We took photos at this same exact location last year and it's making me so sad seeing how big Landon is getting 🙁 But I am super thankful for a sweet husband who puts up with my shenanigans and agrees to take all of these family photos 🙂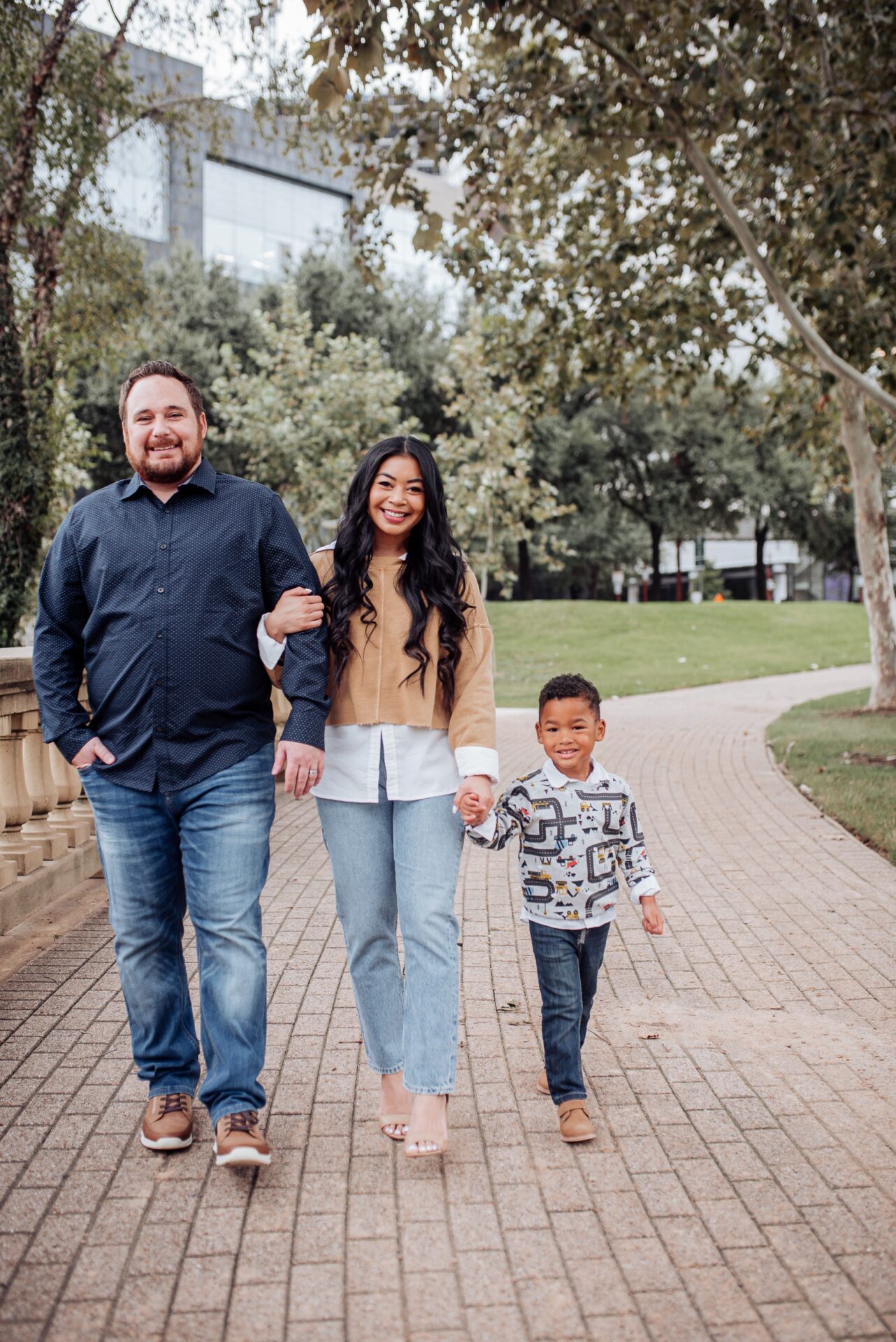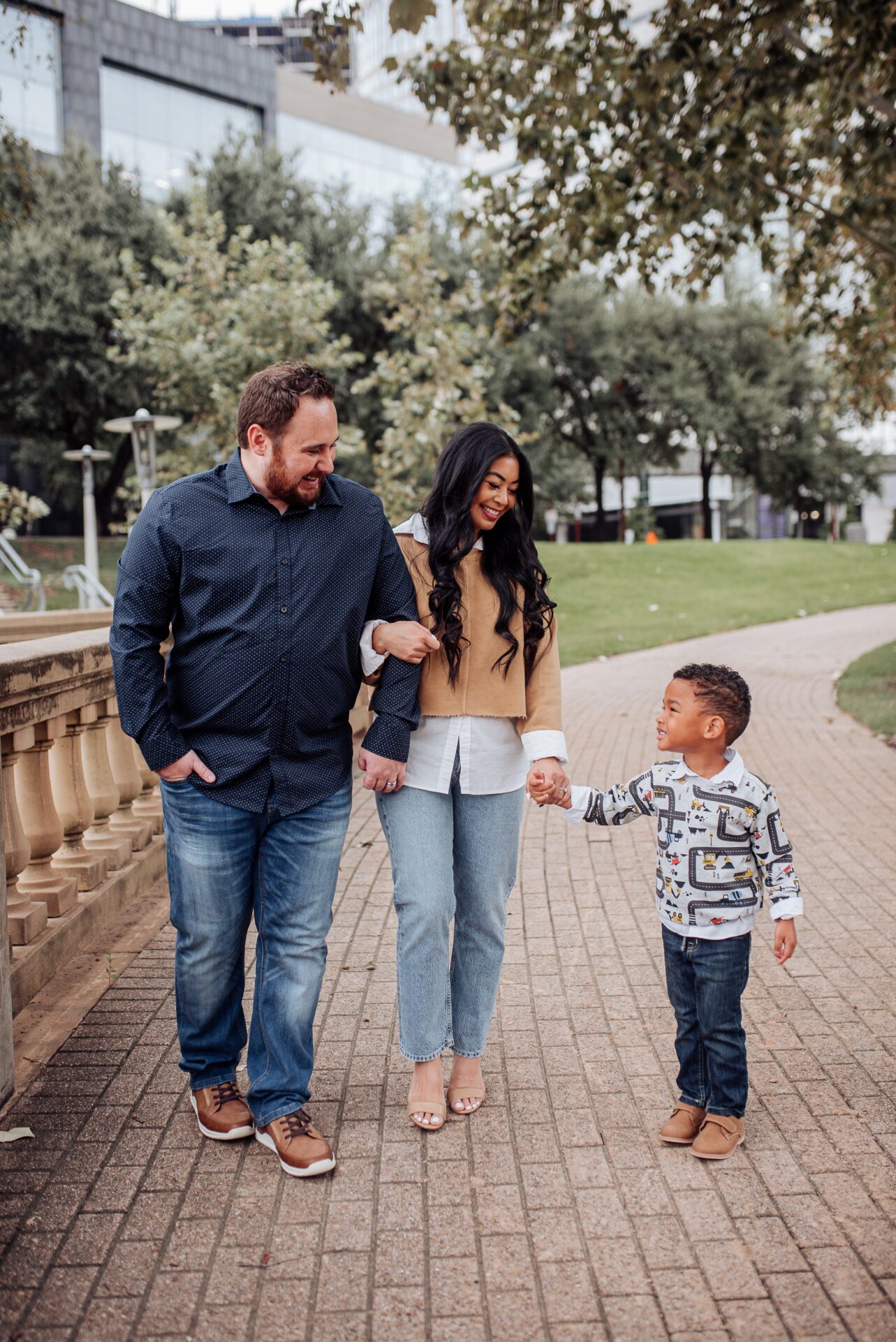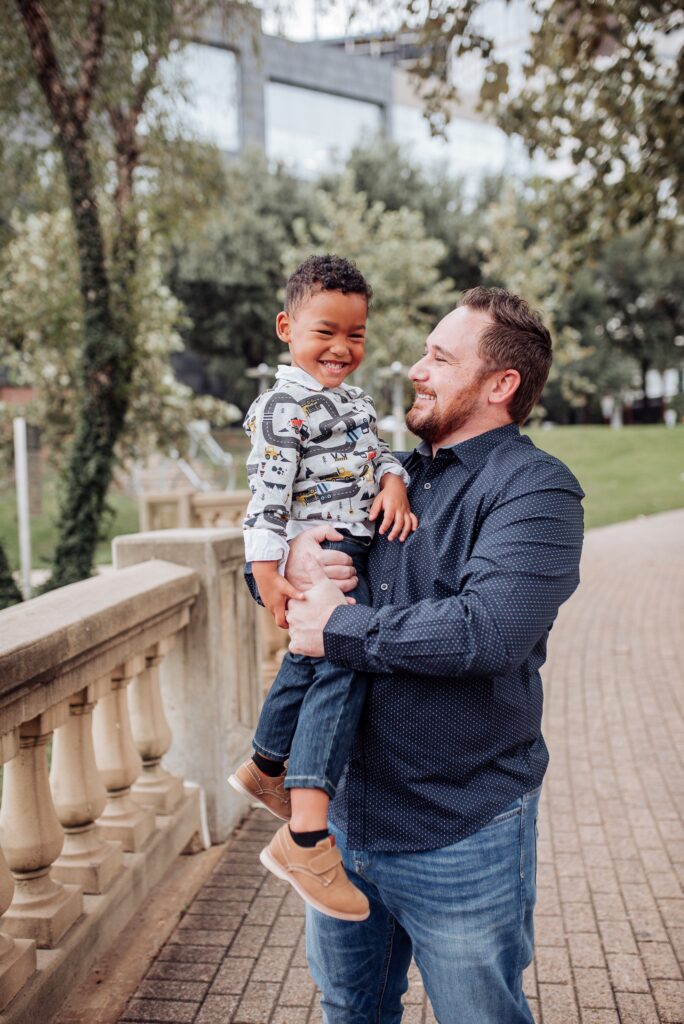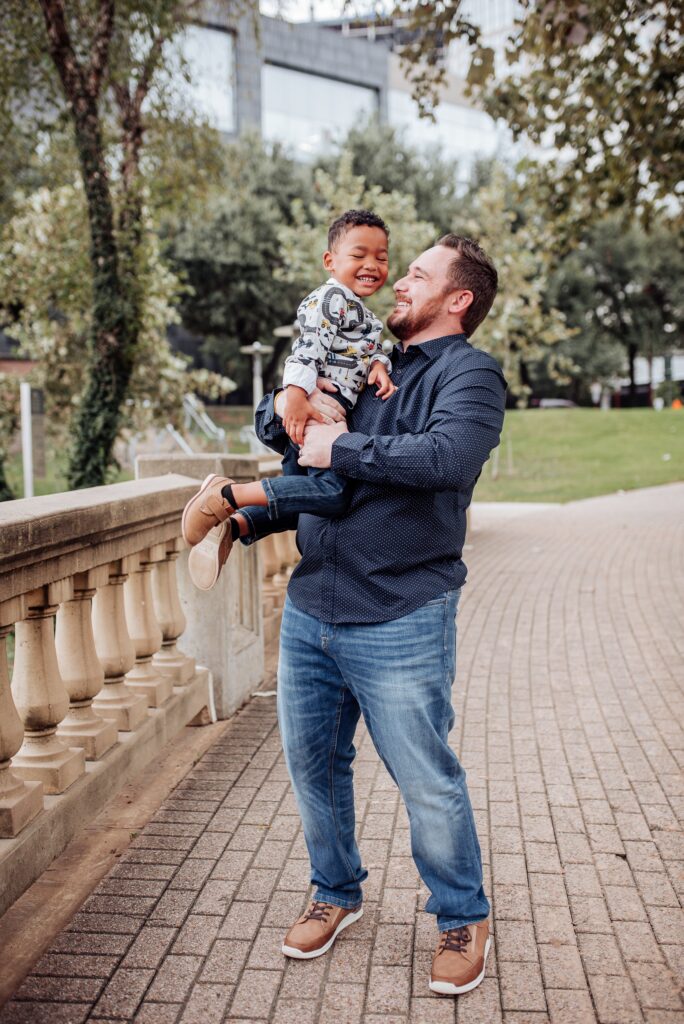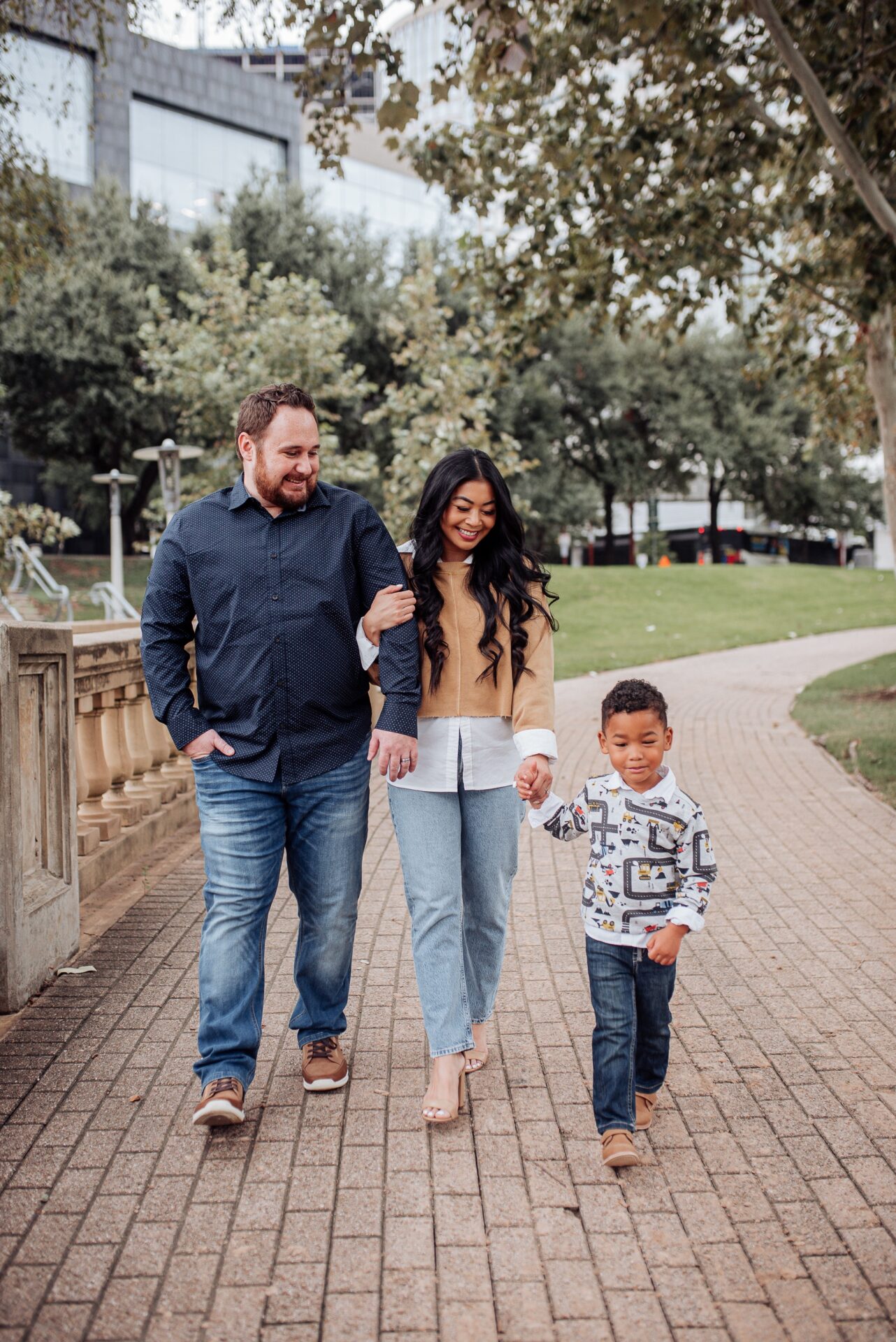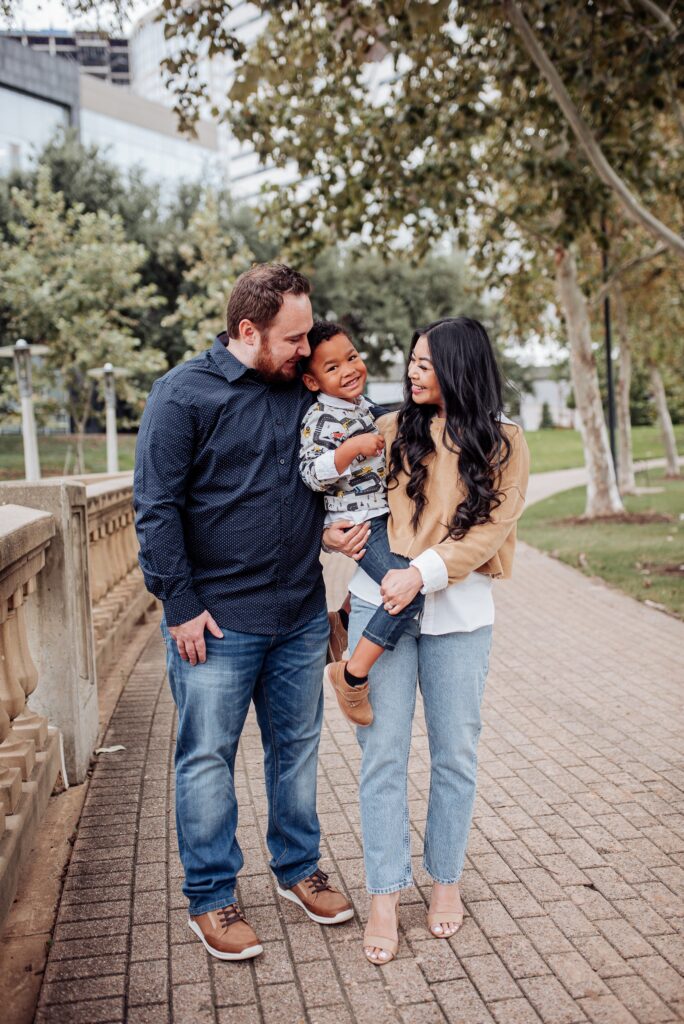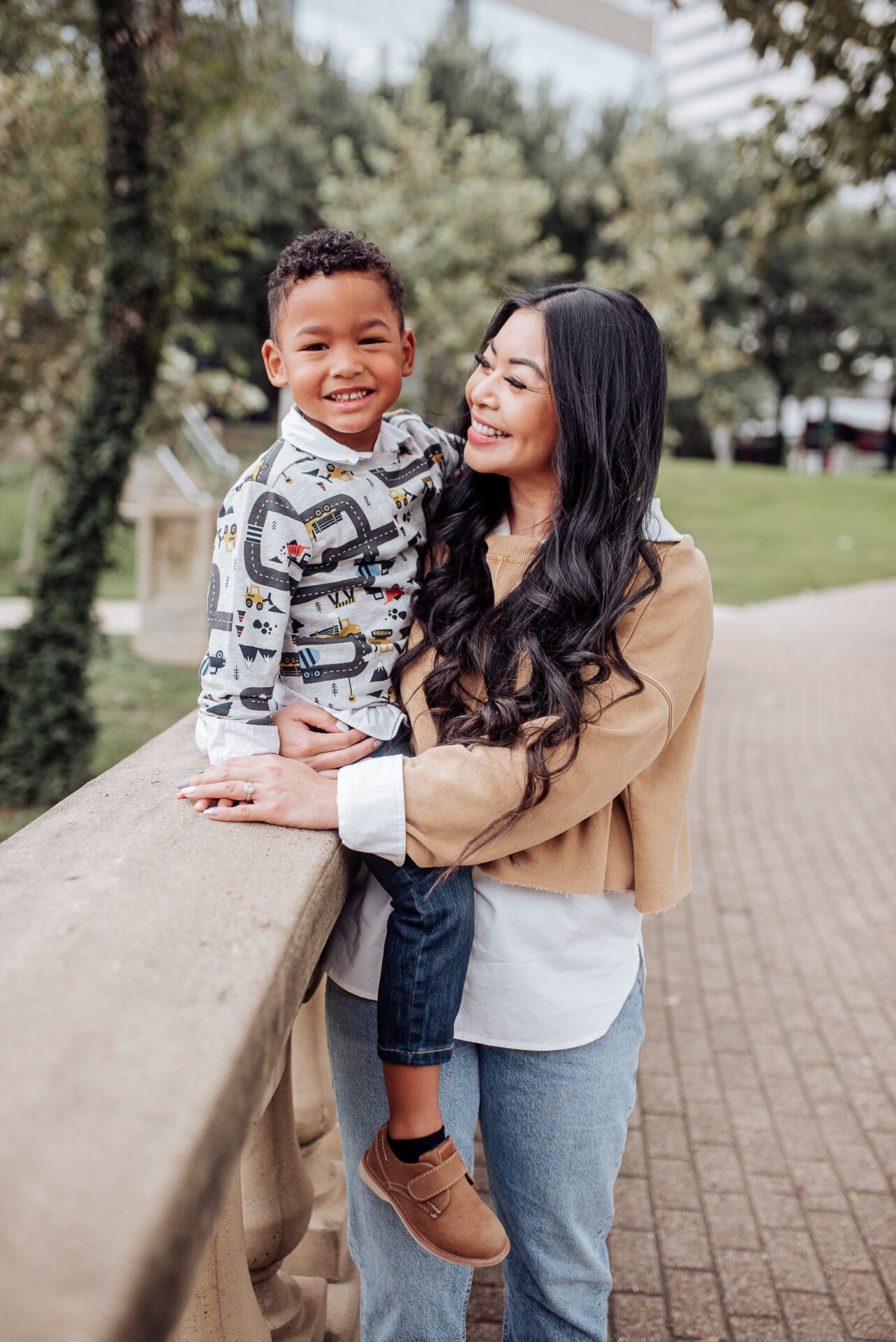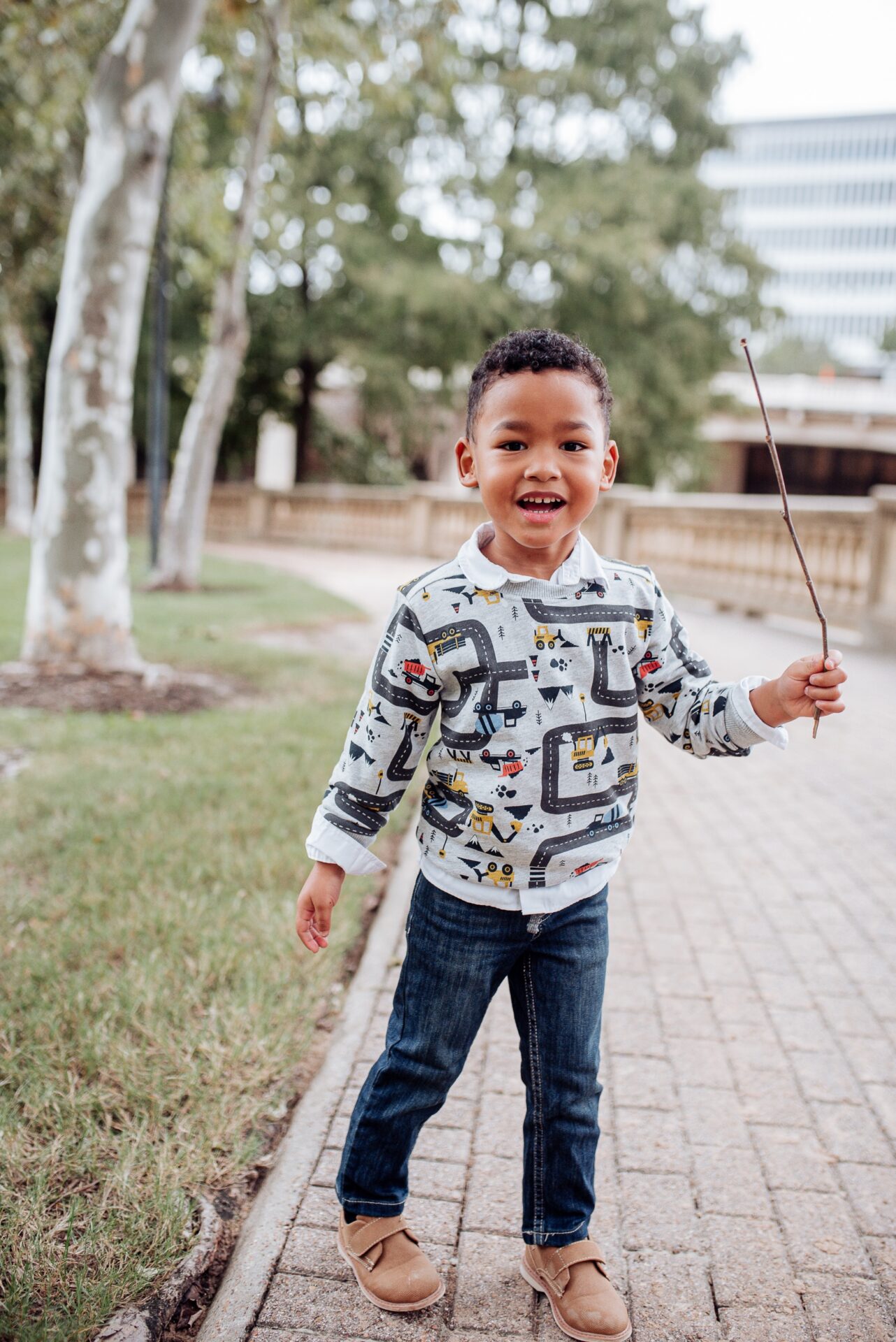 I mean when did he become a threenager?! Ugh….time sllllloooowww down! Before I know it, he's going to be driving his sister around.
Okay, okay, before I start crying let me get to these outfit details LOL! This cropped sweatshirt is the same one I shared on stories yesterday. It's SO soft and I have been wearing it with leggings but how cute is it dressed up with a button up and jeans?! I sized up to a large. You can find all of our items at JCP. They also have a ton of new Fall arrivals here.
My outfit: Cropped Sweatshirt | Button Up | Denim
Brandon's Outfit: Button Up | Denim | Shoes
Landon's Outfit: Sweatshirt (actually a set) | Button Up | Denim | Shoes