Today I am sharing 5 fun things you can do around Houston right now that are family friendly and will allow you to still social distance yourself from others! I am truly enjoying these days at home with my little family but some days, I'm like "get me outta here" LOL. If you can relate, read on!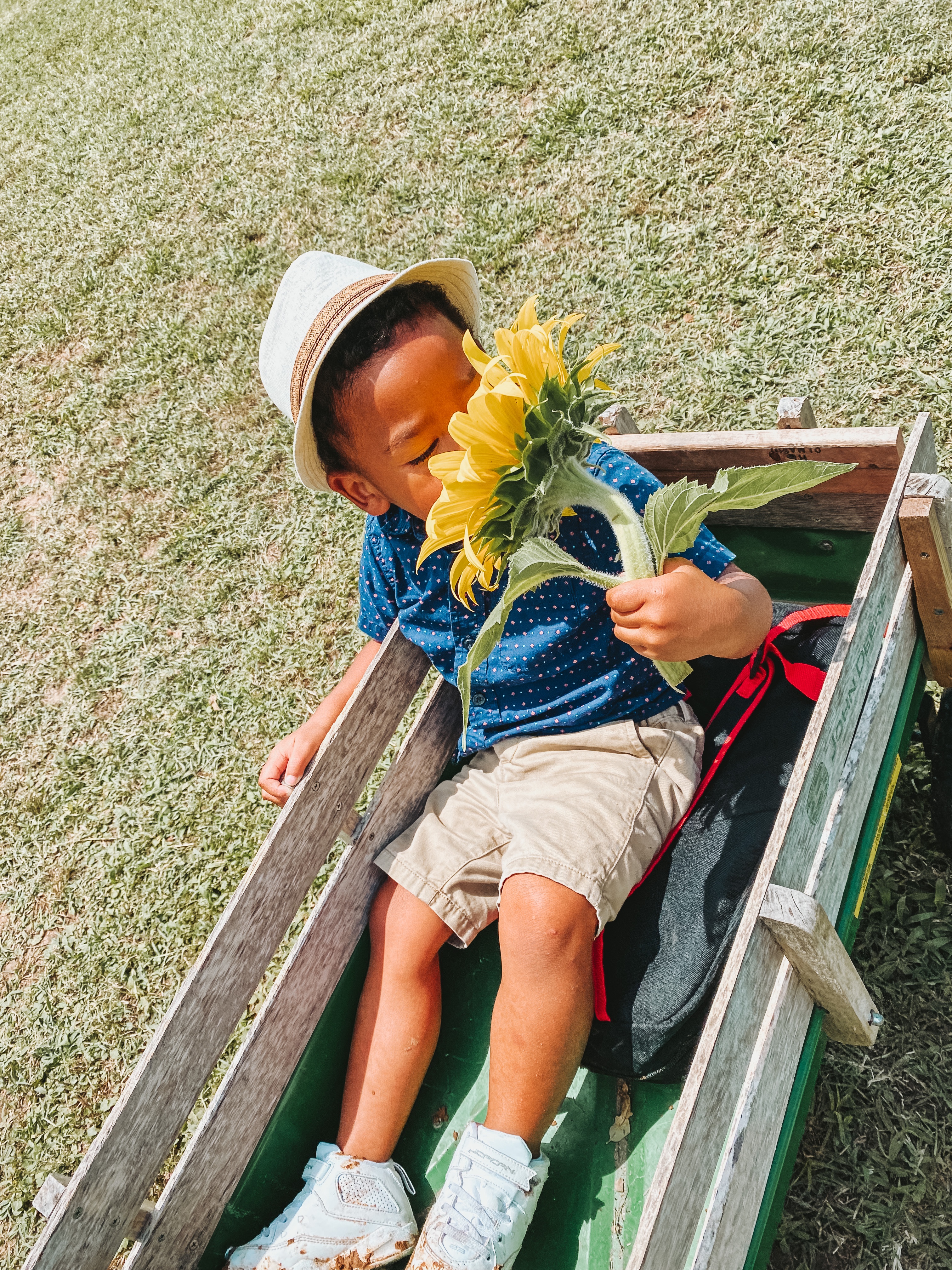 5 Things To Do In Houston While Still Social Distancing
I hope this list gave you one or 2 new ideas! The pictures in this post are from P6 Farms last month. They are closed for the Blackberry and Sunflower picking season but will reopen for Fall festivities so I'll be sure to do another Houston activity round up then!