If you have been watching my stories lately you probably know I have been having too much fun playing around with some "new to me" products from Tarte Cosmetics!
I have always loved trying clean skincare products but I never really dipped into any clean beauty makeup products because for some reason I had this thought in my mind that I wouldn't like the colors or finish as much as I like my other makeup products. I also thought if they were "clean" makeup products they wouldn't last all day in this Texas heat!
Well, I decided to give the Tarte Sea products a try (the Tarte Sea collection is deemed clean at Sephora) and boy did these products prove me wrong!
Today I am sharing two different makeup looks. All of the products I am wearing in the first look are from the Tarte Sea line aside from the highlighter.
Daytime Makeup: Clean Beauty Natural Summer Look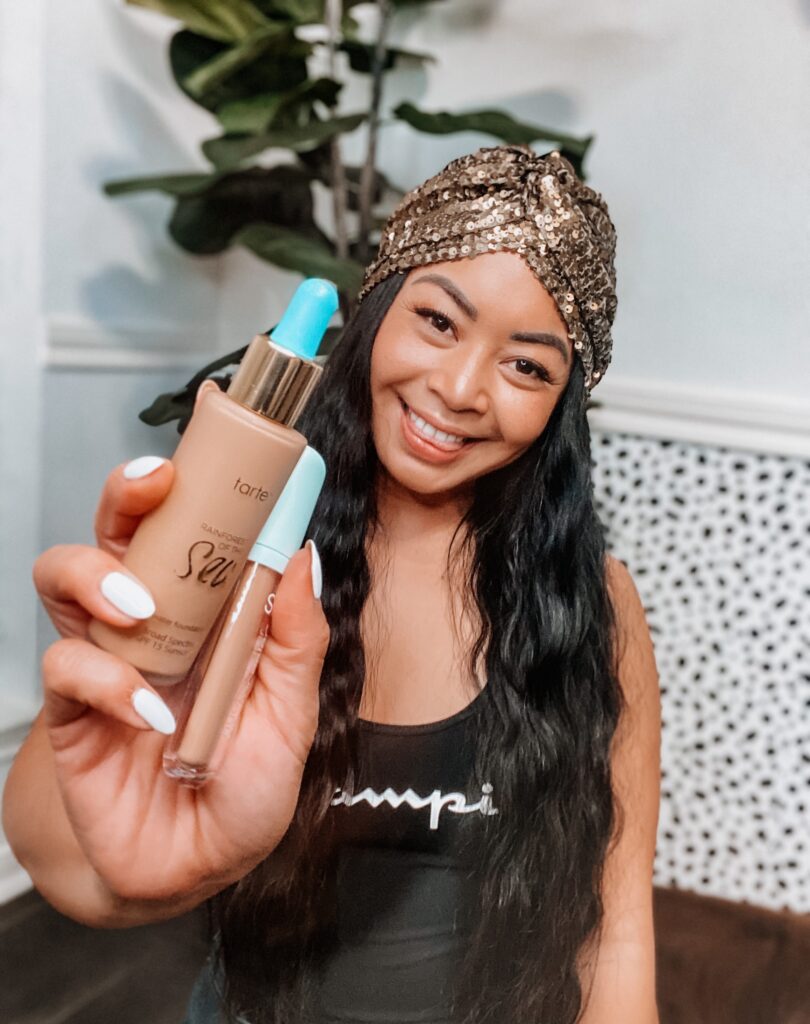 Foundation: Tarte Sea Water Foundation Broad Spectrum SPF 15 (wearing shade 39G medium tan golden) this foundation is super lightweight and medium coverage. So perfect for summer!
Concealer: Tarte Sea Hydrocealer (wearing shade 32N medium neutral) I love the Tarte Shape Tape but if you are looking for something a little more lightweight and hydrating, I would highly suggest trying this one!
Bronzer: Breezy Cream Bronzer (shade Grace Bay) I would suggest grabbing the Breezy Blender Brush for easy application. This bronzer gives a perfect hydrated glow!
Eyes: I dabbed a little of the cream bronzer on my eyelids for a little more summer glow while still keeping it natural looking
Lip Gloss: Tarte Sea Jelly Glaze (shade grapefruit) This lip gloss legit smells like grapefruit! It has the perfect light coral tint for everyday wear and also has hyaluronic acid to help keep your lips moisturized.
Highlighter: I dabbed a little highlighter on my cheekbones and down my nose from the Tarteist PRO Glow & Blush
Date Night Makeup: Glam It Up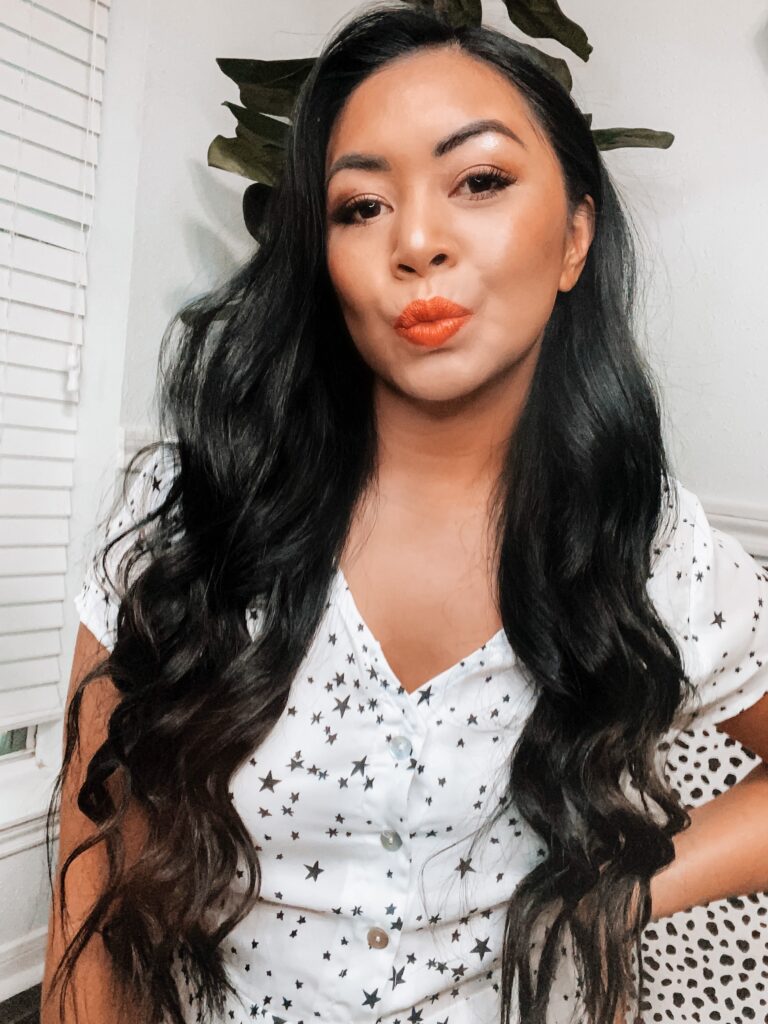 Foundation: Face Tape Foundation (wearing shade 37G medium tan golden)
Concealer: Shape Tape (35N medium)
Bronzer: Amazonian Clay Matte Waterproof Bronzer (wearing share Hotel Heiress)
Blush and Highlighter: Tartiest PRO Glow & Blush Palette (ya'll I am SO in love with this palette!)
Eyeshadow: Tartelette In Bloom Palette (used charmer, funny girl and firecracker on my lids and lined my bottom lash line with leader)
Lashes: Used Opening Act Primer and Tarte Sea Surfer Curl Mascara on my bottom lashes
Lipstick: Tarte Sea Color Splash Lipstick (wearing shade Cha Cha) Ummmm, I am slightly OBSESSED with this lipstick! The color is WOW and it's super moisturizing and hydrating unlike a lot of other red lipsticks I have tried! The vibrant red is a perfect color for a summer date night!
Which look is more your vibe? Whether it's the more natural look or the go glam look, Tarte was kind enough to give me a discount code so you can try out these products too!
Use code ROSELYN15 for 15% off anything from their website.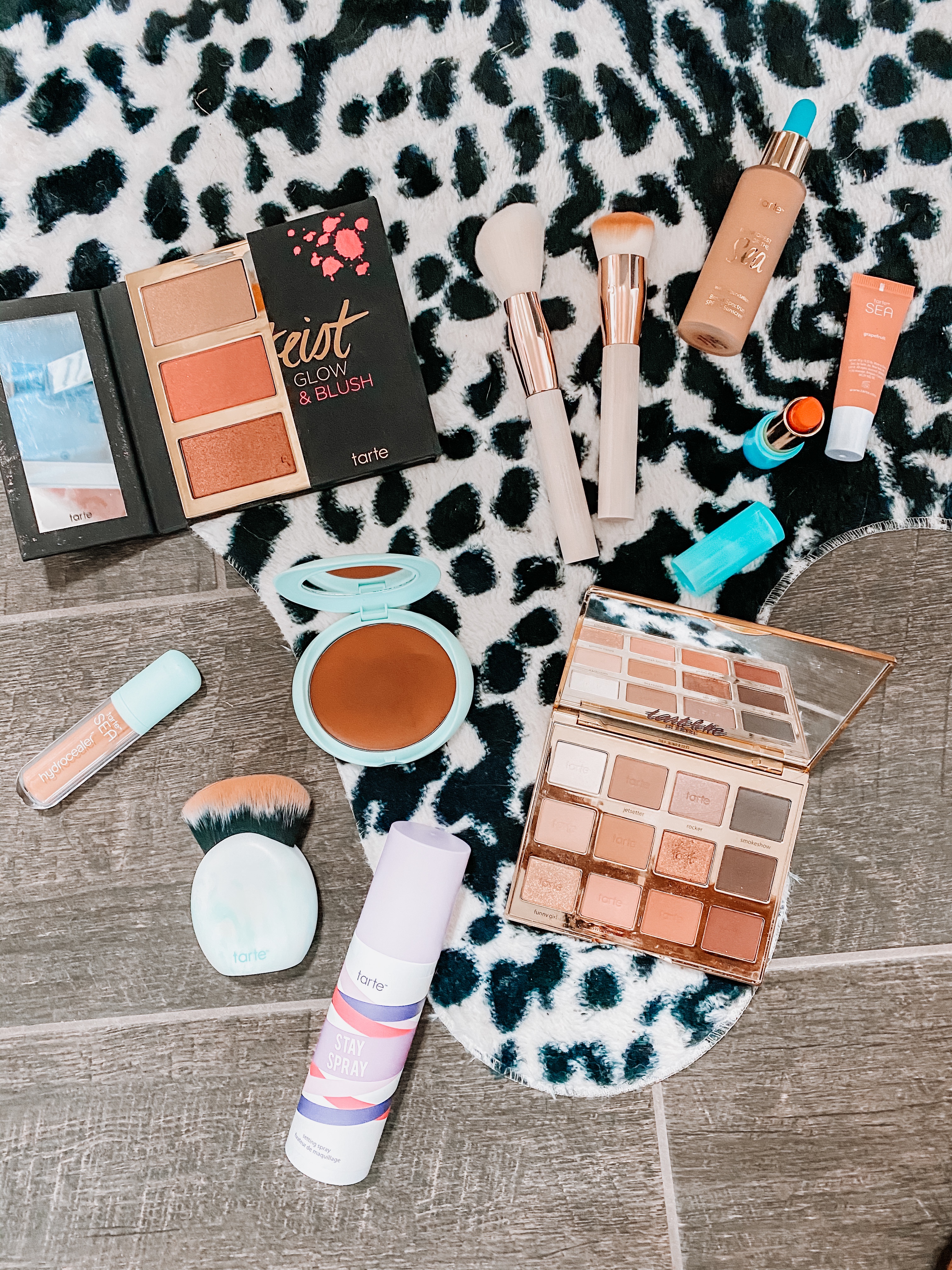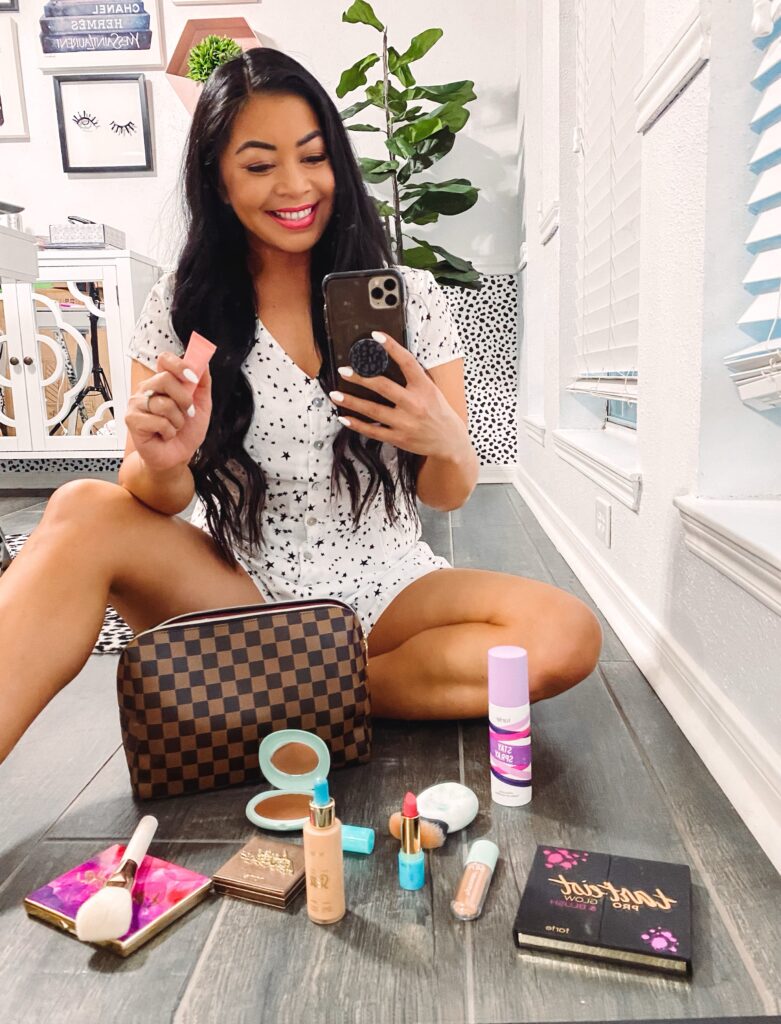 Shop items featured in this post: