Hello friends! First Amazon haul of 2020 and many more to come! 🙂 Below I am sharing my favorites from this month along with sizing info and all that jazz!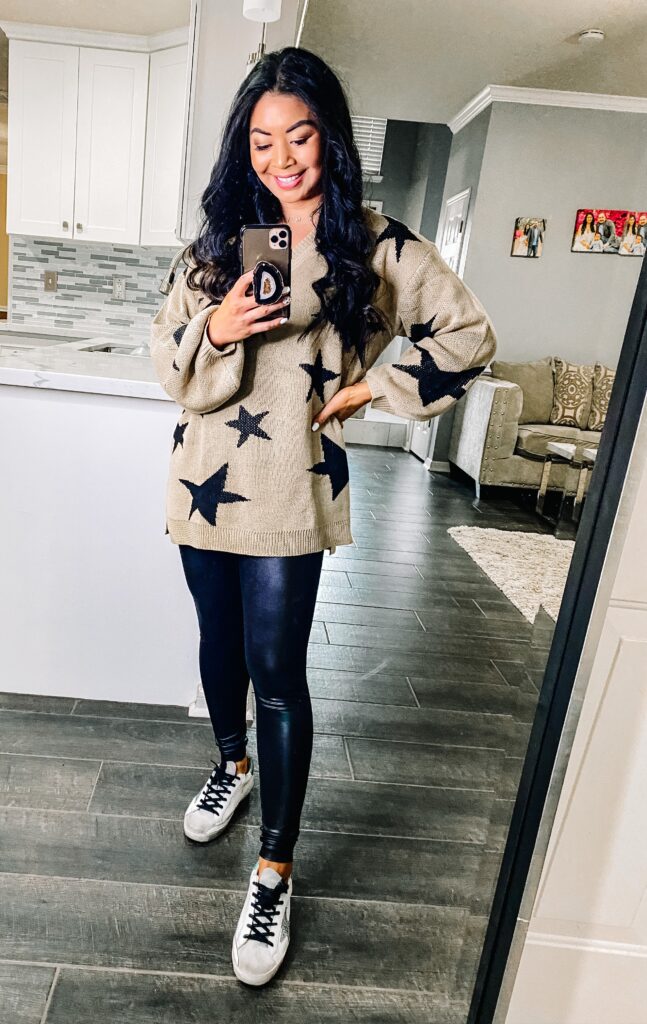 Star Sweater (wearing a medium) | Spanx Dupe Leggings (wearing a medium) I also wear a medium in the Spanx leggings, just for comparison. These dupe leggings are such a great find! They don't hold you in as much as the actual Spanx leggings but if you don't really care about that I think you'll really like these! I was really shocked on how much I did| Golden Goose (such a splurge but so worth it!)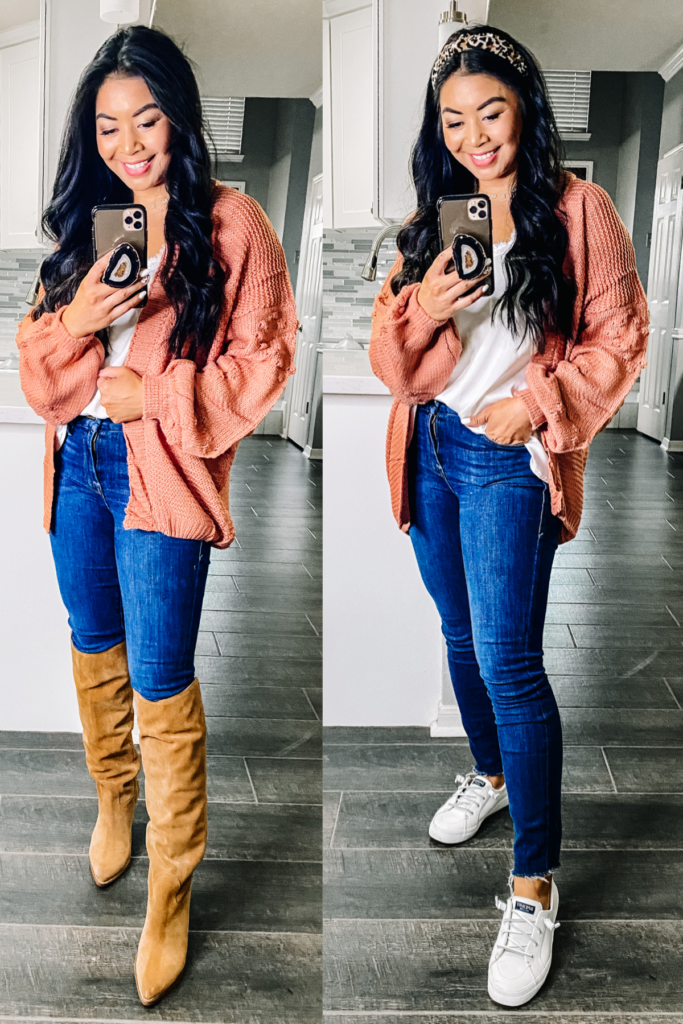 Amazon Cardigan (wearing the size 4/6) | Denim | Boots | White Tennies | Lace Trim Cami (I wear a medium) | Headband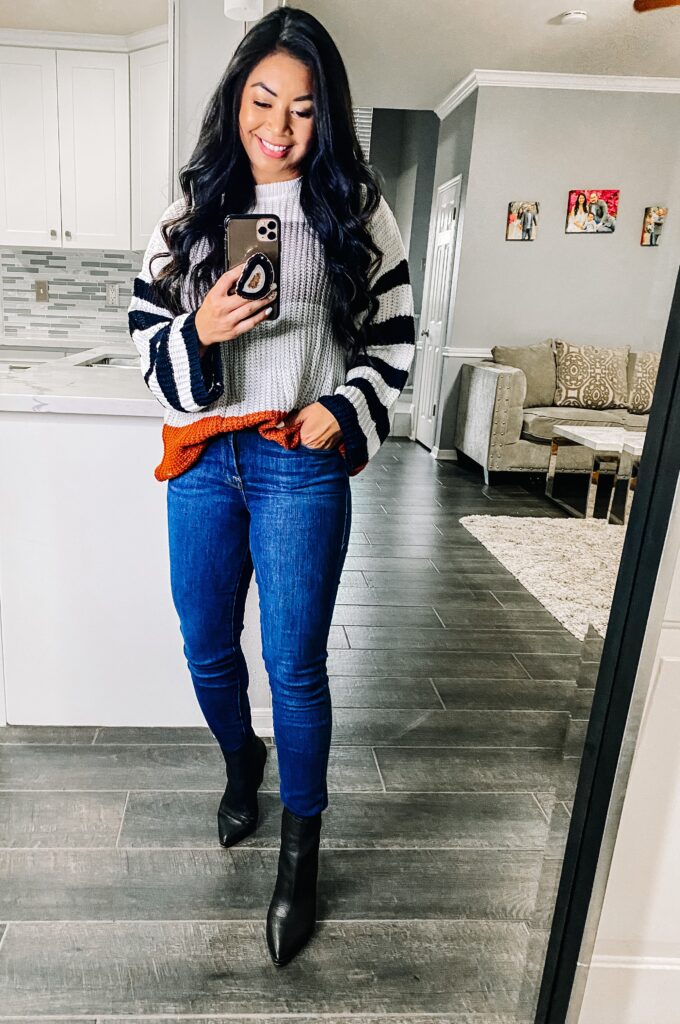 Amazon Stripe Sweater (wearing a medium) | Denim | Black Booties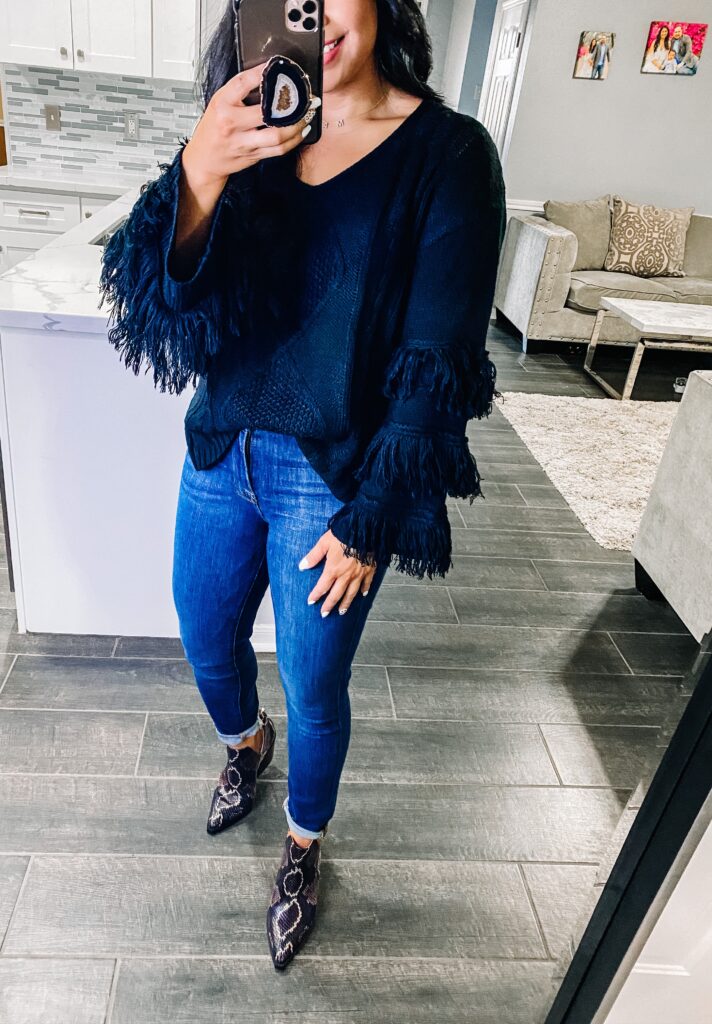 Black Amazon Sweater (wearing a small)| Denim | Snakeskin Booties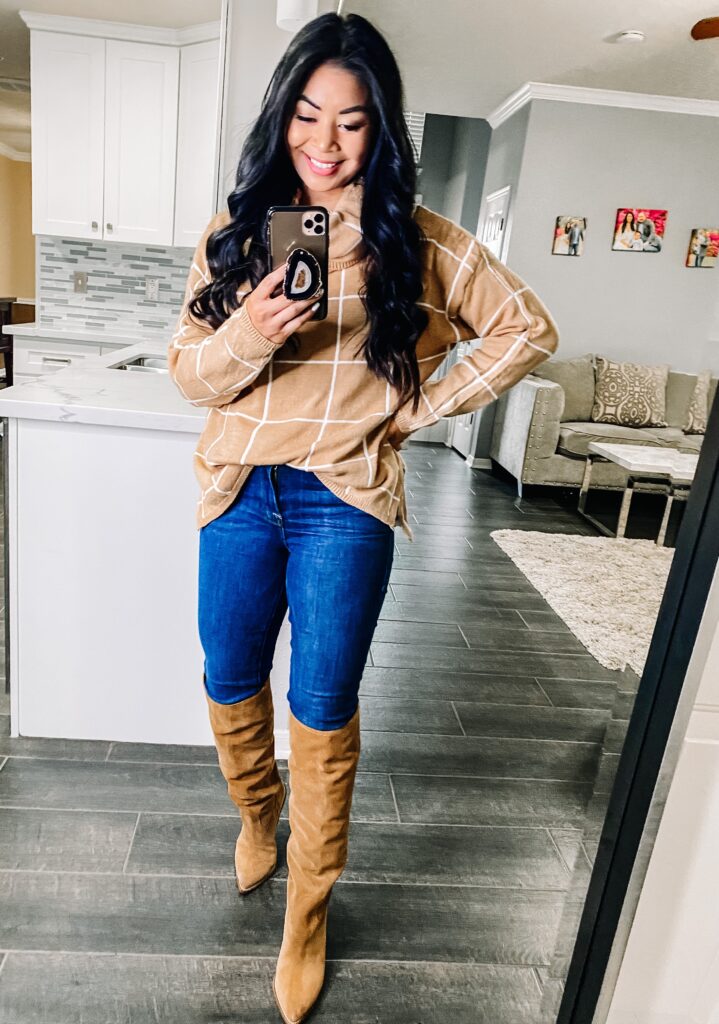 Tan Amazon Sweater (wearing a small)| Denim | Boots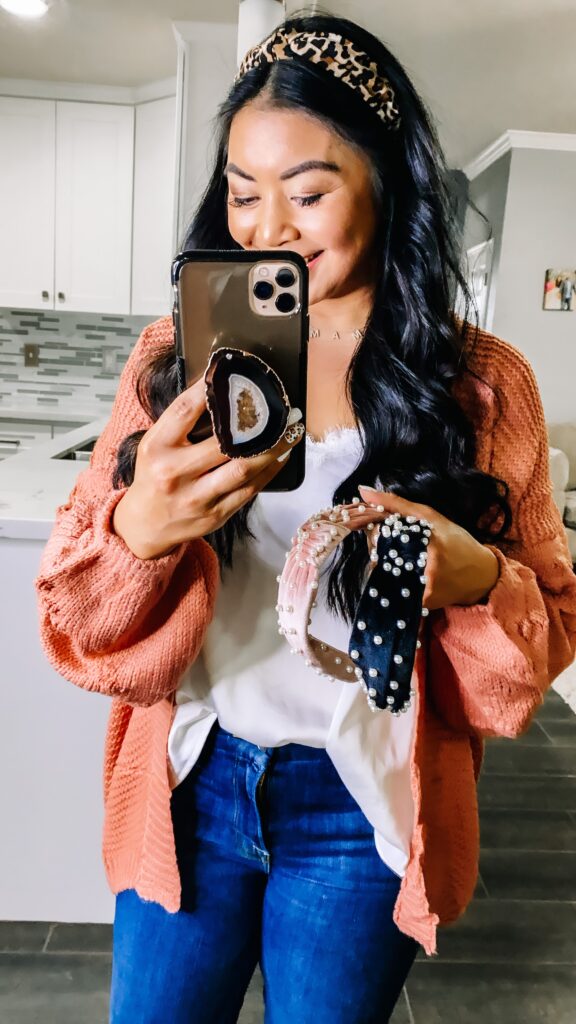 Pearl Headbands | Leopard Print Headbands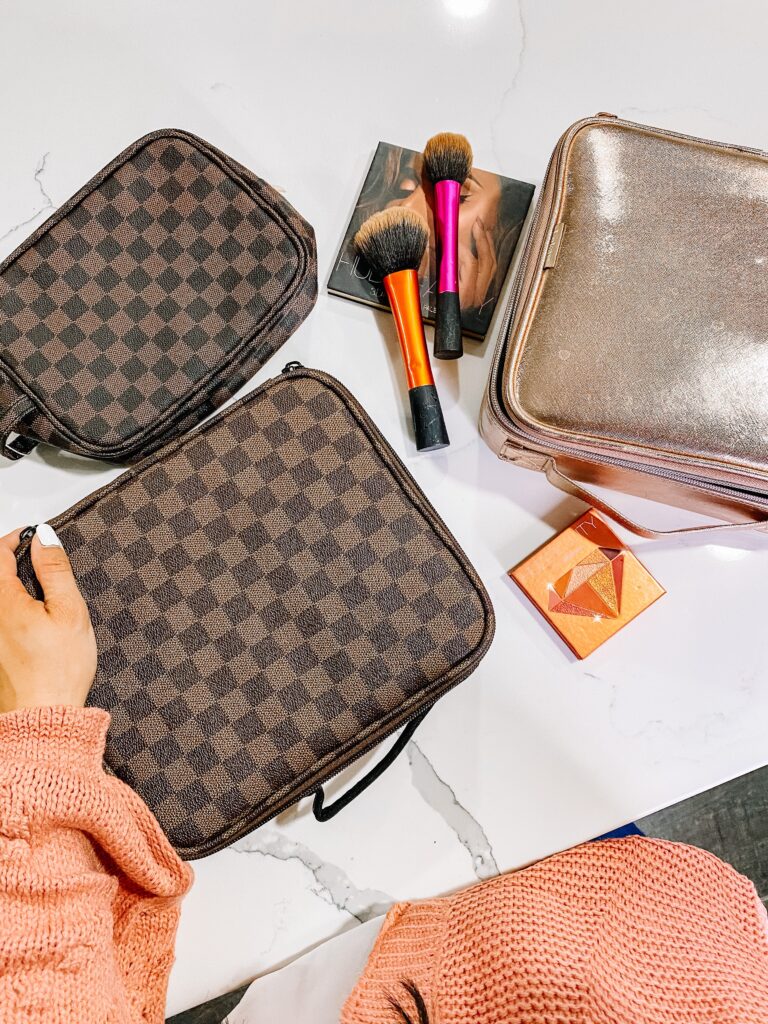 Small Toiletry Travel Case | Checkered Set | Travel Makeup Case ( I am linking a few different colors and prints here and here because the checkered ones sell out so fast but I will keep my eye out and share on stories as soon as I see it come back in stock!)
Also, if you haven't seen it yet, I am partnering up with some blogger friends to give one lucky winner $2,500 to spend on Amazon. You can check out that giveaway post here.
Have a great weekend everyone!