Just because they are called "Dad sneakers" doesn't mean only Brandon gets to rock them! 🙂 The DSW team sent over these matching Fila sneakers once we finalized our adoption with Landon as a congratulations gift. They all have been so amazing through this journey and getting a sweet gift so that we could all match was icing on the cake. We feel extremely blessed to have formed such a great friendship from what started as a business partnership!
Every time I put Landon's Fila sneakers on him he tells me they are his fast shoes and takes off running lol! He also try to take off running during this photoshoot so that is why I am holding him in most of the photos! Haha #truth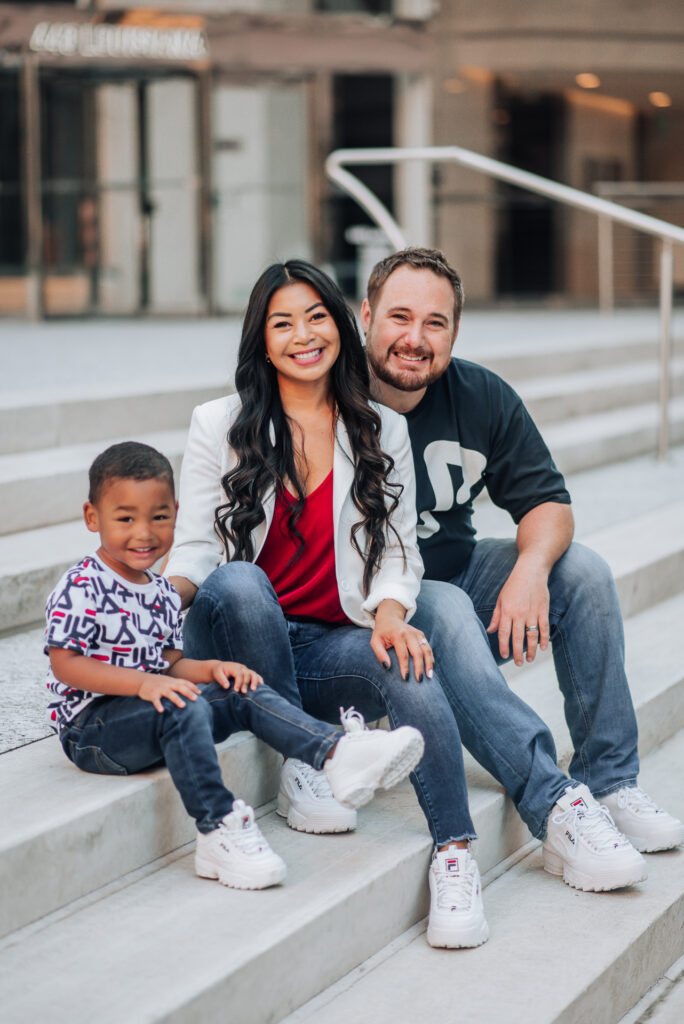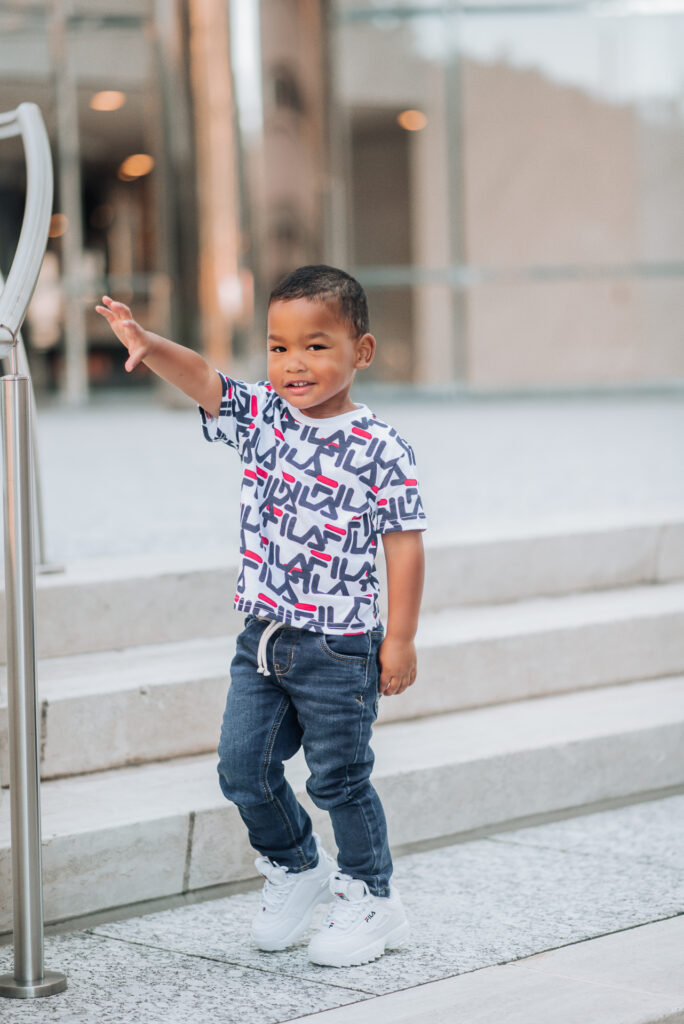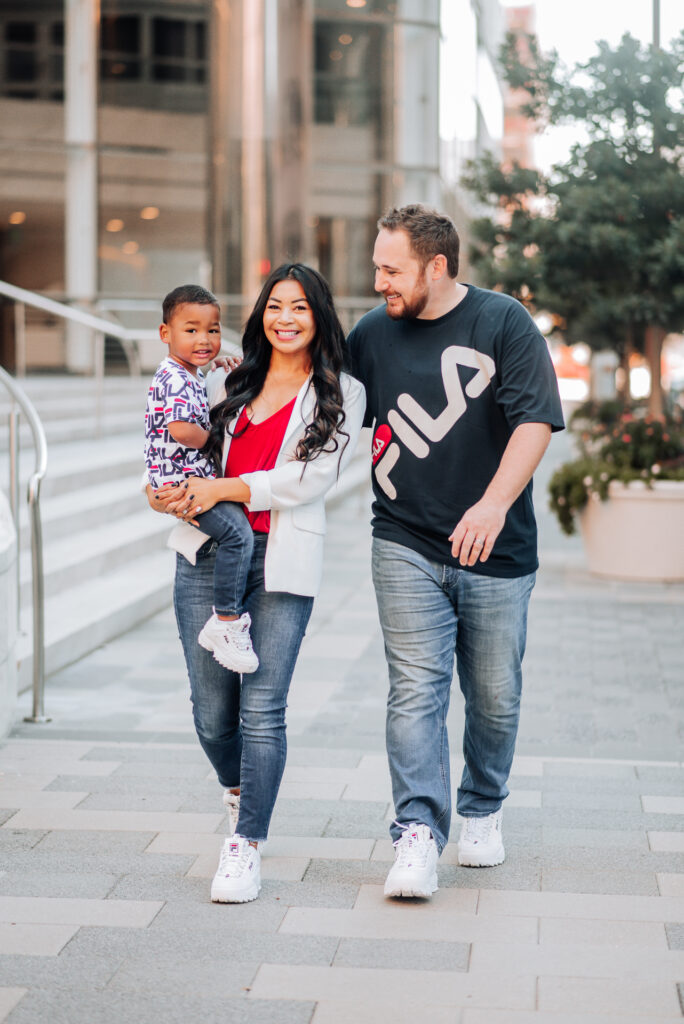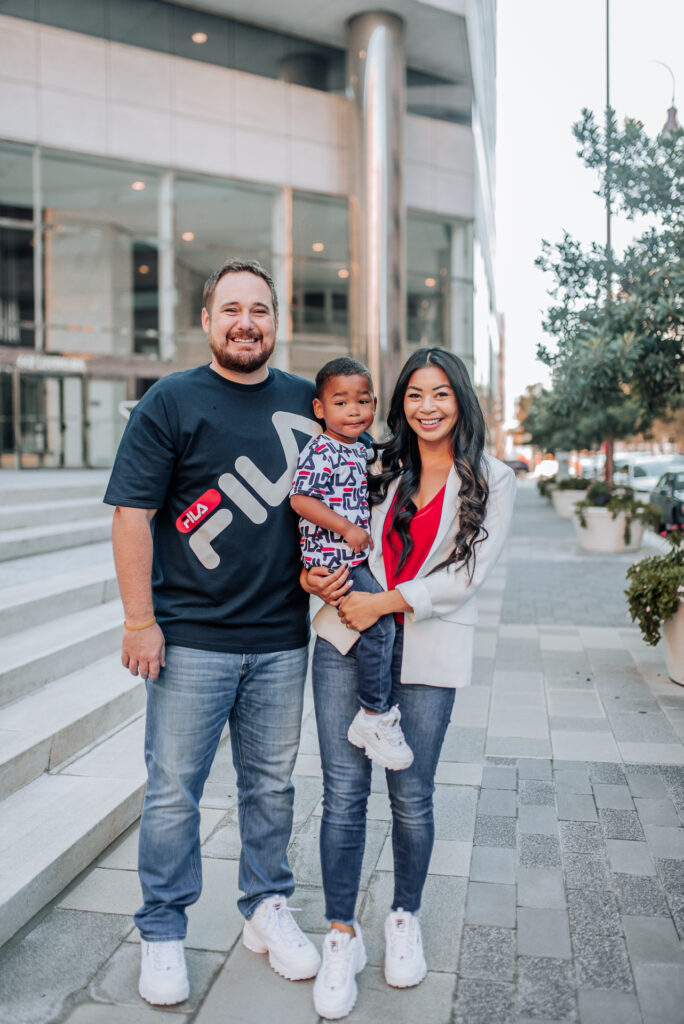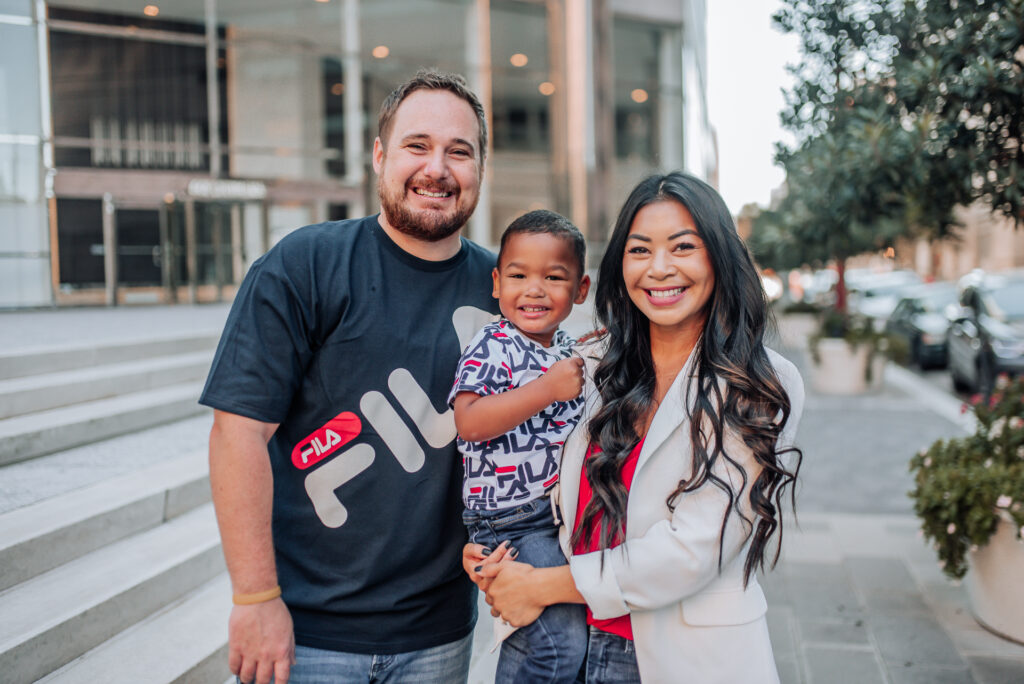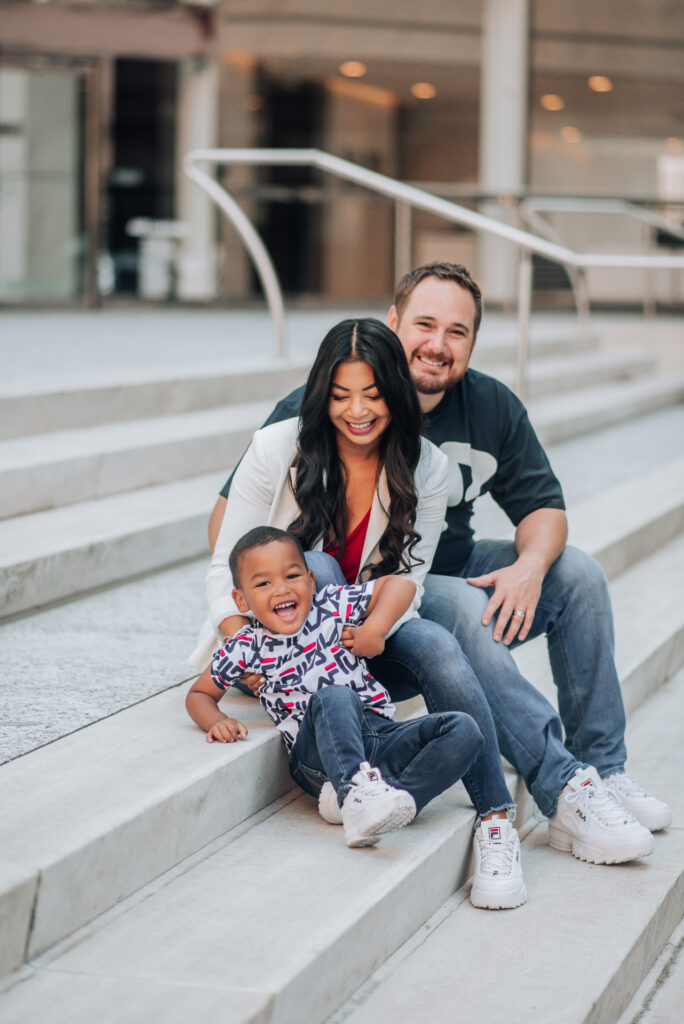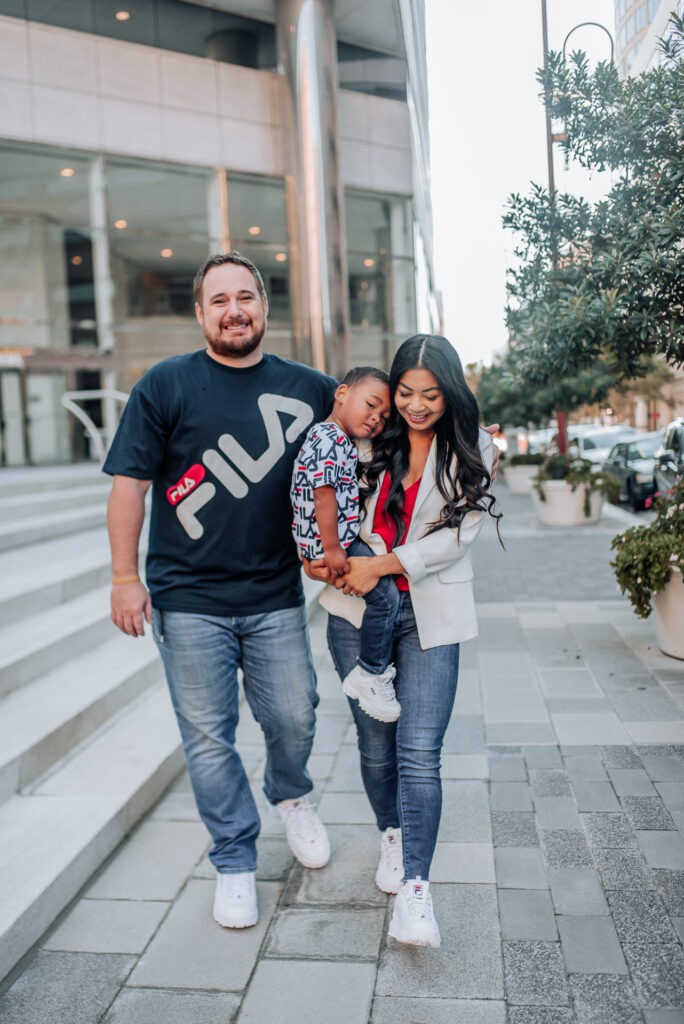 Shop all of our looks by clicking any of the photos below 🙂

I think these coordinating Fila outfits are so cute! They aren't super matchy matchy but they go together just perfectly! I decided to wear red and and white to compliment Landon and Brandon's looks and the velvet tank and blazer look is definitely more me than a Fila tee would have been.
Goodness, looking at these pictures are making me realize how tall Landon is getting! He's growing by the second! Next photo shoot he might be carrying me lol!