I recently found so many cute jackets when I was shopping at Old Navy so of course I had to share them with you! Today I am sharing 6 really cute styles that are all under $50. Yes, under $50!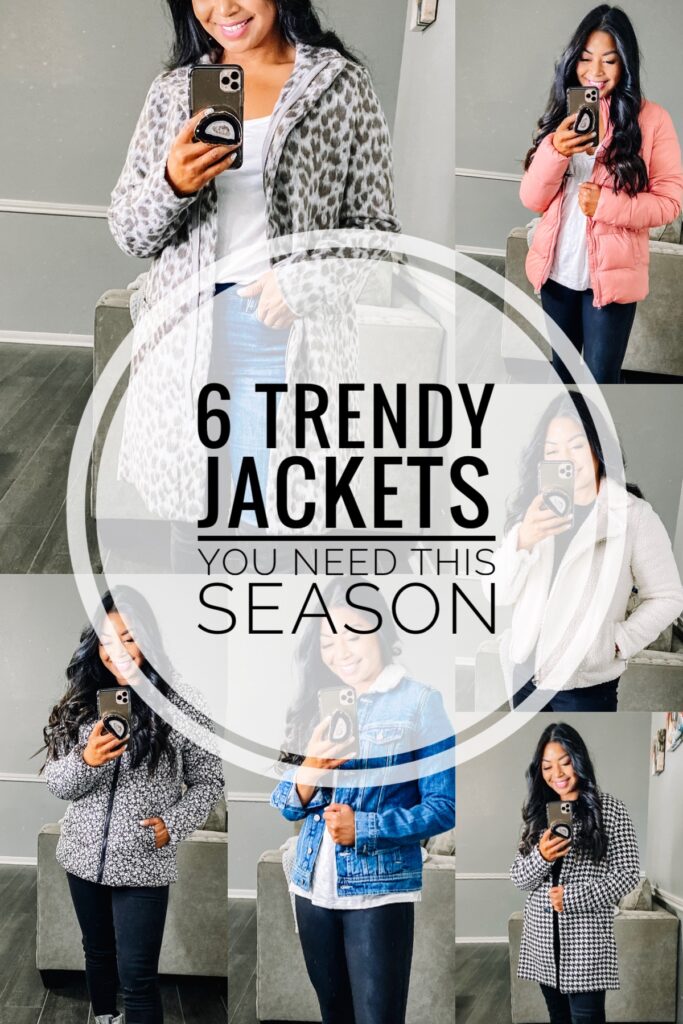 1. Pink Puffer Jacket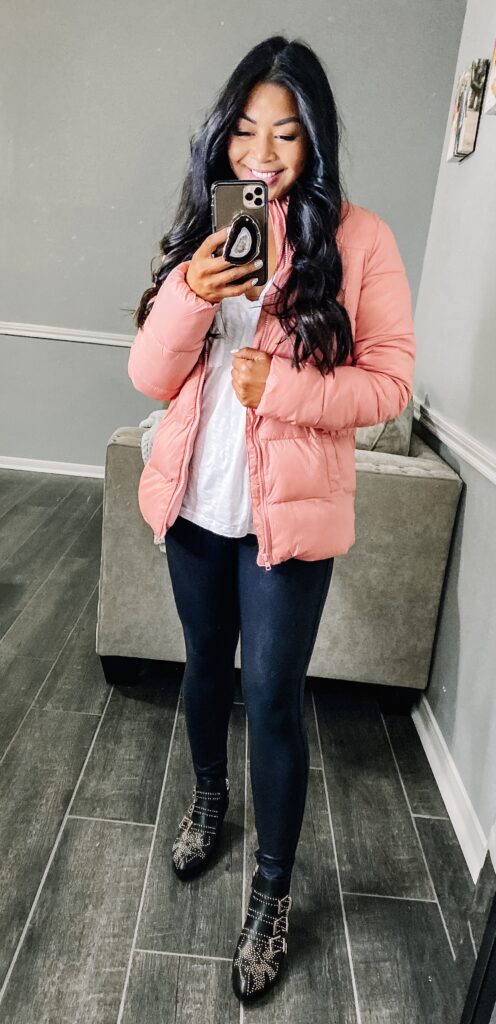 I am wearing a size small in this pink puffer jacket. I love these jackets because they are so warm and easy to pack! I know it may not see like it because they are puffy but they are a super soft and easy to stuff into your suitcase.

2. Printed Puffer Jacket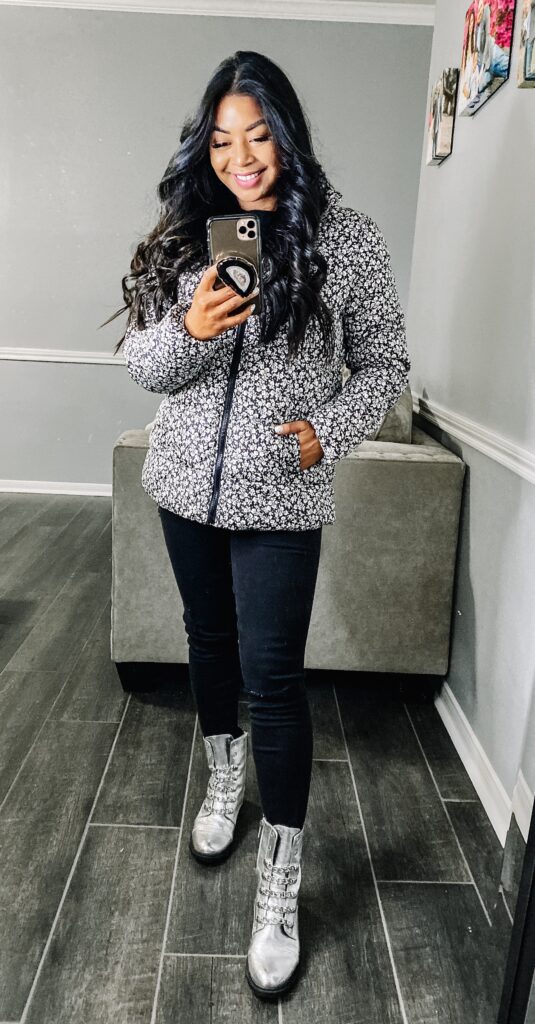 I know, I know. It's like did I need a floral print puffer jacket? But when I saw this one my immediate reaction was yes! I also saw this one and this one I was swooning over but I figured I could get away with wearing the black and white print just a little more! Wearing a small.

3. Sherpa Lined Denim Jacket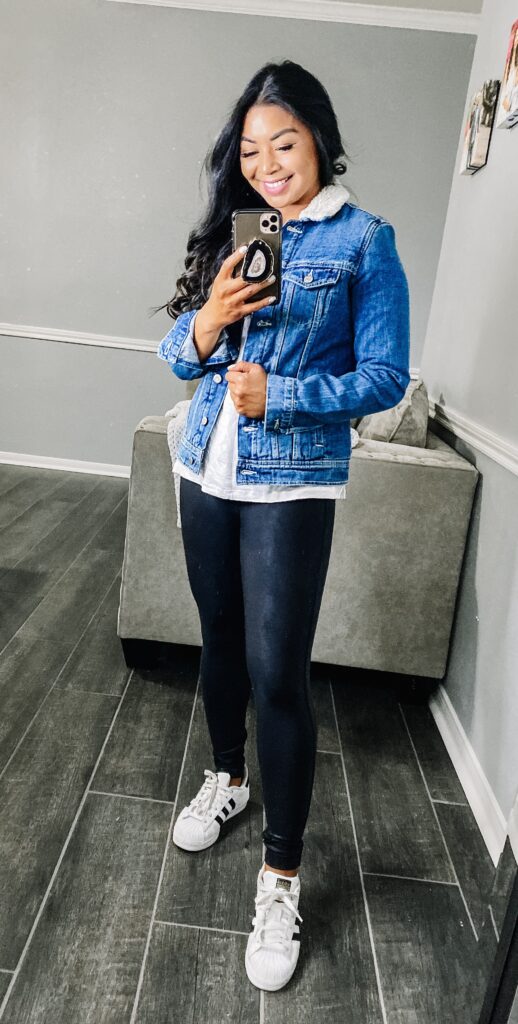 This sherpa lined denim jacket is winters spin on the must have closet essential. You can wear this with your skirts, leggings and dresses but this denim jacket will keep you warmer than the one we were sporting all spring and summer! Wearing a small here but exchanging it for a medium as I mentioned in my IG stories.

4. Houndstooth Peacoat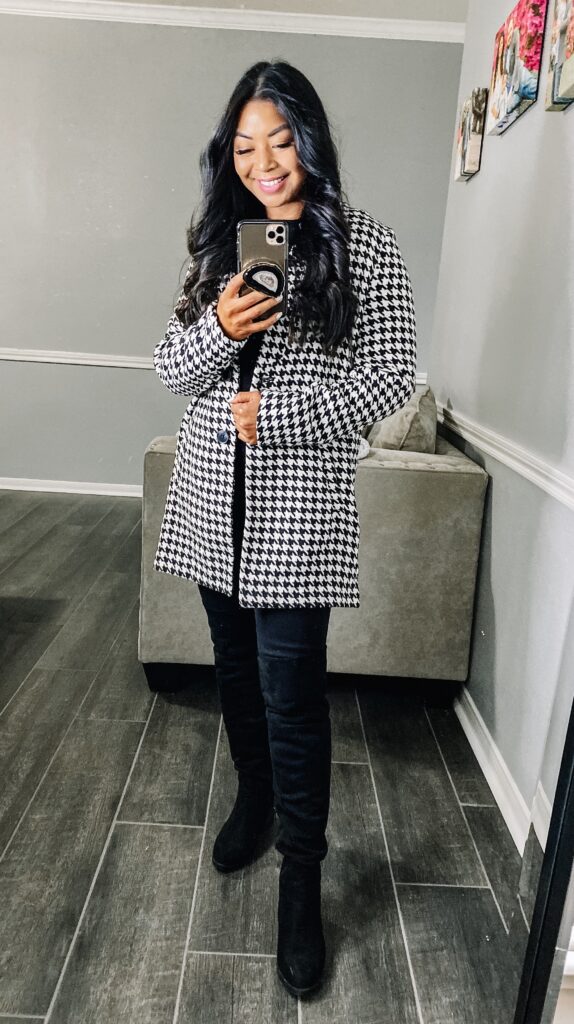 I am so sad this one sold out so fast online but I am not surprised. Old Navy has a ton of cute ones here that are all on sale today for 50% off but if you love this black and white houndstooth one like I do, I would try checking your local store! Wearing a small.
5. Sherpa Moto Jacket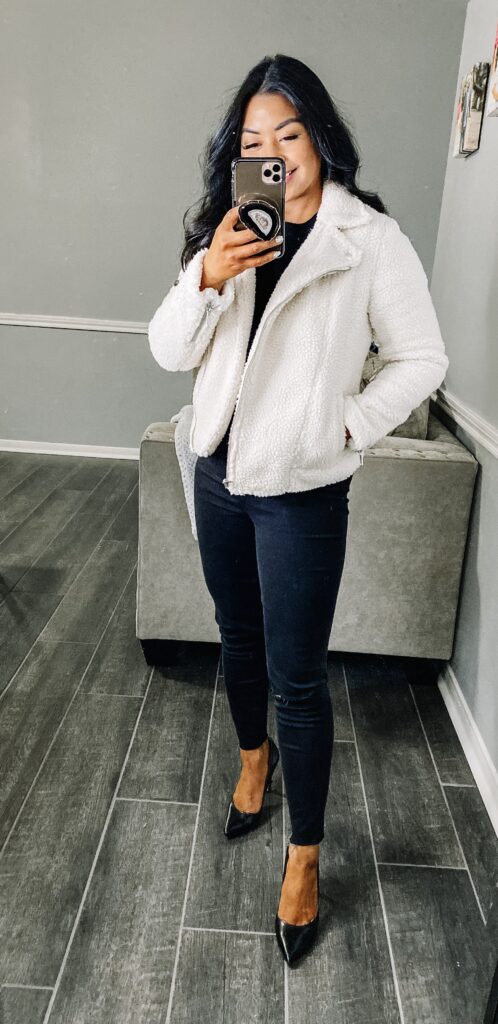 Eek, this one is for all the sherpa lovin' gals out there! I love that this still gives you the trendy sherpa vibes but is more structured. Wearing a small here but exchanging it for a medium so I can wear thicker sweaters underneath.

6. Leopard Print Coat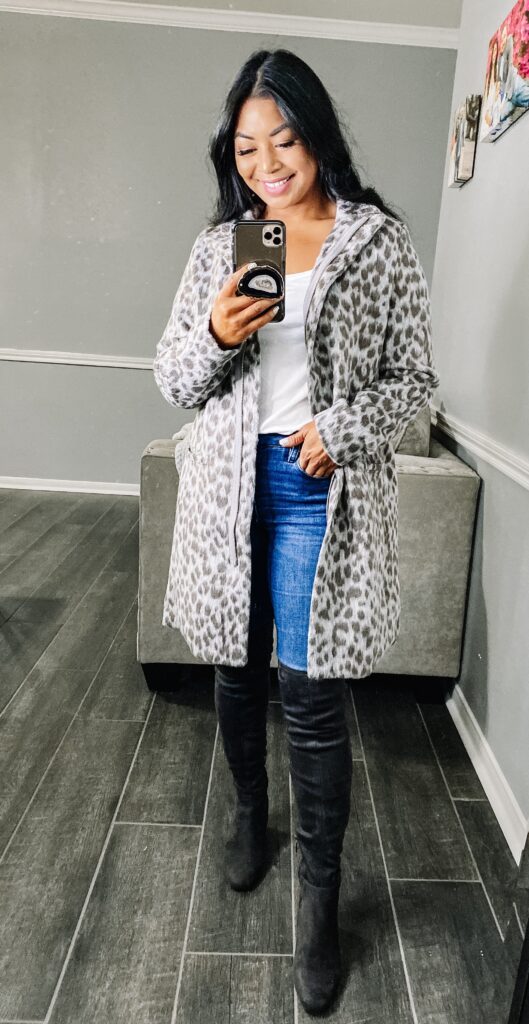 Last but certainly not least is this leopard print coat! Such a statement coat that you can style with your closet basics. Style it like I have here or over a cute black dress. Wearing a small and I love that it fits great but I will still have room to wear a thicker knit piece underneath. Also, I know this one is regularly priced at $74.99 but you guys know this retailer always has great sales so don't pay full price for it LOL. Today you can snag it for $37!!