Would you believe me if I told you that Brandon picked out his leopard print sweatshirt all on his own? Well, it's true! One day Landon and I wore our matching leopard pieces and the next week look who shows up in the living room sporting an olive green leopard print sweatshirt! LOL
I mean, how could we not get family photos in these outfits right?!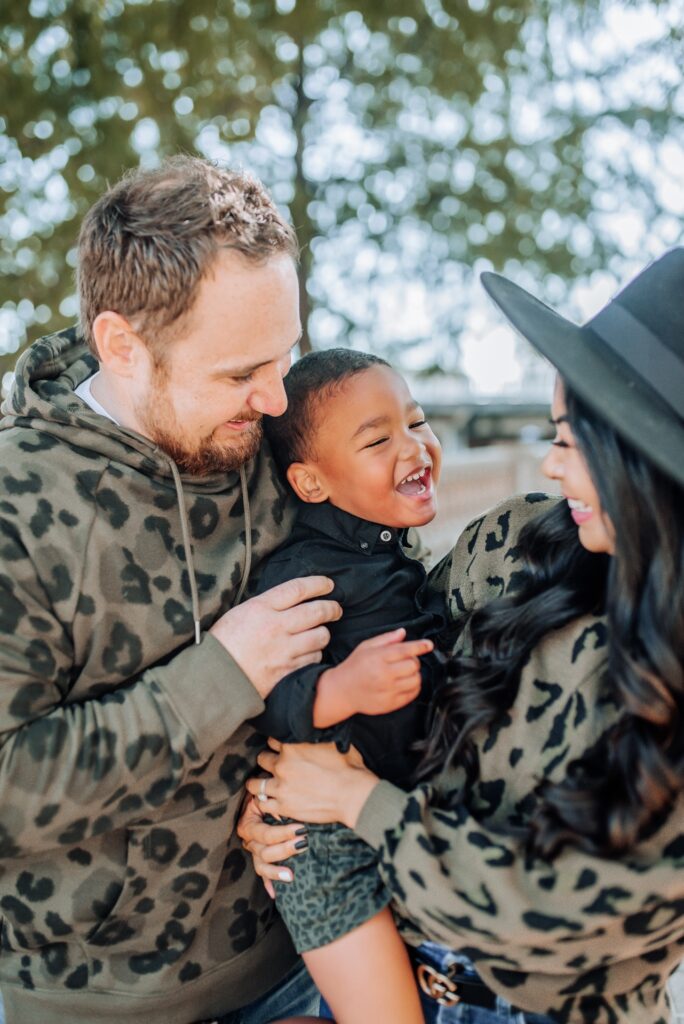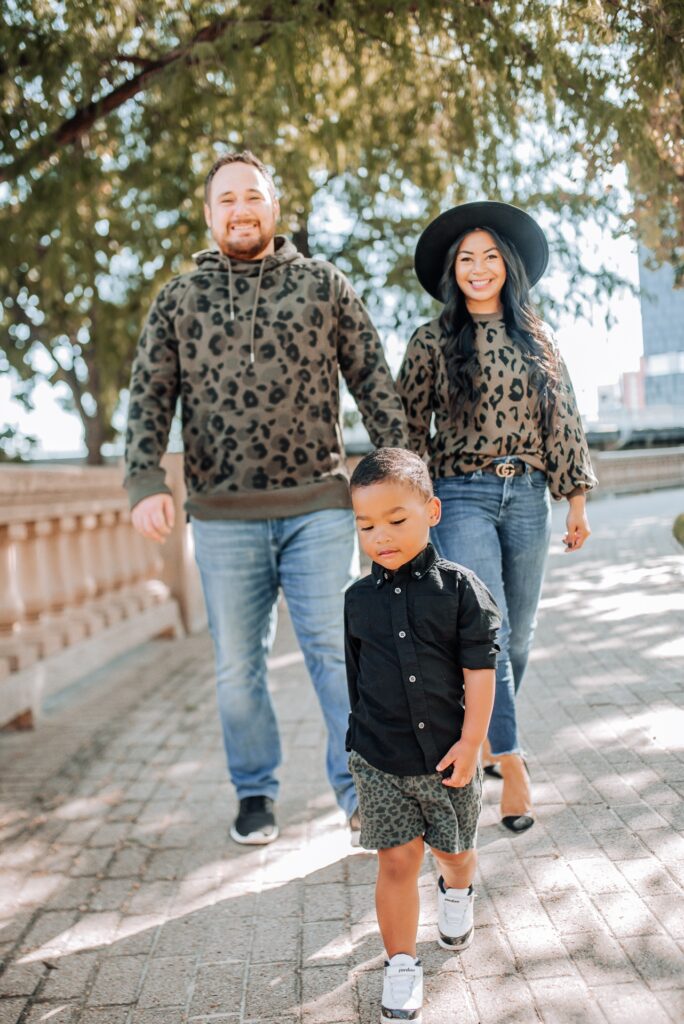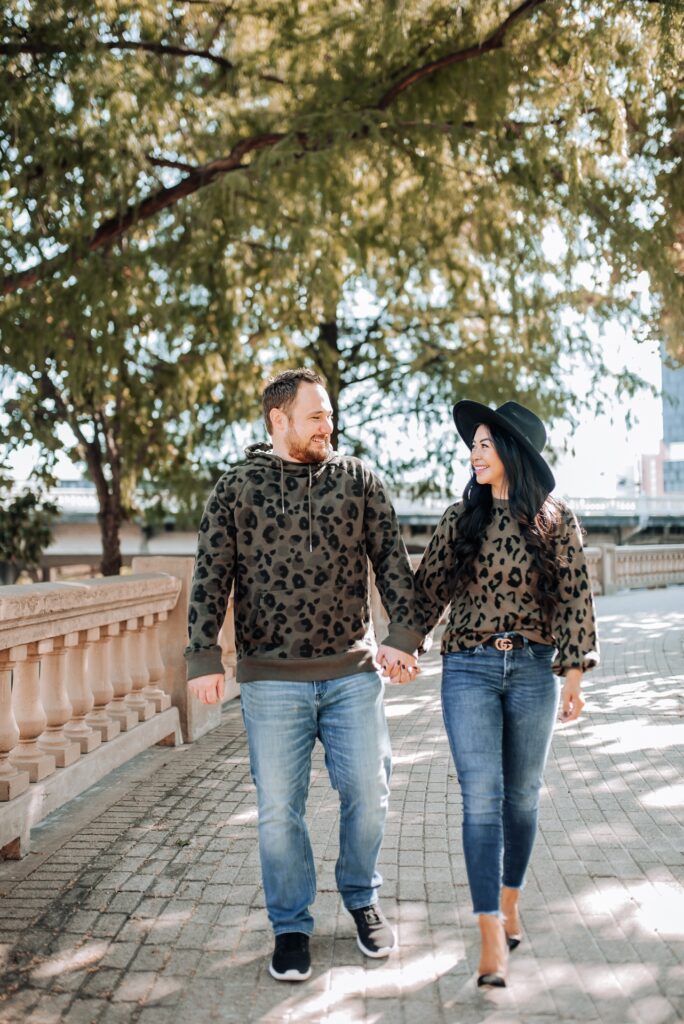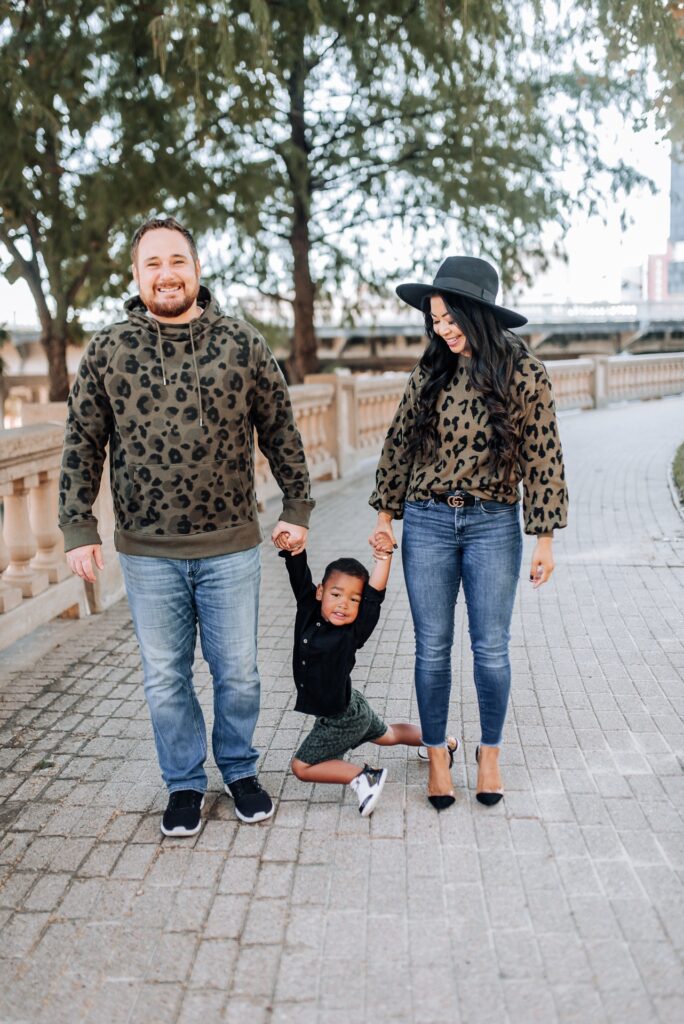 Unfortunately, Landons leopard print shorts sold out super fast but have no fear because I found a leopard print toddler sweater from Target that coordinates perfectly! I'll link all the items from our outfits below!

And speaking of Target, I am teaming up with some blogger friends to give one lucky reader a $500 Target gift card! You can buy all the matching outfits! Please see details to enter below and good luck!
Holiday Shopping? We've got you covered at Target!
I've teamed up with a group of bloggers to give one lucky winner
a chance to win a $500 Target Gift Card!
To enter: complete the steps in the rafflecopter below. The more steps you complete,
the more entries you receive, and the better your chance at winning!
This giveaway runs until Tuesday, December 3rd at 12am PST
Winner will be announced here. Good Luck!
*this giveaway is in no way sponsored by Target.