Hello friends! I shared this Amazon dress haul on Instagram stories a few weeks ago but rounding it up here as well because I know the blog is a little easier to search for things when referring back to something. Also keep in mind you can always follow me in the Like To Know It app where I link a lot of my everyday outfits!
I ordered about 17 dresses from Amazon to review and share with you guys and out of the 17 dresses only these 8 made the cut! I am happy so many of you beauties have been loving them too!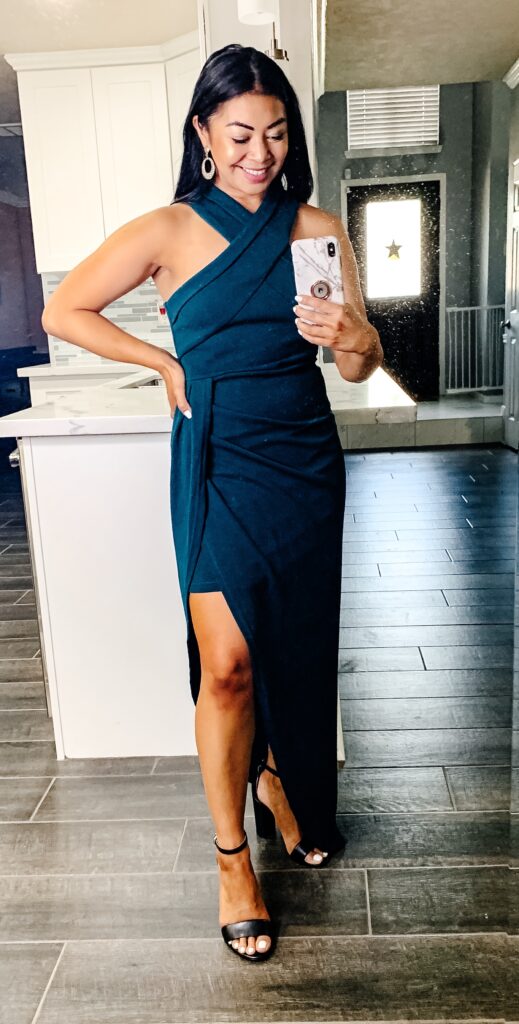 Green Wedding Guest Dress | Runs a little small so if you are in between sizes, I would try ordering both and see which fit you like better. I am wearing a size medium.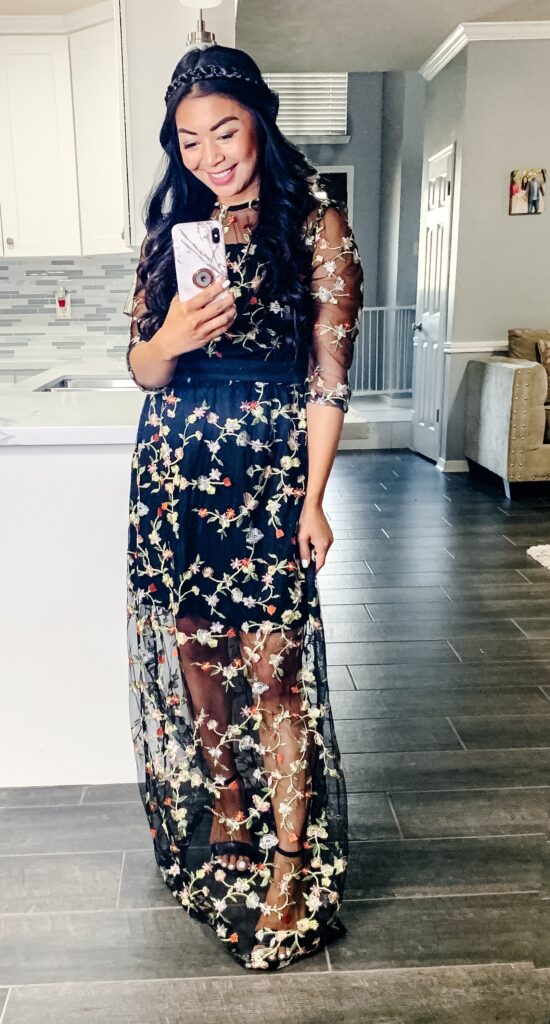 Black Embroidered Maxi Dress | A repeat best seller all year! I am wearing a medium here. Wore this to a friend's wedding earlier this year and you guys have been loving it for your special events!
Off The Shoulder Evening Gown | I LOVE this dress! I had shared this one also earlier in the spring but in the pretty mint color. This maroon color is pretty for Fall and Winter! Wearing a medium.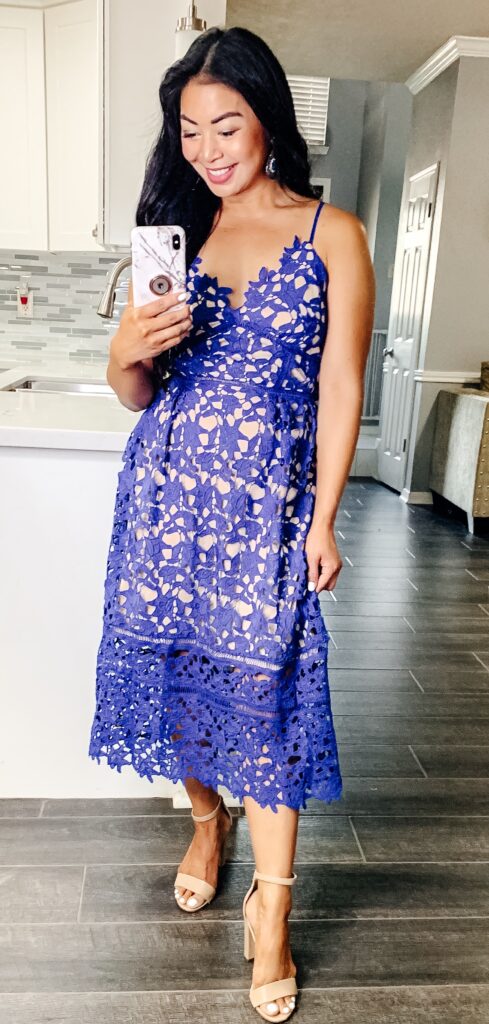 Amazon Lace Dress | The popular style dress that continues to come back season after season except this one is half the cost! I am wearing a medium. Fits true to size.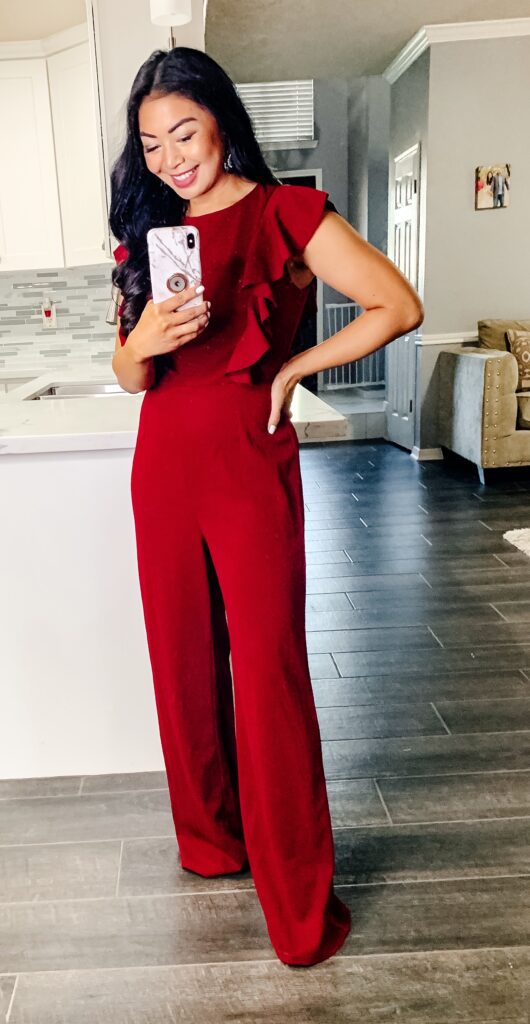 Ruffle Jumpsuit | Such a great option for your special event if you don't want to do a dress! Wearing a size medium would say it fits true to size.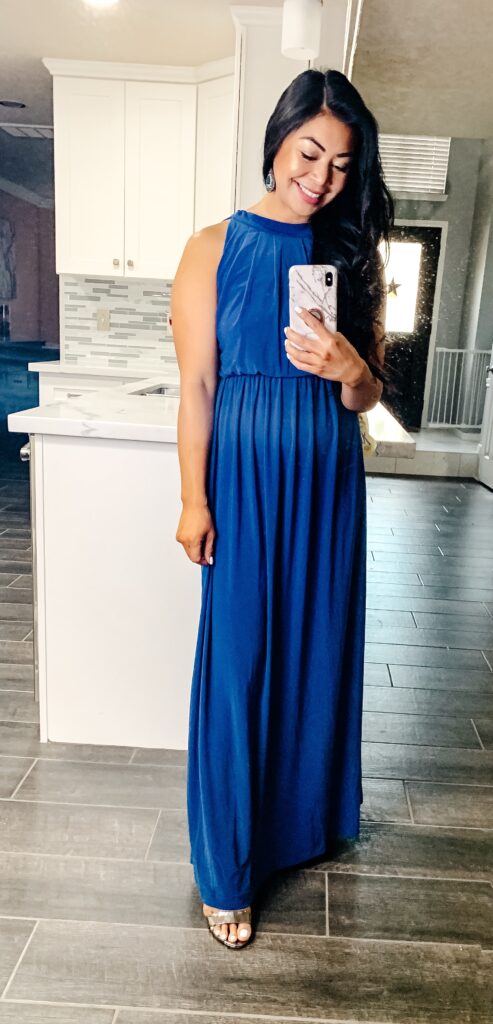 Cobalt Blue Maxi Dress |This blue dress is even prettier in person! Wearing a medium. Fits true to size.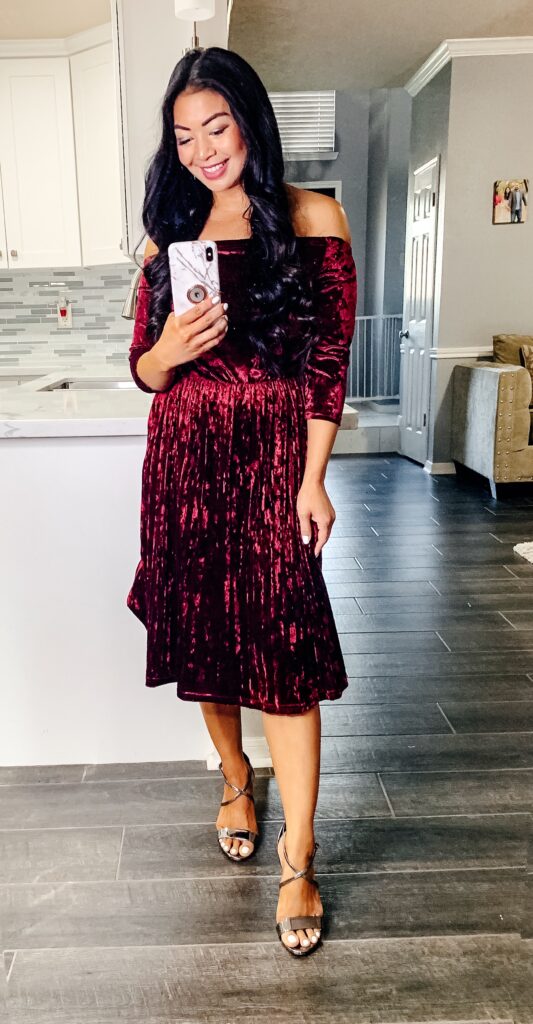 Velvet Off The Shoulder Dress | This velvet dress is so beautiful and under $25! I know included it in my wedding guest dress round up but it could really be worn to any special event you may have coming up. It would even be so pretty for family photos! Runs true to size. Wearing a medium.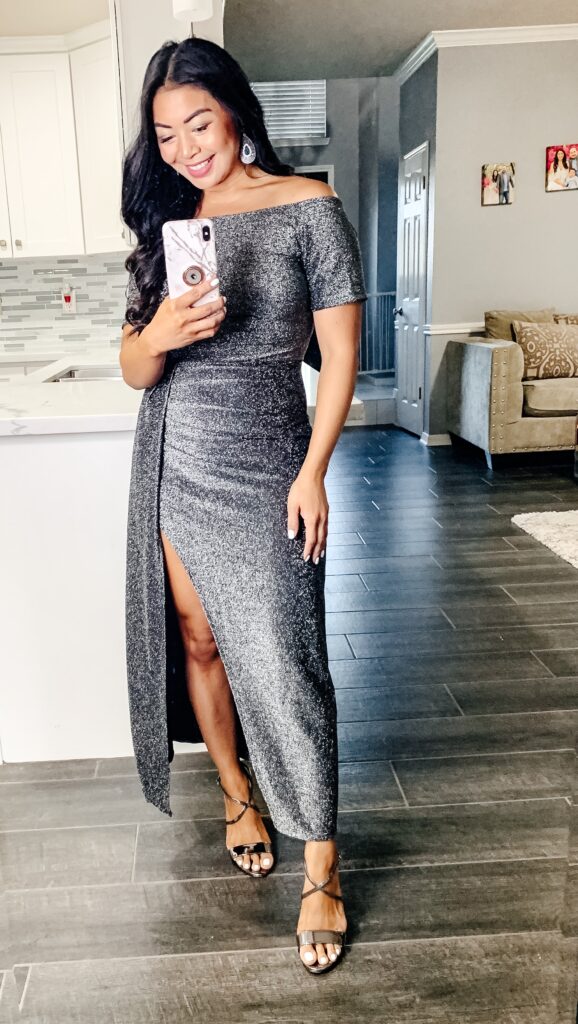 Off The Shoulder Silver Dress | Okay, I saved my personal favorite from this try on session for last because this silver dress is SO good! Brandon loves it too so it's safe to say it will be a show stopper for you! I am wearing a medium here but I will tell you that I have some Maidenform shapewear on here and it took two of us to zip me. LOL. I would recommend trying your true size and one size up just to see what fits best. I could probably only have one piece of wedding cake in the size medium so I might size up one size 🙂
Let me know if you guys have any questions about these pieces!