Another super cute work wear look for you today because a cute outfit (and coffee) always helps get me through a busy day, haha!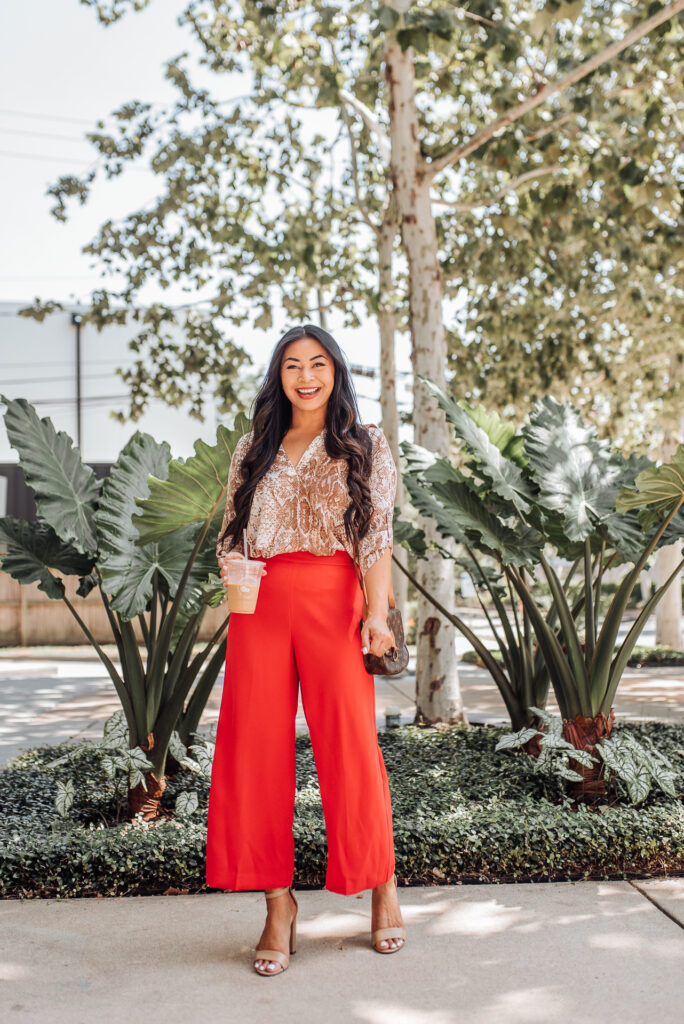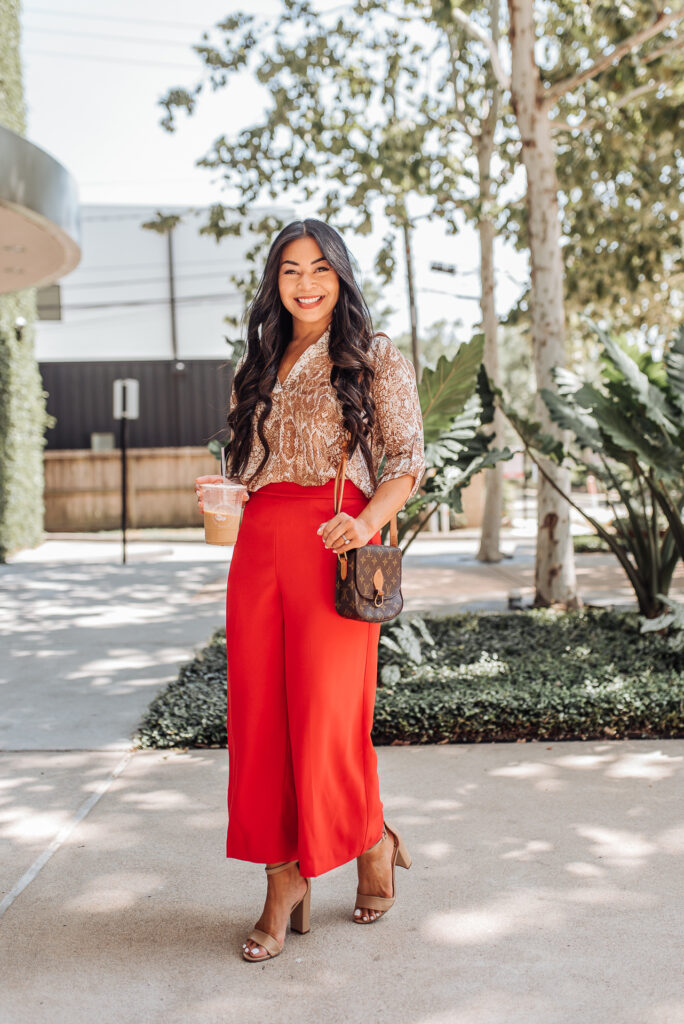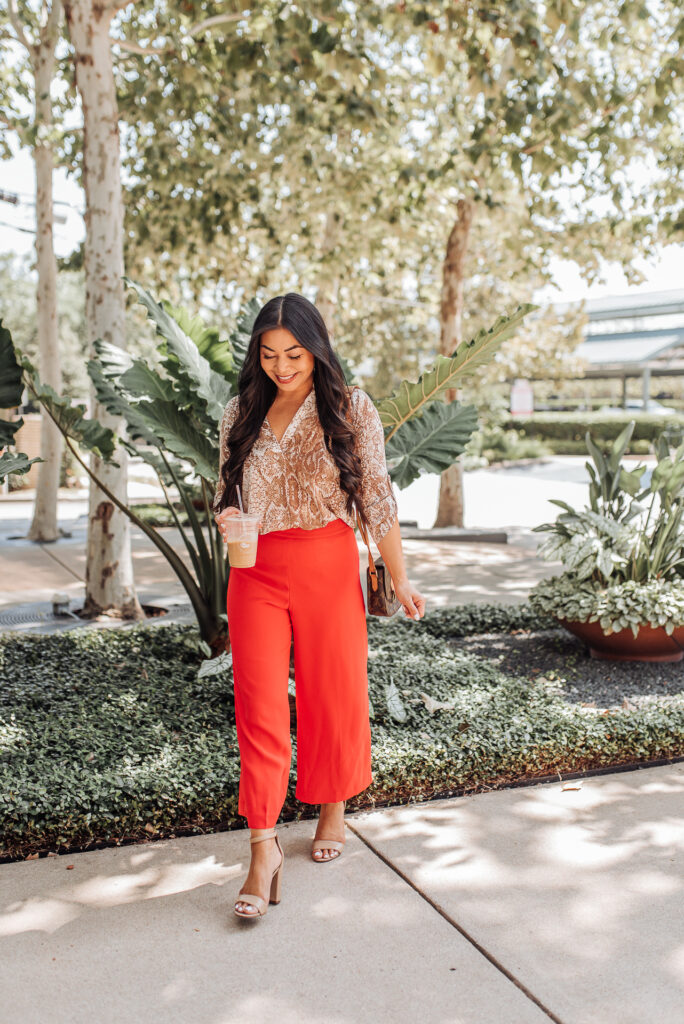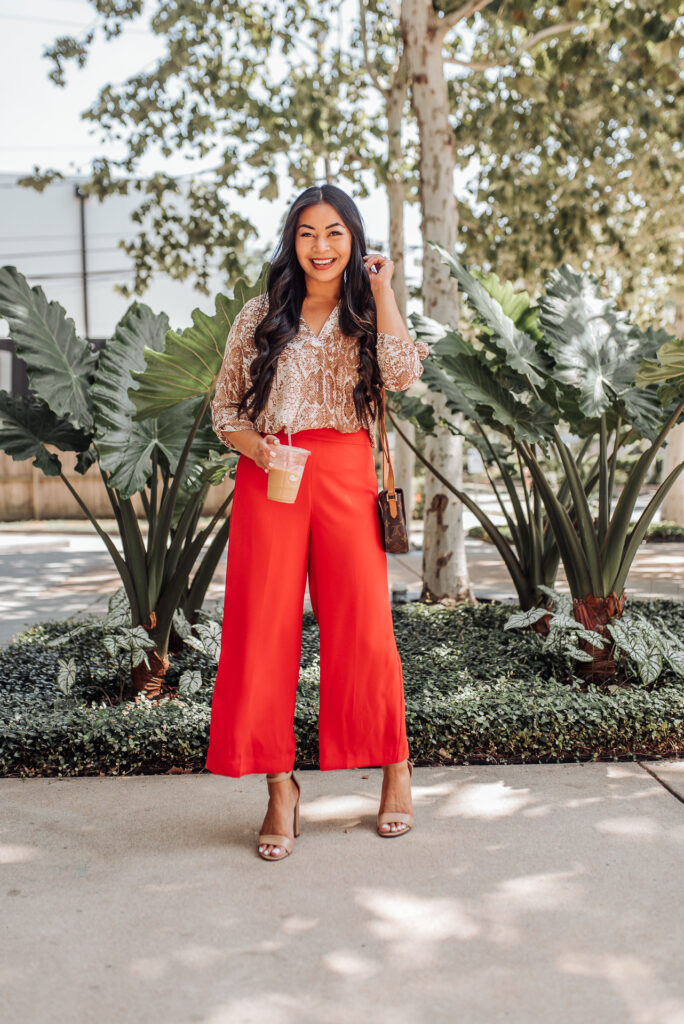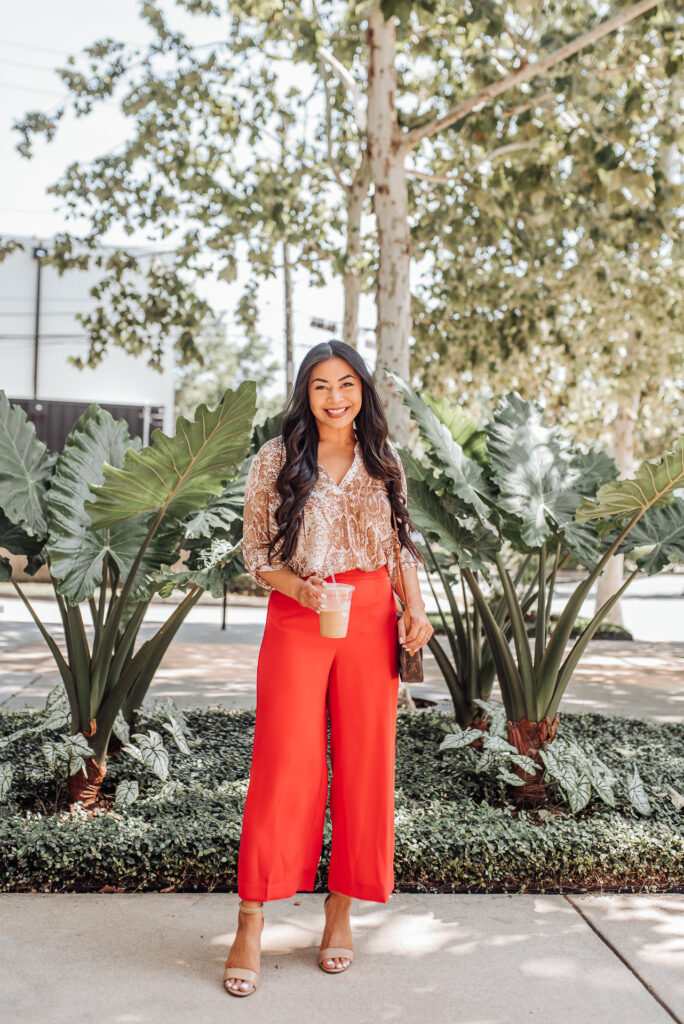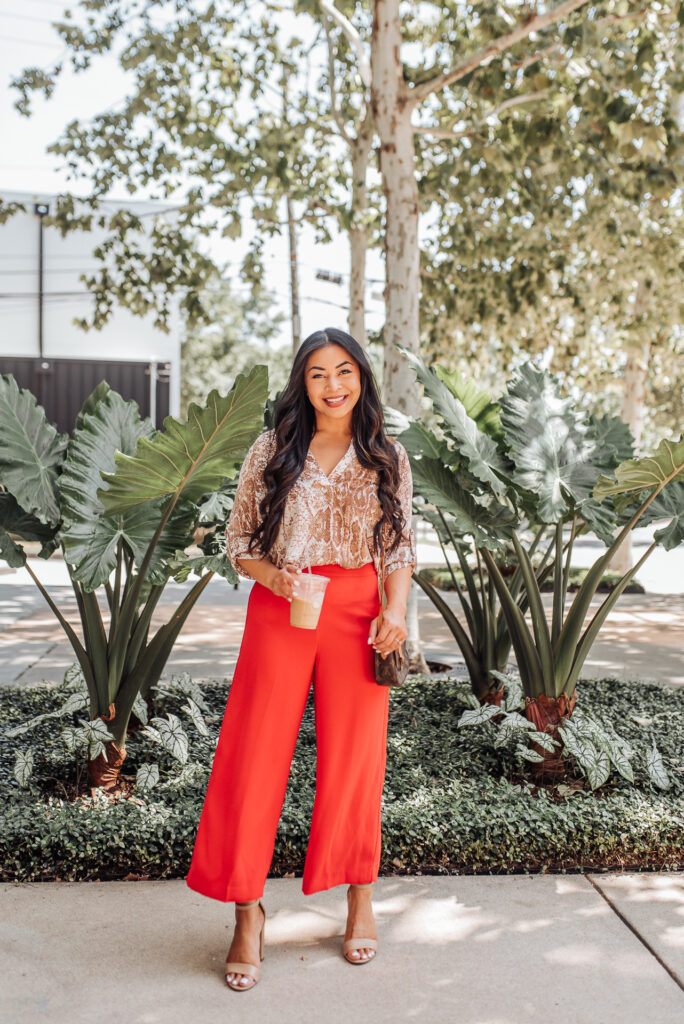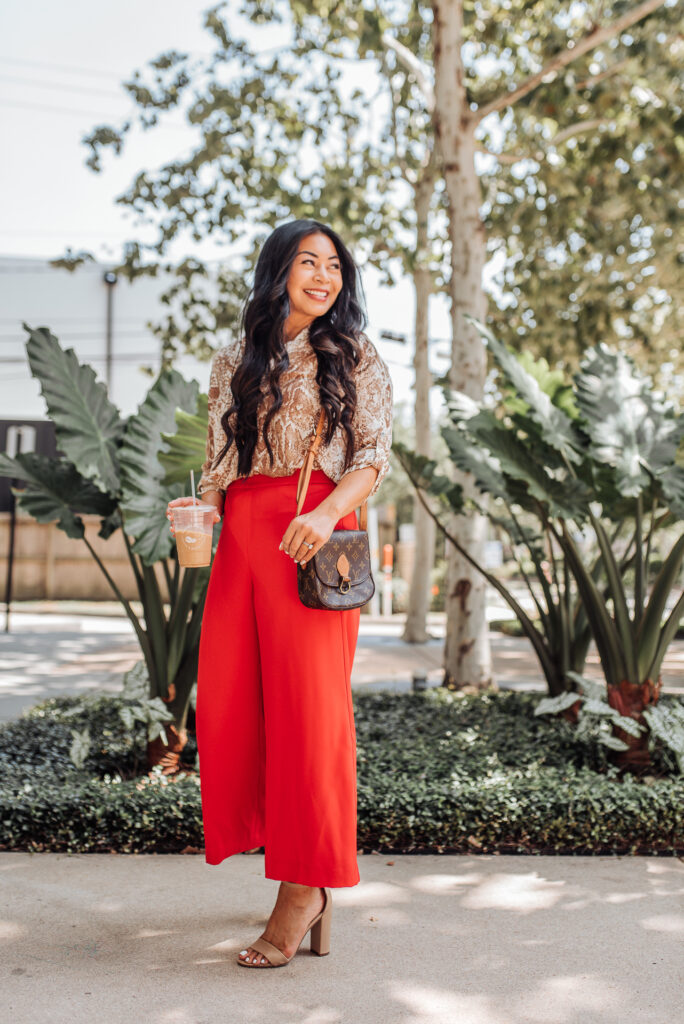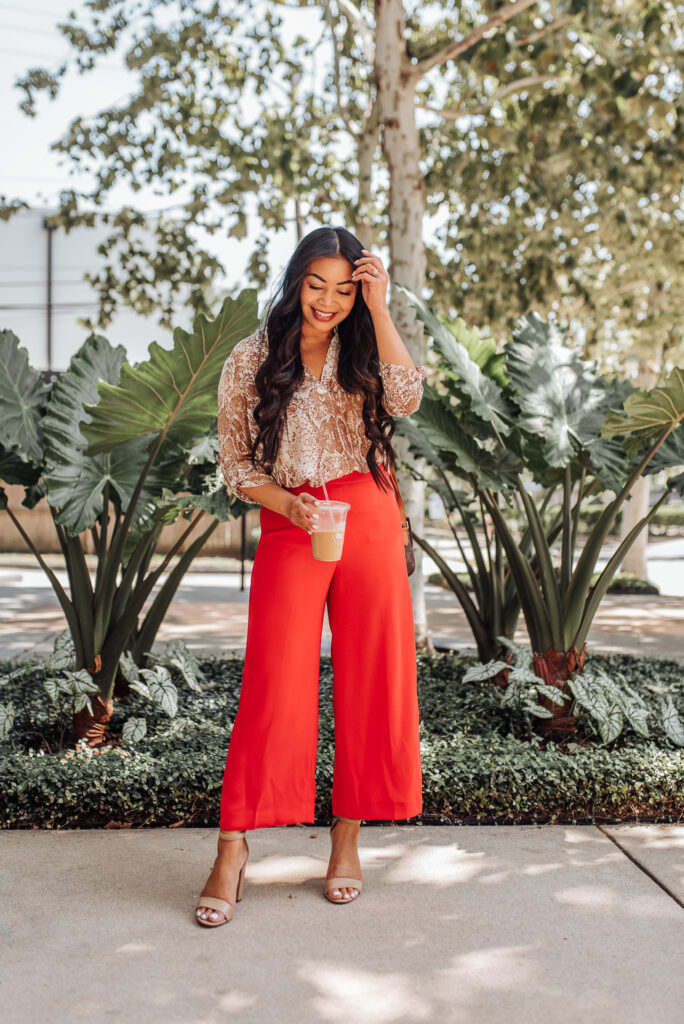 Outfit Details: Top: Anjouil's | Culotte Pants: Express | Heels: Sam Edelman | Handbag: Fashionphile | Coffee: Blonde Biscotti 🙂
Okay these high waisted culottes come in 2 other colors and I'm going to need those too! The fit is so good and I think they are so flattering. I am wearing a size 4 for reference. My top is another adorable find from Anjouil's boutique that I shared on my Instagram story try on over the weekend. Don't forget you can use code ROSELYN15 on your purchases at Anjouil's for 15% off!
Wishing you guys a great rest of the week!