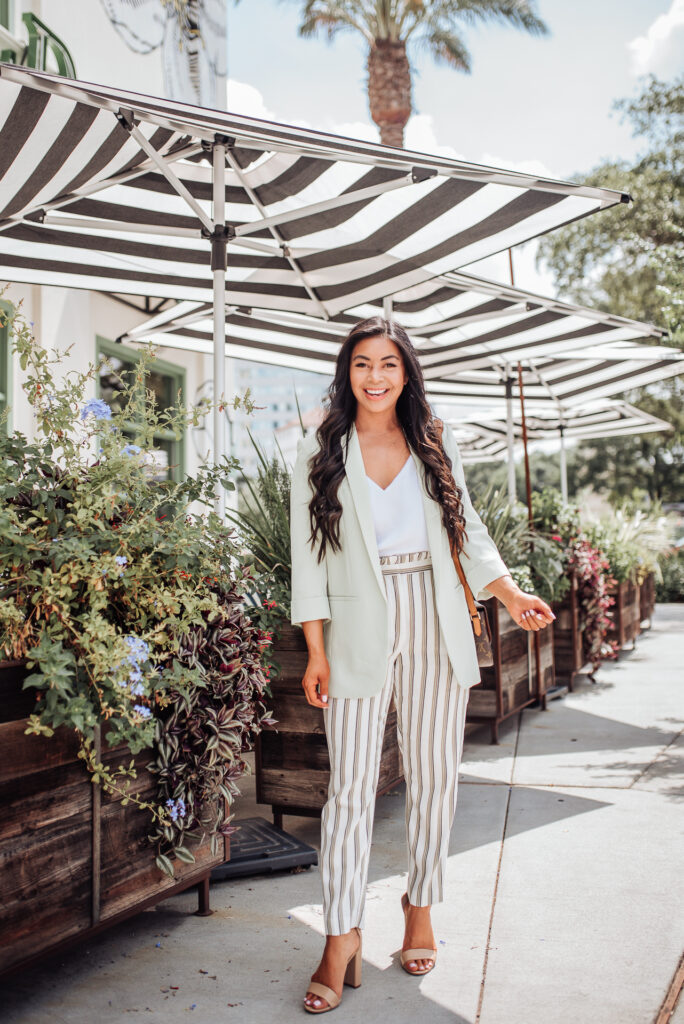 Shop this look: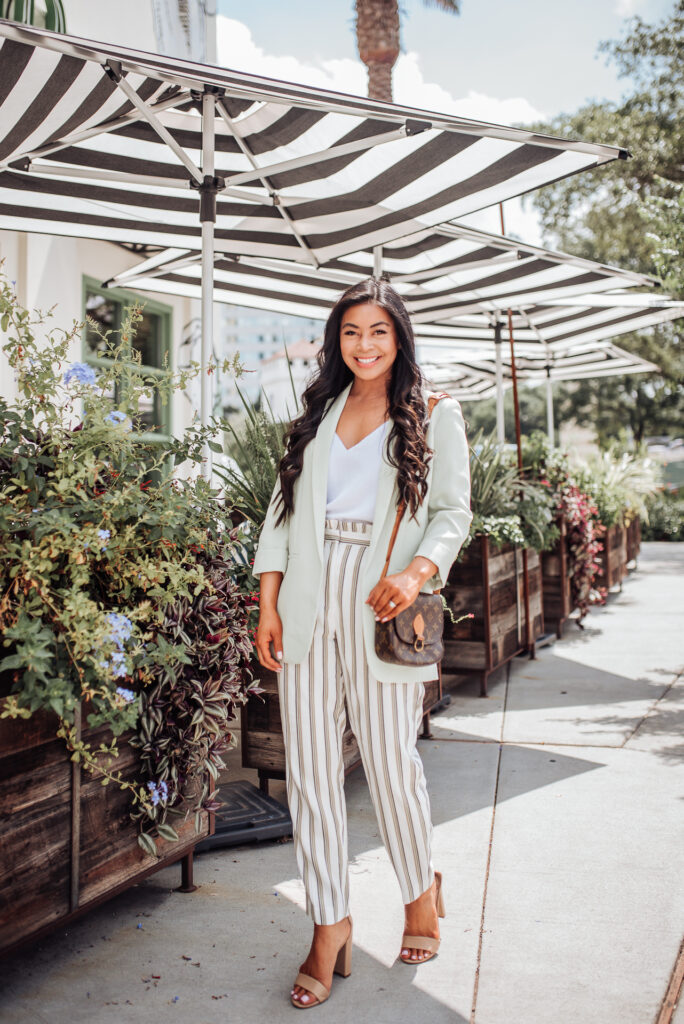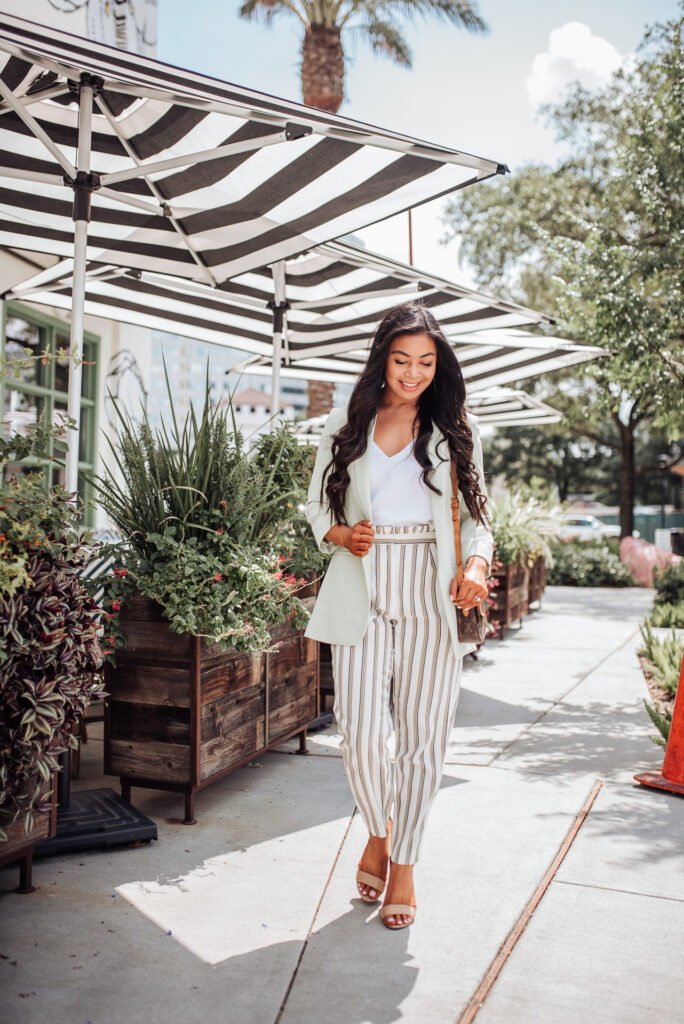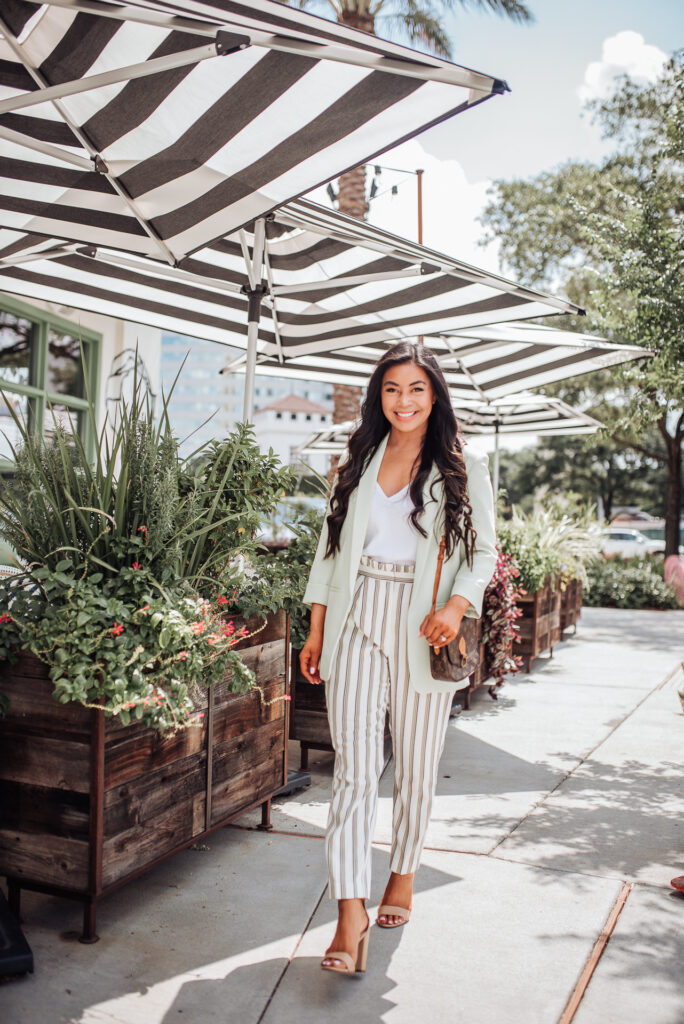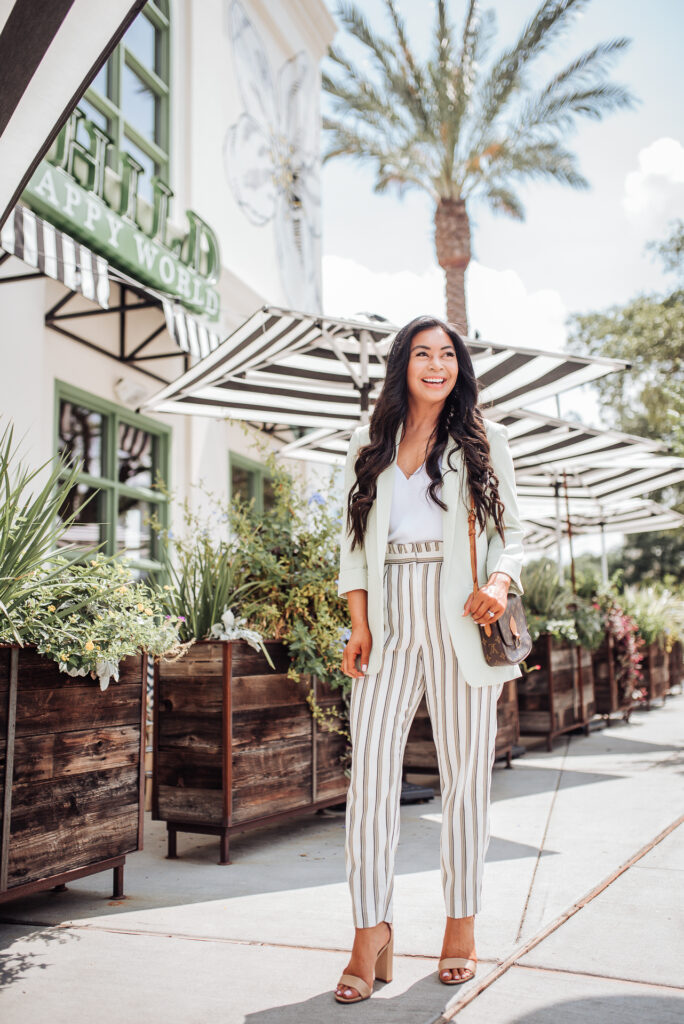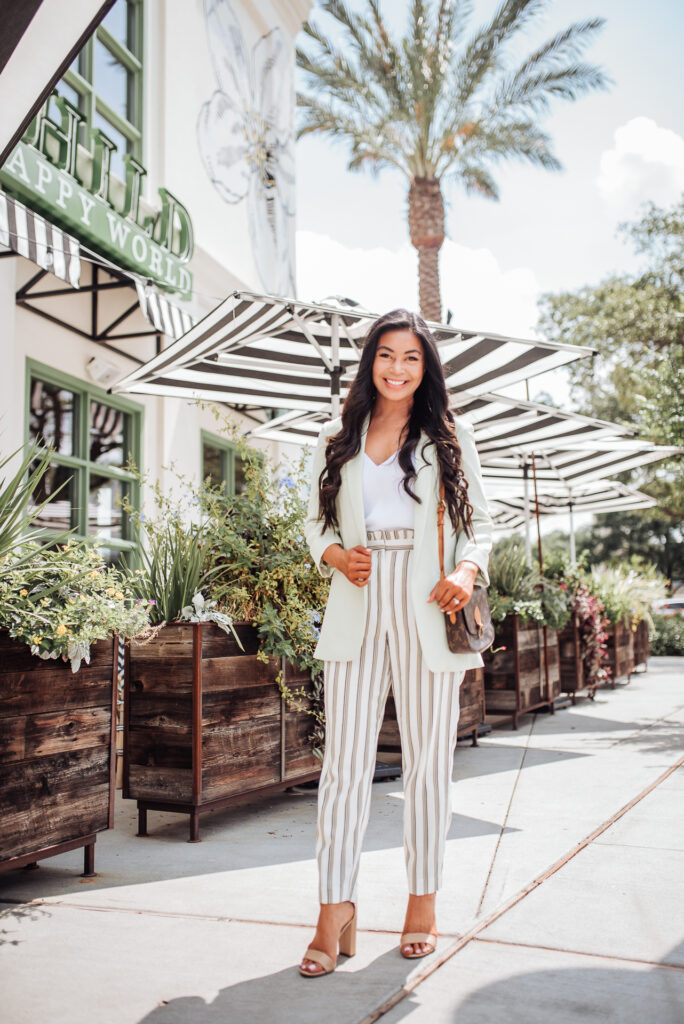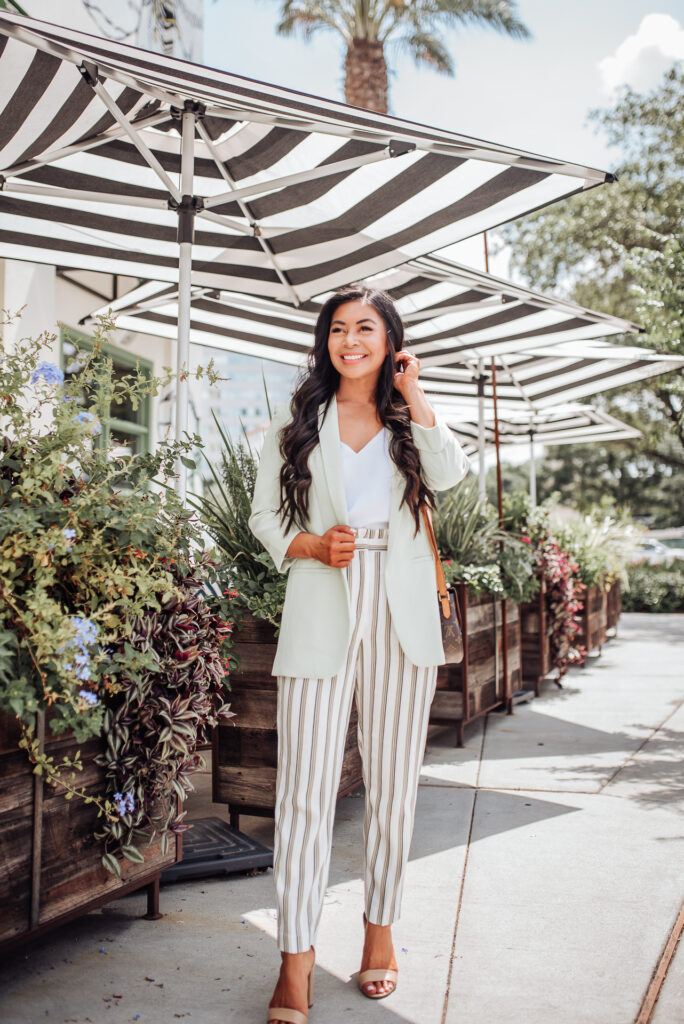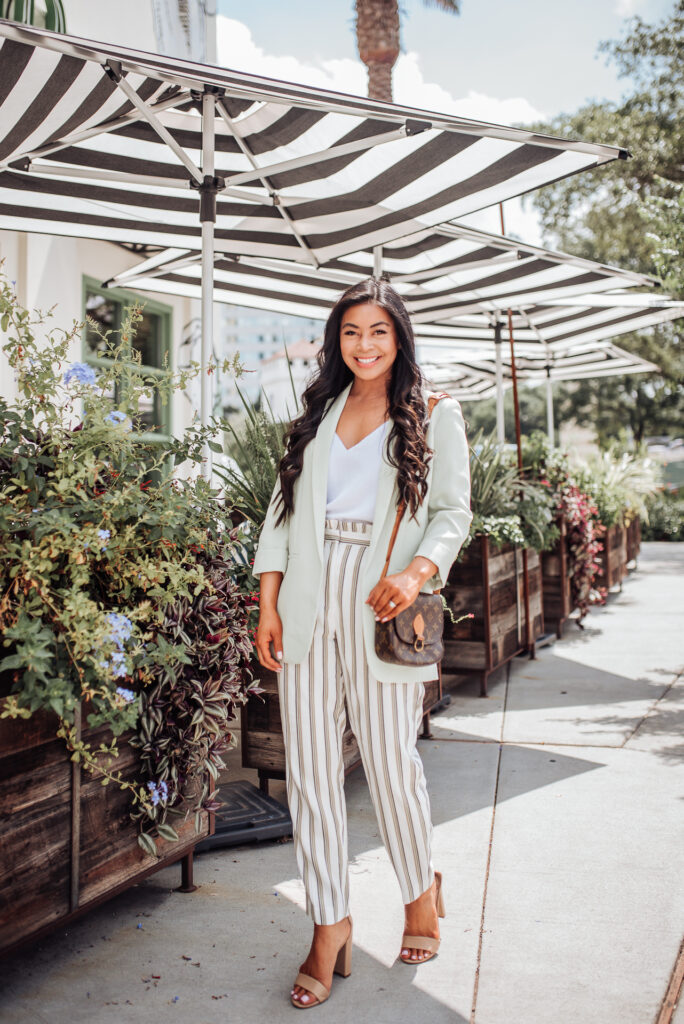 Outfit Details: Cami: Express | Blazer: Express | Stripe Pants: Express | Heels: Nordstrom | Handbag: Fashionphile
Coming at you on this Monday with another cute work outfit option! I love the ruffle detail on these high waist ankle pants. They fit true to size and are a flattering fit. I am wearing a size 4 short and I didn't have to hem them. They are extremely comfortable and can easily be styled casually for the weekend too.
I styled my stripe ankle pants with the downtown Express cami I wear all the time and this light green blazer is the same as the hot pink one I shared on the blog last Monday. Clearly I love it 🙂 Also, this little Louis Vuitton bag is another purchase from Fashionphile I purchased last month. I just wanted a small everyday cross body LV style and this one was the perfect size!
Technically I am not supposed to share until later today but I wanted to share with all of my blog readers first! I flew into Salt Lake City yesterday because I am collaborating on another collection with Gibson Look you guys!!! Ahhhhhhhhhh!!!! This is insane and I am so grateful for another opportunity to work with them. I will be sharing more later today and of course will be spilling all the details as I can!
Wishing you all an amazing Monday!!

Shop this post: