What do you do when you can't sleep? Have a mini fashion show in your living room and style a tee 14 different ways, duh! 🙂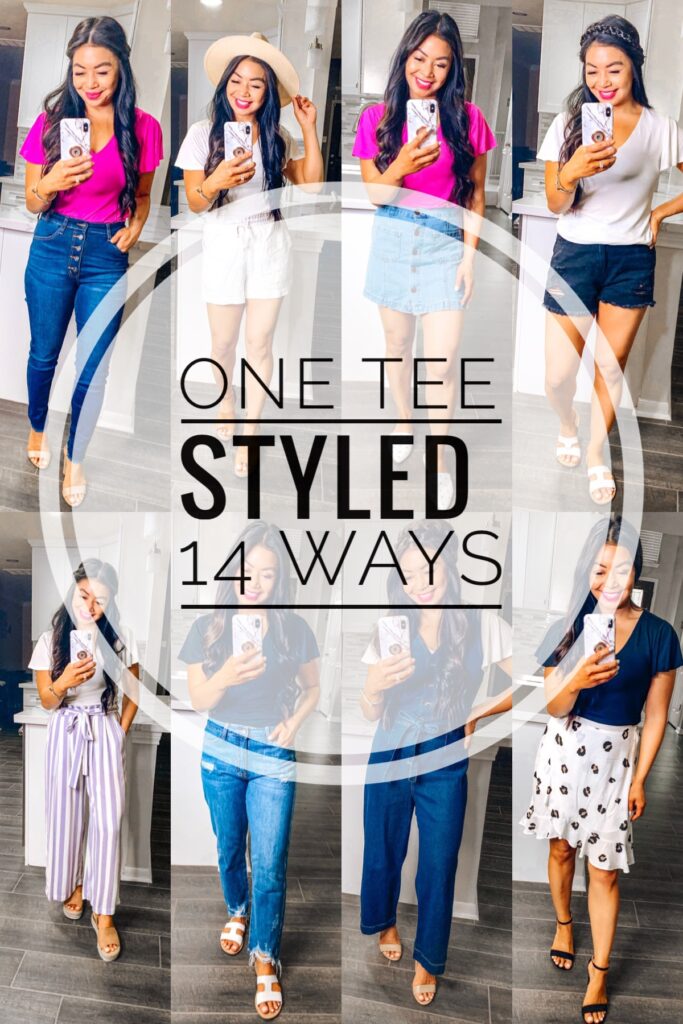 Hopefully you all aren't tired of this super soft tee yet because clearly I'm going to be wearing it a ton! I love the basic fit of this top but the flutter sleeve adds a little something extra. It can easily be dressed up or down so I wanted to give you all some style inspiration on how to do just that!
I broke up the outfits in 2 collages so it's not too overwhelming to the eye! I am sure you have similar items in your wardrobe that you can style with this flutter sleeve tee but just in case you don't I linked all items under each collage. Just click on the photo and it will take you directly to the retailers site!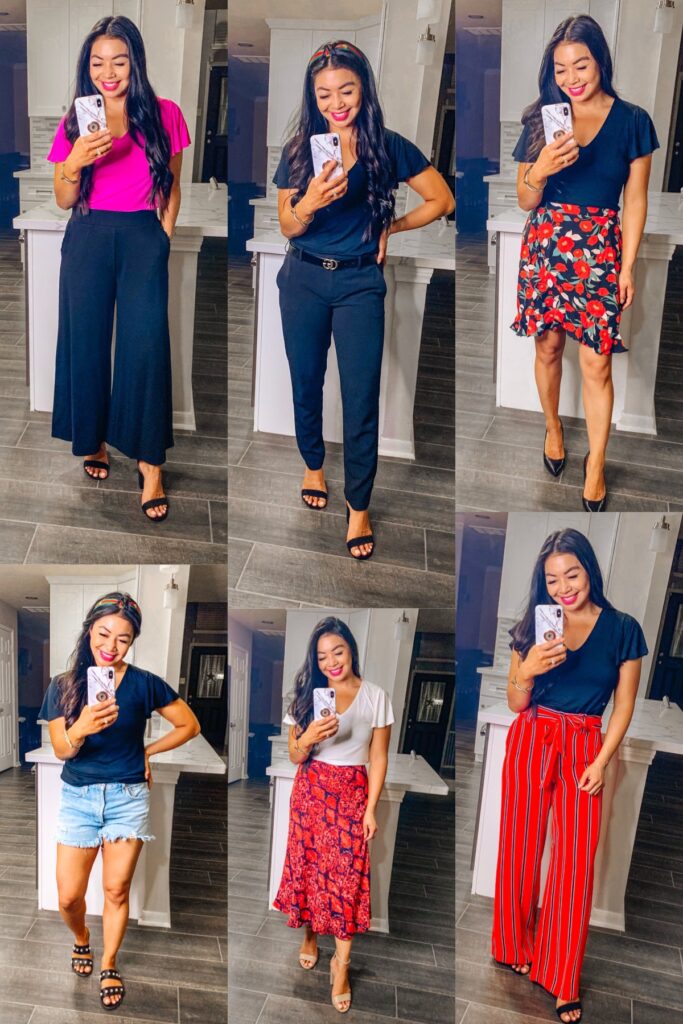 Shop these items: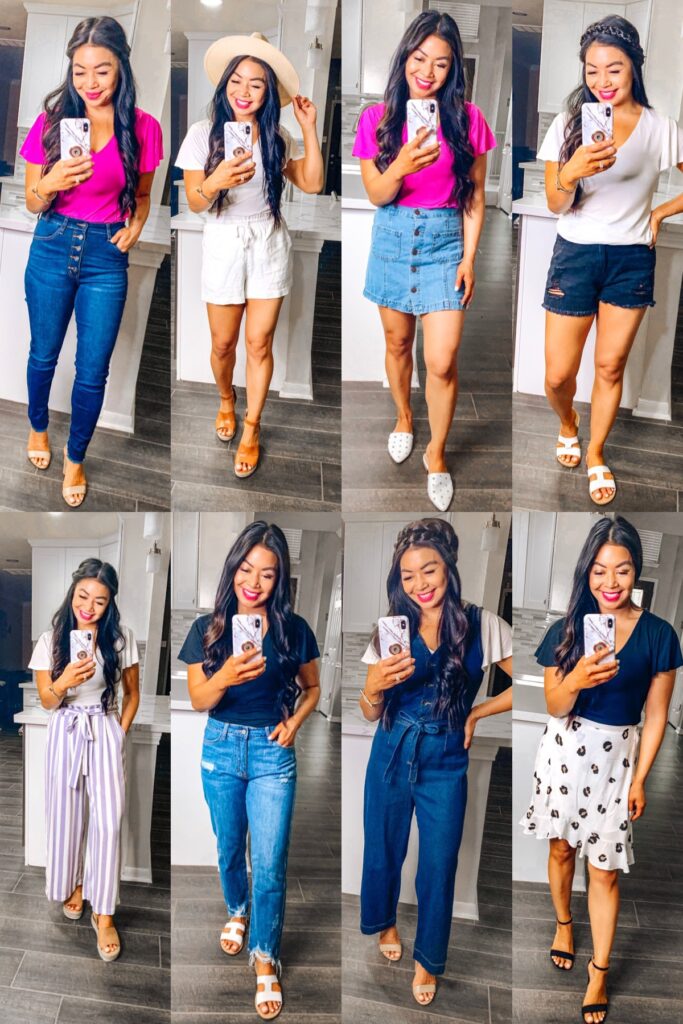 Shop these items:

Let me know if you all have any questions about sizing!