Hi friends! Today I am sharing a cute weekend outfit! It's like half weekend, half business inspired because on this Monday, that's exactly how I feel LOL. We are officially back in Houston from our long weekend in Chicago so I am in the office today but the weekend is still on my mind!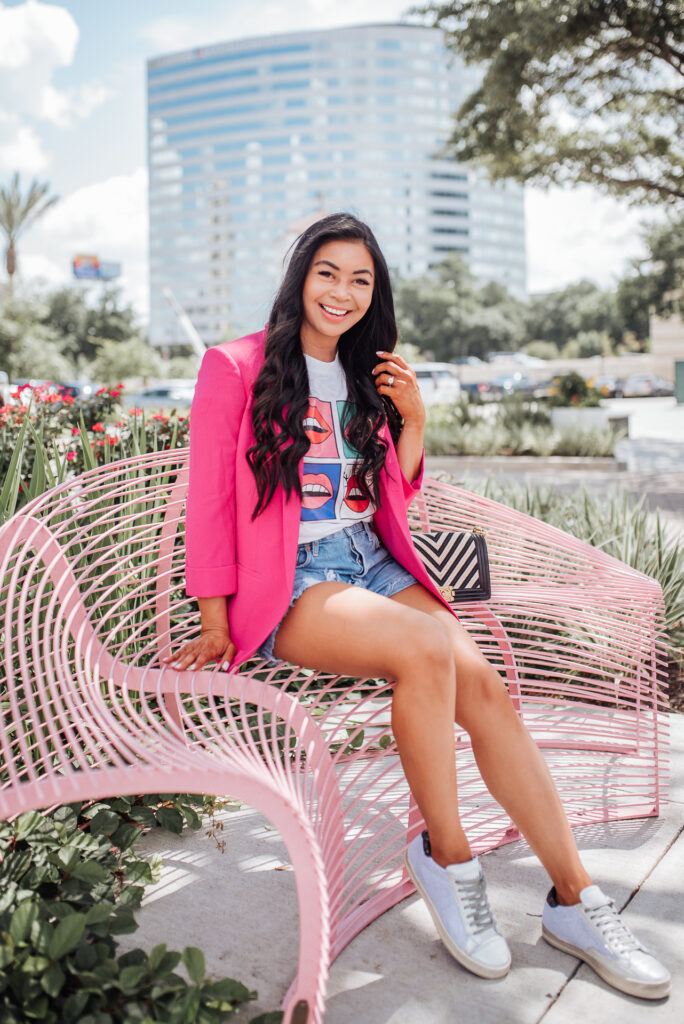 Shop this look: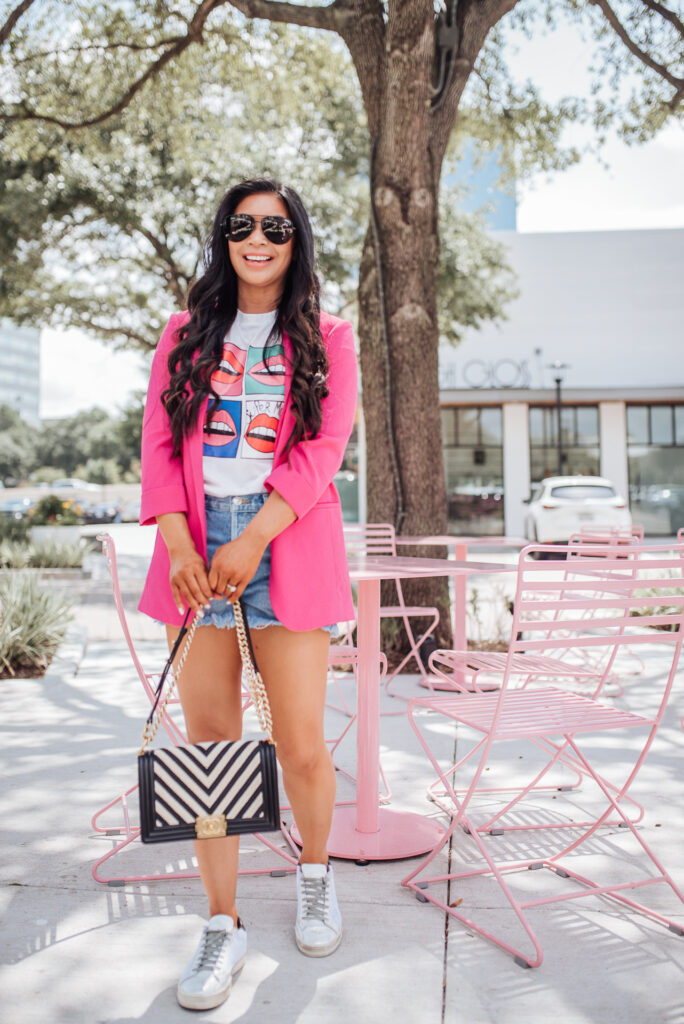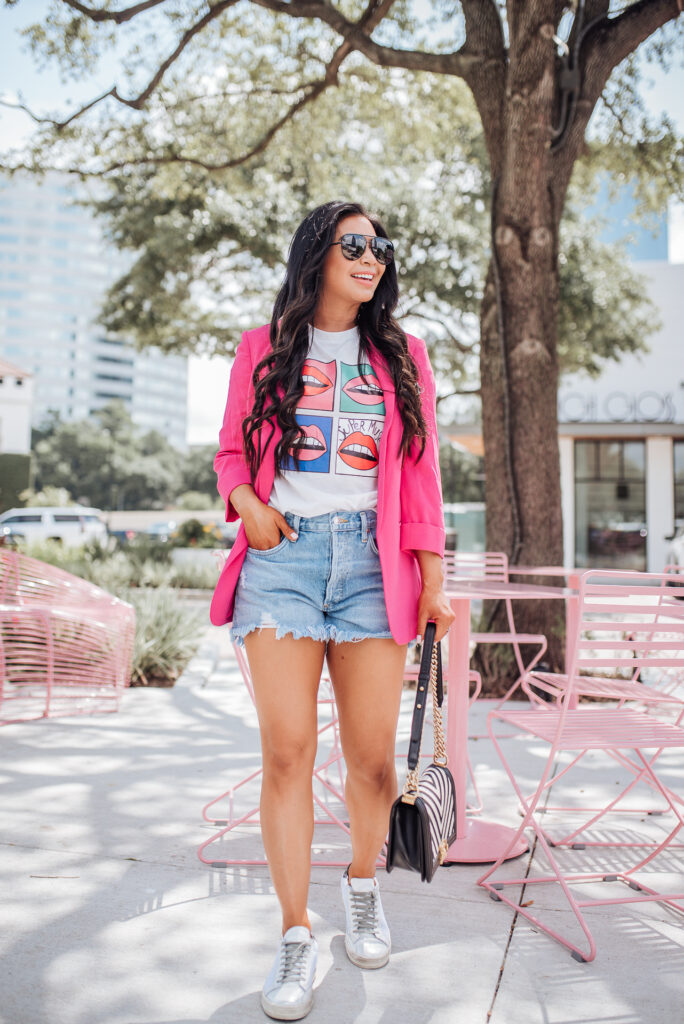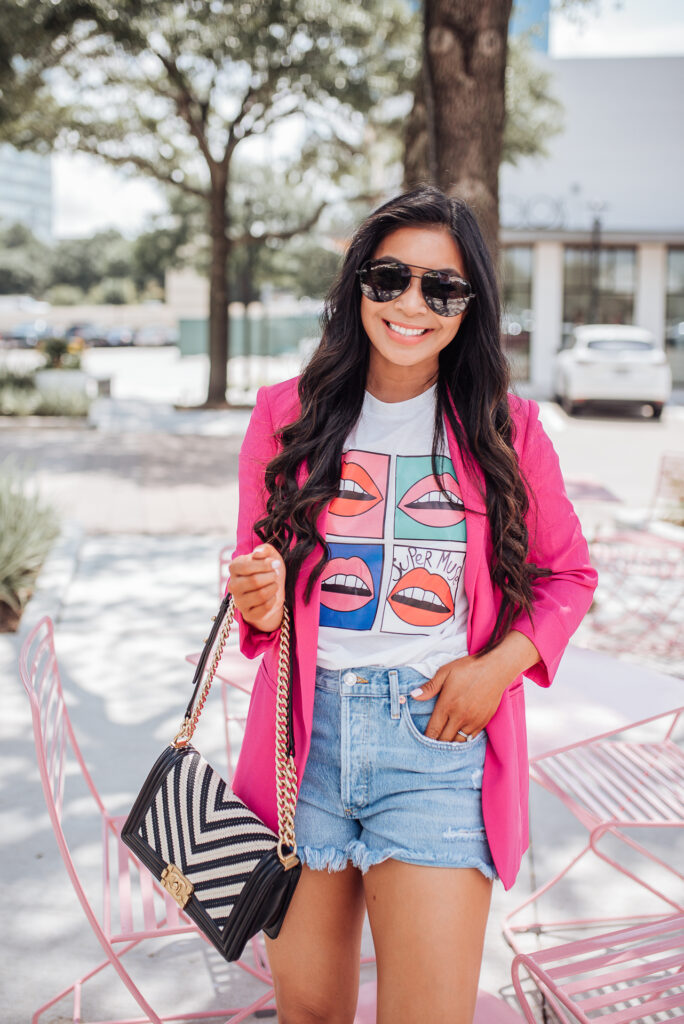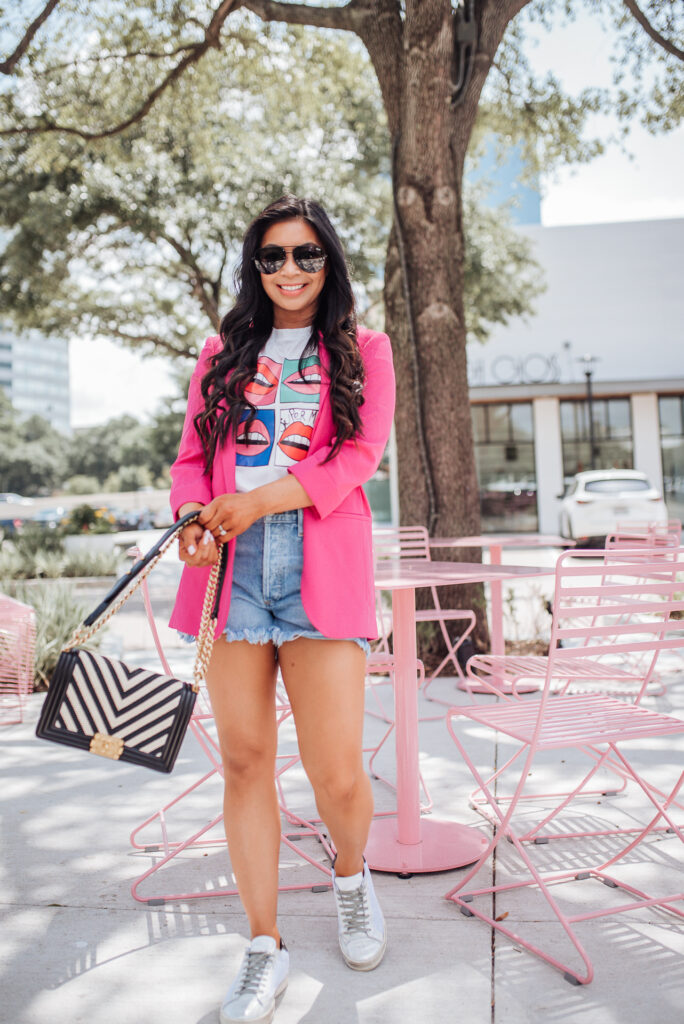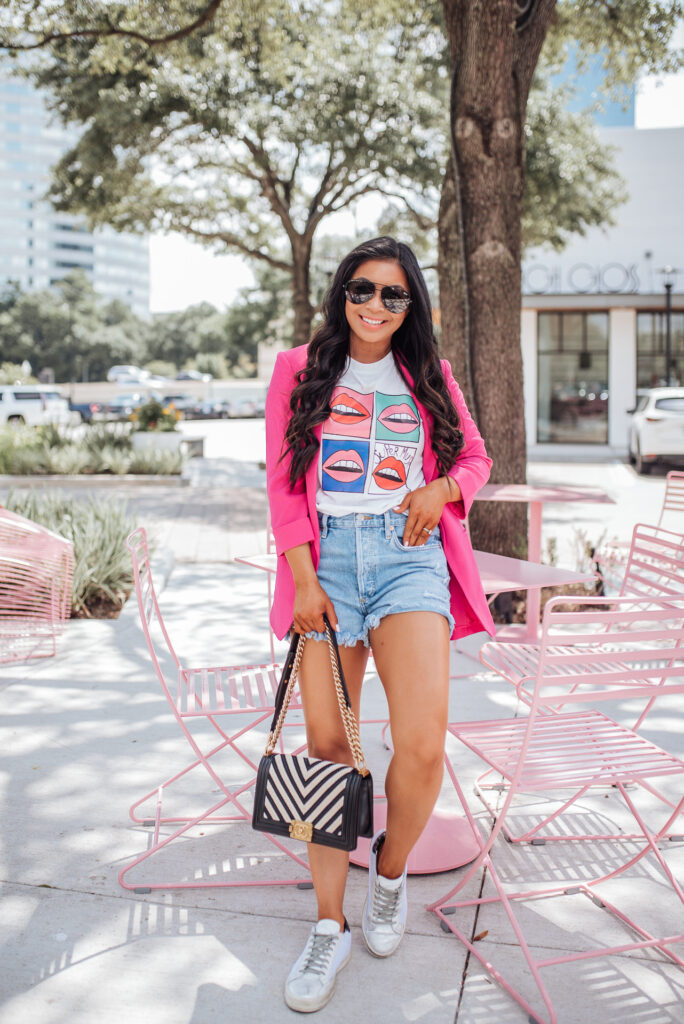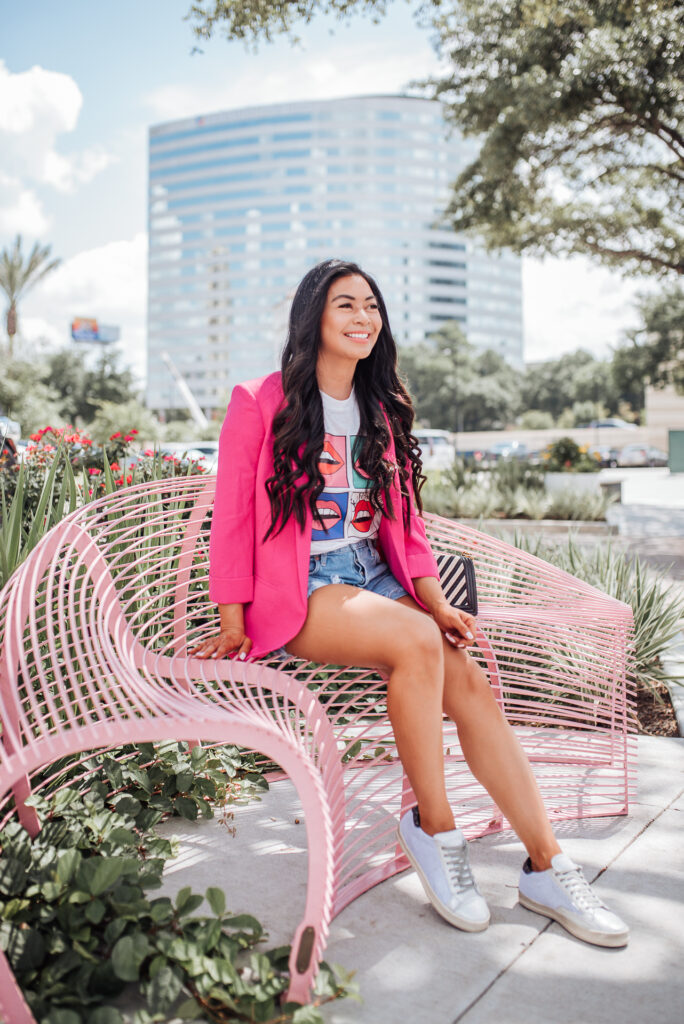 Outfit Details: Graphic Tee: Amazon | Blazer: Express | Denim Shorts: Evereve (sized up one size)| Sneakers: Evereve (wearing a 37) | Sunglasses: Quay | Handbag: Fashionphile
Well first off, I don't think I officially introduced you to this beautiful Chanel bag that my amazing husband surprised me with!! If you missed my Instagram story last month, I shared this amazing and extremely nice gift Brandon surprised me with after I got back from a work trip. I got back on a Friday night and that Saturday morning when baby Weaver was eating breakfast Brandon handed me a gift bag. Inside of the gift bag was a really cute Steve Madden handbag but it was kind of heavy so I opened it to see what was inside of it. Hooolllllyyyy.SMOKES!!! was my initial thought as soon as I saw the Chanel dust bag! I was very much surprised and of course graciously accepted this gift LOL! It's so beautiful you guys and my very first Chanel bag. He purchased it from Fashionphile so I couldn't link the exact one for you previously BUT I have amazing news! Just saw they uploaded the exact one today. I will link it below as well as a few others just in case it sells out.

Ahhh, my husband is so amazing!! He knows I shop gently loved designer items from Fashionphile all the time so I am so happy he remembered the website :). A million brownie points for him.
I hope you all had an amazing weekend! I have some fun things coming your way this week! First up is an Amazon try on haul with 6 other bloggers that I know you will all love if you aren't following them already! I'll be sharing more on Instagram later on today. I hope to see you there!

Shop this post: