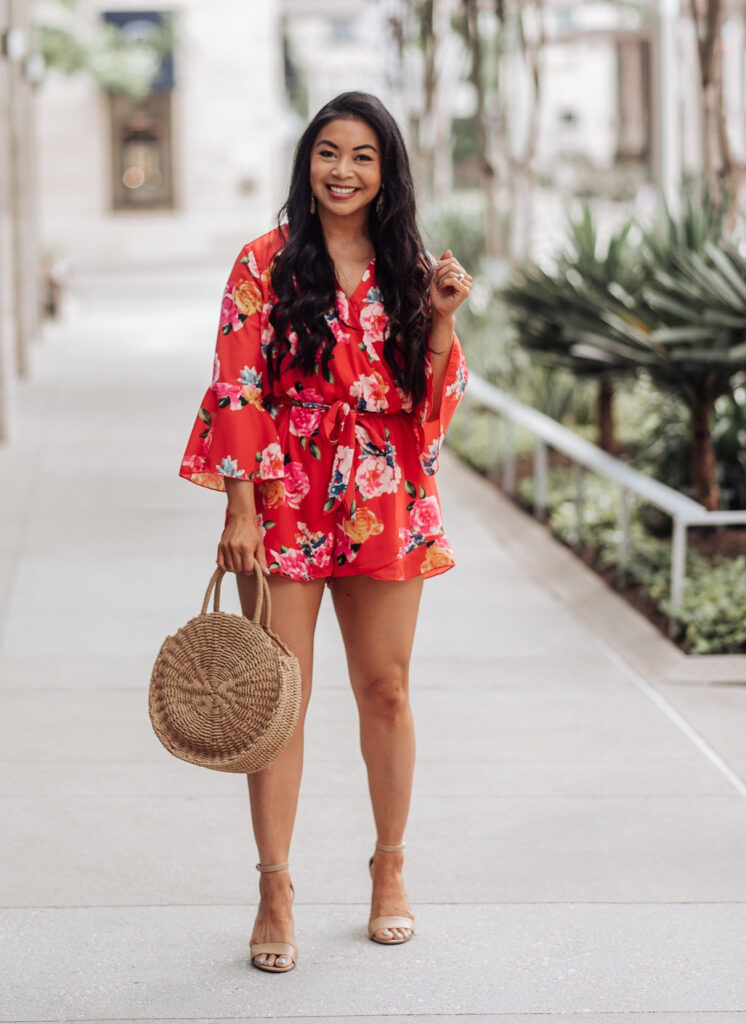 Yay, we made it to Friday! Well, I barely made it but nonetheless here we are lol. I hope you are having a great week! Today I am sharing another pretty item from Pink Lily Boutique.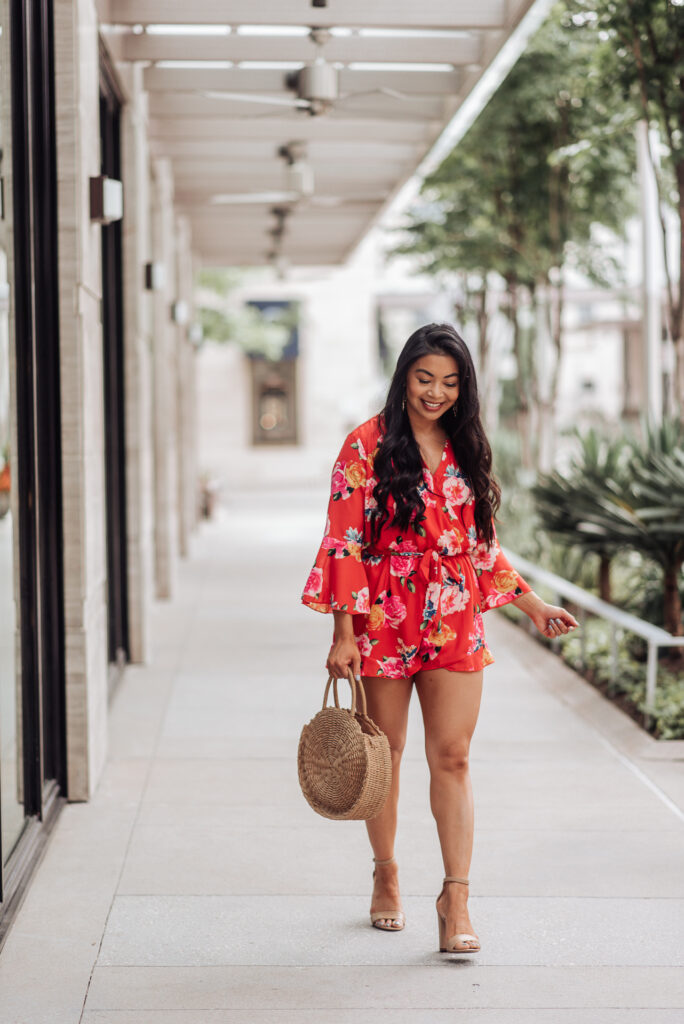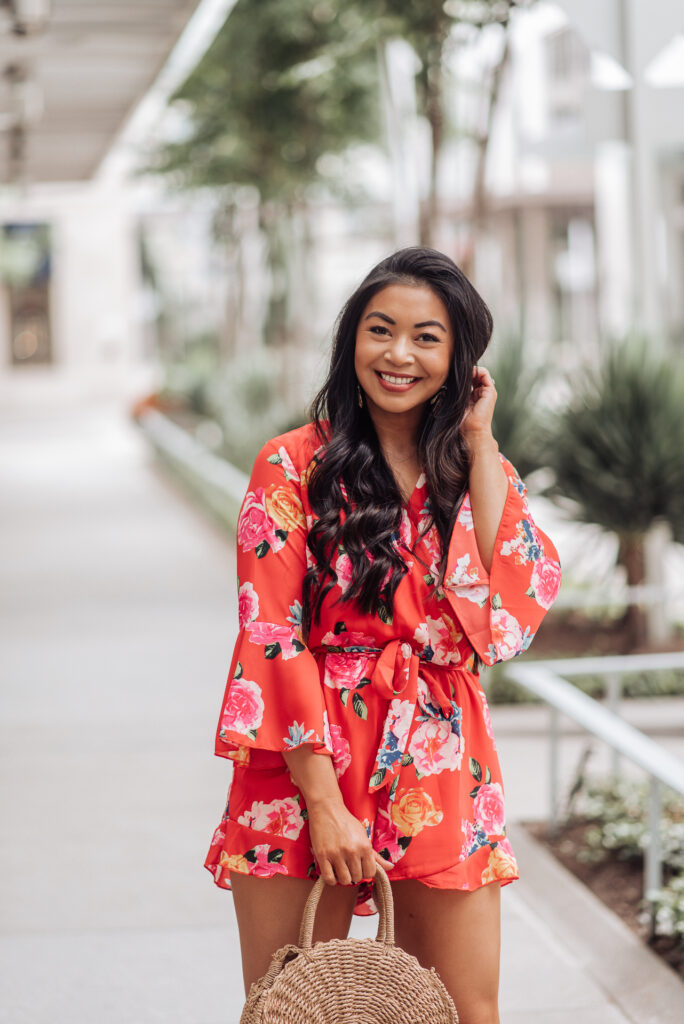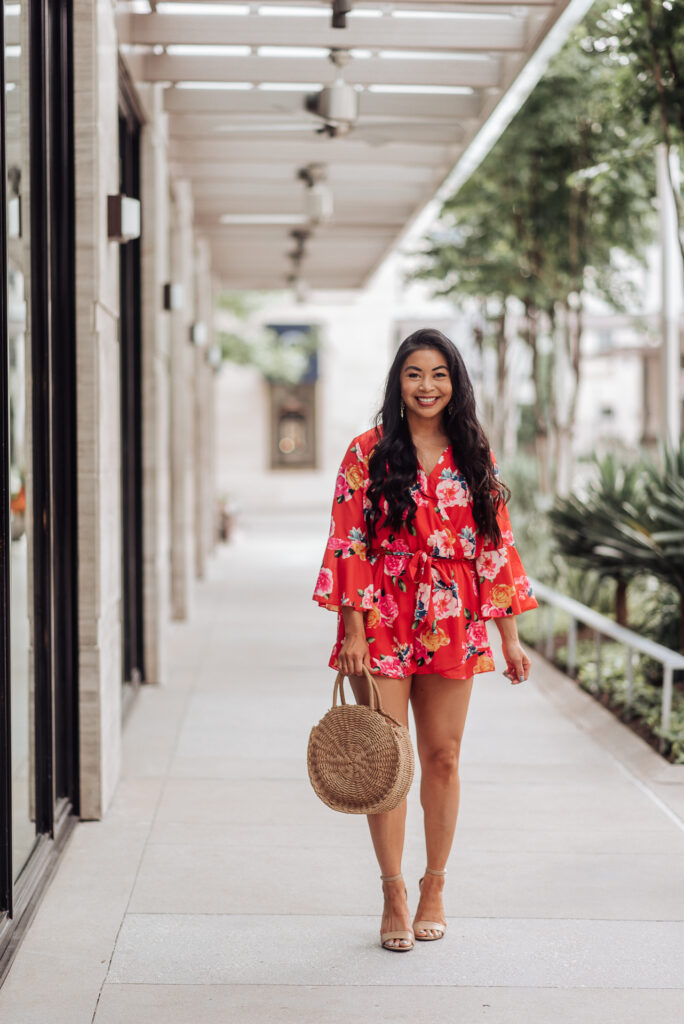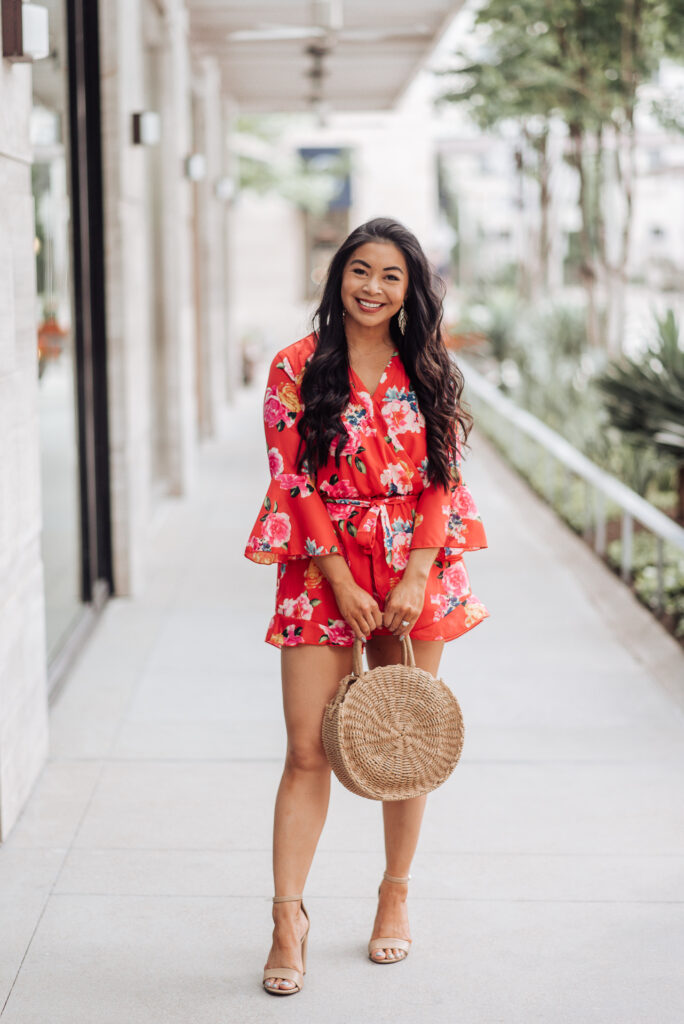 Outfit Details: Floral Romper: Pink Lily Boutique | Heels: Sam Edelman | Straw Bag: Amazon
Do you guys have any big plans for the weekend?! I have a work event on Sunday evening that we do every year and I look forward to. It's a little cocktail hour(s) at a museum and then dinner with the team and our favorite suppliers. We loved Maestro's so much last year that we are headed back there again this year. And then Monday is our annual golf tournament which I always get excited about even though I am a horrible golfer. It's a five man scramble (I think that's what it's called) so we play best ball. We have a super fun team so I look forward to spending time with them and drinking mimosa's 🙂 Haha! That's what golf is really about right?
I hope you all have an amazing Friday and beautiful weekend!

Shop this post: