"Just give me a basic coat." – said no fashionista ever.
I am excited to be styling two beautiful coats with Talbots today and they are both 40% off!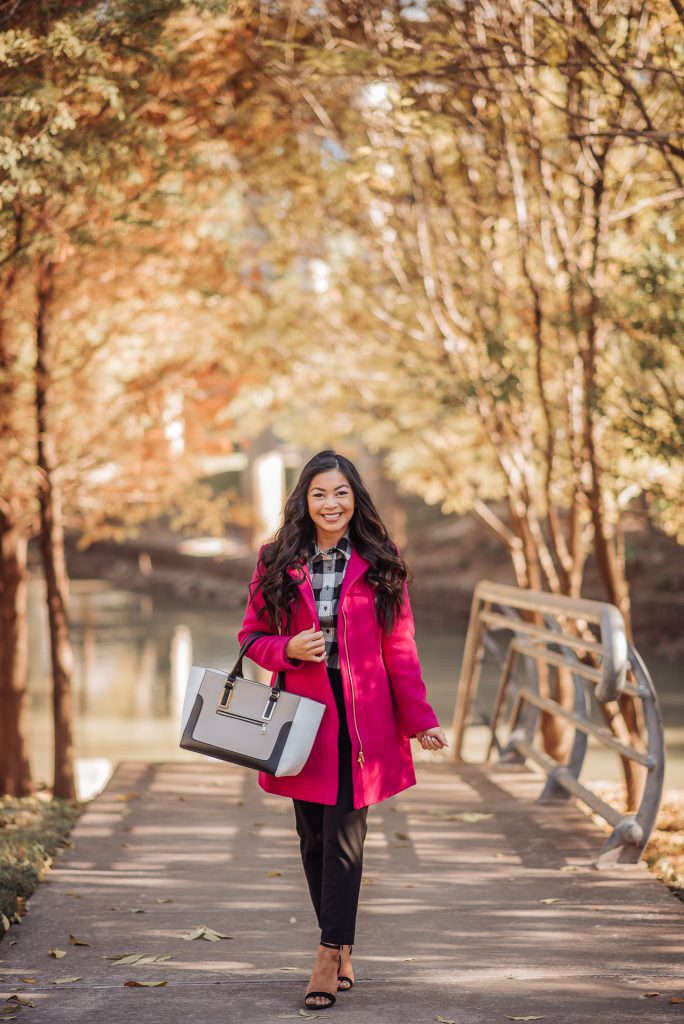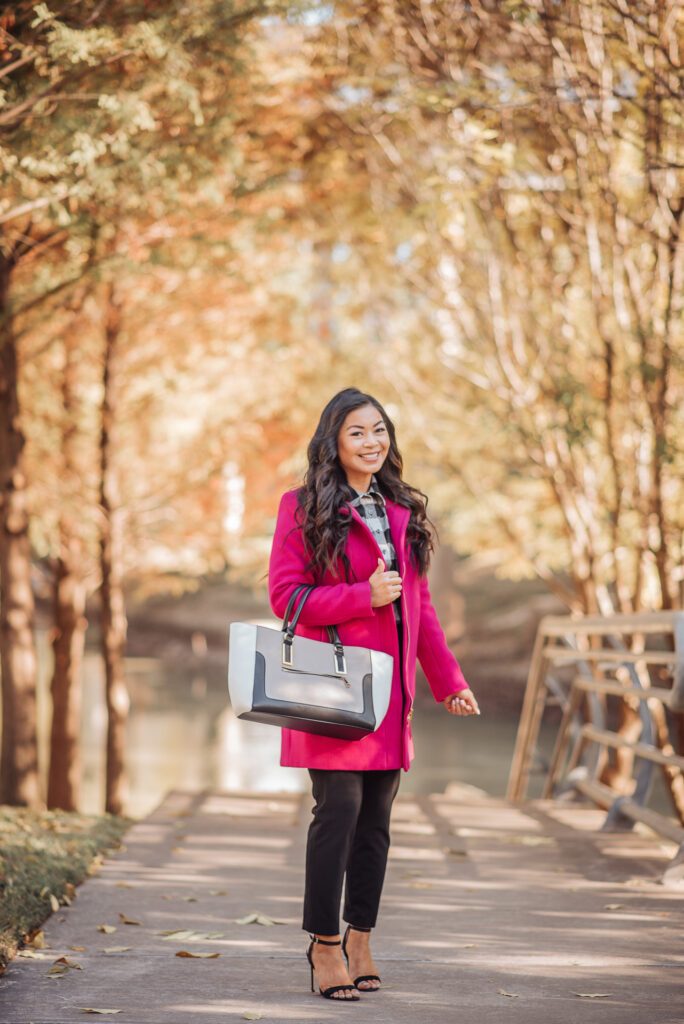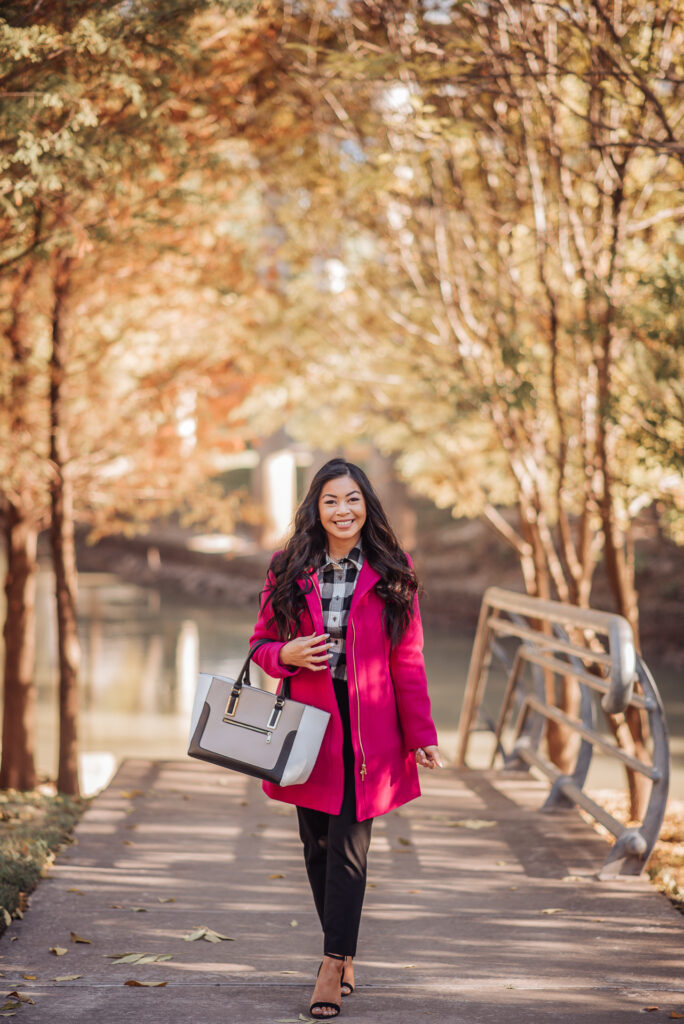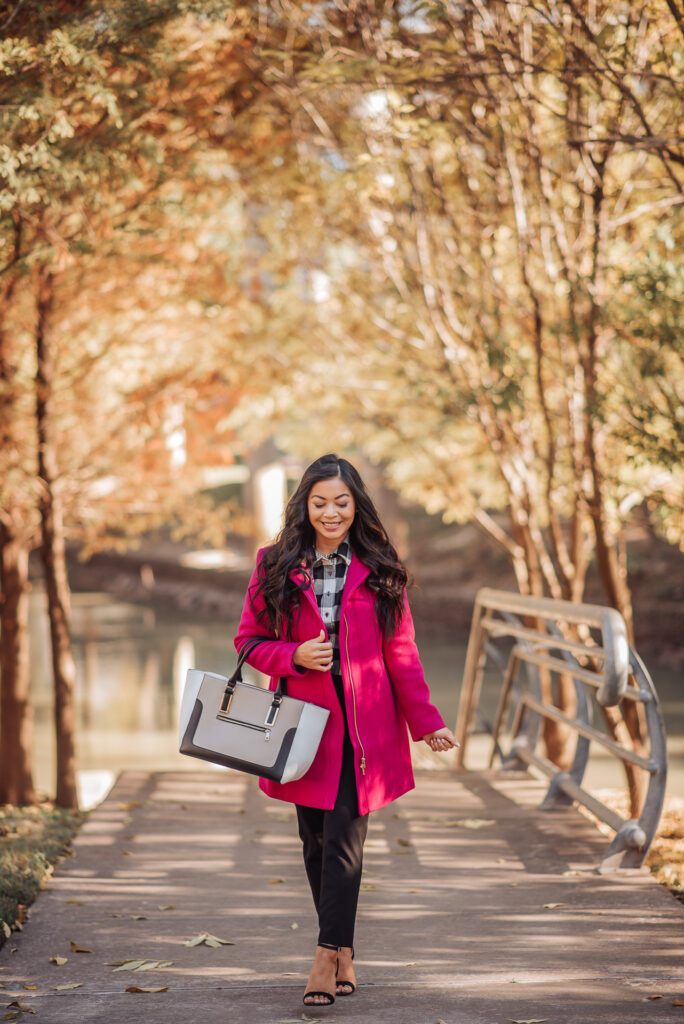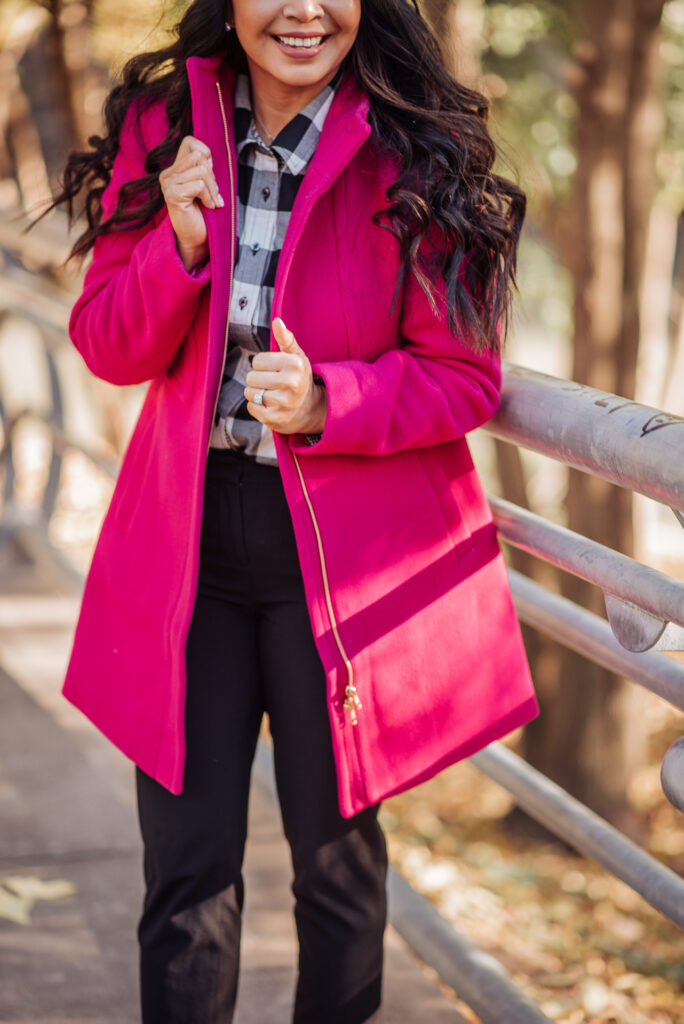 Outfit Details: Coat: Talbots | Plaid Button Up: Talbots | Pants: Nordstrom | Heels: DSW | Handbag: Target
Surprisingly Houston has already had some really cold days and typically that wouldn't be my preference but with coats like these you kind of hope for cooler weather! This wool stadium coat is the perfect, vibrant shade of pink and so cozy! I love wearing it on the weekend with jeans and then straight into the work week like I did in the photos above. Elle Woods would be proud. 🙂 Today you can snag it for $120 off!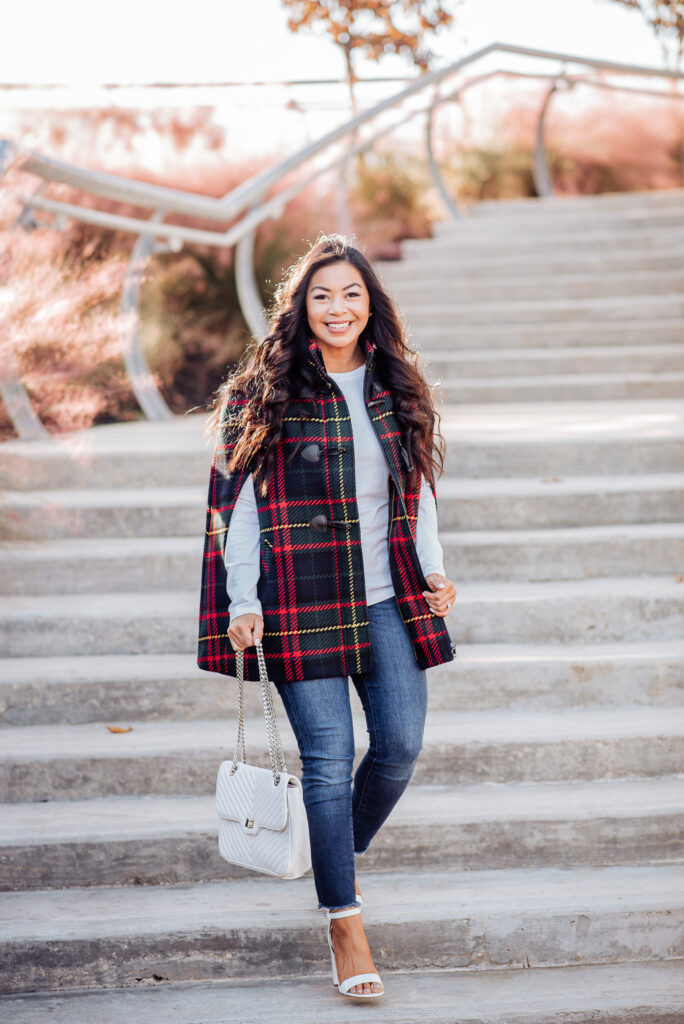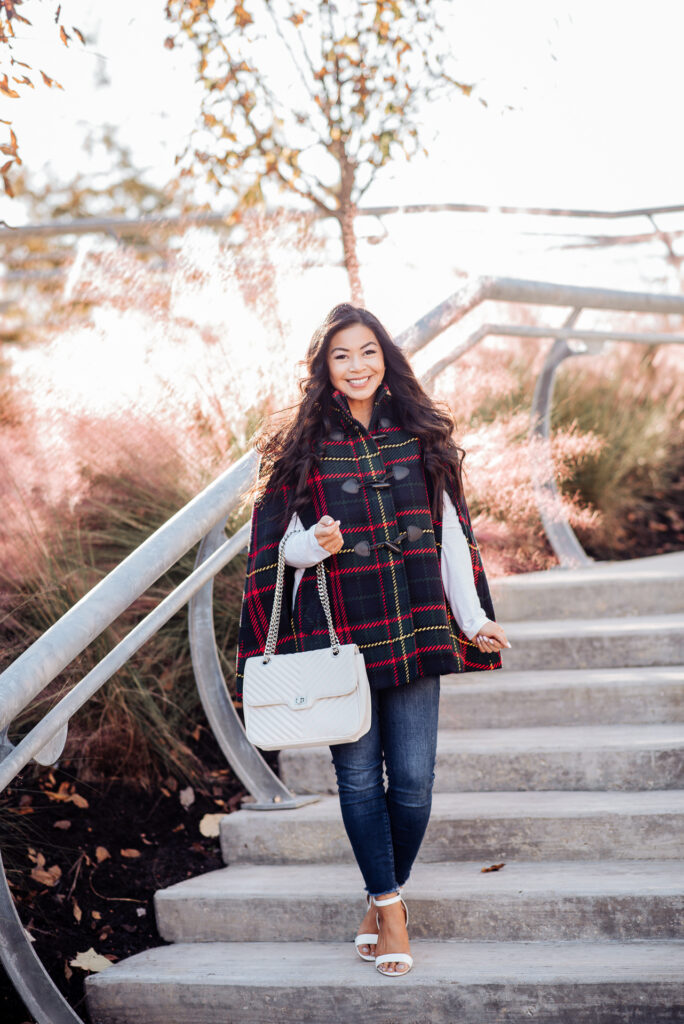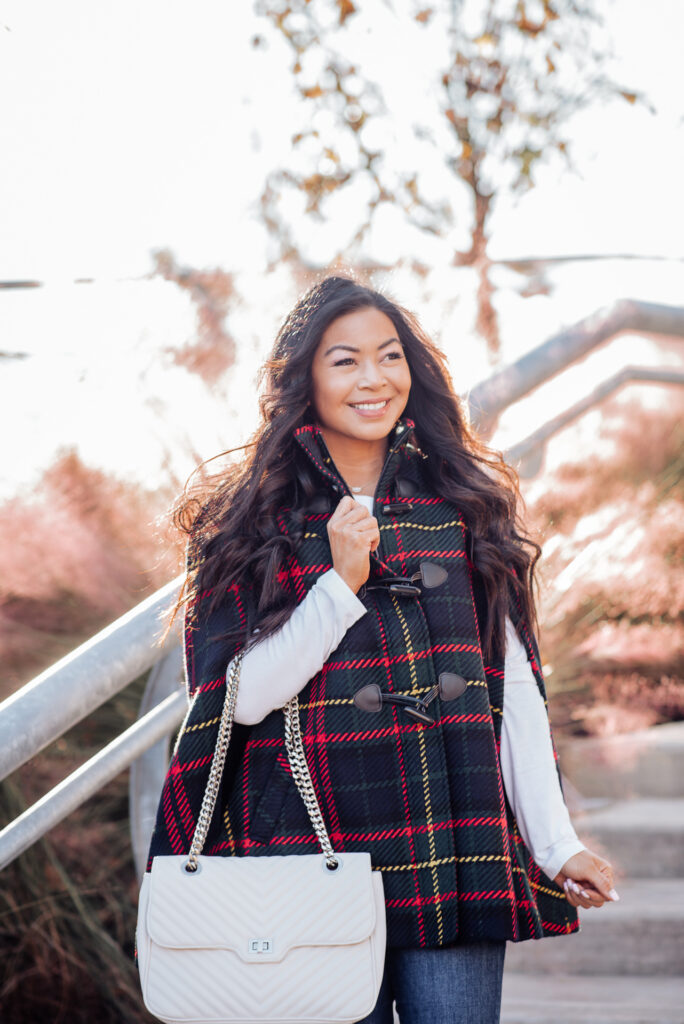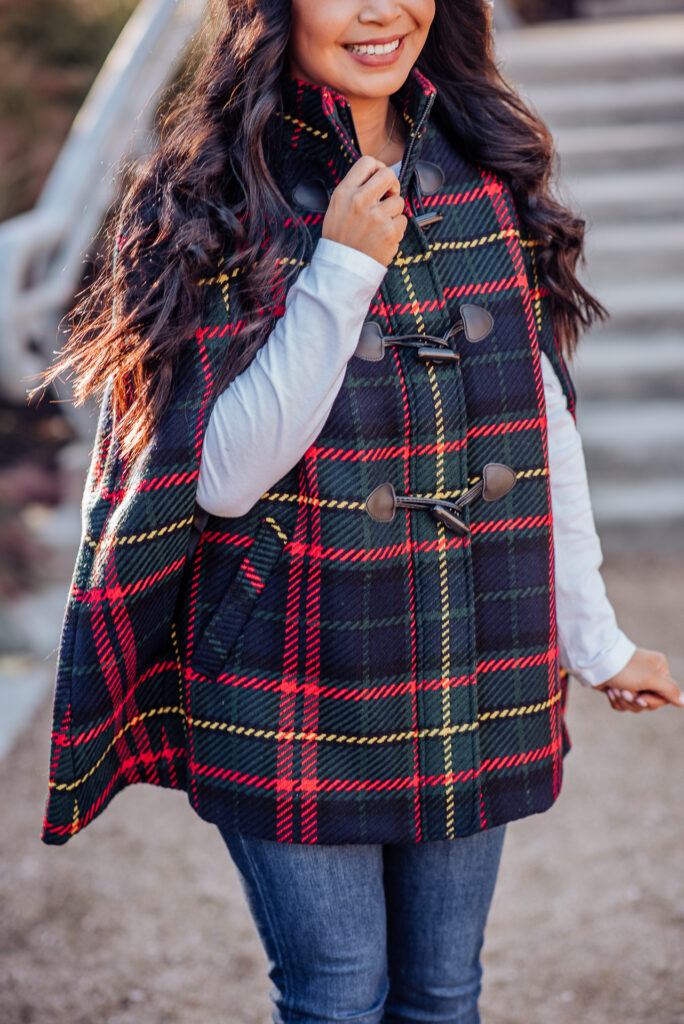 Outfit Details: Coat: Talbots | Denim: Nordstrom | Heels: DSW | Handbag: DSW
Okay now…let's talk about this tartan plaid cape coat that is giving me all the heart eyes. I mean Wonder Woman wears a cape all the time and since I cannot prance around in my one piece swimsuit all winter long this plaid cape is the perfect substitute! 🙂 This cape is $120 during the Talbots Friends and Family event going on now and it's worth every penny. The quality is so good you guys. It had actually been a while since I last shopped at Talbots and I was so impressed with all of the stylish options! There are great styles for work and the weekend. Seriously, it was hard for me to narrow down what I wanted! I am wearing a size 4 in the pink stadium coat and a small in the cape!
The Talbots Friends & Family Winter 2018 Event allows you to enjoy 40% off of your ENTIRE purchase from December 10th -December 17th. Grab your 40% off discount code here!
xo, Roselyn
Sponsored Post: Thank you Talbots and Stylinity for partnering up with me on this post!