Happy Wednesday friends! Who else is looking forward to eating all the Thanksgiving Day food and spending some quality time with family?! I know I am! Today I am sharing our Thanksgiving Day plans along with a $800 Sephora giveaway!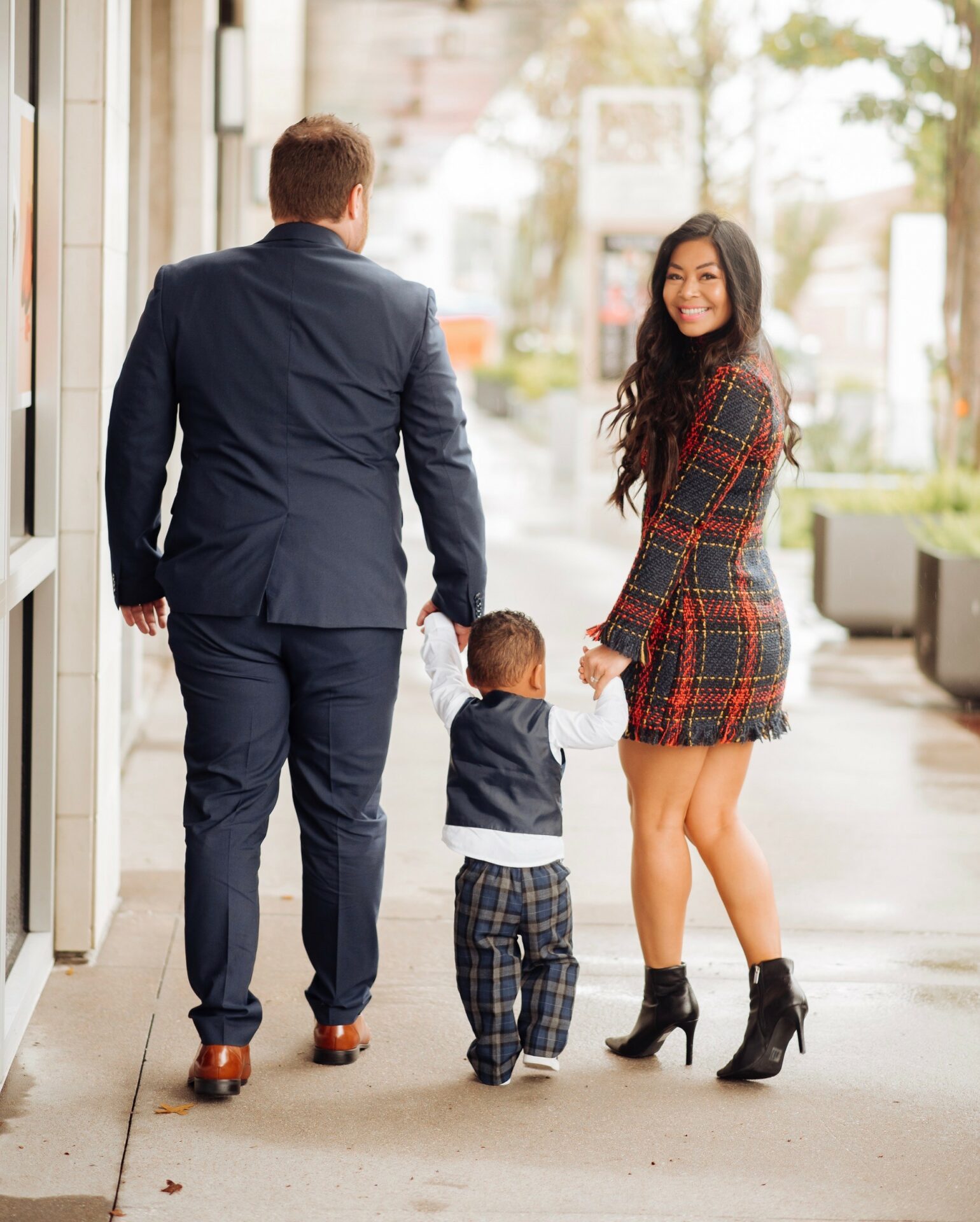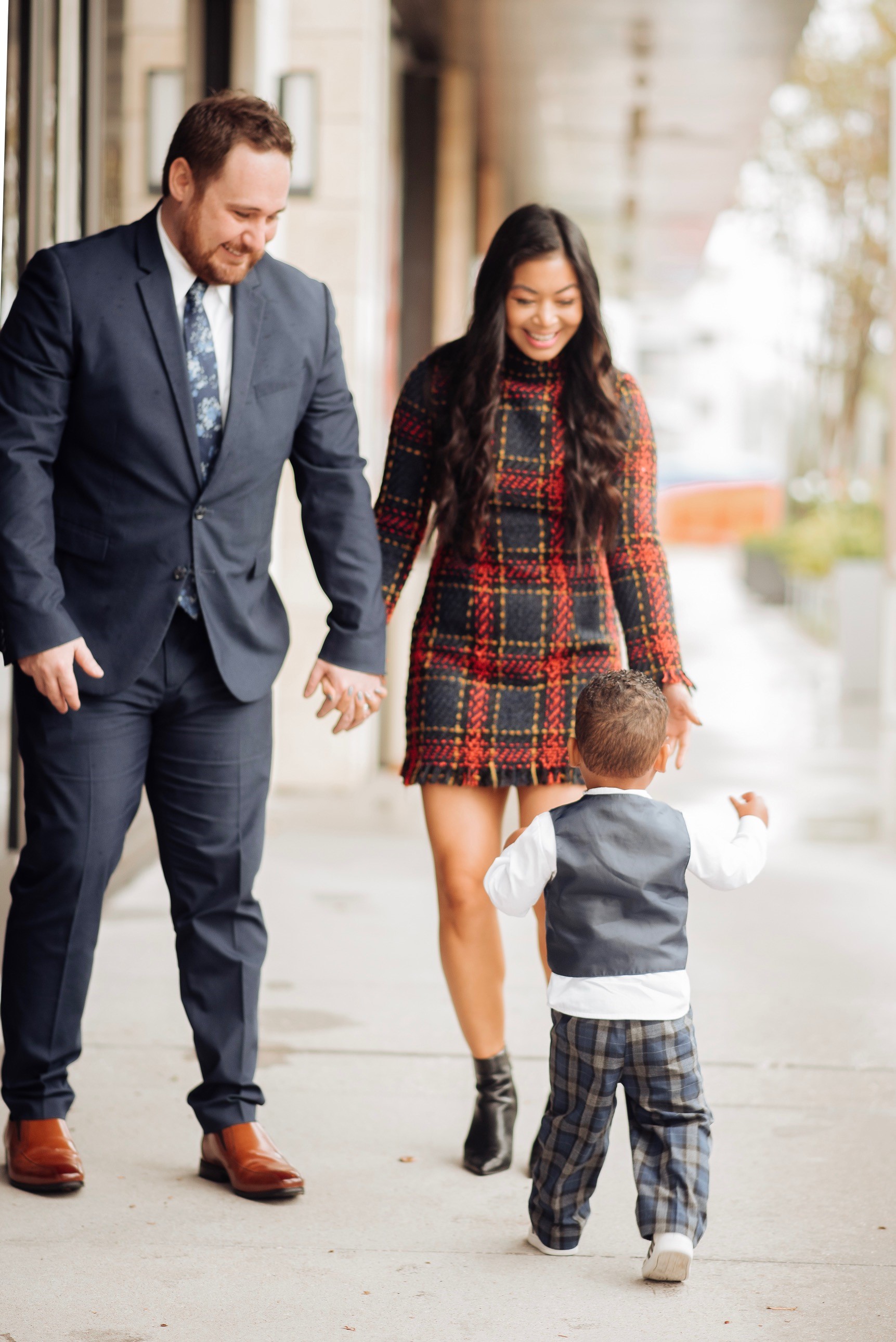 This adorable dress is currently the number one seller from the blog this month! So many of you all ordered it and I cannot wait to see you style it! If you ordered it for yourself, please send some pics my way! I'd love to share! If you haven't snagged one yet I recommend sizing up if you are between sizes! This dress is an Amazon find but currently not available on Prime yet. I am keeping my eye out for you guys though and will let you know as soon as it is! Currently it takes about 2 weeks to receive but so worth the wait!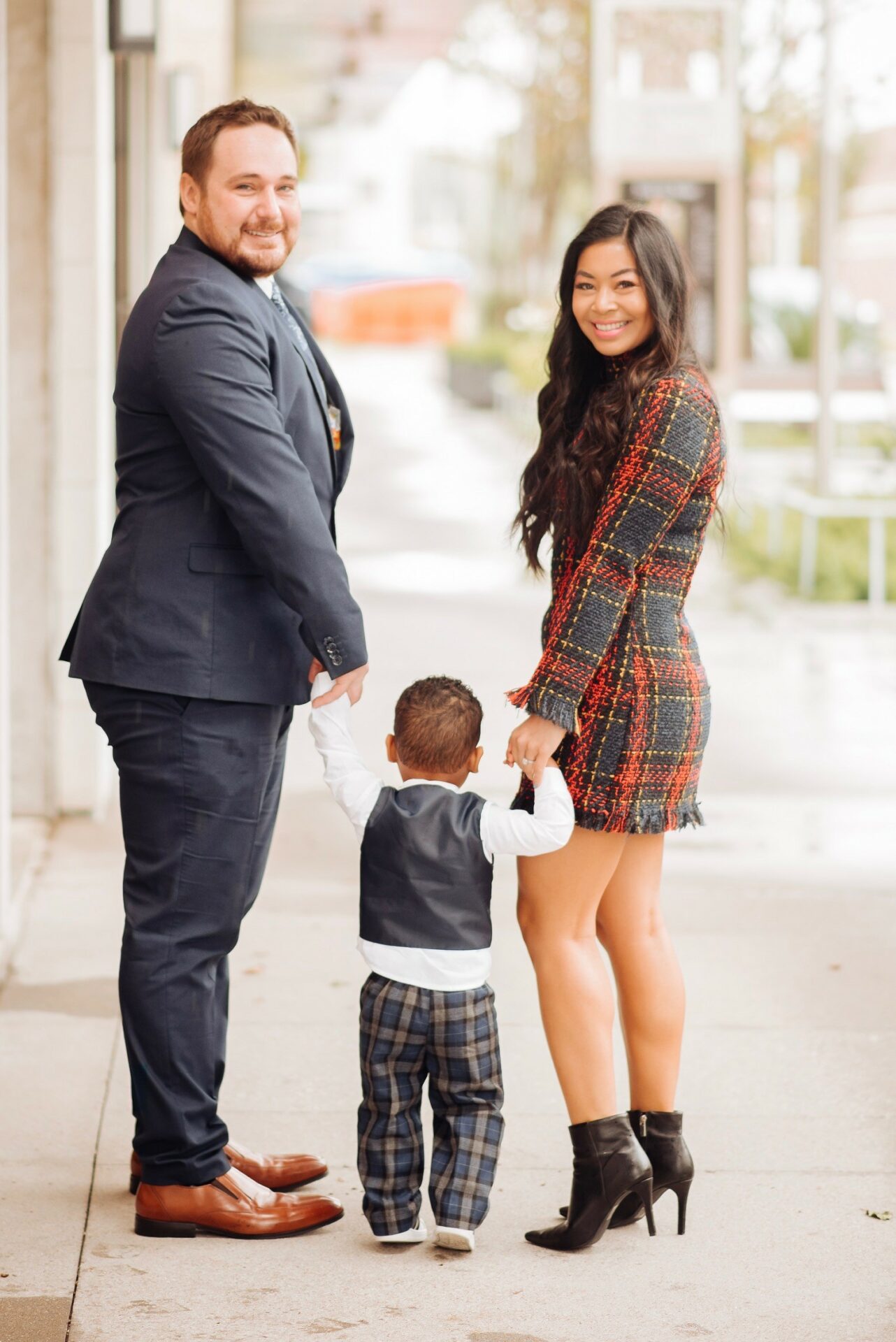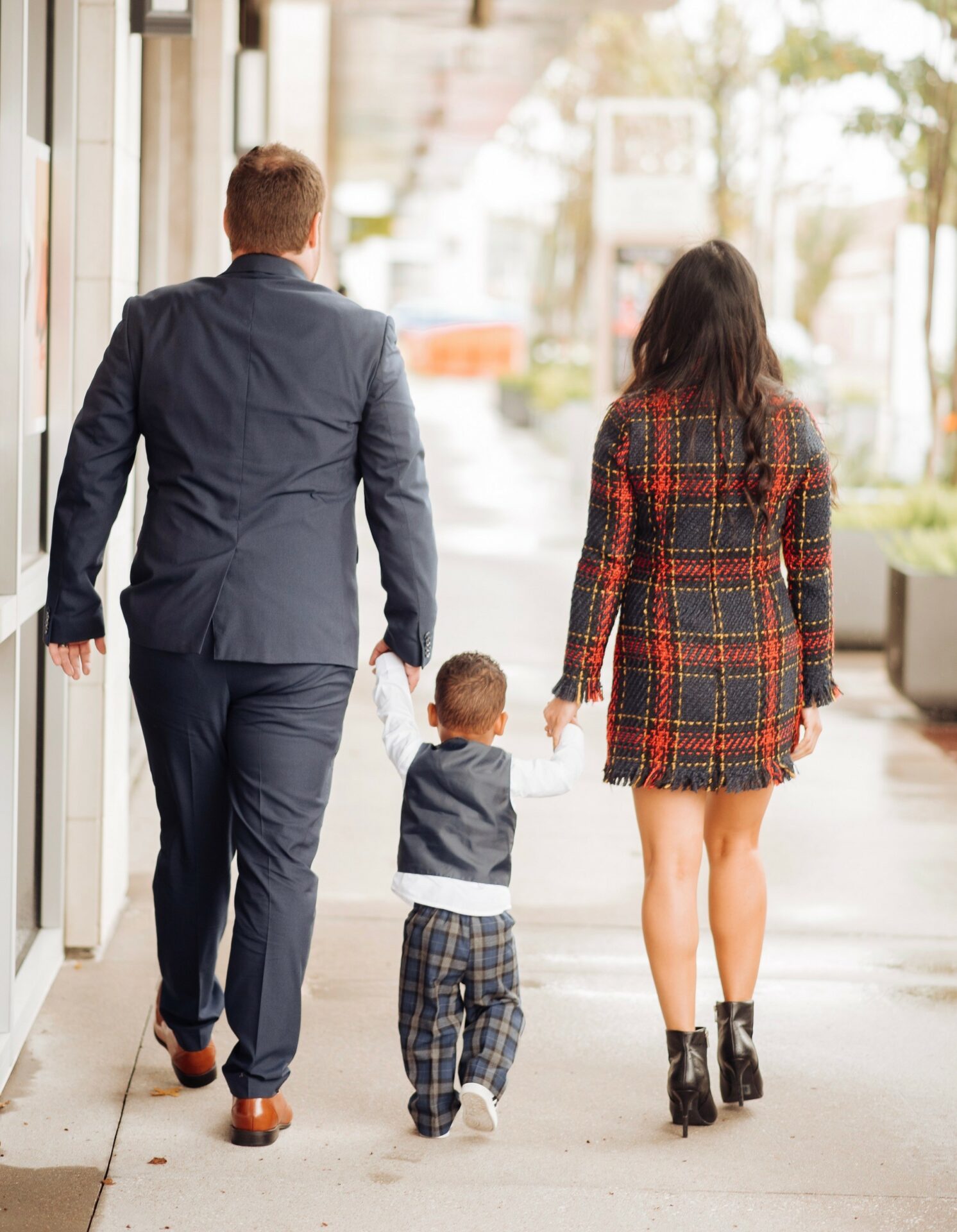 Outfit Details: Dress: Amazon | Booties: DSW (similar booties here and here)
Brandon's Outfit : Button Up: Express | Suit Jacket: Express | Pants: Express | Tie: Express|Shoes: DSW 
Baby Weaver's Outfits: 4 Piece Outfit (you can find it online at Macy's and Amazon) | Shoes: DSW
What are you all doing for Thanksgiving?! Since this is Brandon's favorite holiday I basically follow his lead on this one! He loves all the Thanksgiving dishes and he loves to celebrate as early as possible. LOL. We typically host at our house but this year we are going to Brandon's aunts house. But don't get it twisted and think I'm off the hook when it comes to cooking! Like I said Brandon LOVES Thanksgiving so I am still cooking a full on Thanksgiving meal for us. Yes, our big family of 3 ha! I am making turkey, stuffing, mashed potatoes, broccoli & cheese casserole, green bean casserole, etc. You name it, the boy wants it LOL.
I am also taking baby Weaver to run the Houston Turkey Trot Thanksgiving morning. It has become a tradition for me to run it every Thanksgiving morning for the past few years and last year I missed it because we just got our sweet boy and I didn't want to take him out in the cold. The past year I've realized no weather is bringing that boy down lol plus it's supposed to be sunny and 60 tomorrow morning so we will be just fine. I usually run the 10k but since this is my first trot with a stroller we have signed up for the 5k. 🙂
Ahhh, so excited for all the fun tomorrow but should get to cooking now LOL. Wishing you all an amazing Thanksgiving with all of your loved ones!
I AM SO THANKFUL FOR ALL OF YOU!!!
Don't forget to enter to win a $800 Sephora gift card below!
xo, Roselyn
To make your holiday shopping a little bit easier, I've teamed up with a group of bloggers to give you
a chance to win an $800 Sephora Gift Card!
To enter: complete the steps in the rafflecopter below. The more steps you complete,
the more entries you receive, and the better your chance at winning!
This giveaway runs until Tuesday, December 4th at 12am PST
Winner will be announced here. Good Luck!
*this giveaway is in no way sponsored by Nordstrom.