I totally dropped the ball on sharing the daily gift ideas for Brandon this year but September ended up being so much busier than expected! So today I am rounding up a fun gift idea that I wasn't able to share fully on Instagram stories. This gift idea is "senses themed" so I did gifts around sight, smell, sound, taste and touch. You get the picture 🙂 These gifts were ones that he mainly opened when I was out of town for work last week. That way it was easy to be like "babe open your touch gift today" rather than having to explain to a man which gift bag to open LOL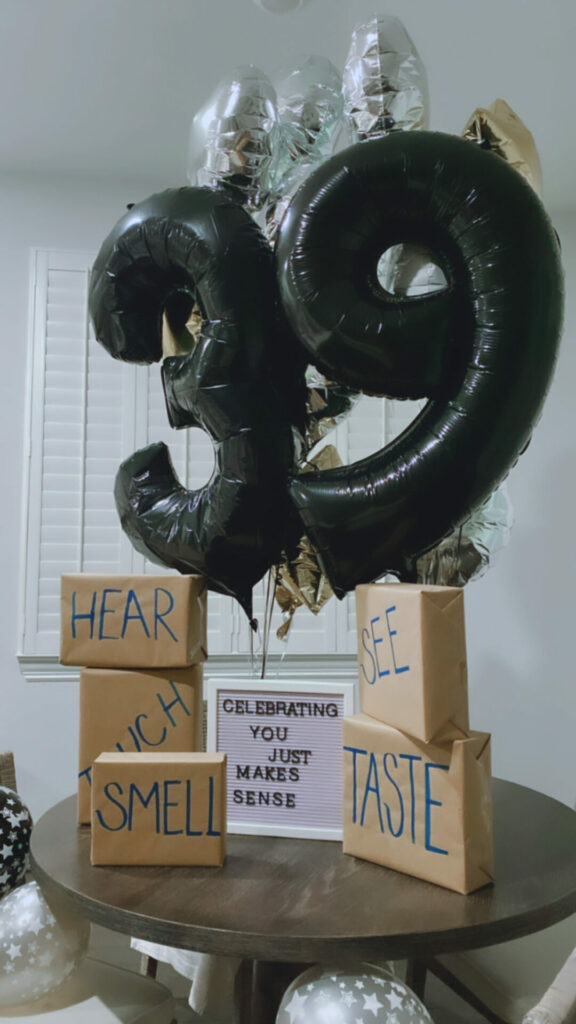 Five Senses Gift Ideas For Him
HEAR- Took him to a concert to see Iggy Azalea and Pitbull perform. SO freaking fun btw!
SEE- Made him a small photo book of cute photos of just him and the kids.
TOUCH- There are so many different things you can gift for this category but I always love to treat him to a football game as part of his birthday gift so for this one I ended up putting 2 envelopes in the box with the words TOUCH and DOWN. One envelope had tickets for a University of Houston football game and the other to a Houston Texans game.
TASTE- His favorite cheesecake and something else that I won't mention here because my Mom reads and shares all my blog posts lol.
SMELL- New Burberry cologne and deodorant.
I'm including some other gift ideas below and also I found these fun birthday cards on Etsy this year and they were both a hit so gonna link them here.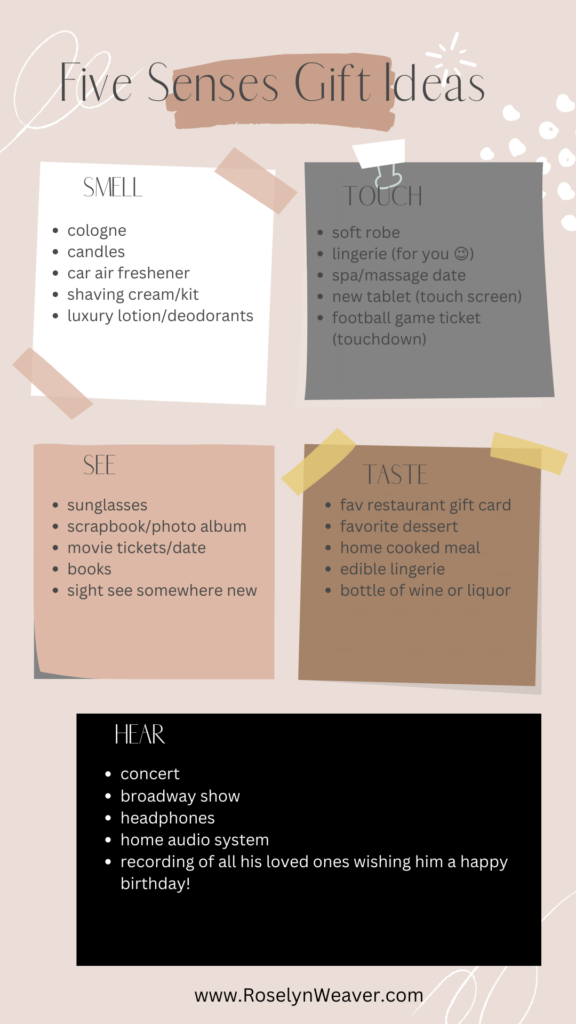 xx, Roselyn