Are you a matchy matchy kind of gal or would you rather mix things up? Both for me depending on the day 🙂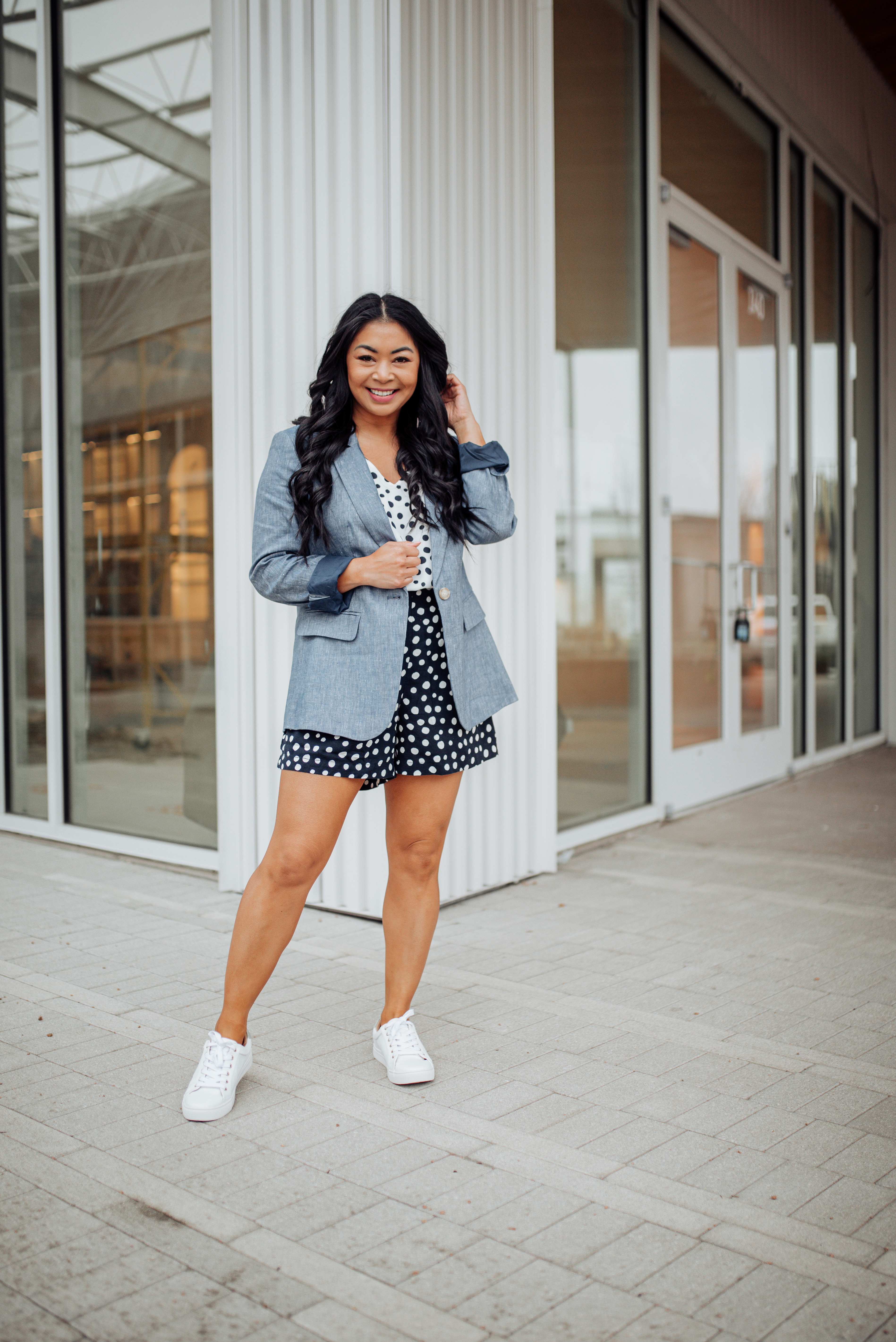 I came across this super cute zoo dot print at Loft a few weeks ago and I couldn't decide between the navy or white so I grabbed a little bit of both!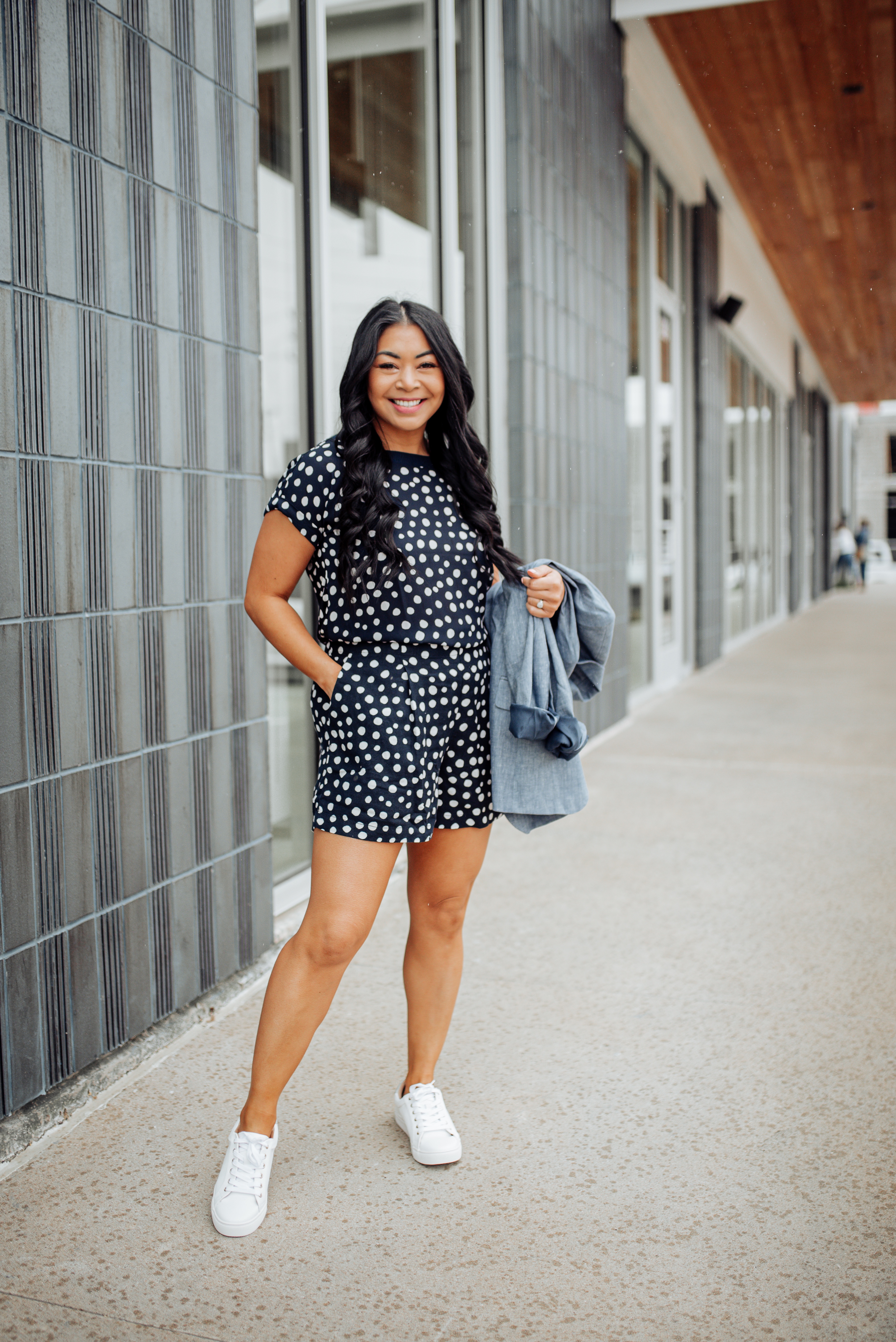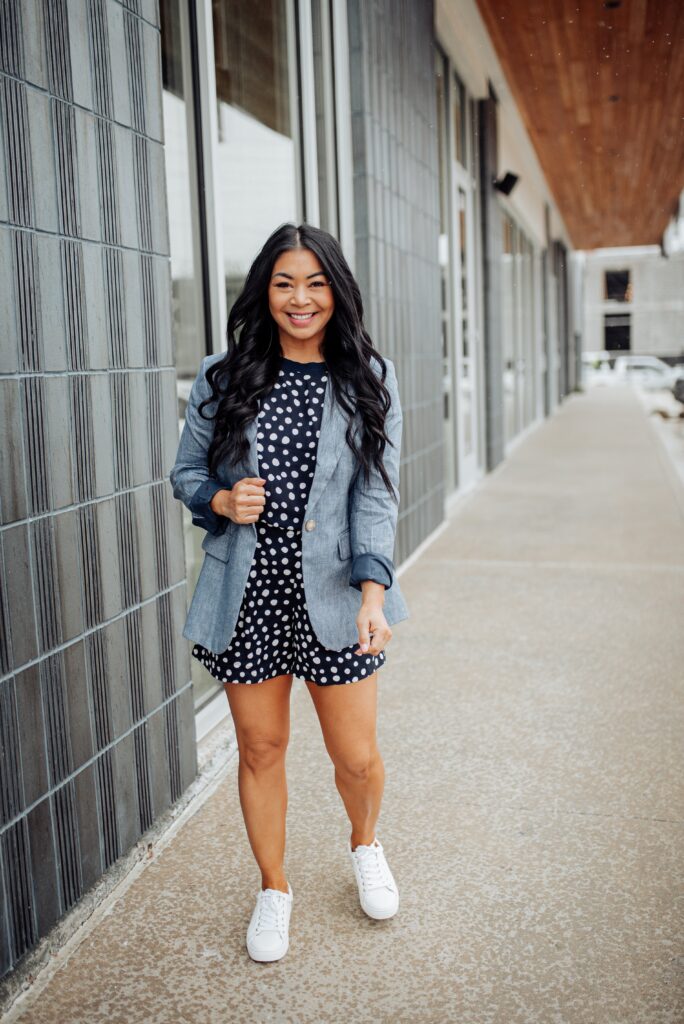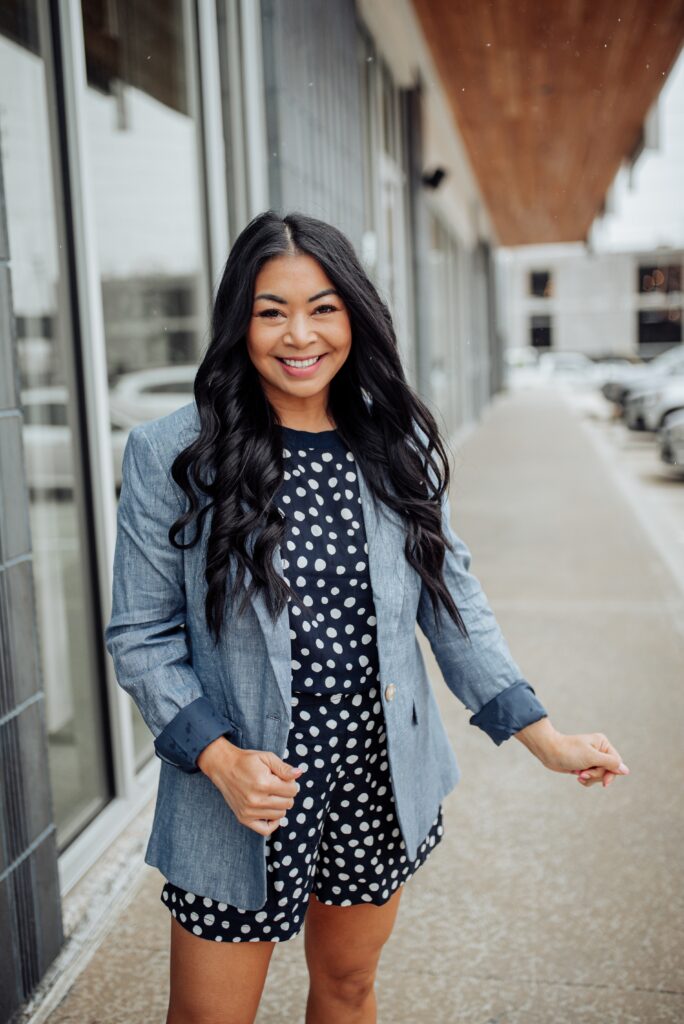 This chambray blazer is also from Loft and I love how it pairs with these looks!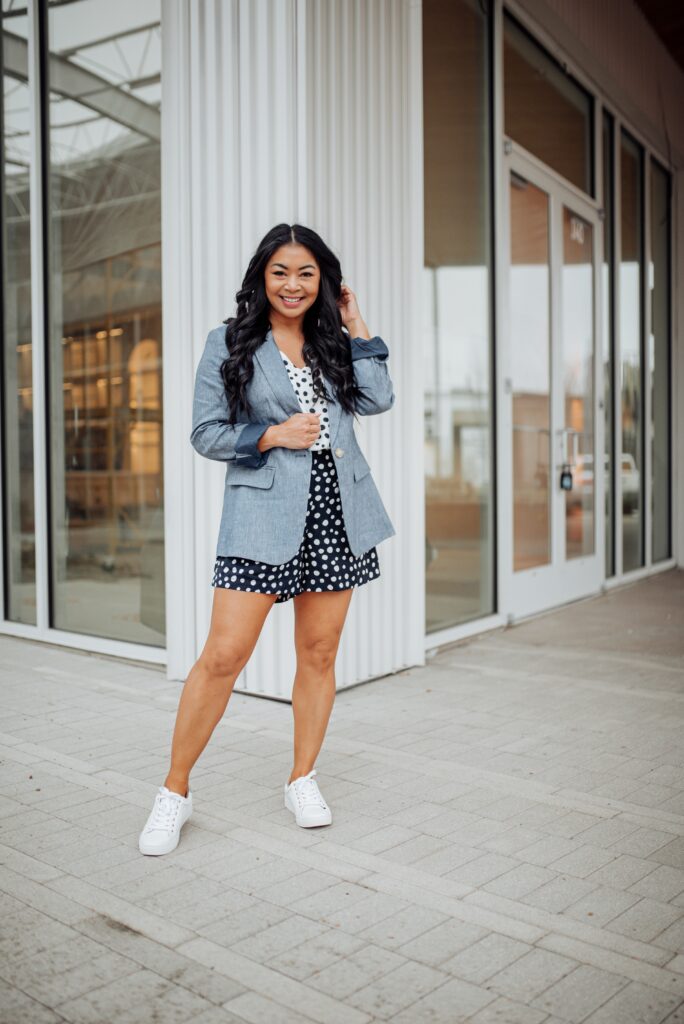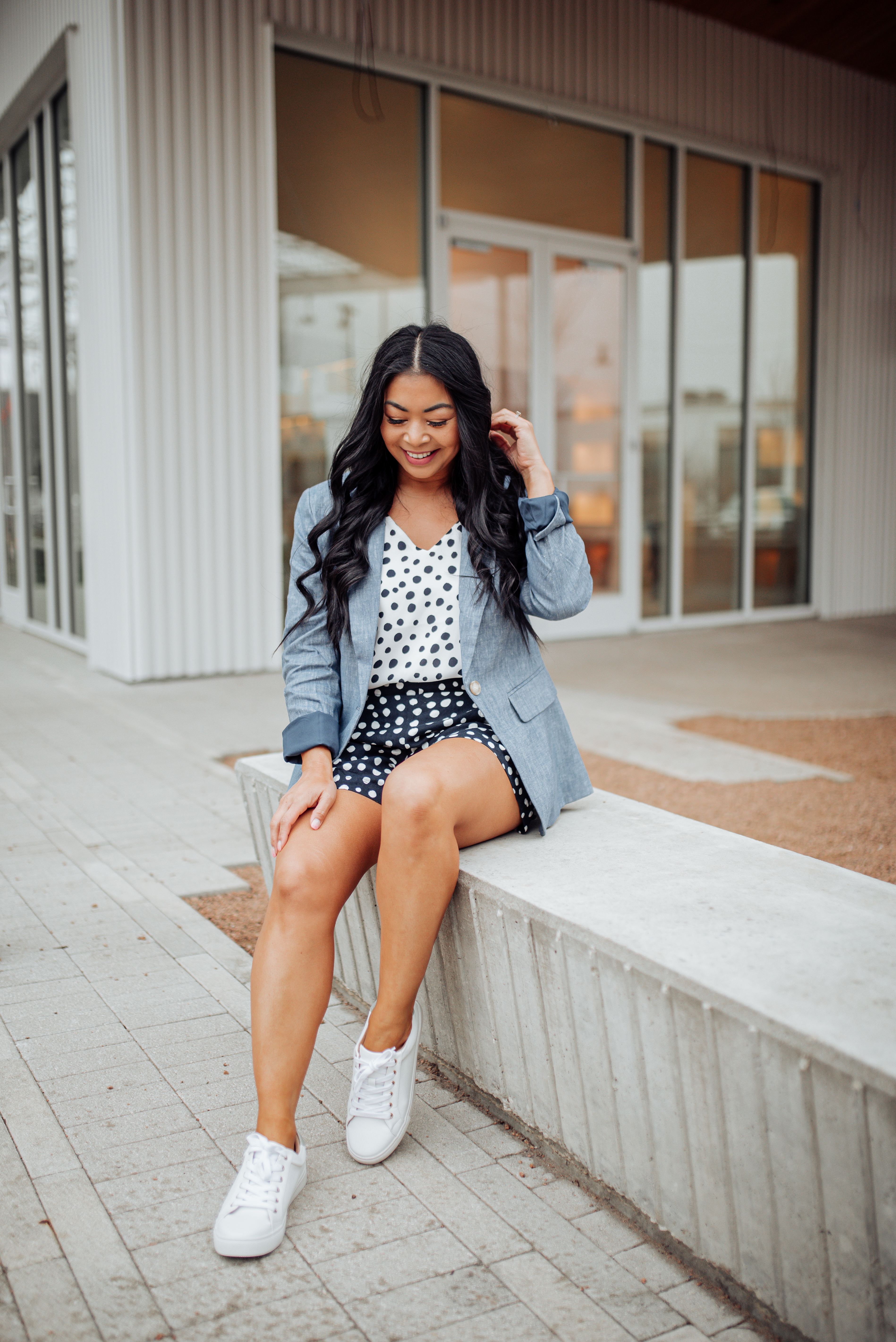 Both of these looks are perfect for Spring and Summer! The chambray blazer keeps things casual but classy at the same time! I am wearing a small in the shorts, tops and blazer for reference. The white sneakers are sold out but I just saw they added a navy color!
Shop these looks:

xo, Roselyn