We had such a fun girls weekend in Fort Worth and I'll be sharing a full rundown on everything we did later this week as well as the hotel we stayed at but first…cute outfits!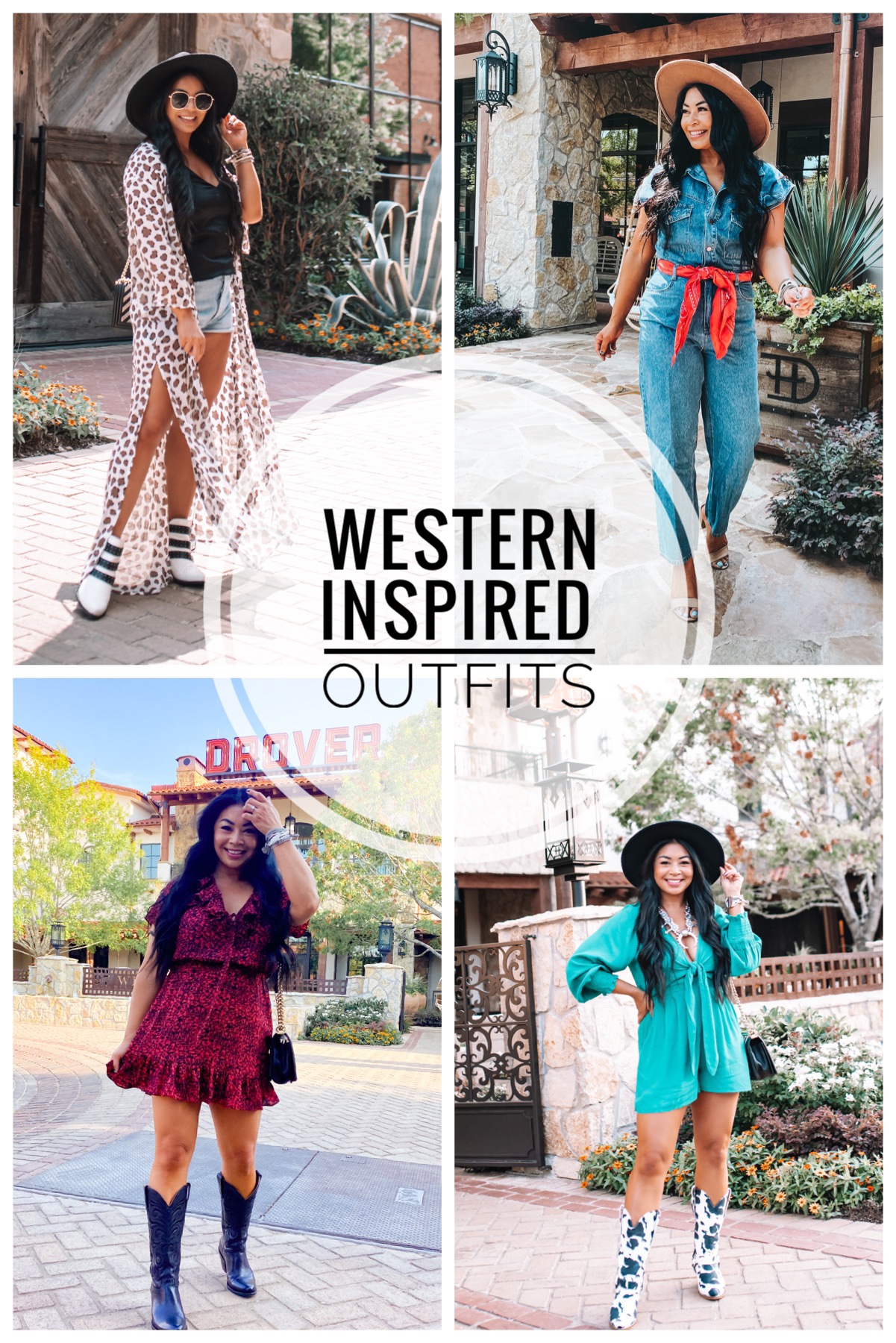 Ya'll I finally purchased my very first pair of cowboy boots and they are legit! I'm officially a Texan now! 🙂 I received a lot of questions on outfits I wore the past few days so I wanted to round them up here! If they are sold out, I am linking similar options!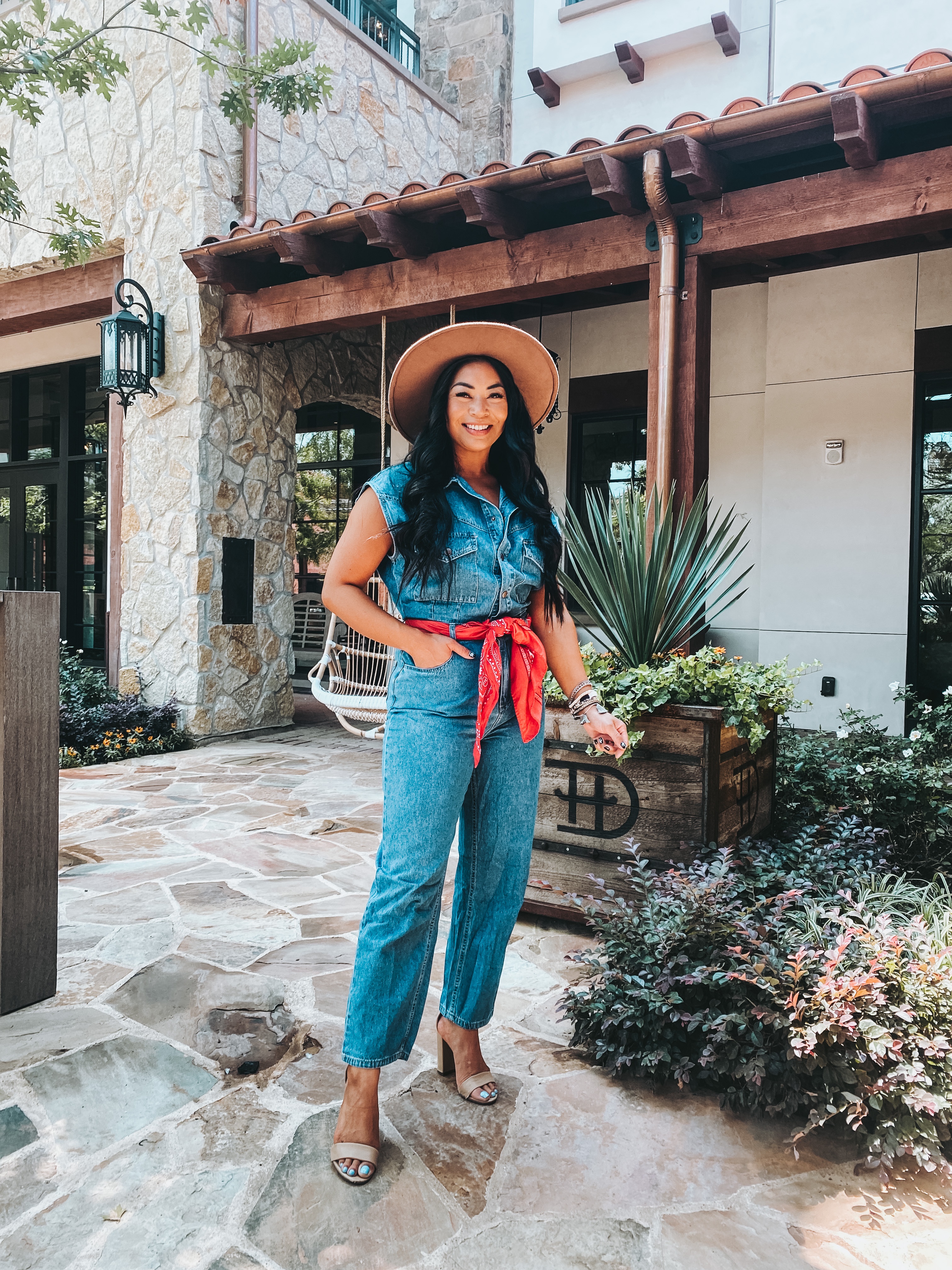 This denim jumpsuit is from Vici but also linking more options below. My "belt" is two bandanas tied together.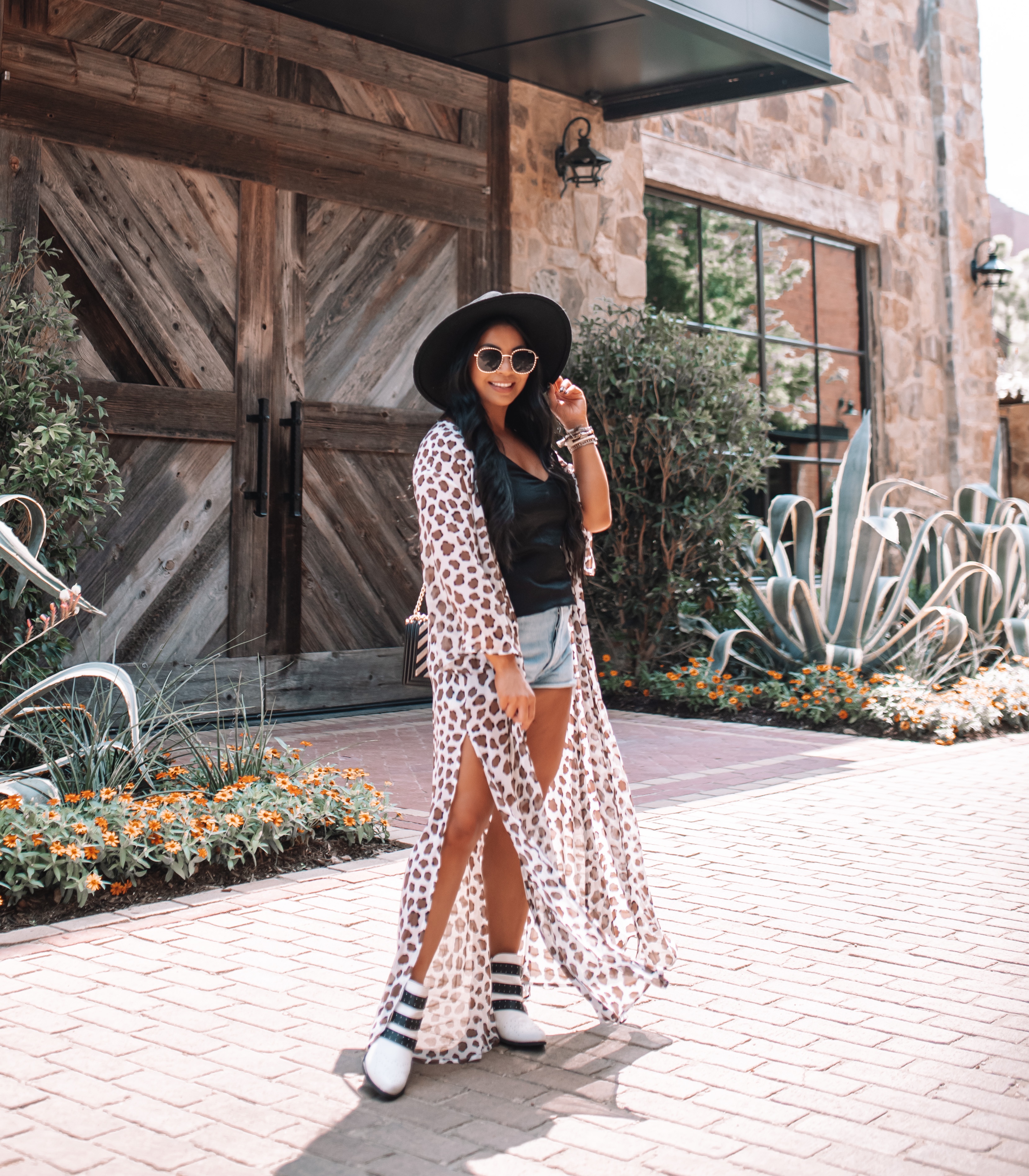 I've had these booties for 2 years now and can't find exact matches but linking similar options below.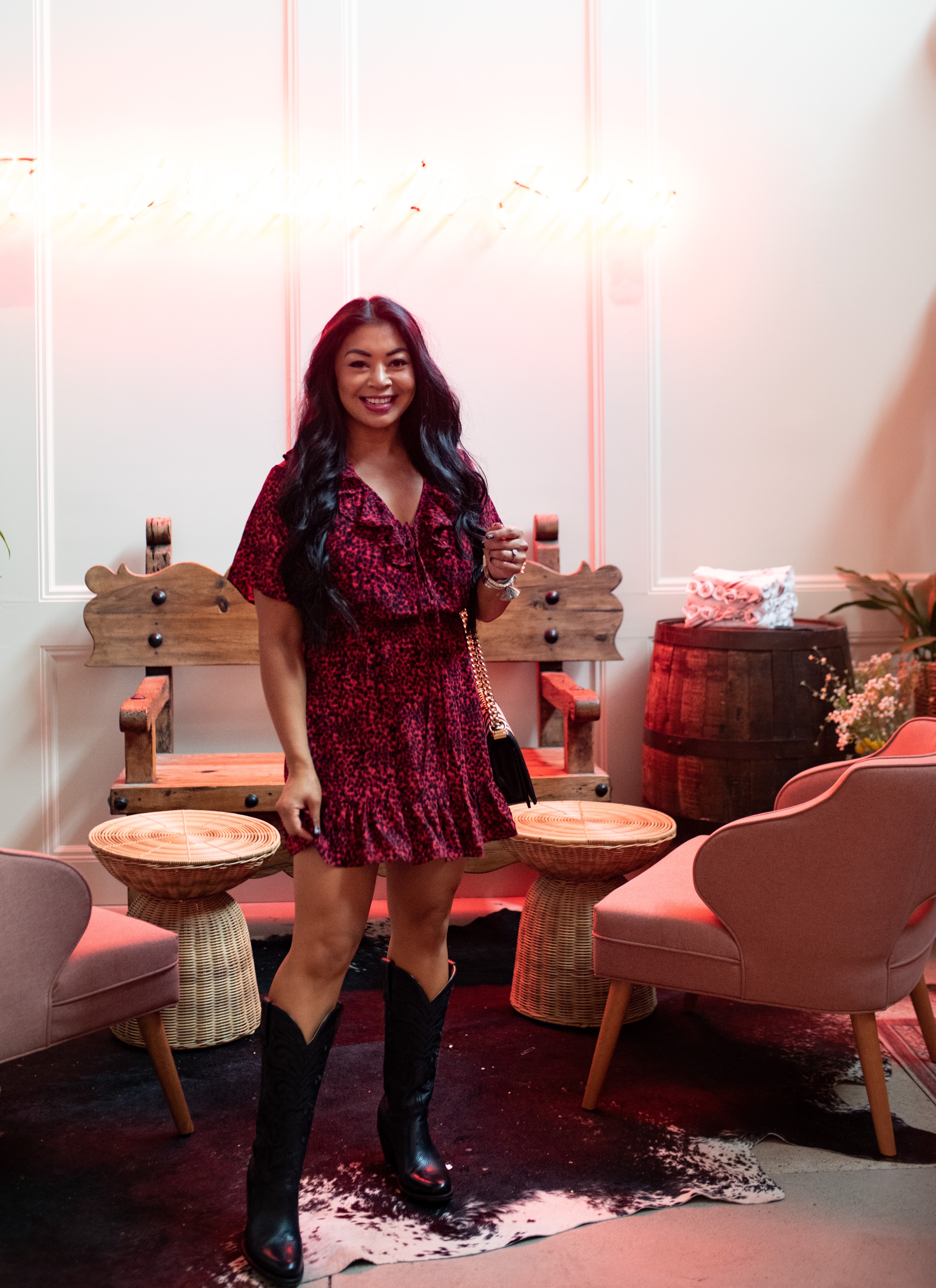 Here are my new boots that I cannot wait to style so many ways! Honestly, I'm not sure why this is the best pic I have of them this weekend LOL!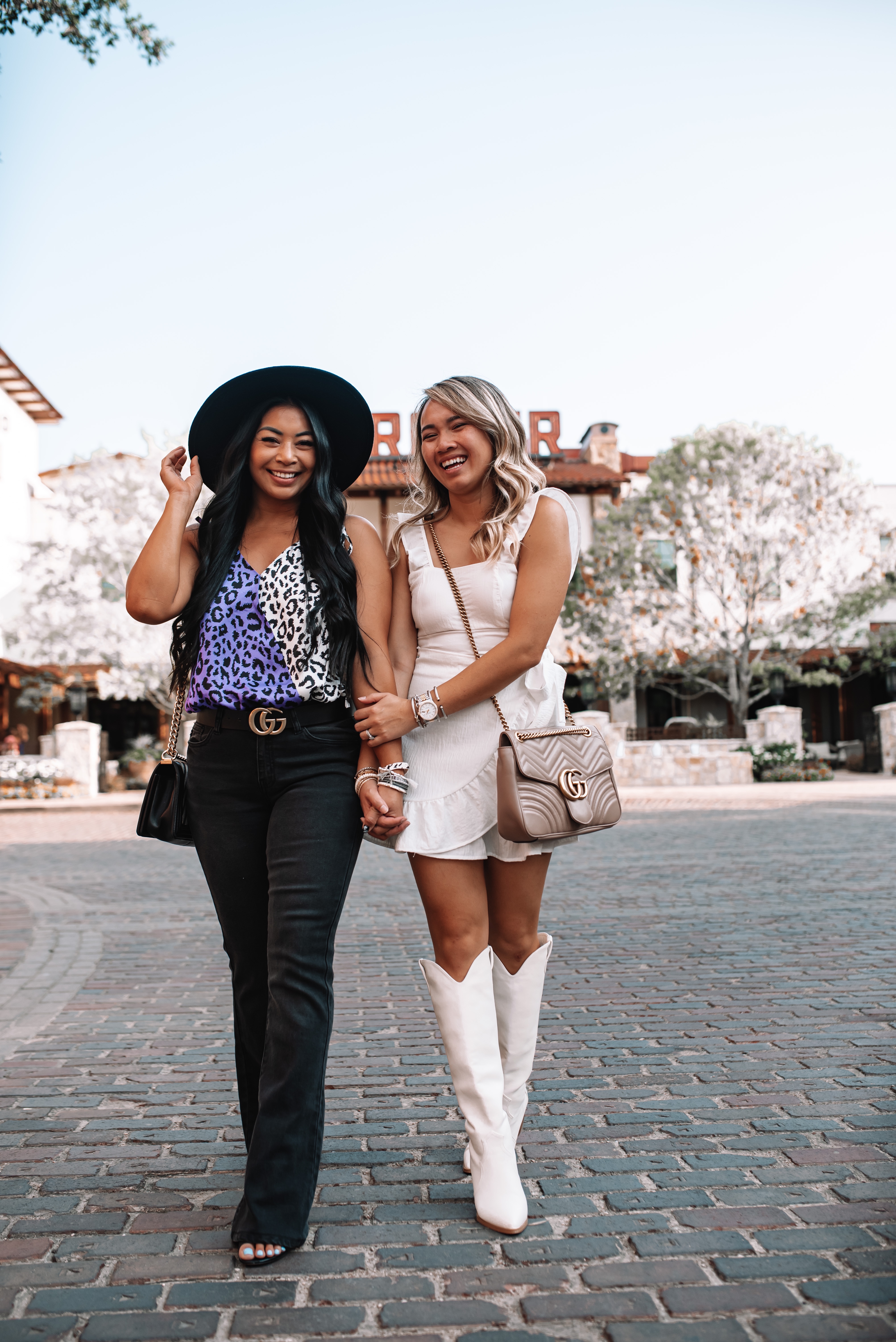 Annie's outfit is sold out in white but linking up the blue!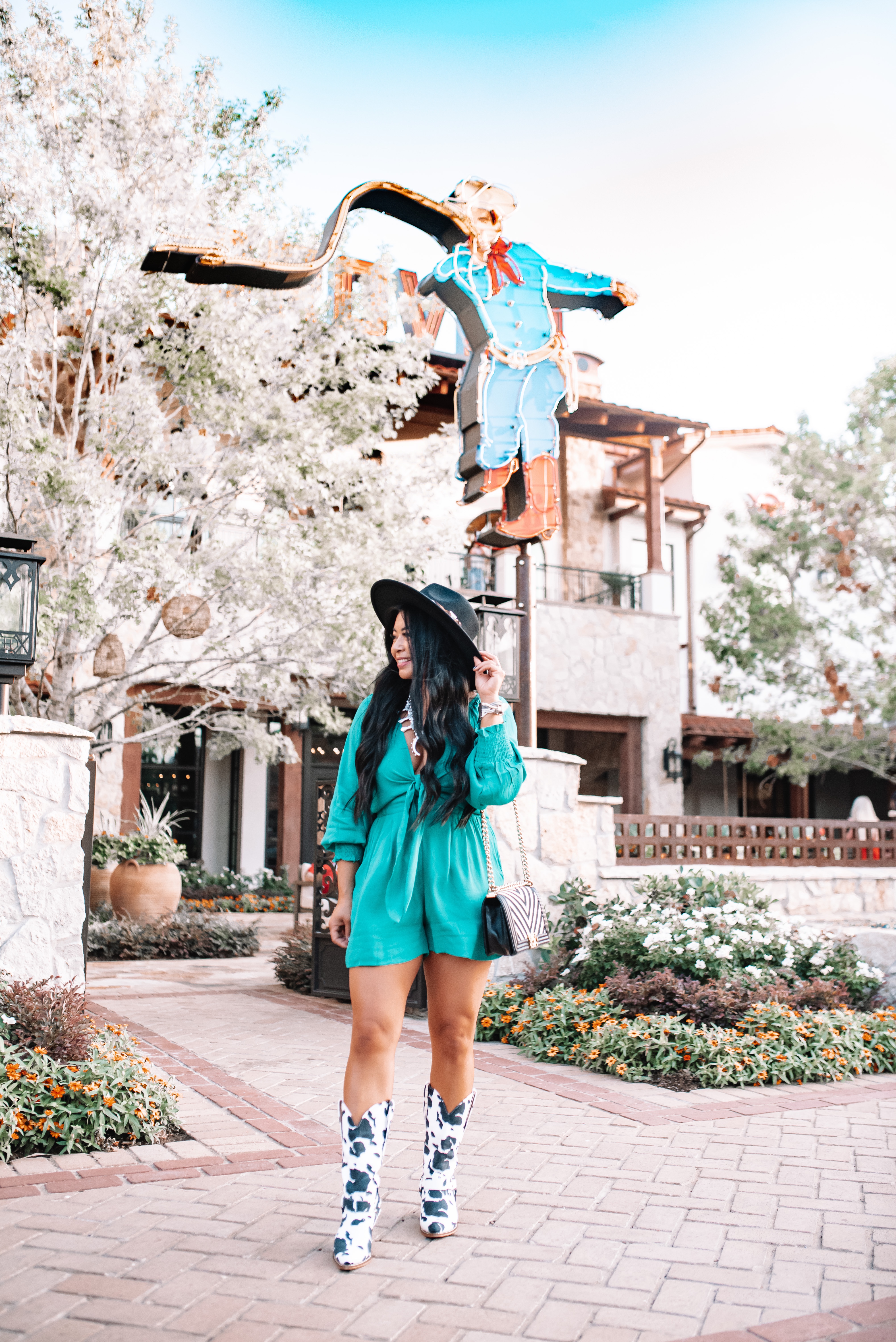 This was everyone's favorite look from the weekend and probably mine too! This exact romper is from Vici and I am linking other options below.