A few weeks ago Cindy and I had a little girls day and visited MYX Blend Bar in Rice Village. If you aren't familiar with MYX it is a really cool spot where you can create your very own lipstick or lip gloss. You customize your own blend down to the shade, fragrance and mold! You even name it yourself! Whether it's a shade that you loved in the past and had been discontinued or maybe something you want to create from scratch, a MYXologist is there to walk you through the whole process.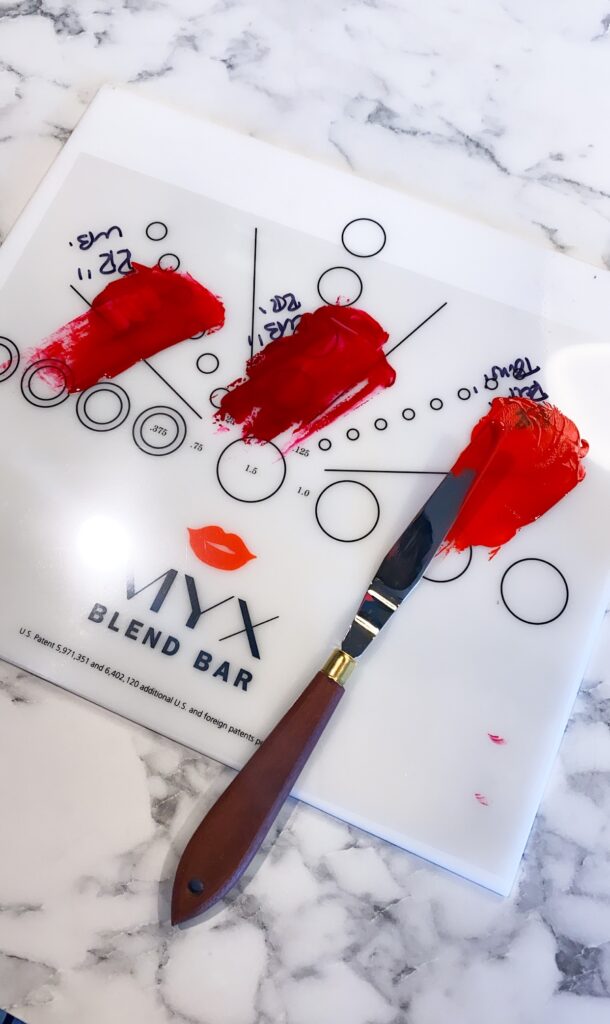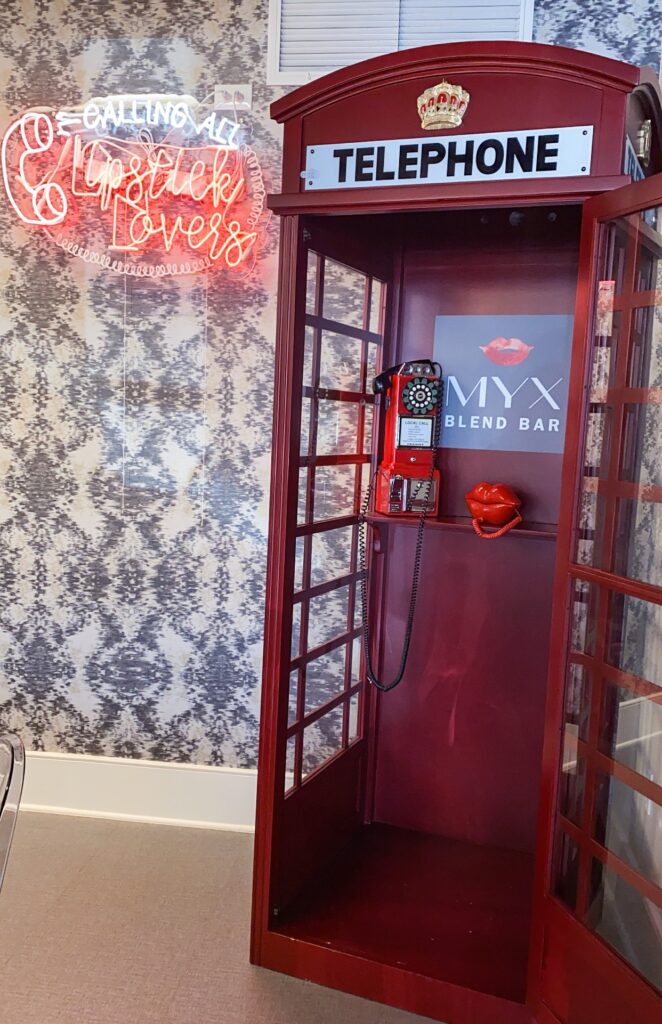 Doesn't this place sound so fun?! I can attest it definitely is! It's the perfect stop for a girls day or night out. I think it would also be a great idea for a bach party stop so your girls can create their own lipstick shade!
When Cindy and I visited a few weeks ago we already knew what we wanted. Cindy was looking for the perfect, everyday mauve-y gloss and I wanted the perfect red lip for summer. Something super hydrating between a matte and gloss and something that would stay on throughout the day 🙂 The MYXologist was like "you are the perfect candidate for MYX Blend Bar." Basically because I wanted all of the things LOL.
I love a red lip but the ones I have found and loved either dry my lips out halfway through the day and the hydrating ones are too "glossy" for my liking. Here is the shade I ended up with and I love!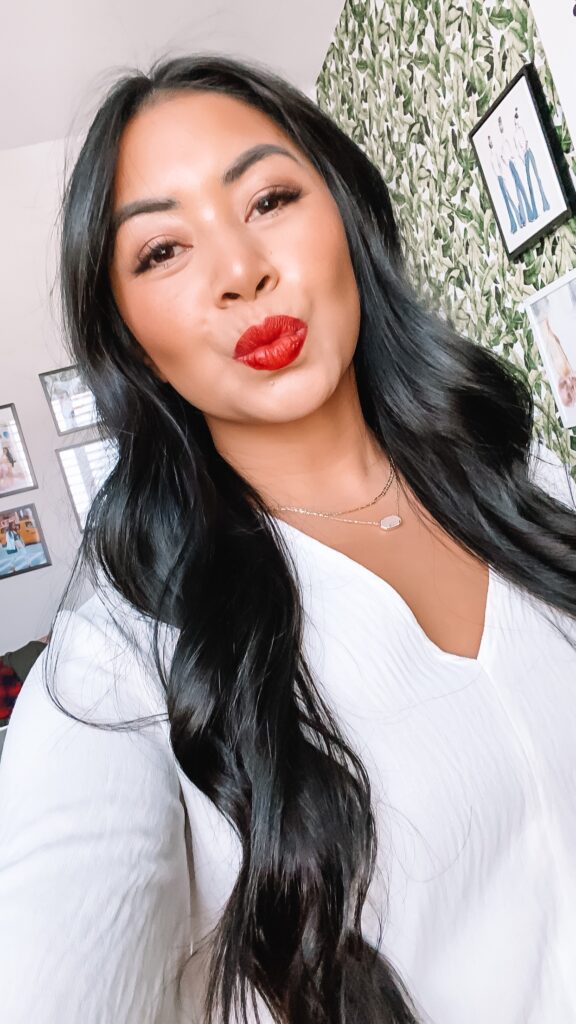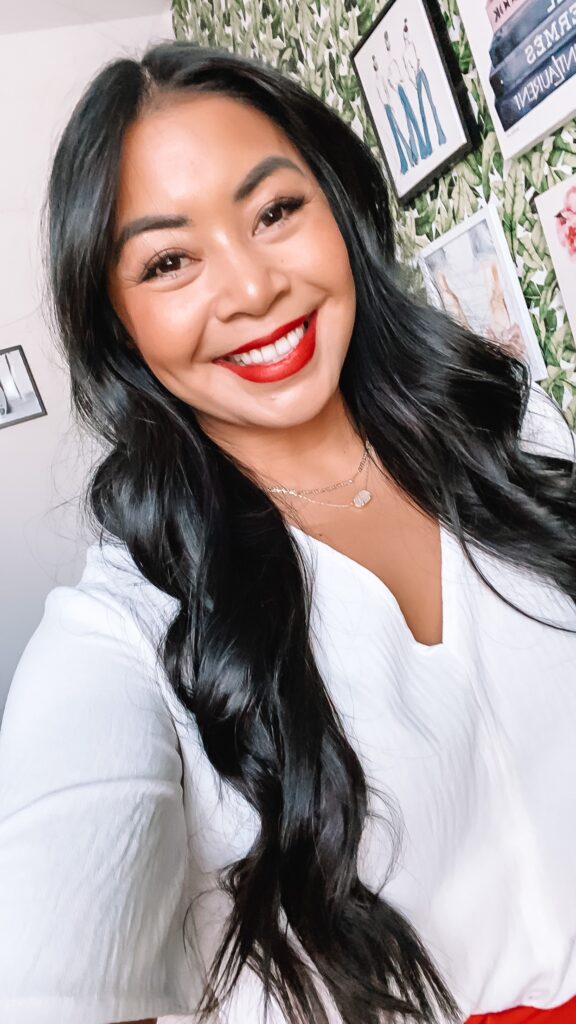 What To Expect During Your MYX Blend Bar Experience
The MYXologist will ask if you have an idea of what you want. They ask questions like what is your fav shade right now, do you like matte, glossy, do you tend to have more dry lips?, etc. From there they will create a palette of custom shades to compliment your skin tone. After they mix all of the shades together, they will ask if you want a gloss or lipstick and from whatever you choose, they will add in the formula. They will mix everything up and then you can try on the shade and see if you want to make any changes.
Once you have fallen in love with your new custom color, you choose a scent and then they make the lipstick mold for you! I believe you can choose between 2 different molds but we both chose the MYX mold because of the pointed tip that can act like a lip liner! Last step is choosing a fun lipstick shade name. I chose Roselyn Red and Cindy named hers Cinderella because she's Cindy and she's a princess, duh!
Ya'll this was such a fun experience! They also have times you can rent out the entire space for your private party and also a MYX mobile option! Check out their site here to learn more and book a reservation.
Happy MYX'ing!