It is no secret I love coordinating with my little man. I am going to try and do it as much as possible until he's old enough to tell me he doesn't want to do it anymore!
Linking our coordinating outfits that we wore to church while we were in Myrtle Beach.
A Green Moment
Ignore the fact that Landon is more into his chicken nugget than taking a picture with his mama LOL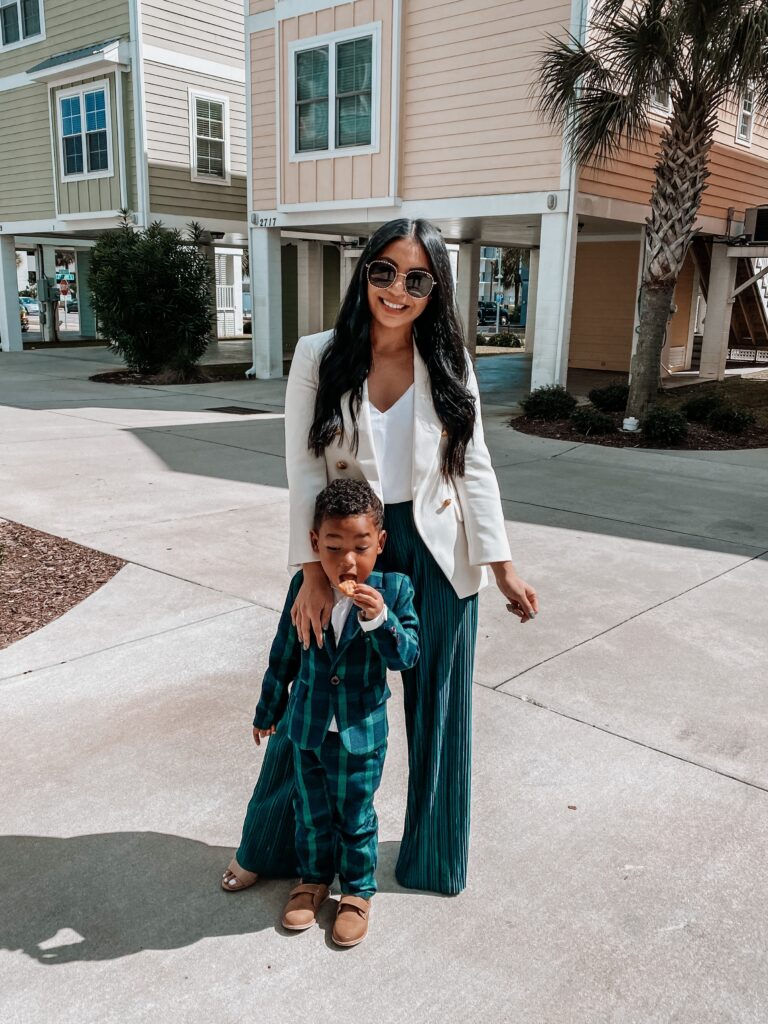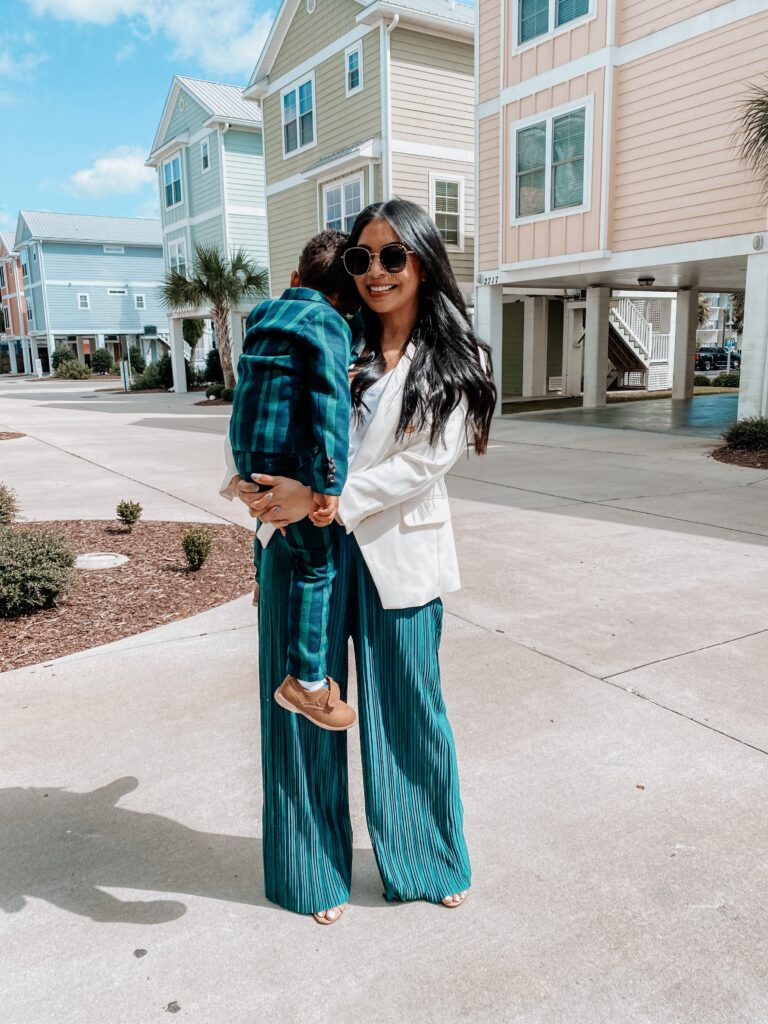 Landons Plaid Suit | Landon's Shoes
White Blazer | Pleated Pants | Cami | Heels | Sunglasses
Black And White Outfits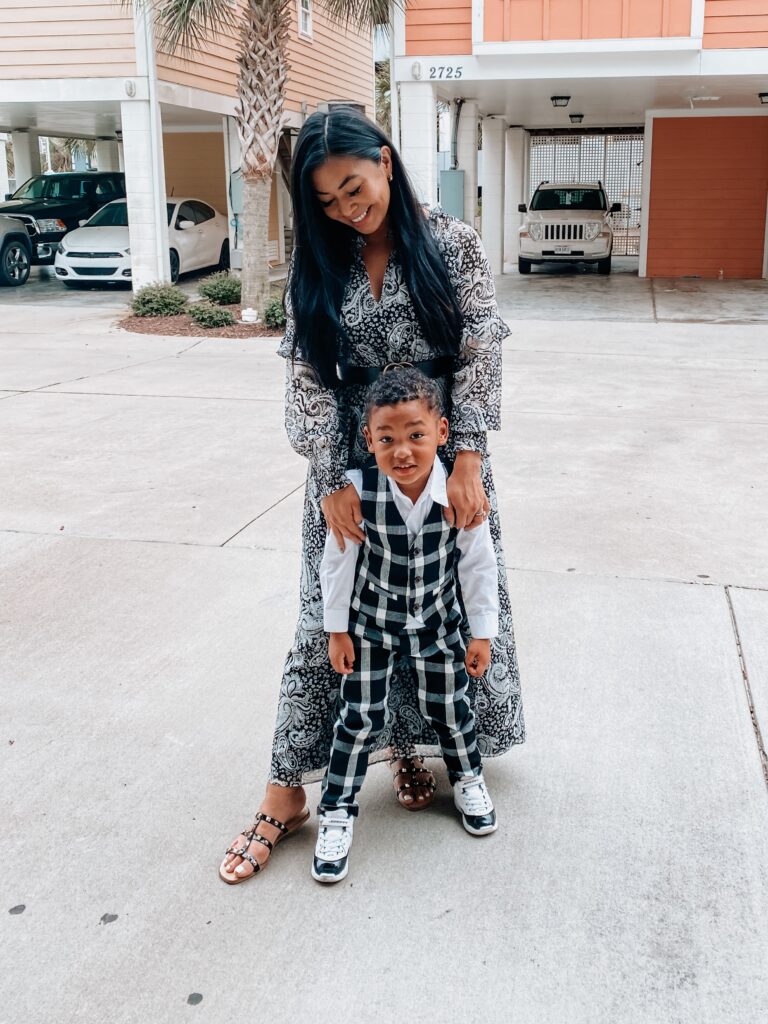 Black and White Maxi Dress | Similar Black Belt | Earrings
Landon's Suit | Same suit as the green plaid one so comes with a suit jacket but he took it off lol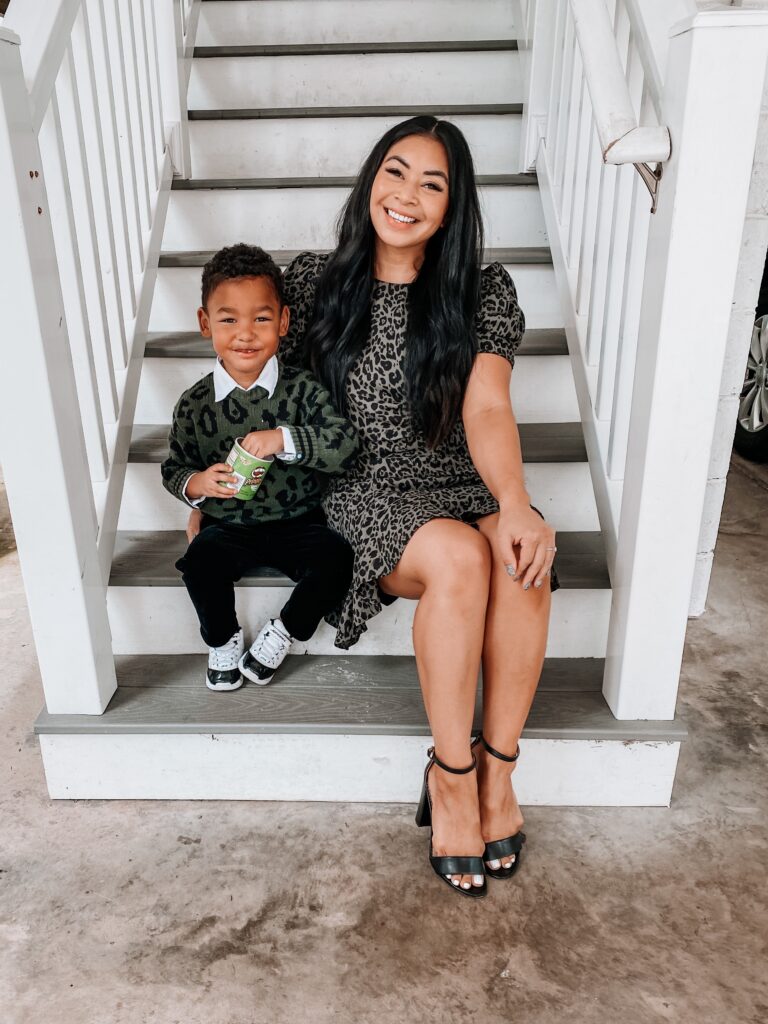 Landon's Pants (these are part of this velvet suit) | His leopard print sweater is from Target last year and I can't seem to find another green leopard print sweater to link. I'm so sorry! But I am linking a olive green sweater from Gap Outlet that would coordinate well too!
The Whole Fam In Blue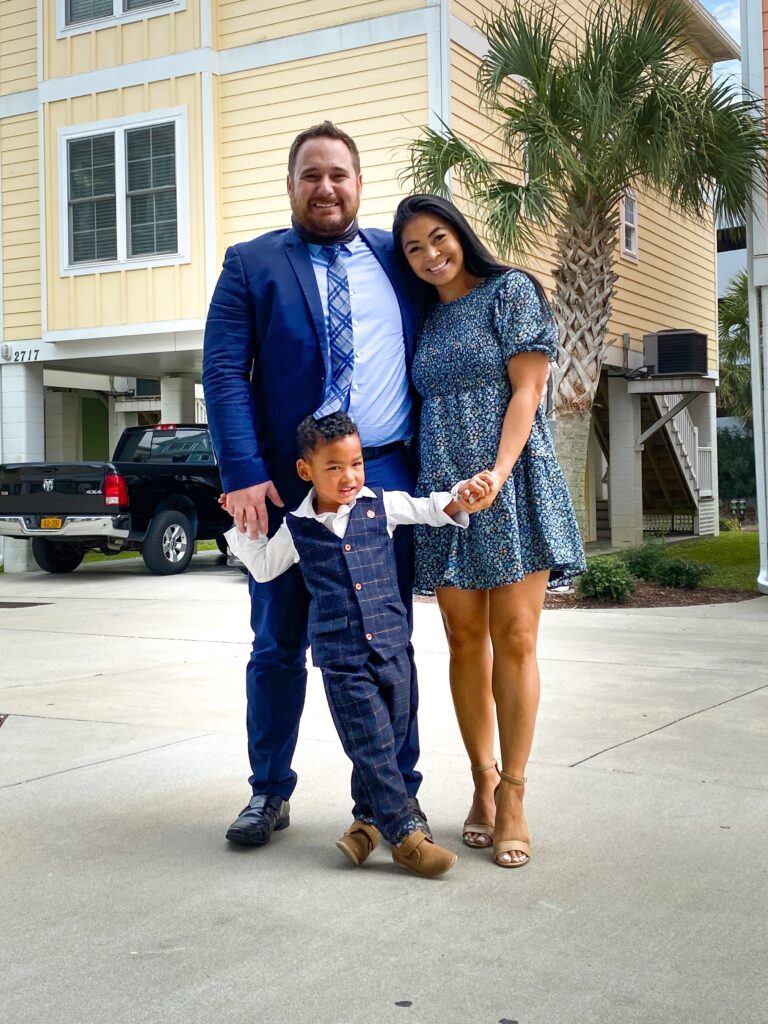 Brandon's Suit Jacket | Brandon's Pants