I am so excited to have partnered up with one of my favorite shops on Etsy to create some fun designer inspired tops for you!
I found Eileen's shop, Be Ever Thine, months ago and immediately fell in love with her Geez Louis sweatshirt. So many of you loved it just as much and purchased it as well! For that we are both grateful! Since we realized ya'll loved it so much we decided to put our designer inspired loving minds together and create some more fun tops just for ya'll!
For the month of October you can use the code ROSELYN20CO for 20% off of your order!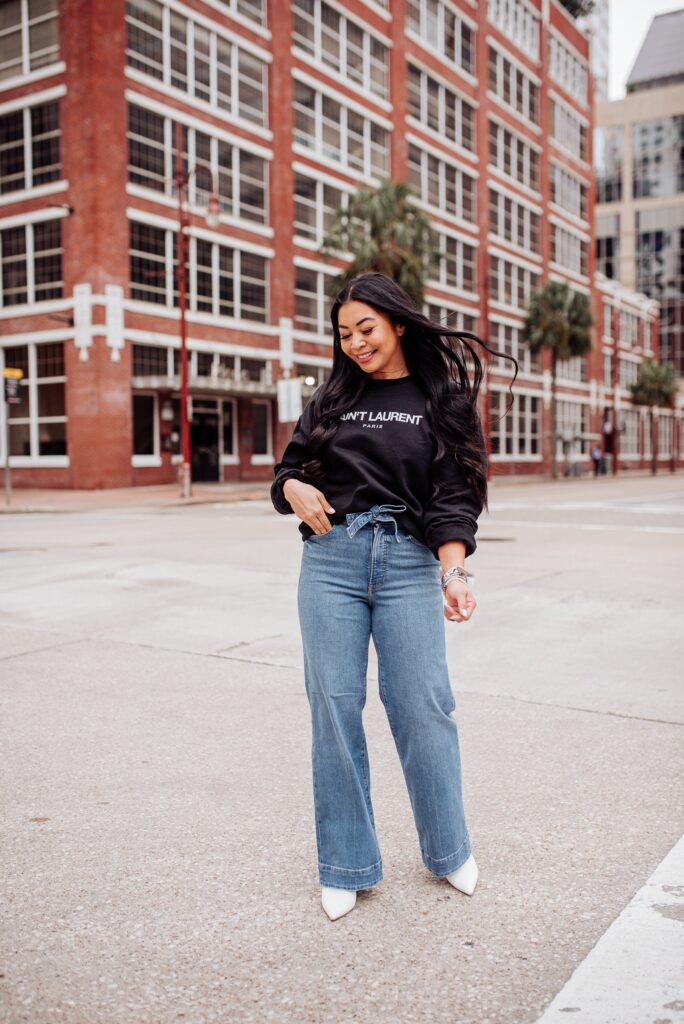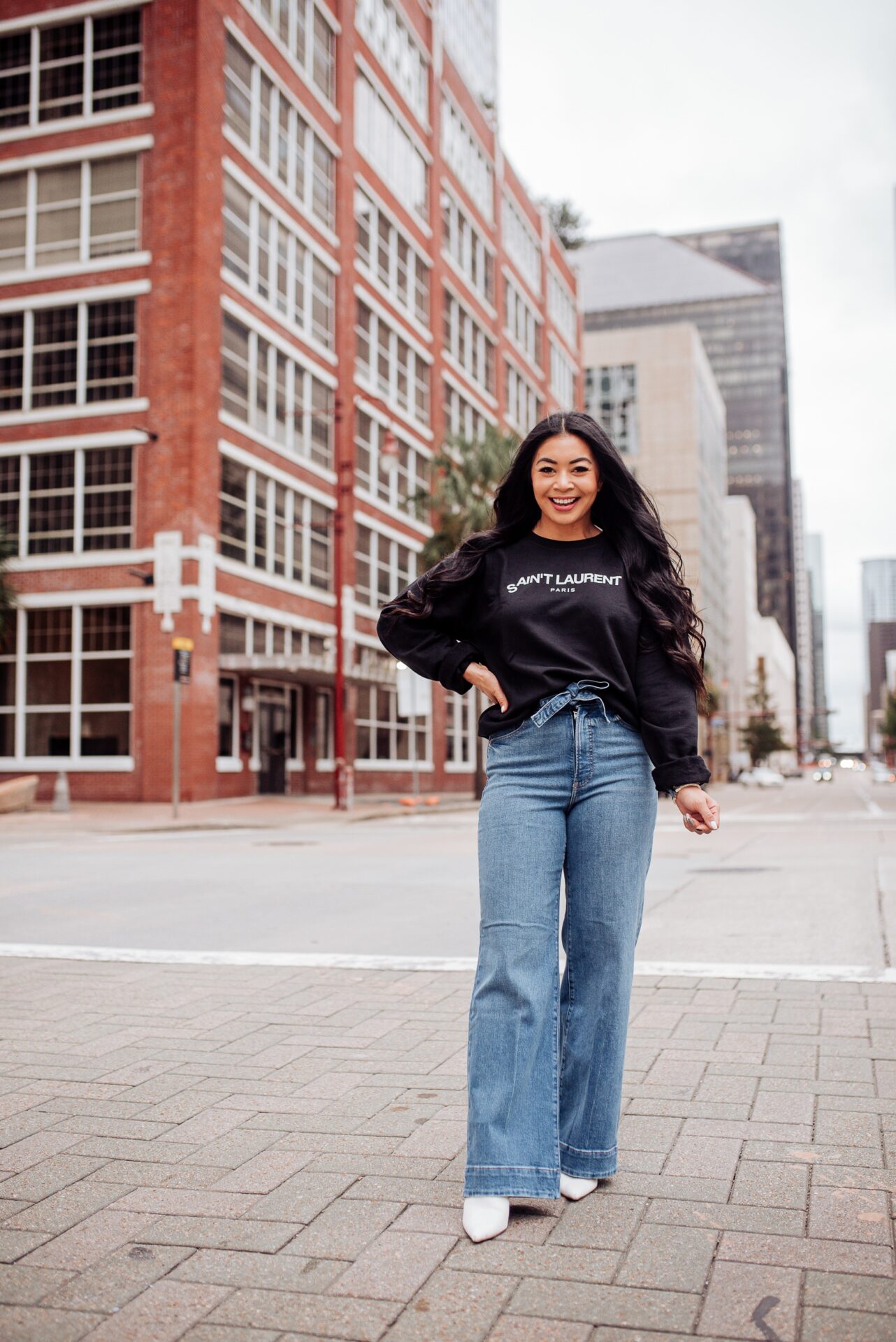 I am wearing a medium in the Ain't Laurent Sweatshirt | Wide Leg Pants (wearing a 4 short) | White Booties (similar)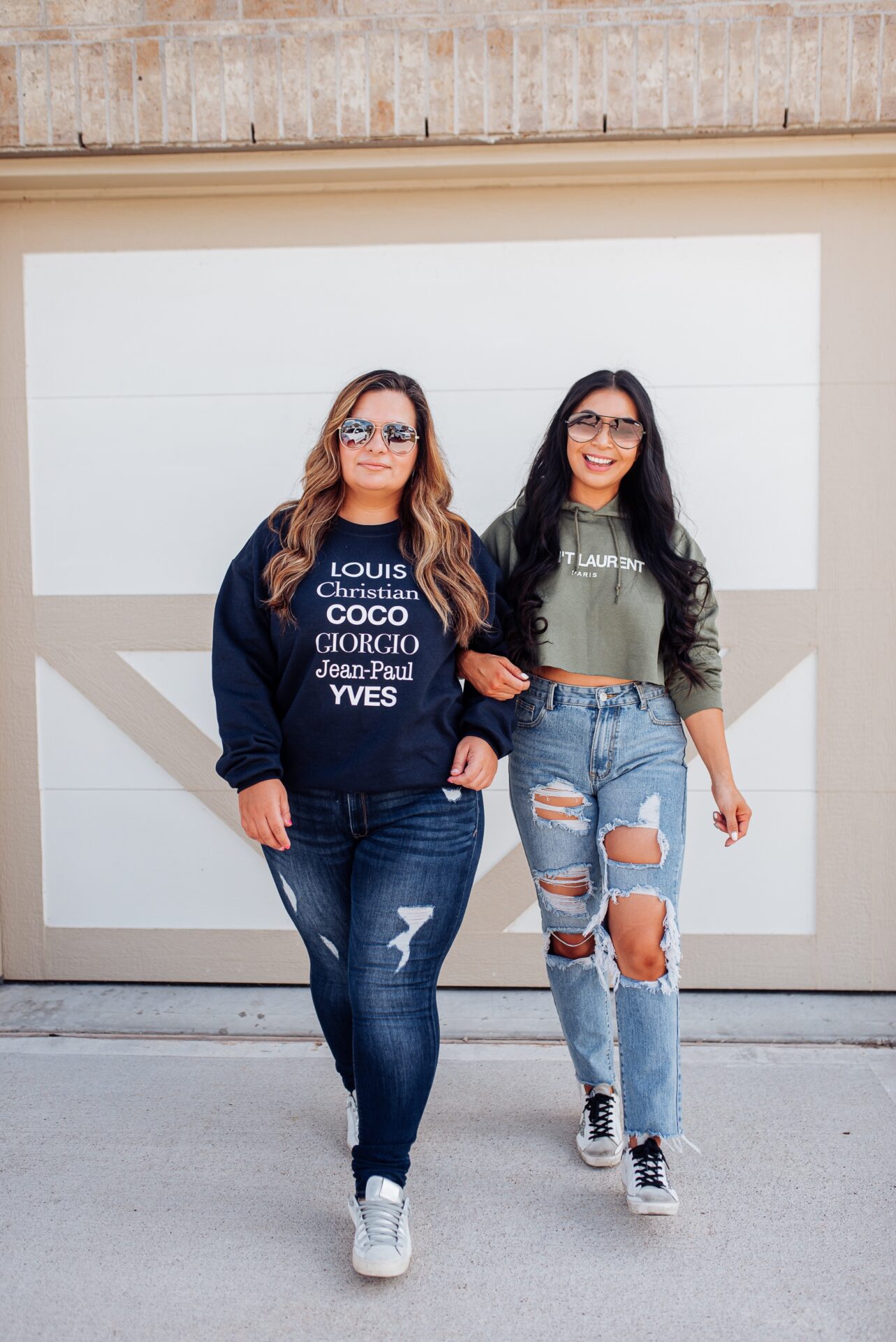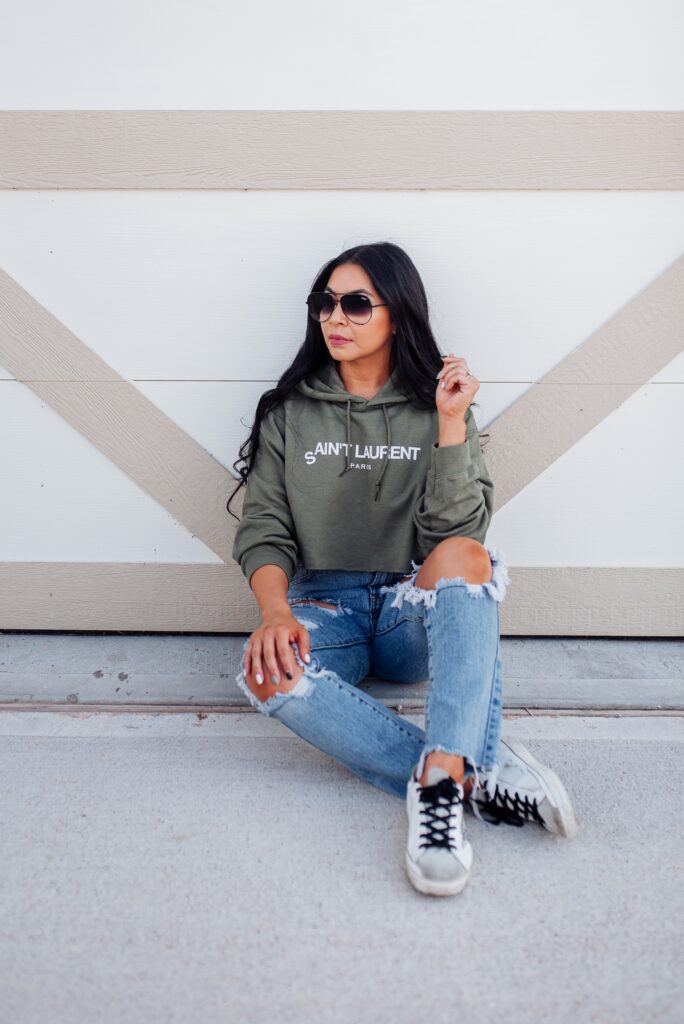 Cropped Hoodie (wearing a medium) I am typically not a cropped top type of gal but love how this one works with high waisted jeans and leggings! | Distressed Denim (similar) | Golden Goose | Did you know that each Golden Goose is a limited edition? It's true! I talk more about it in this post. Linking a ton of other cute options here
Designer Inspired Sweatshirt (Cindy is wearing a large) | These sweatshirts are crazy soft | Sneakers (similar)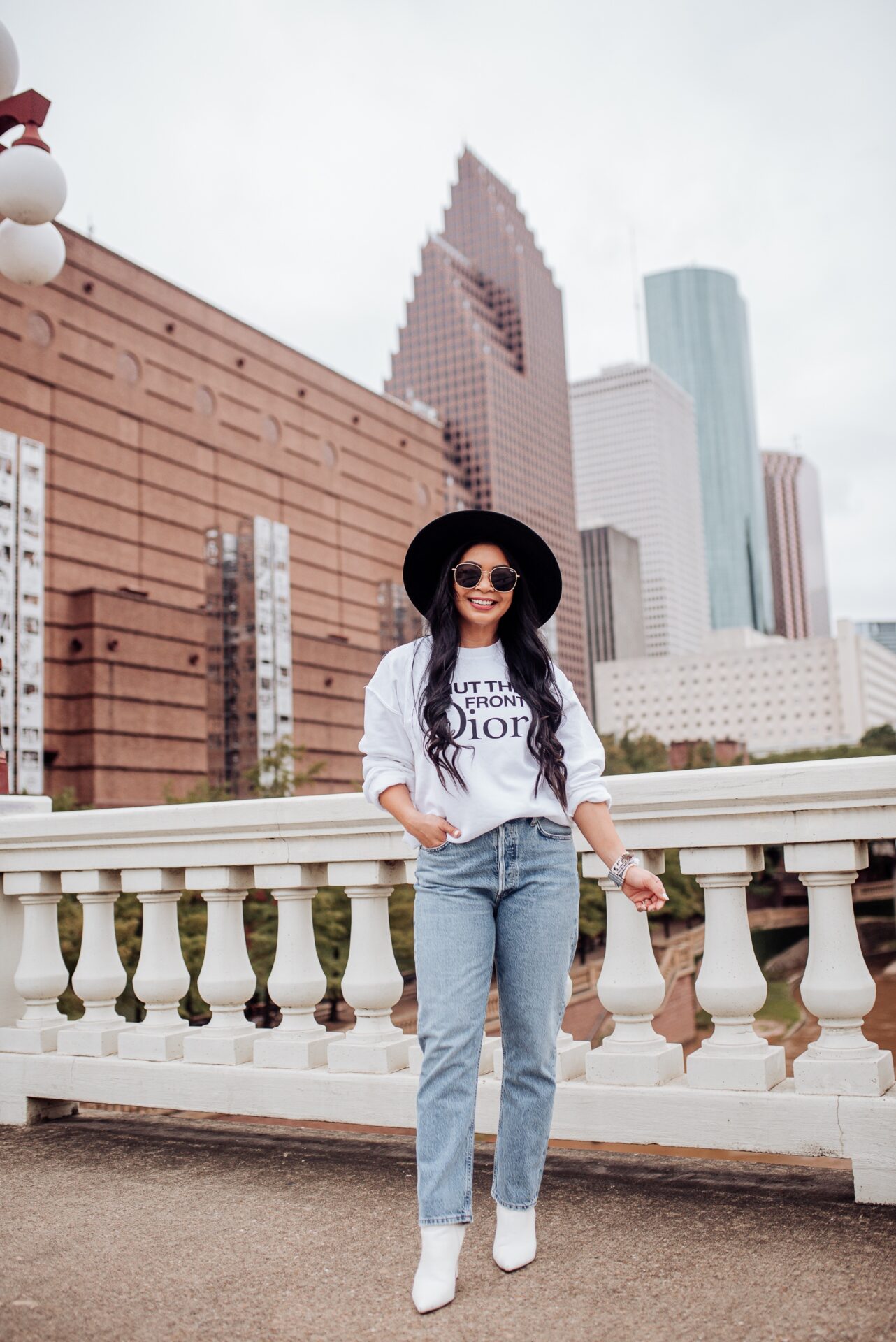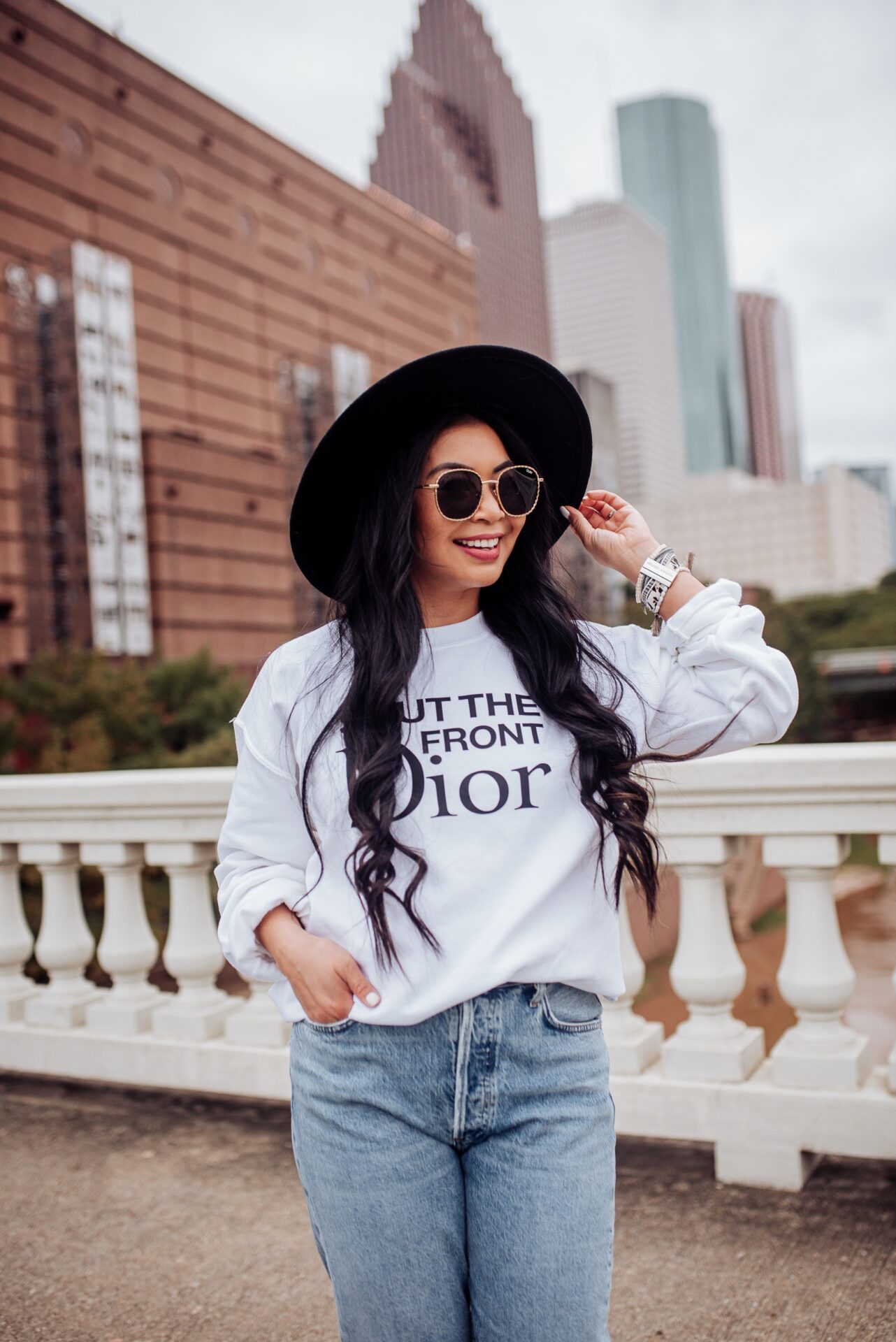 Shut The Dior Sweatshirt | Denim | Boots (similar) | Sunglasses | Hat | Bracelet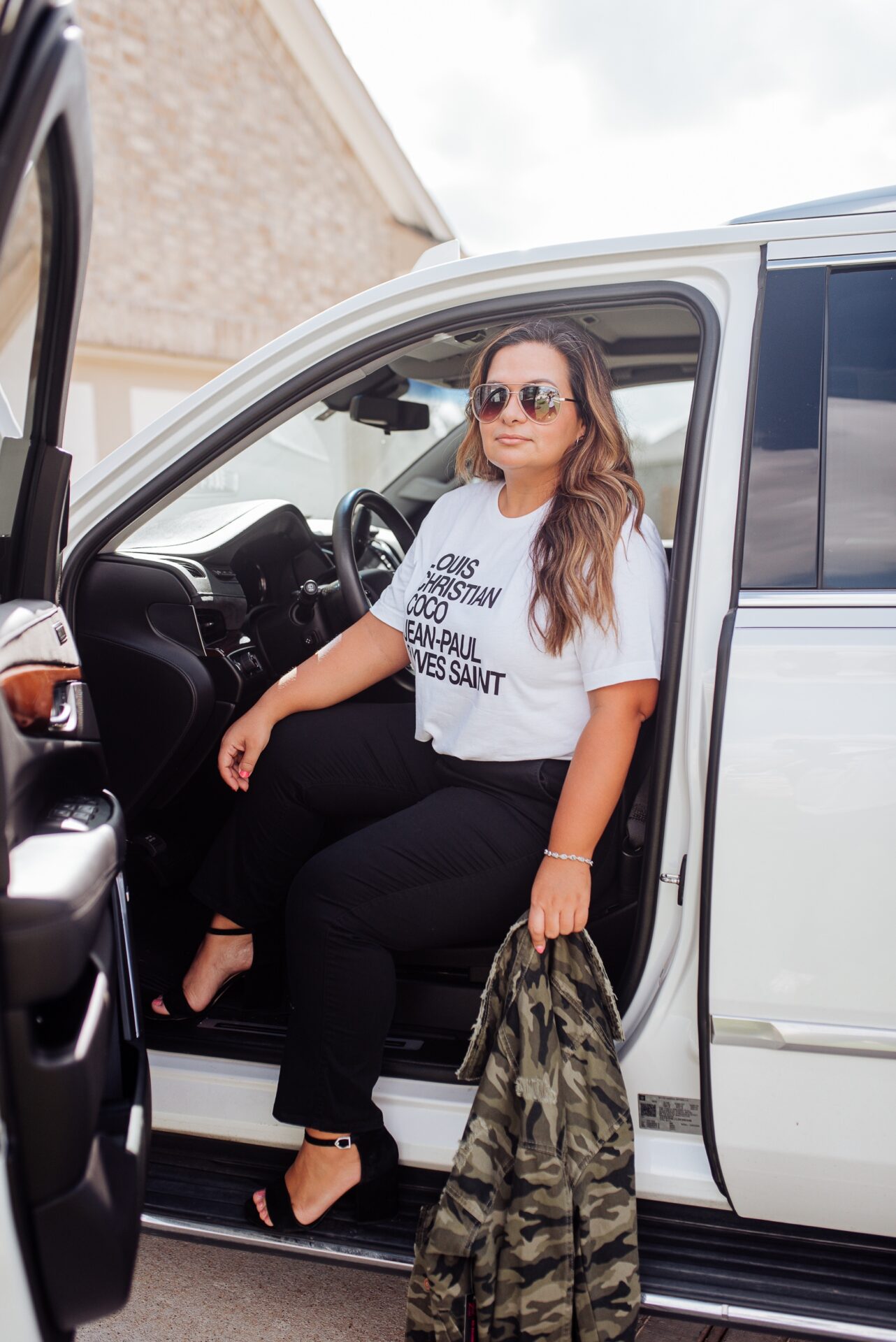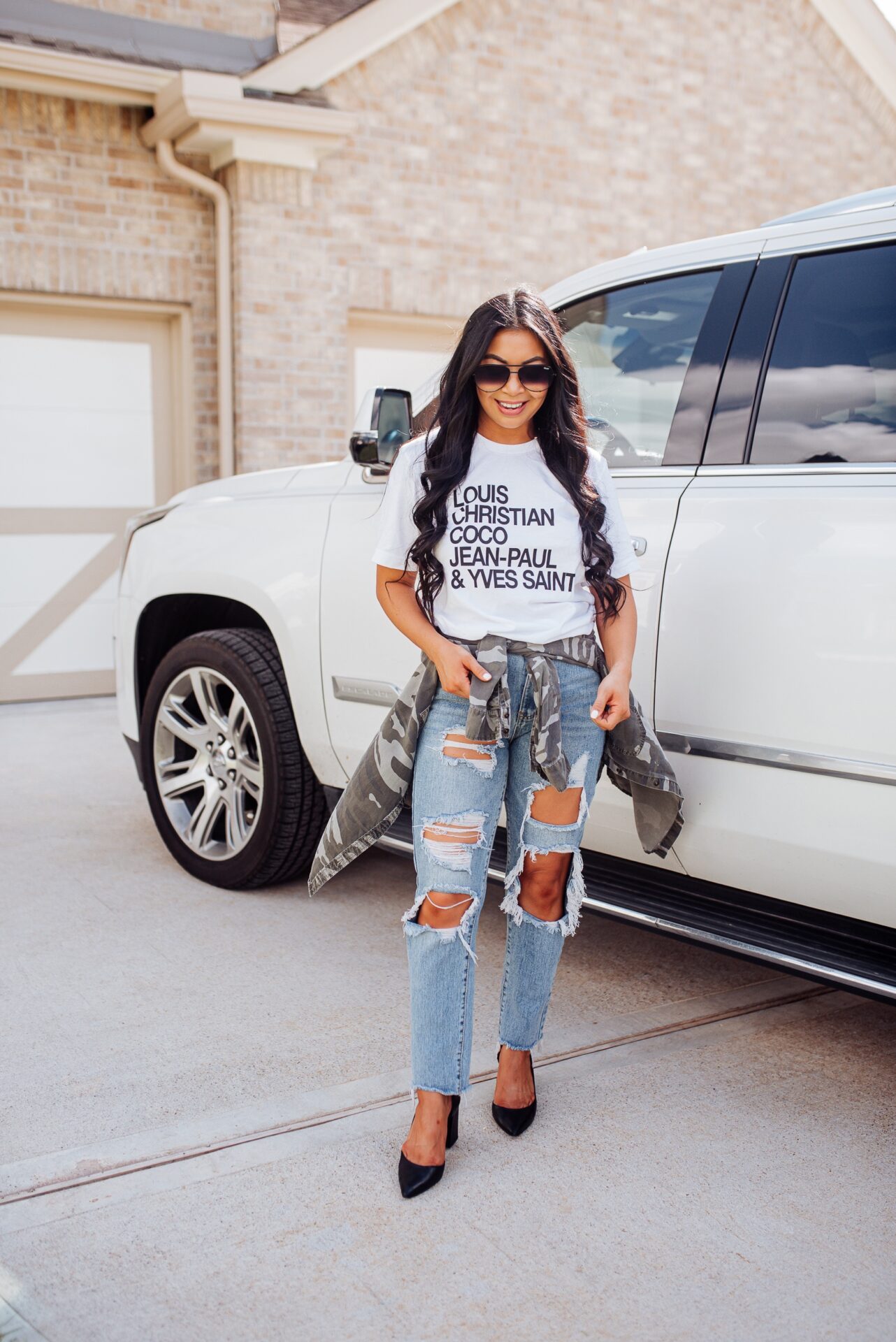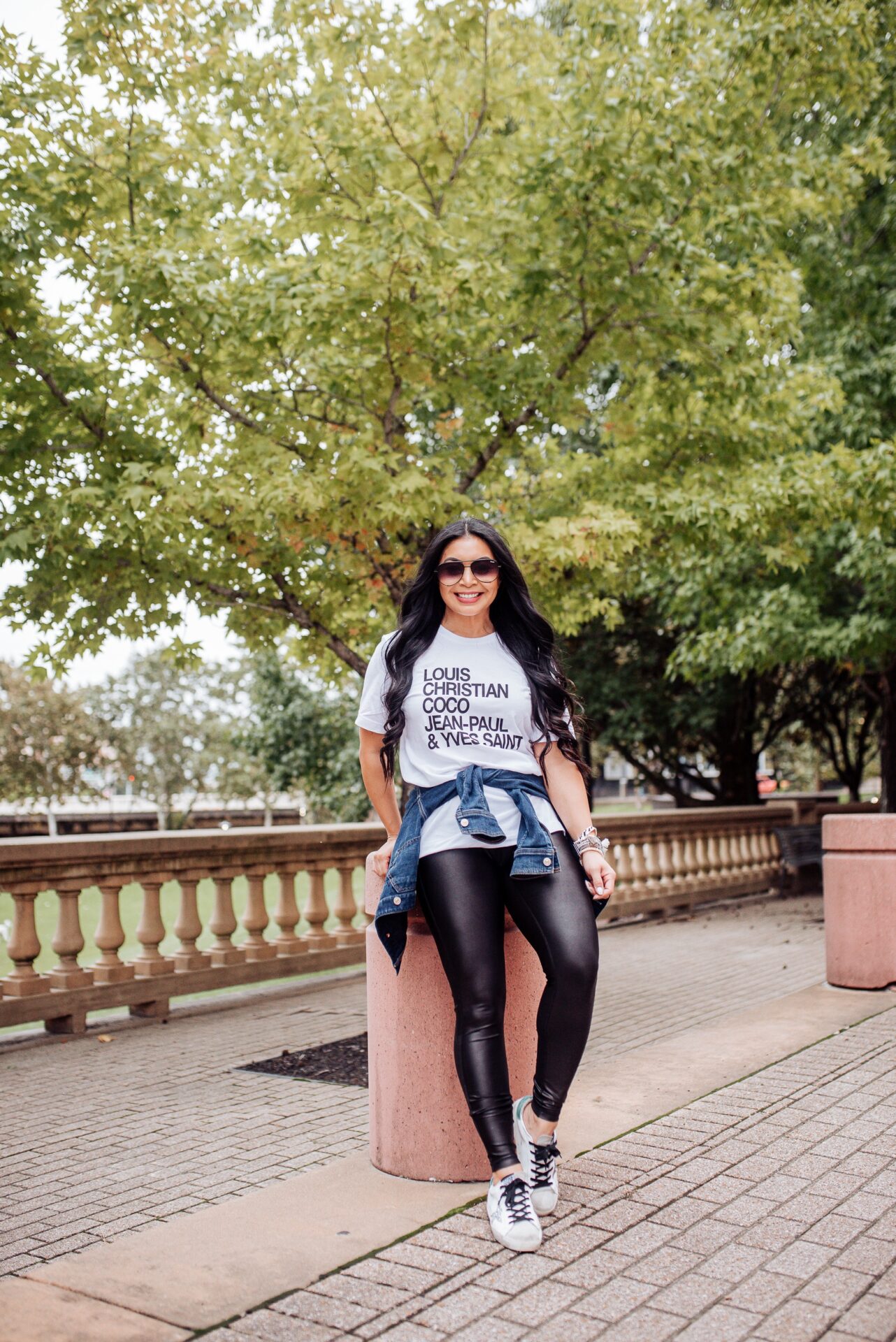 Designer Inspired Tee | It's important to know that not only are these tees and sweatshirts super easy to dress up and down but they are also super soft and comfortable! I am wearing a medium in this tee and Cindy is wearing a large.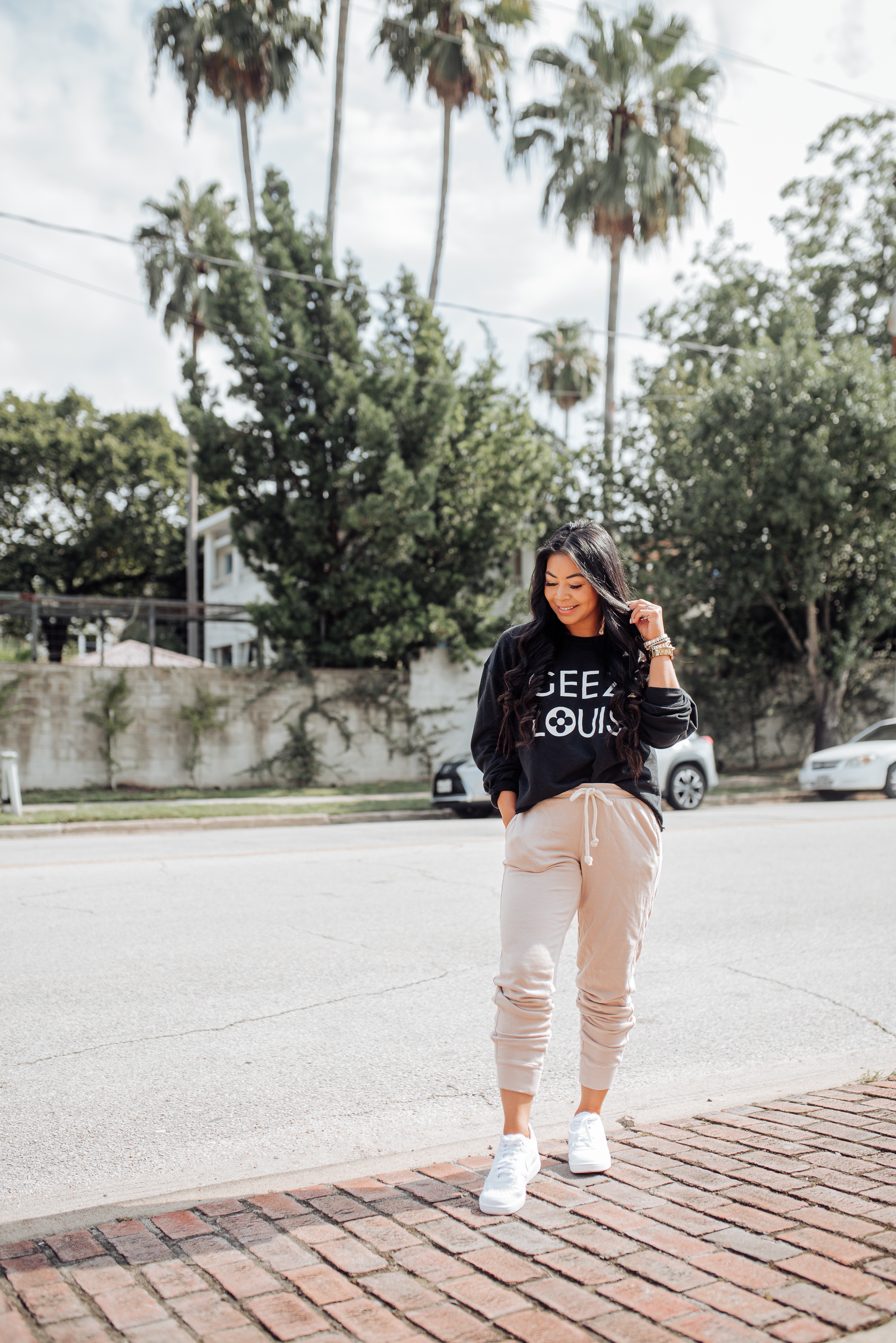 Geez Louis Sweatshirt | The sweatshirt that started it all 🙂 | If you haven't snagged yours yet you can use my code on this one as well!