All this house hunting talk made me realize I haven't shown ya'll our before and afters of our kitchen remodel! We had this our kitchen remodel done over a year ago and I loved how it turned out!
If I remember correctly the complete finish took about 2 months. We originally planned it on taking 3 weeks. We left for NY Fashion Week + a anniversary trip and hoped it would be almost done by the time we came back LOL but it ended up taking about a month and a half because after our initial "let's just repaint the cabinets and replace counter tops" thoughts, we actually ended up tearing down a wall, replacing the entire downstairs flooring and completely replacing our old cabinets! We always wanted to remove this particular wall but we thought it was going to be too much work and really expensive but after having to remove the old cabinets anyway we were like "dooooo it!" 🙂 So happy we did!
Below I am sharing before pictures, our initial plans, what our plans actually ended up being and then photos of the final finish!
Before Kitchen Remodel Photos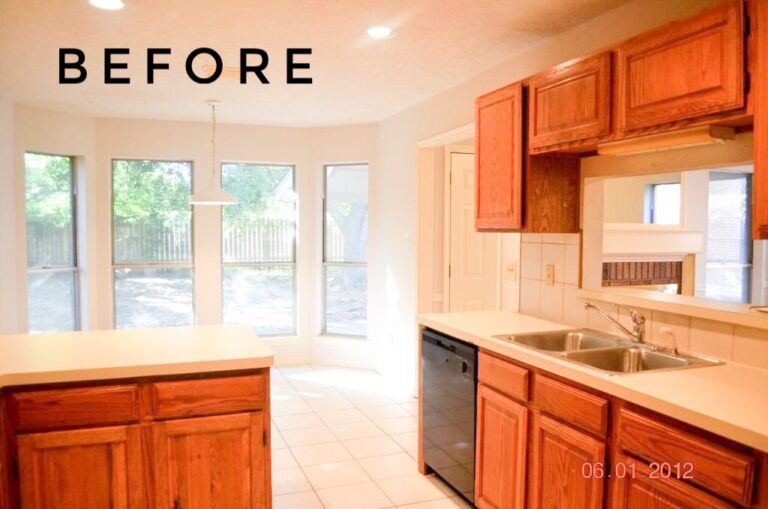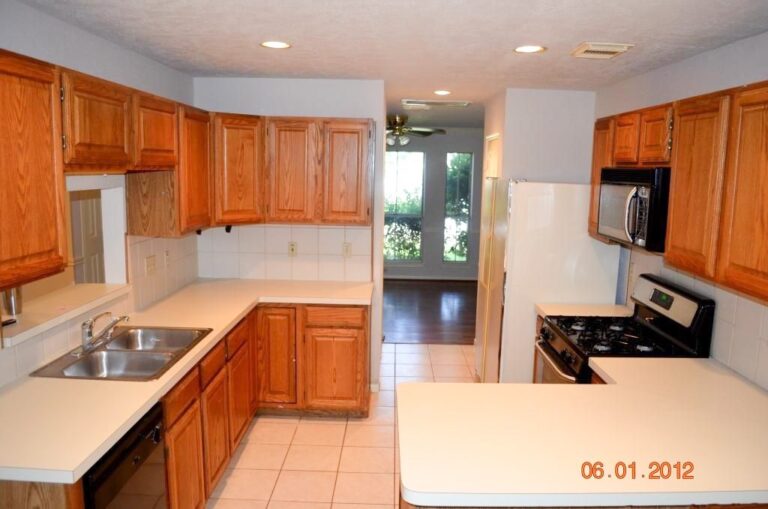 Our Initial Remodeling Plans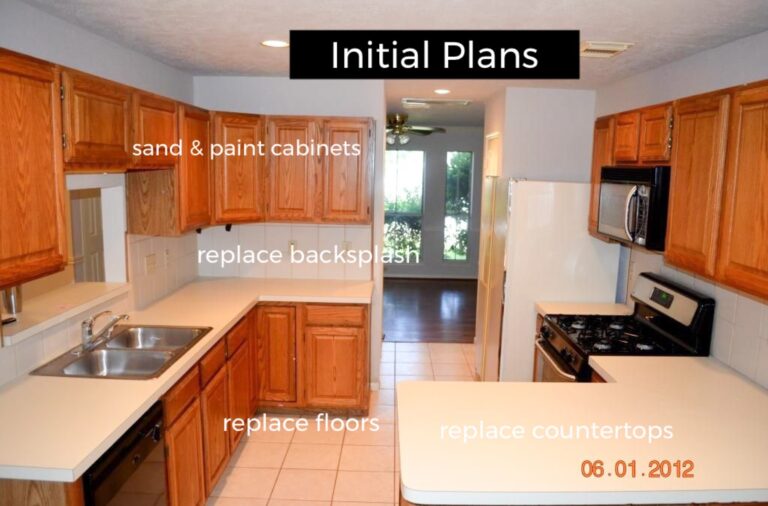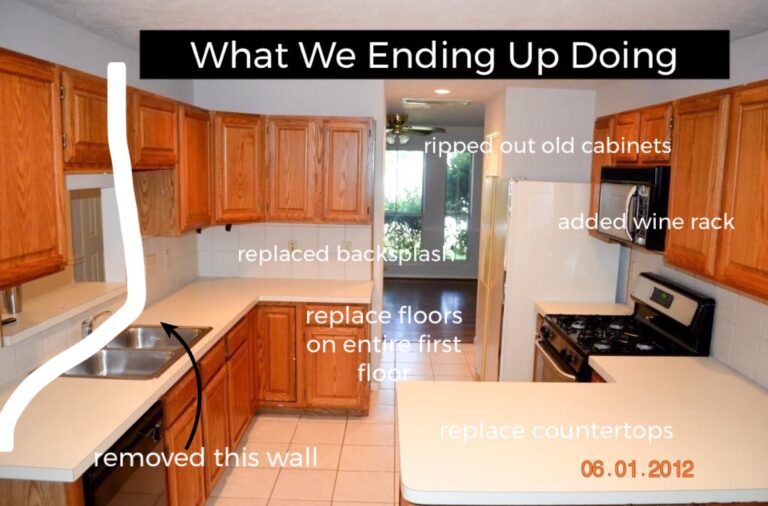 Our kitchen space wasn't very big so we just wanted it to feel more spacious. We planned on achieving that by brightening up the space with lighter colors and changing out the floor with a contrasting floor color that would really make the room feel bigger. We did just that but also finally getting to tear down that wall helped too LOL.
After Kitchen Remodel Photos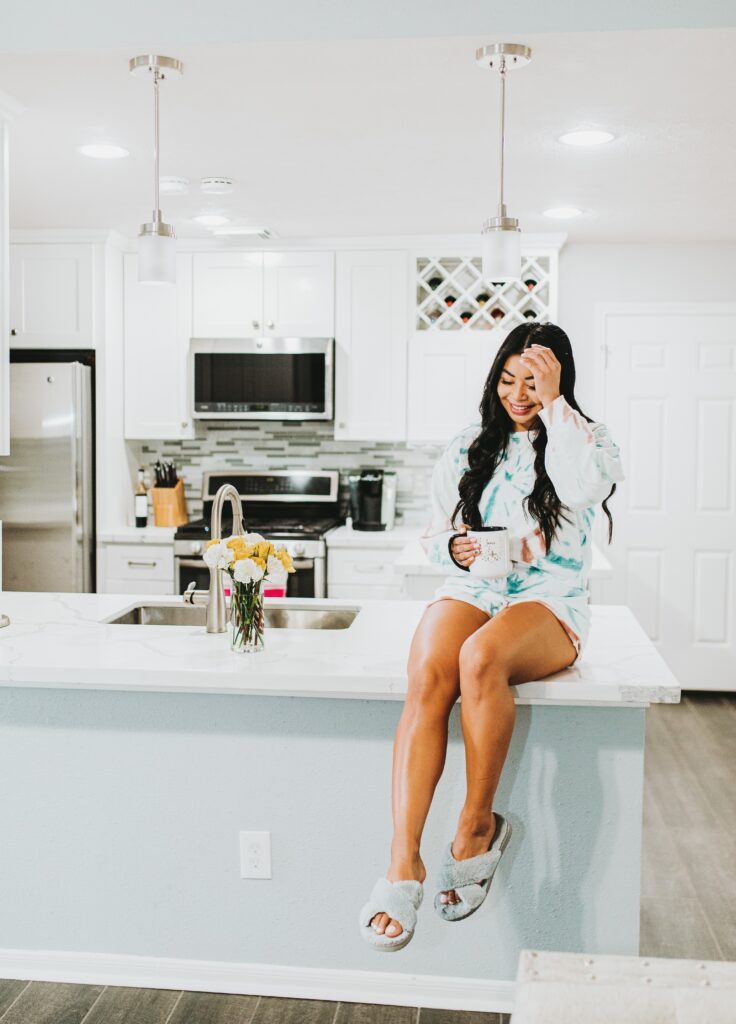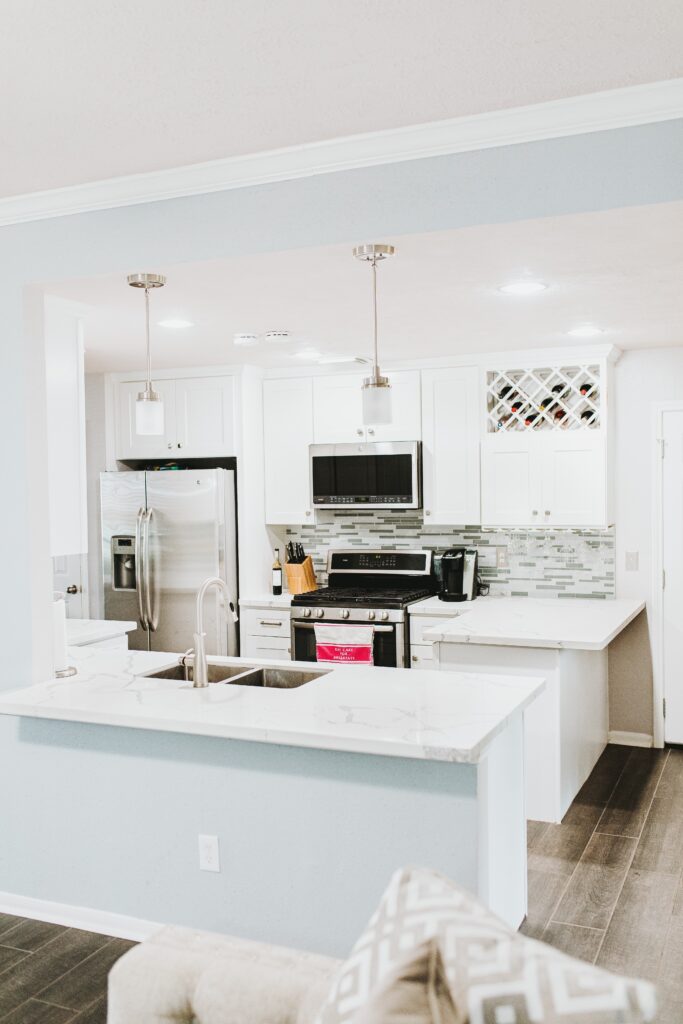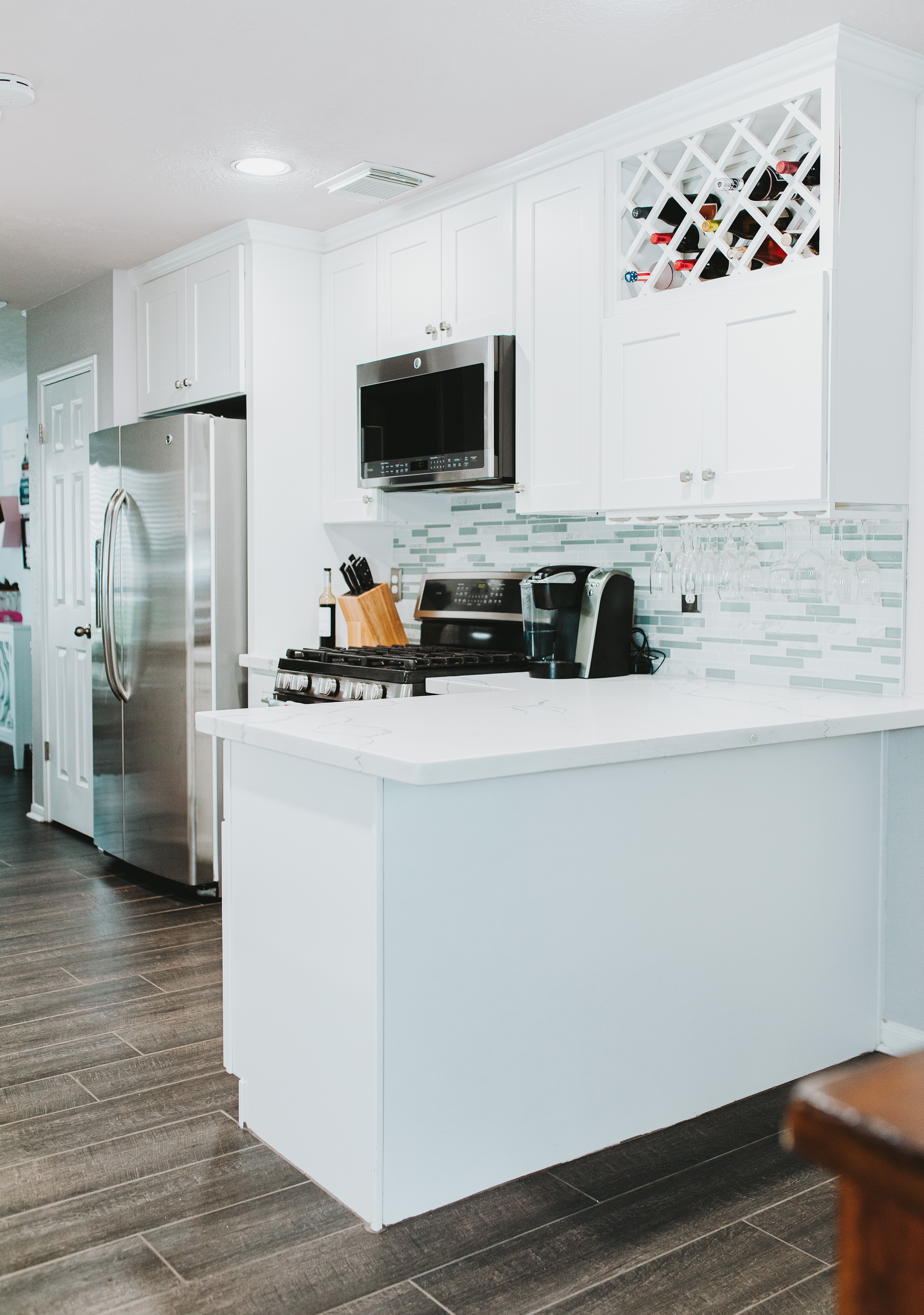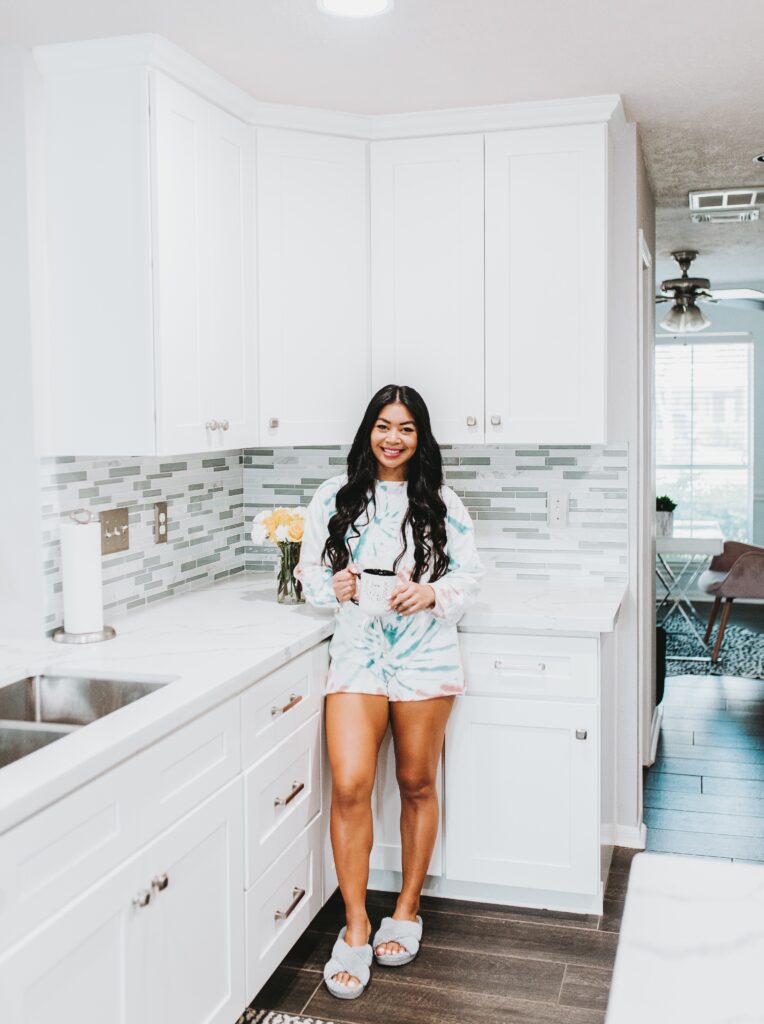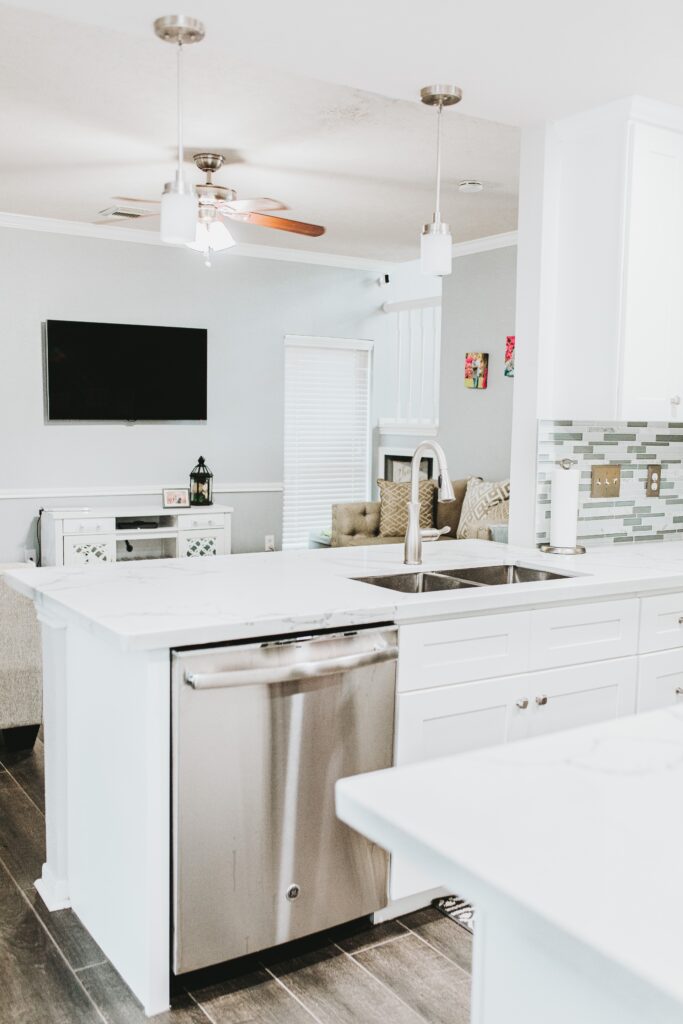 We got pretty lucky with our contractor. He is actually Brandon's friend from highschool and they did an amazing job! Honestly even though going through a renovation can feel like a lifetime when you are living in the space at the same, a month and a half to complete the kitchen along with replace the entire flooring downstairs really was pretty quick!
Austin, Brandon's friend, had a business partner and recently decided to start his own business so unfortunately I can't link to a website or social media for him just yet but I promise as soon as I can I will share him with you!
We met him at his warehouse to pick out counter tops and flooring and if I would have done this post sooner I'm sure I would have remembered all of the names LOL but a year later I cannot. I'll get with him to get the name color of our floors because ya'll ask me every time I do a try on session!
What I can tell you is that we chose the quartz counter tops because it's easier to clean and maintain versus marble.
We also picked out our exact mosaic tile back splash from Lowe's so I linked it here for ya'll. I also just saw this peel and stick option if you are looking for one!
Let me know if you guys have any questions. I will get our contractors info linked up as soon as I can!