It's that time of year to restock your beauty and skincare favorites! As always, we absolutely do not need anything just because its on sale but if you have to restock on any of your makeup or skincare items, this would be a good time to do so! Today I am sharing products I own and love as well as items that are currently in my cart! I won't be able to shop the sale until Tuesday so I am anxiously waiting so that I can hit checkout and try some new goodies! 🙂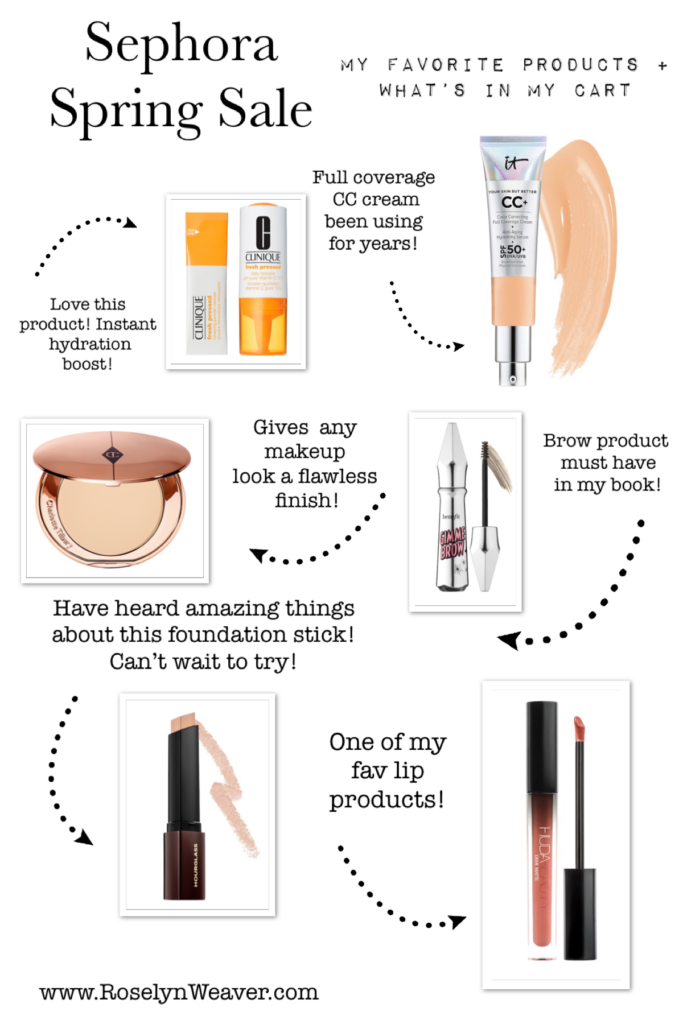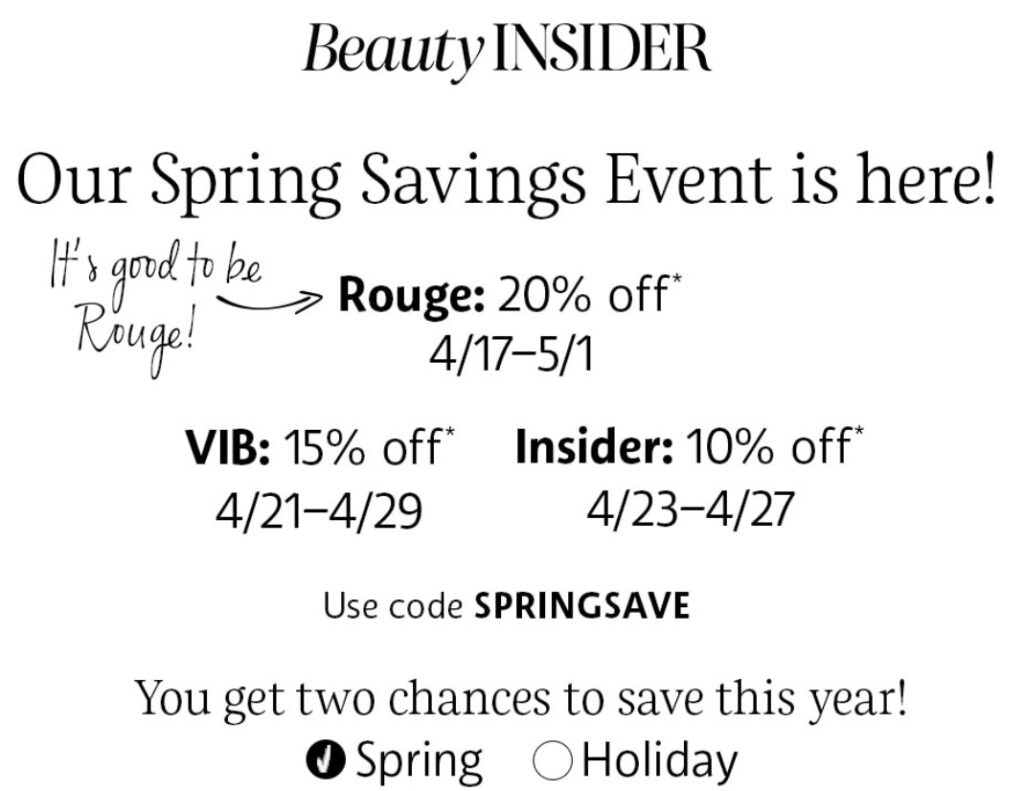 Here's the scoop: depending on which tier you are in, you can get up to 20% off your entire order using code SPRINGSAVE. Below are the dates to know!
April 17-21, 2020
Sephora Rouge members get to shop at 20% off
April 21-29, 2020
VIB members will receive access to shop at 15% off
April 23-27, 2020
Beauty Insider Members will be able to shop at 10% off
10 Sephora Beauty Products That I Own and Love!
You all know that I absolutely love trying new skincare products. Even though Sephora is one of my favorite places to shop for beauty a lot of my day to say skincare items are not sold here. For example Skinceuticals, Tula and all of my random Amazon skincare finds lol. However, I am linking some of my favorite skincare items from Sephora below,
Sephora Skincare Products I Own and Love
Also don"t want to forget to mention that if you had the T3 items on your wish list, you can take advantage of the sale for those heating tools too! If you are not a Rouge member and are waiting to shop the sale at 15% and 10% off, you can also grab the T3 hot tools for 20% off at the T3 website. The entire site is 20% off until April 26th!
Items Currently In My Cart
Okay not onto the items that I currently have in my cart! I am restocking on some of my favorites above but I also will be trying out some new makeup products!
Can't wait to try all of these new goodies and can't wait to see what ya'll get! I'm also sharing a few screenshots on Instagram stories today on the items that you all highly recommend so swing by there when you have a chance!

Shop items mentioned in this post: