Yes, my November Amazon haul is happening in December lol but hey better late than never right? Last month I actually did not purchase a ton of clothing items from Amazon (shocker I know) but I did purchase a few pieces that I loved as well as a few random house, beauty and items for Landon so I wanted to share those as well! Also I recorded this try on session about a week ago but did not want to share during the craziness of Black Friday and Cyber sales because these Amazon items were not on additional sale so #priorities, ya know? 🙂
Chunky Knit Sweater (wearing a medium) | Spanx Leggings | Under The Knee Boots (runs true to size)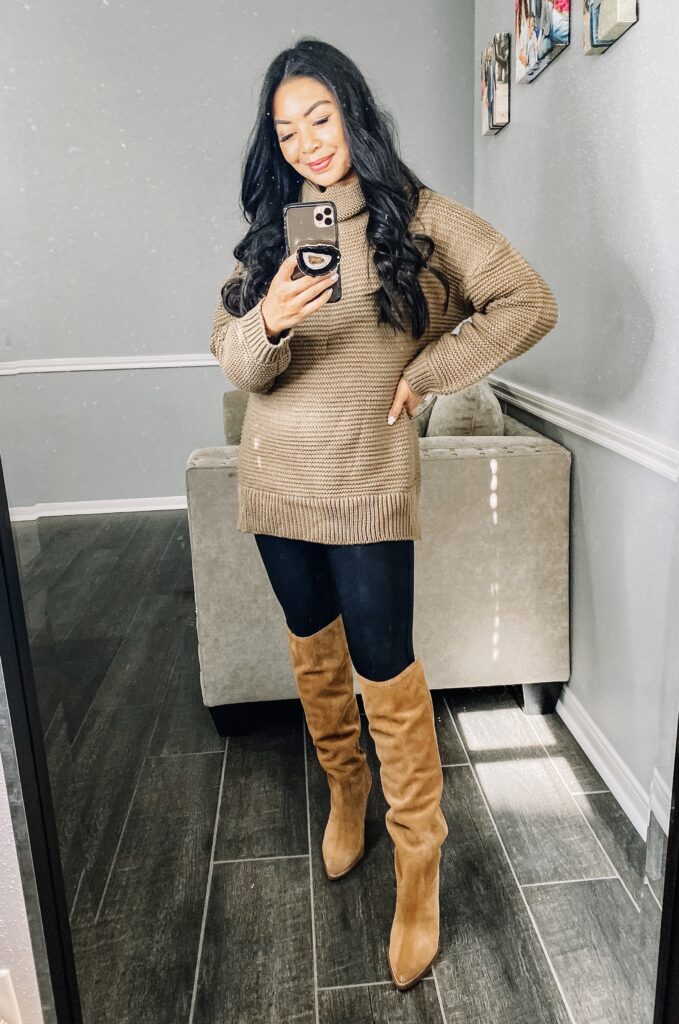 Stripe Cardigan (wearing a small here but going to order a medium for a better fit | Good American Denim (size 4) | Under The Knee Boots (runs true to size)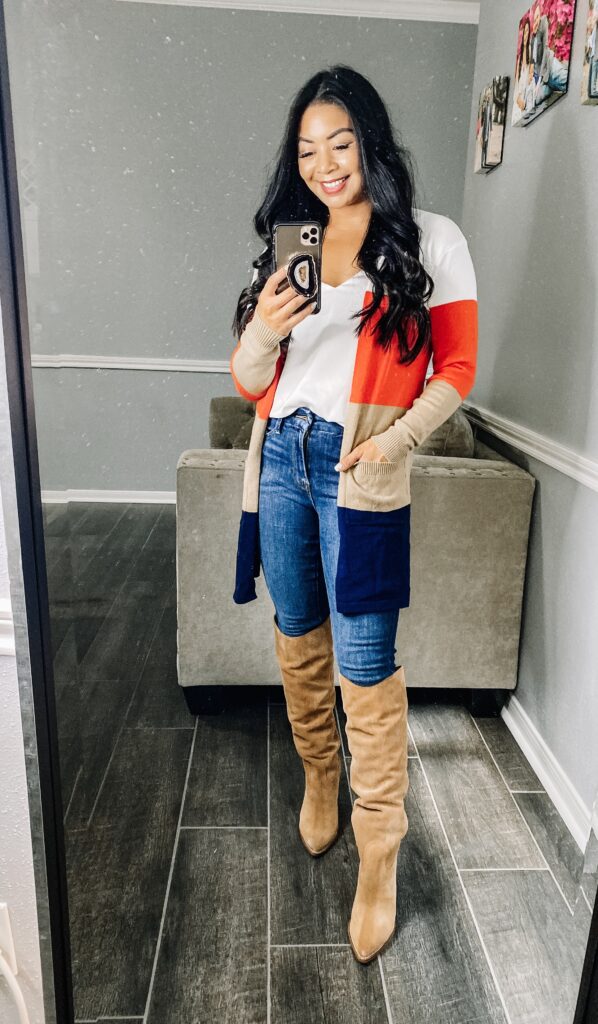 Plaid Scarf + Men's Sweathshirt | Good American Denim | Under The Knee Boots | Also linking the toddler version of the sweatshirts here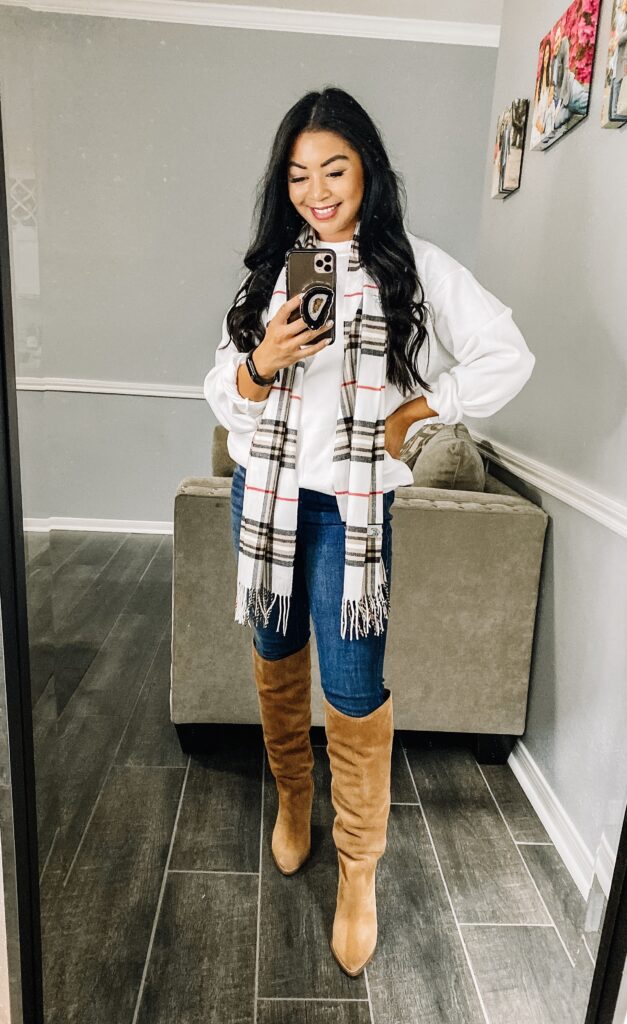 Oversized Stripe Sweater (wearing a small and a great fit since already oversized) |Good American Denim | OTK Boots | Hat (use code ROSELYN15 for 15% off)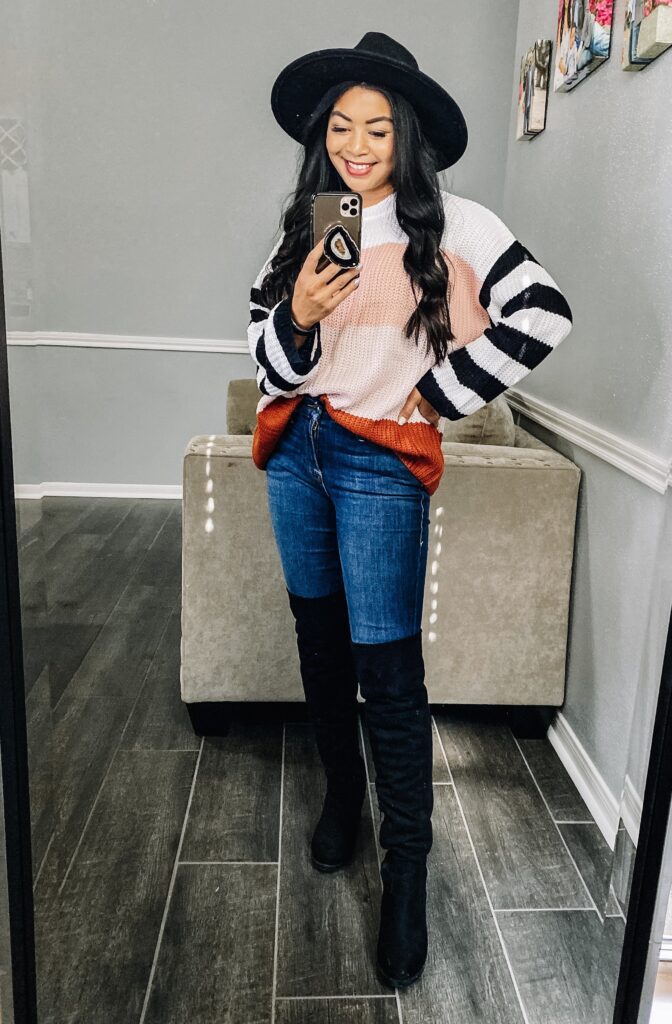 Leopard Sweater Tank (wearing a medium) | Blazer | Good American Denim | OTK Boots | Hat (use code ROSELYN15 for 15% off)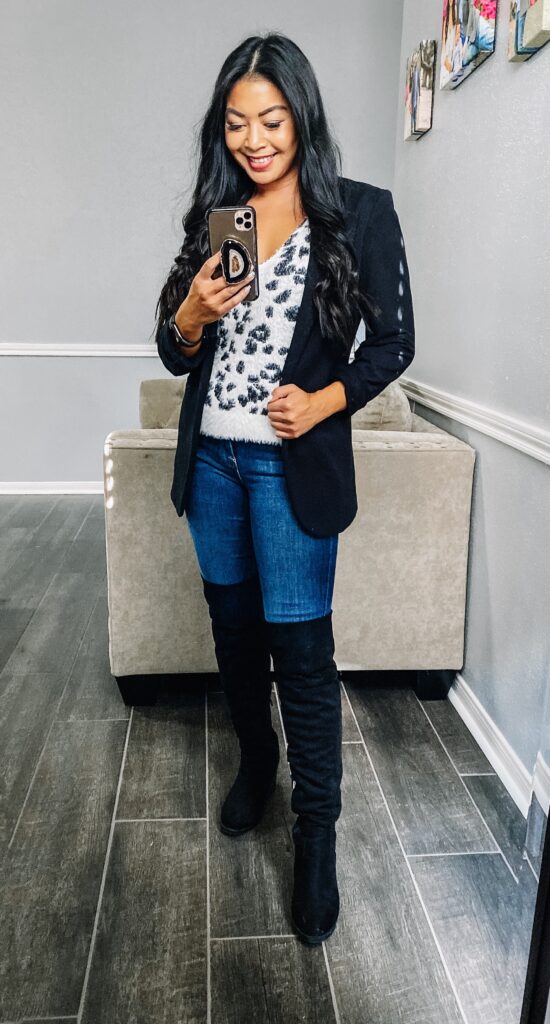 Pleated Leopard Print Skirt (wearing a medium) | Tee | Blazer | Booties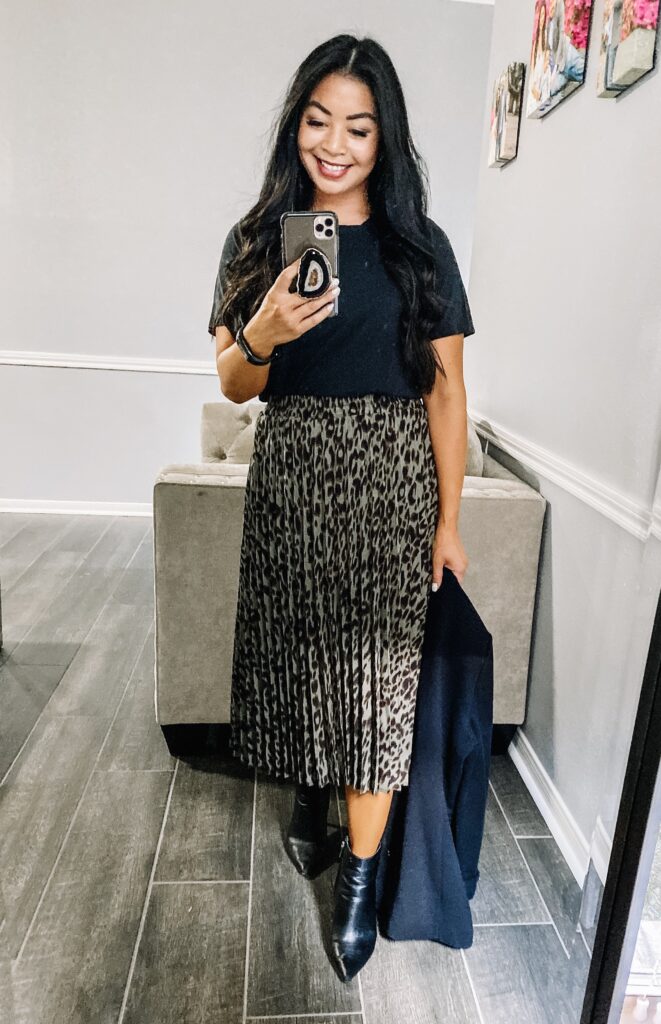 Leopard Print Pajamas (wearing a medium) This exact print is sold out but I am linking the same style in the red stripe here which I also have and also found the blue leopard print short set version here Also, omg look at this pink leopard print one! Adding to cart now!| Star Print Robe (I am wearing the medium)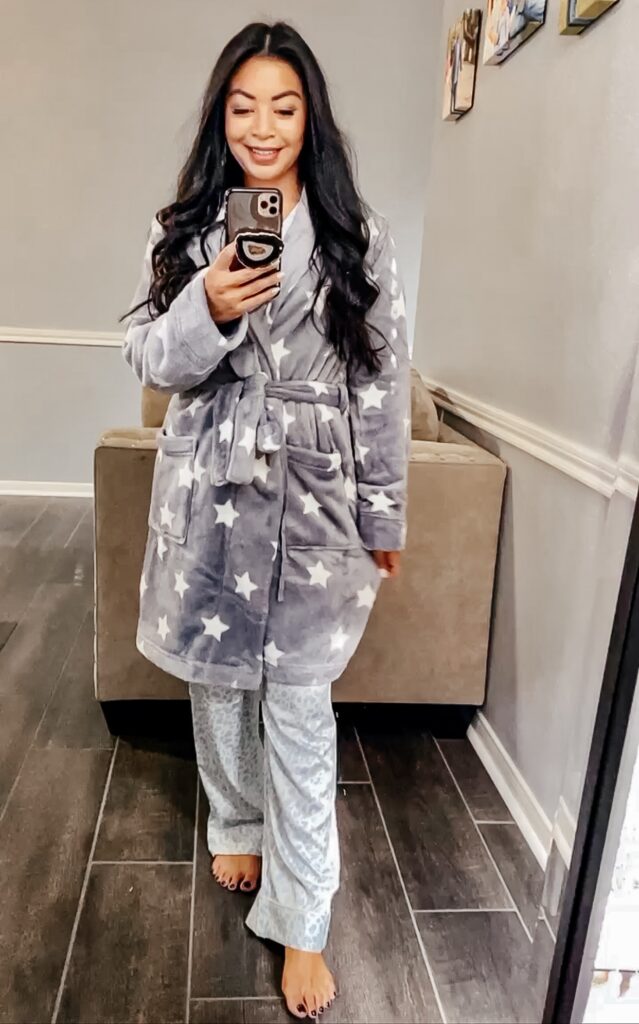 Melissa and Doug Easel | Landon has been loving this marker and chalkboard. He was pretending to talk on the phone and take notes. Not sure where he got that from lol. Watching too many of Mommy and Daddy's conference calls.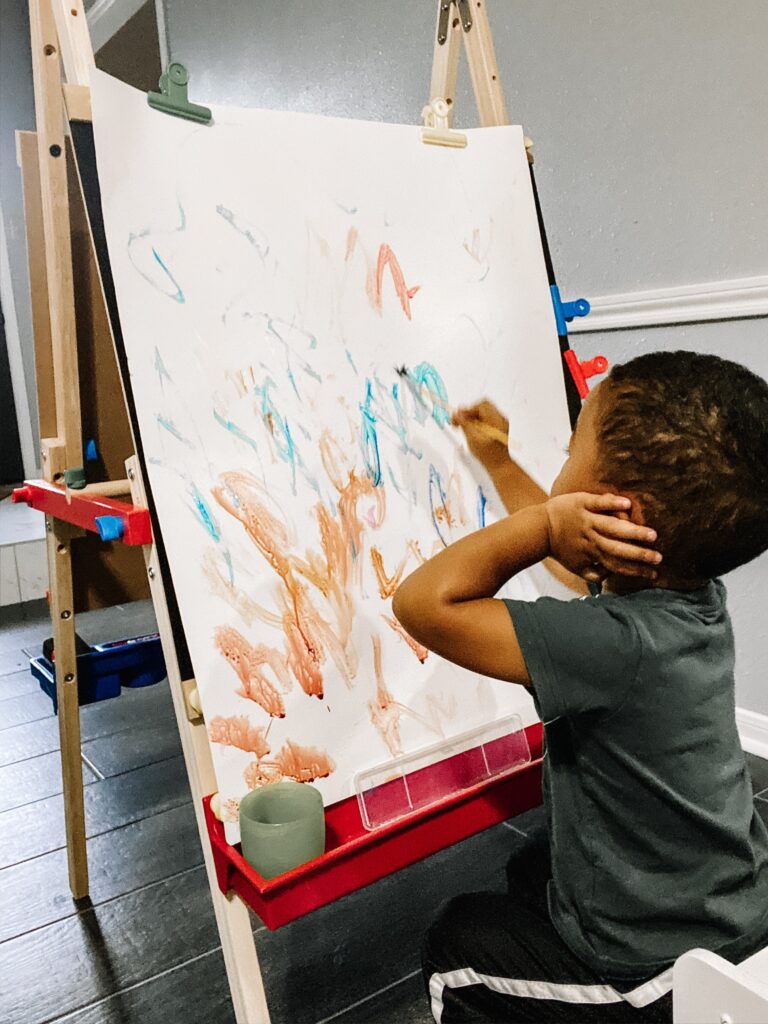 Laminated Learning Charts | I bought these as another fun way to play school at home and my bossy little man loves playing teacher lol. Love that this set comes with a set of 12
Play Tent | So many of you guys have been asking about this play tent. Honestly it's cute and under $50 but I don't think its the best quality. I am going to search for a better one and hopefully for the same price. I'll keep you posted!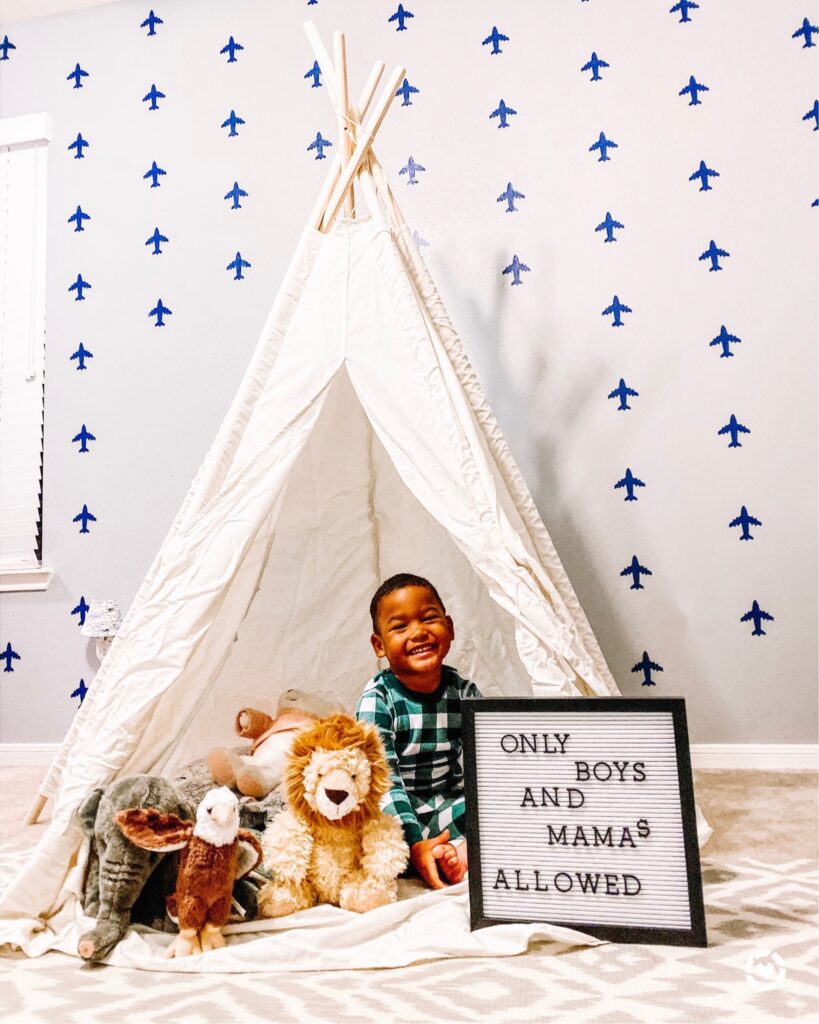 Dishwasher Magnet | This is so random but if you and your SO battle over if the dishes in the dishwasher are clean or not, this is for you lol. I stick it on the clean side as soon as I start the dishwasher so I don't forget, ha!
Men's Sunglasses | Sharing this now because I bought these for Brandon to take on our cruise in September. I feel like it's always a good idea to take a pair of inexpensive sunglasses ob vacation in case you lose them (guilty!). He loved them so much he asked me to get him another pair. He said he likes them better than his Raybans. His words not mine!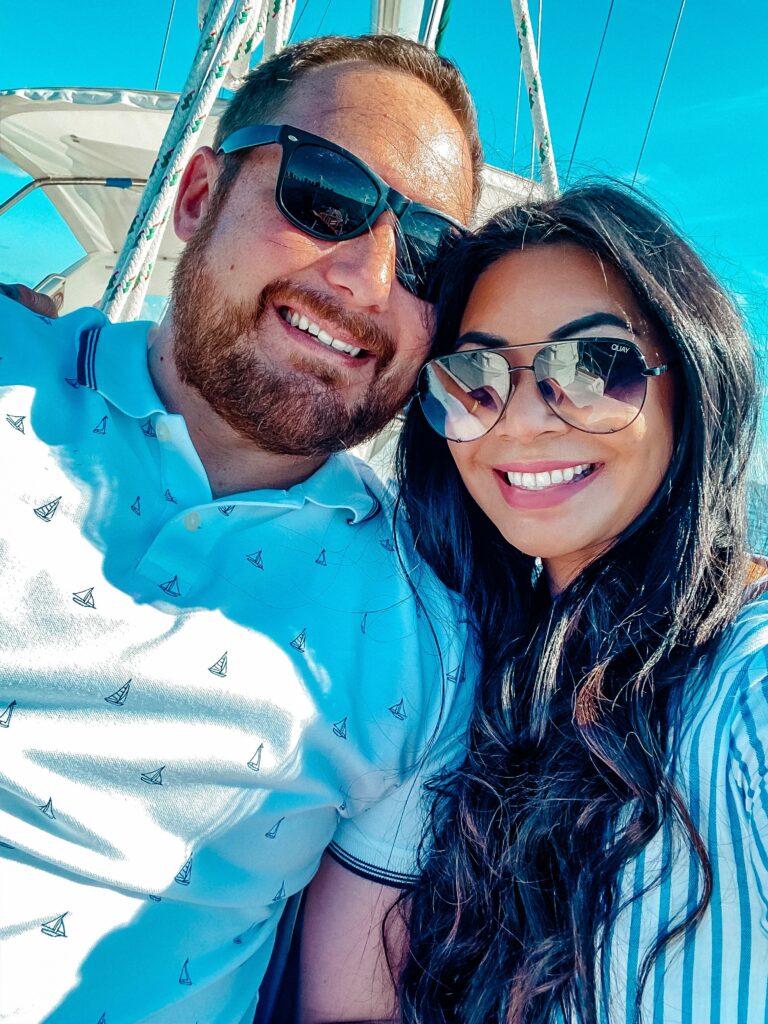 That's it for November's Amazon haul! Let me know if you have any questions in the comments below! Also, don't forget to enter our giveaway where you have a chance to win a $500 Amazon gift card!

Holiday Shopping? We've got you covered at Amazon!
I've teamed up with a group of bloggers to give one lucky winner
a chance to win a $500 Amazon Gift Card!
To enter: complete the steps in the rafflecopter below. The more steps you complete,
the more entries you receive, and the better your chance at winning!
This giveaway runs until Wednesday, December 11th at 12am PST
Winner will be announced here. Good Luck!
*this giveaway is in no way sponsored by Amazon.