Hi babes! If you know me, you know I love a baby shower! I really love everything about them. I've hosted/co-hosted a few in my day with 10 nieces and nephews and so many of my best friends having babies!
Today I wanted to share three of my favorite baby shower decoration ideas. All 3 are affordable but super adorable decoration ideas that mama can get use out of after the party! Even if you aren't hosting a baby shower these make for great gift ideas as well.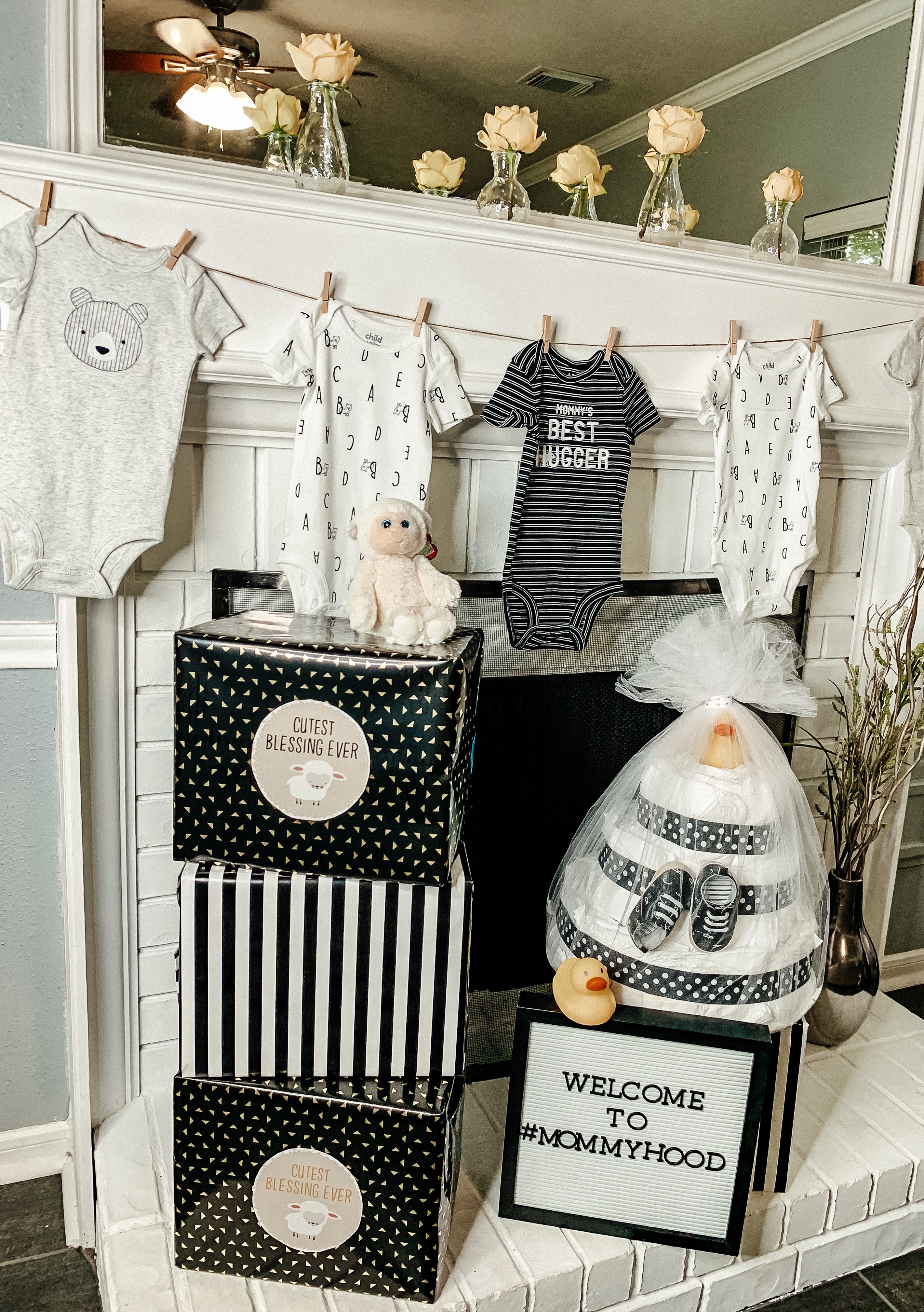 Baby Shower Decorations That Mom Will Actually Use
1. Diaper Cake– I think I owned a diaper cake making business in my last life LOL. Something about making them (& personalized gift baskets) brings me so much joy. Maybe because you can make them extremely unique to the person you are gifting it too and you can have so much fun with it!
I am working on getting a video together for you guys but while recording it I realized 2 things. One- I am horrible at tutorials. Two- I am even worse at editing a video LOL. I am hoping I can upload to Instagram and to the blog this weekend but stay tuned LOL. If all else fails I'll do a step by step written tutorial for you all.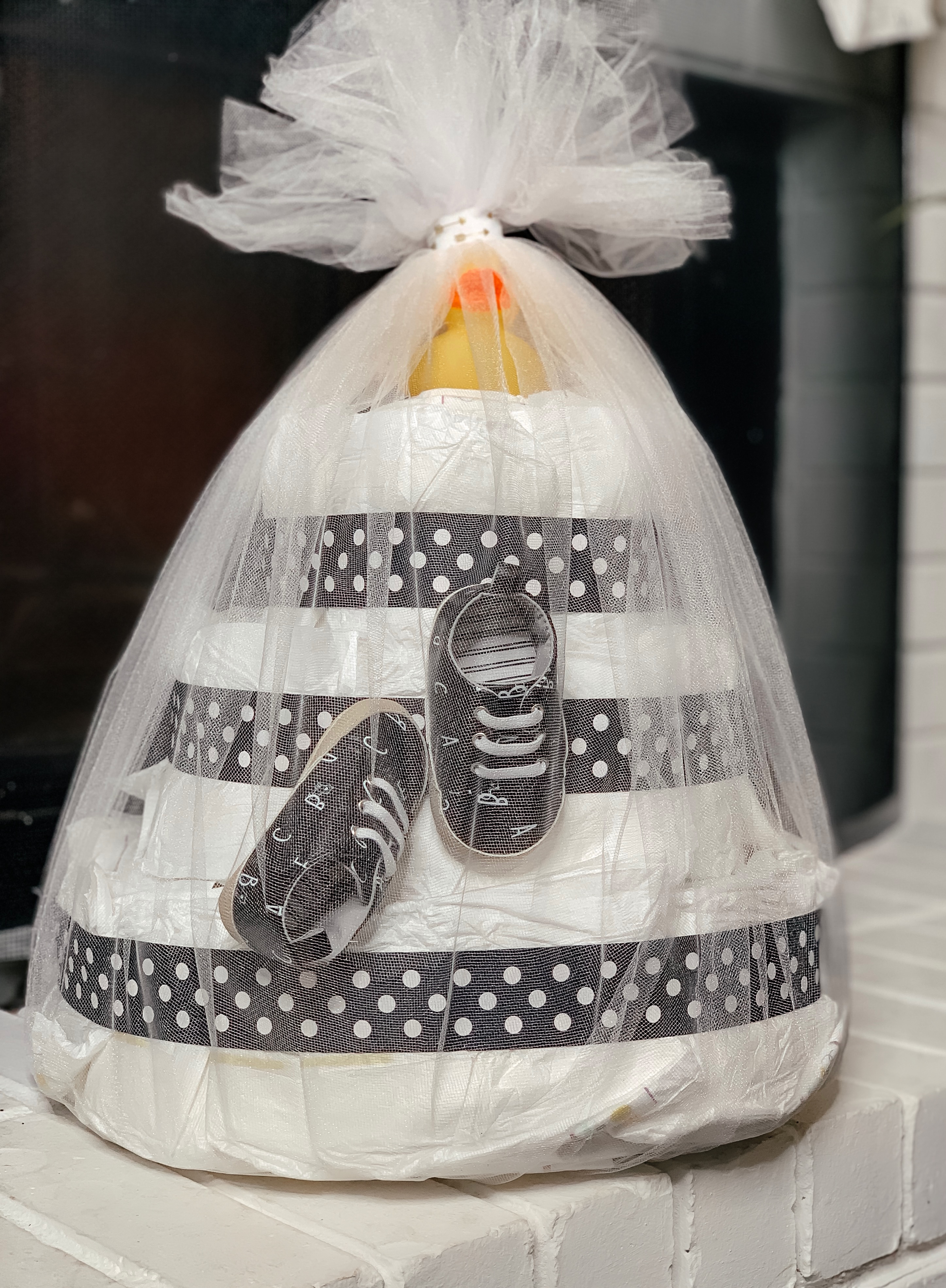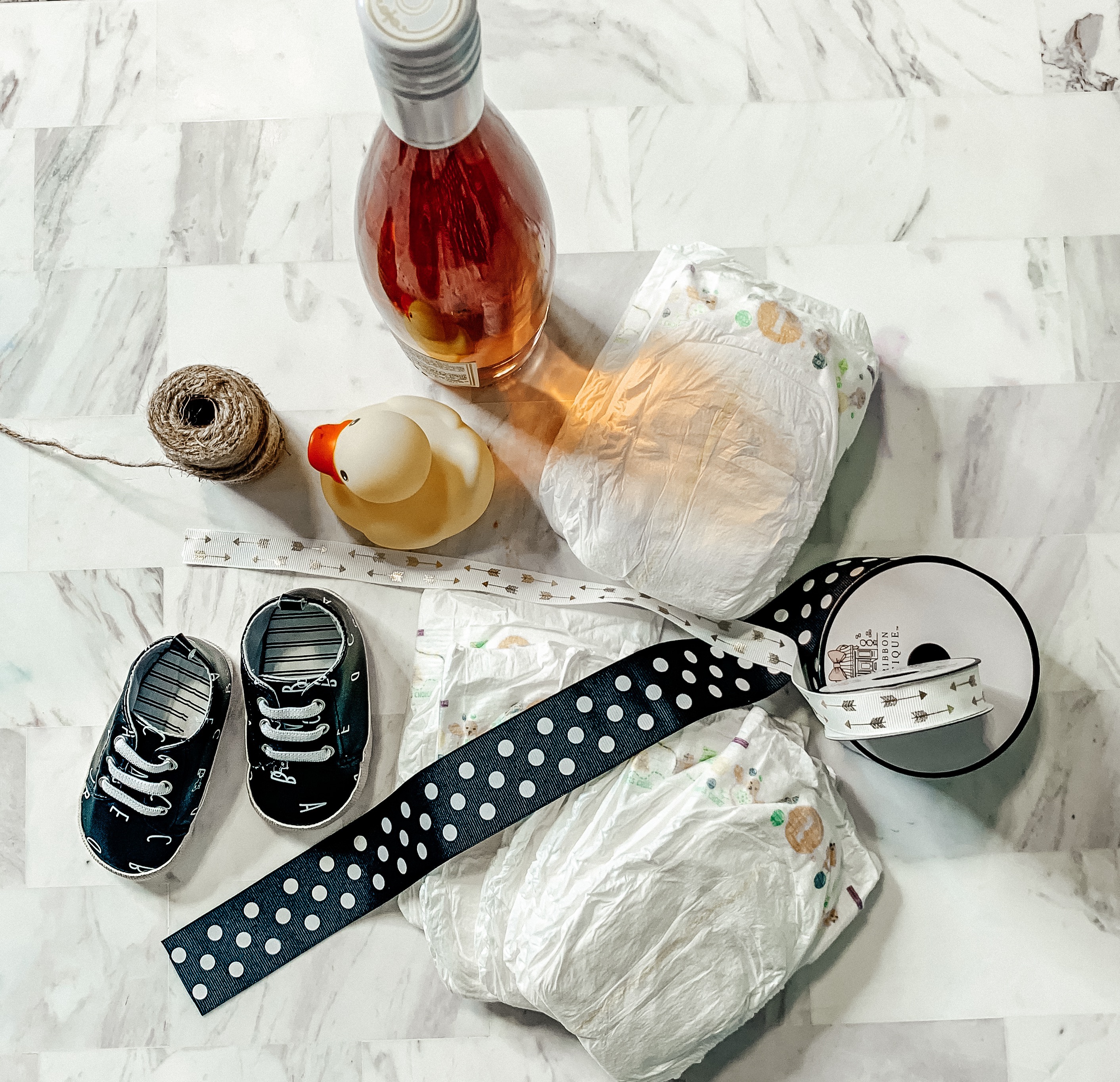 Shop the items you need to make a diaper cake below:

I grabbed all of the supplies at Walmart's baby aisle and fabric department. I didn't see those cute shoes online so I linked a ton of other ones that are just as adorable!
2. Diapers– Mama's you already know you can never give a mommy to be too many diapers!
Wrapping the boxes of diapers in wrapping paper and putting cute sayings on them is such a cute added touch to the party decor!
You can print out cute sayings and cut/tape them to the boxes like I did or even spell out the baby's name on the diaper boxes.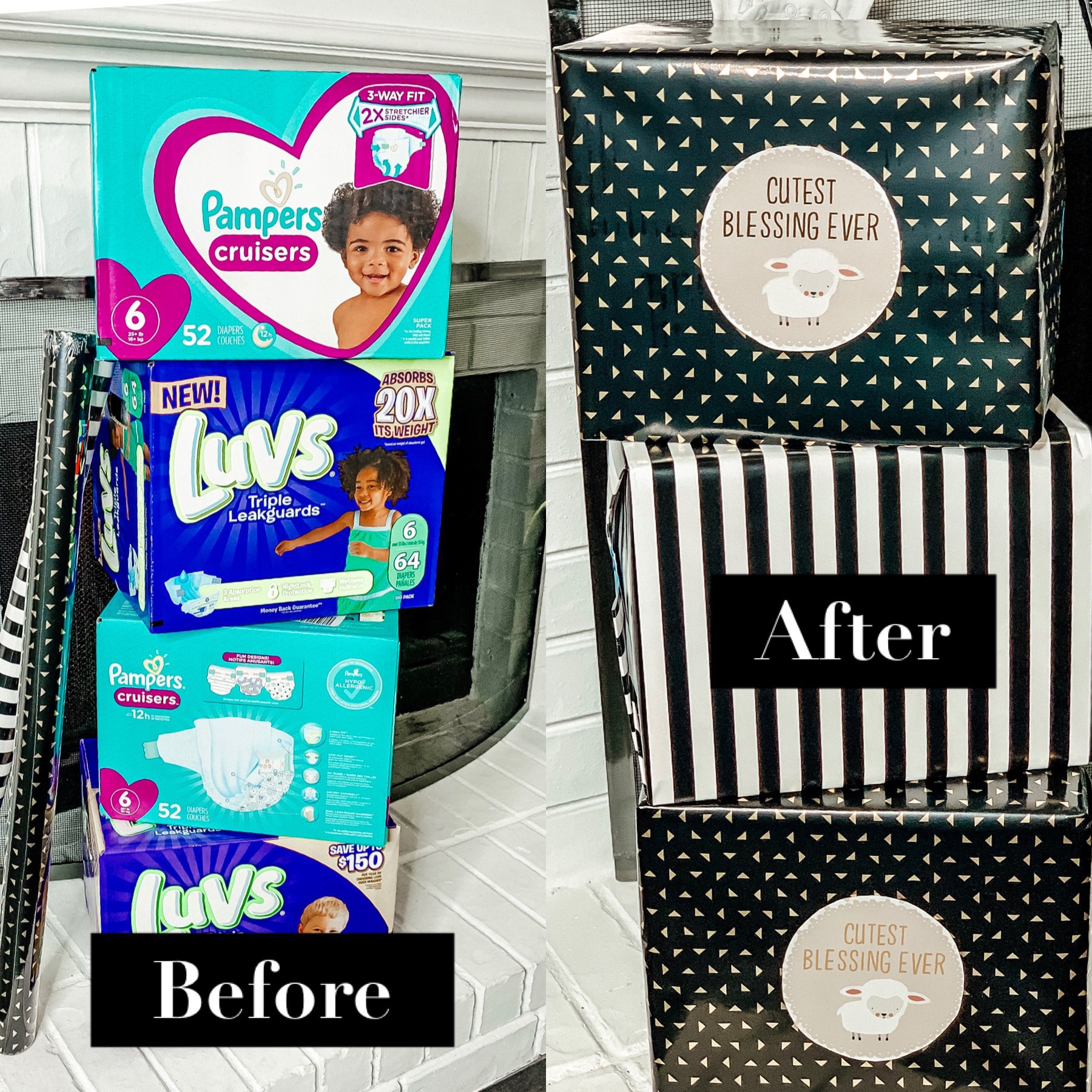 Shop the items you need to make the decorative boxes below:

3. Onesie Banner– Such an easy way to decorate for a baby shower and a guarantee that the mommy to be will love the extra onesies once she realizes how much laundry a little human accumulates!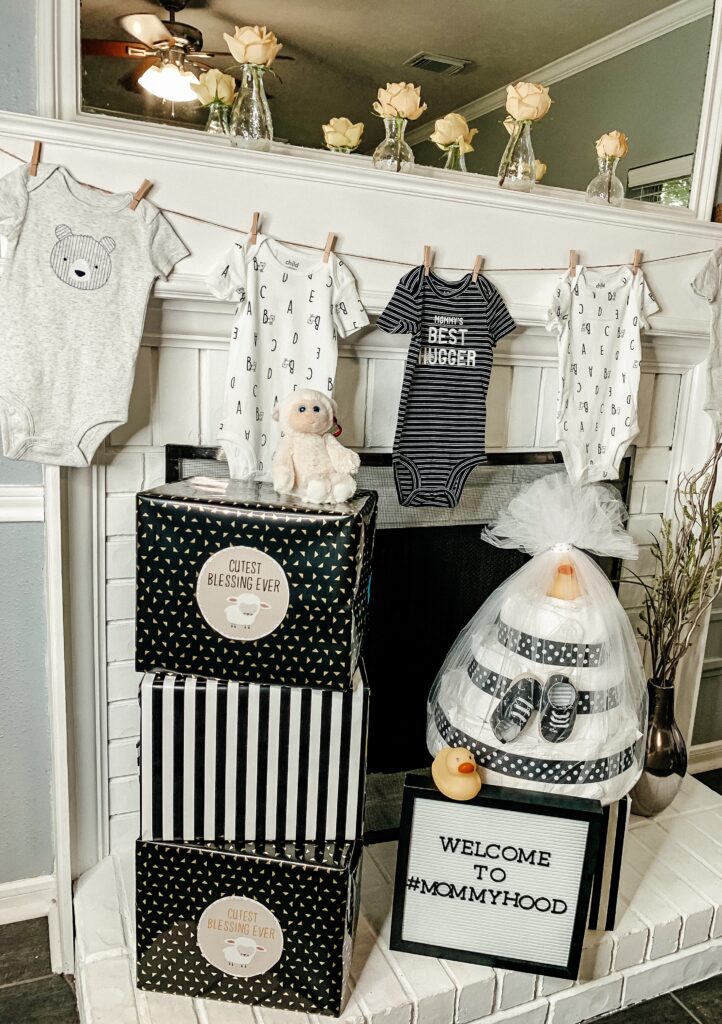 Shop the items you need to make the onesie banner below:

And since August is National Breastfeeding Month and we are talking about great gift ideas to give a new mama I wanted to highlight and link a few items that my mama friends who breast fed all rave about! As you guys can probably assume I did not breastfeed but I do trust the opinions of my girlfriends that recommended the below breastfeeding necessities! I also do want to mention I do appreciate the awareness that Walmart and other companies are creating around this topic. How amazing that their are so many great items, accessories and creams to make breastfeeding just a little easier for you mama's out there!
Another great gift idea could be a special and personalized gift basket that includes breastfeeding items for the new mommy-to-be!
Shop items to make this special gift basket:

I really hope this gave you decor or gift inspiration for your next baby shower! I am over the moon that I have quite a few girlfriends expecting this year so I see a few diaper cakes being made in the future! You can grab all of these supplies and more baby shower party decor all at Walmart.

Shop this post:

Thank you Walmart for sponsoring this post!