Happy Monday friends!
If you remember, I mentioned in this post that I bought these pants in 3 colors because I love the fit so much! I wanted to be sure to share the other 2 colors with you today because this is the last full week on the Nordstrom Anniversary Sale and when it ends these pants will go back to their full price of $89!
Outfit One: Plaid Ankle Pants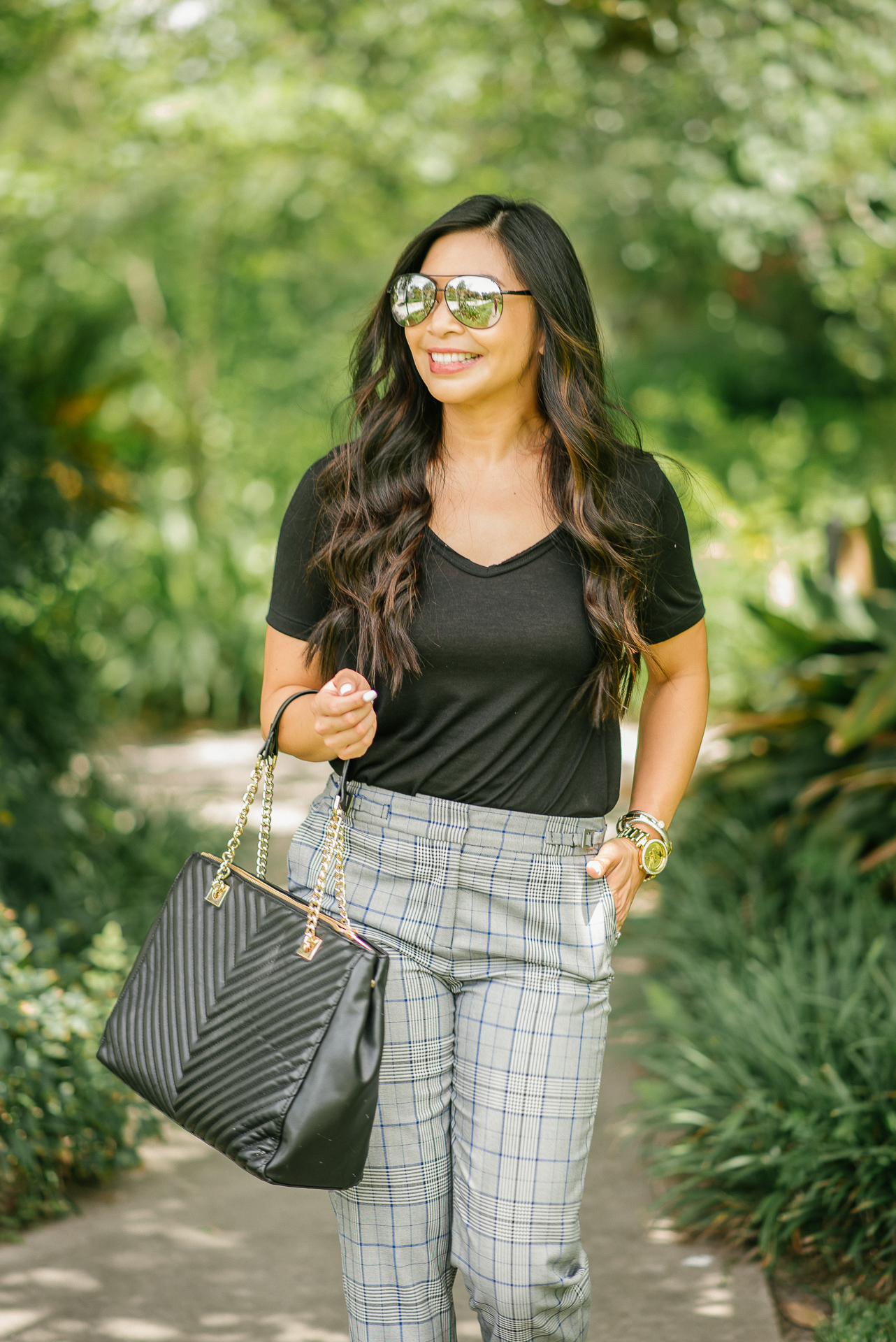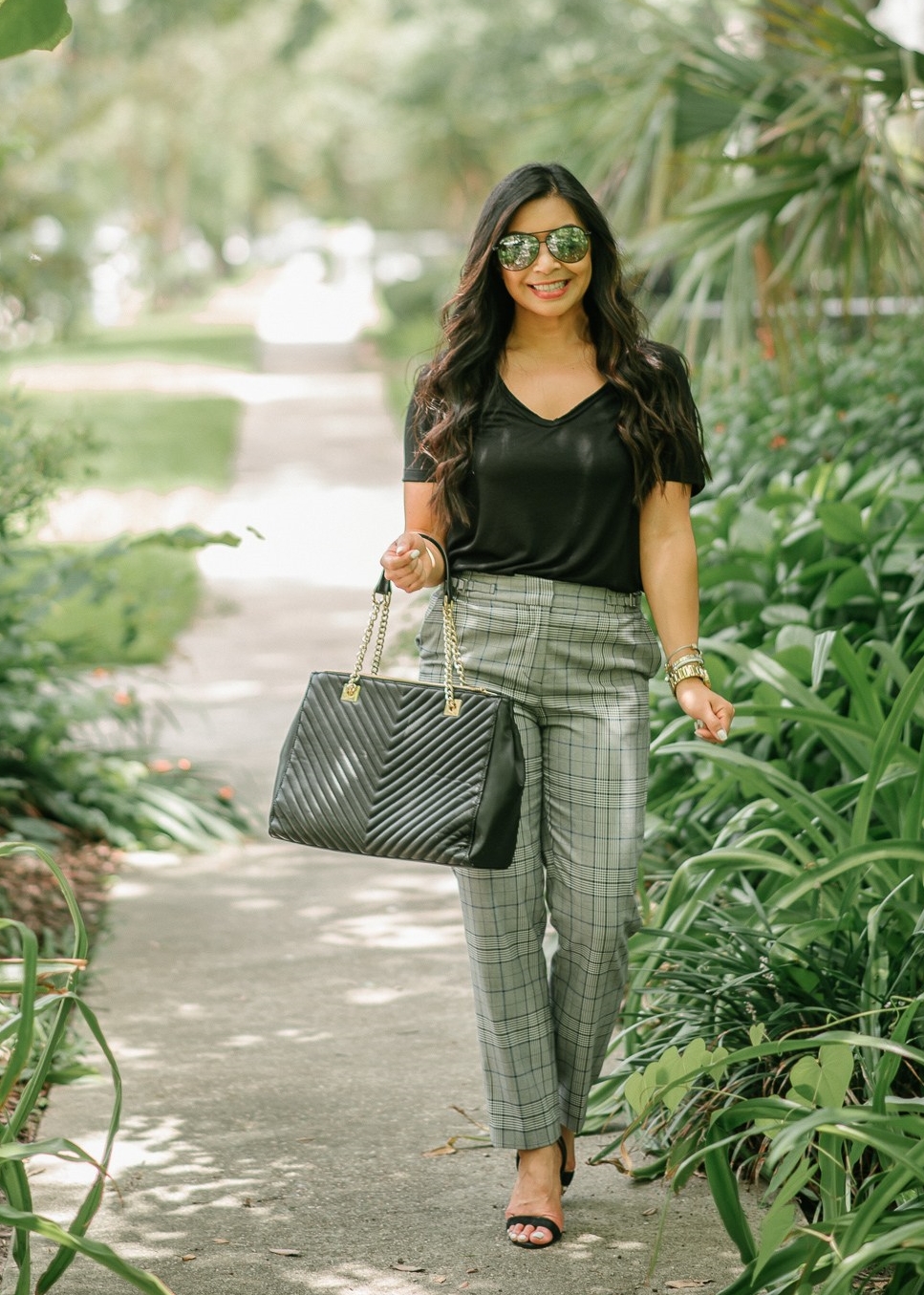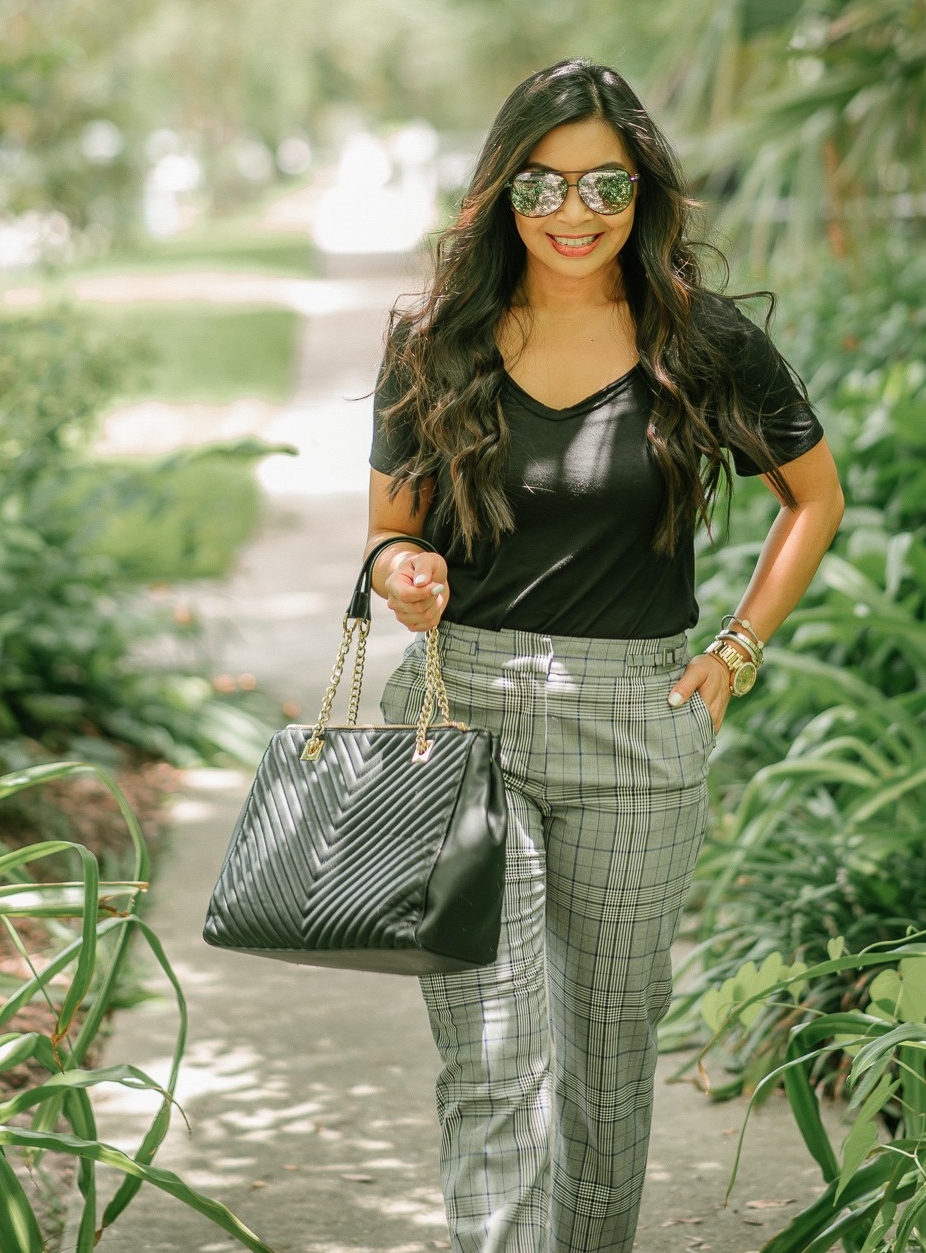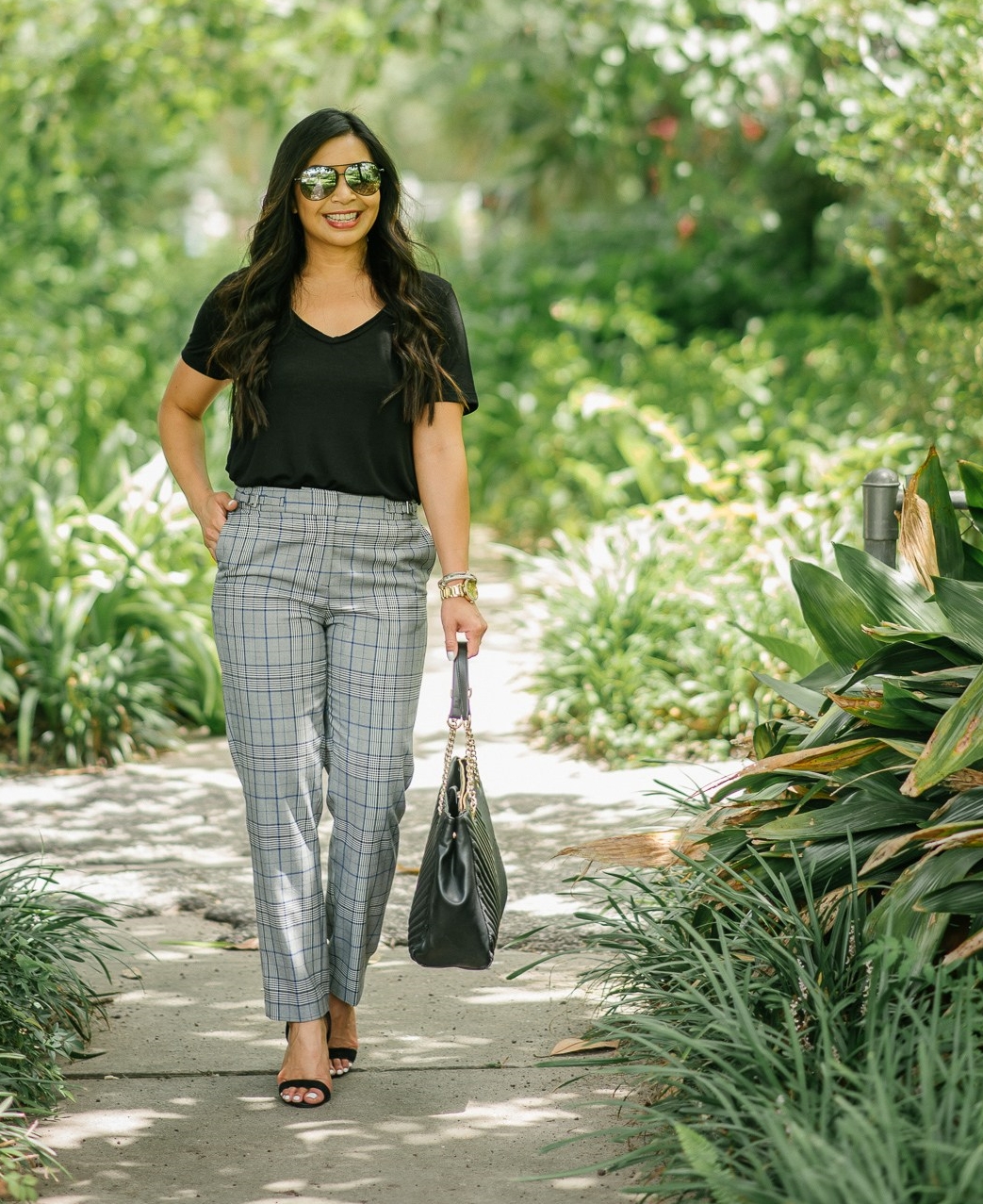 Outfit Details: Tee: Nordstrom | Pants: Nordstrom | Heels: Steve Madden| Purse: Target | Sunglasses: Quay Australia
Outfit Two: Navy Pinstripe Pants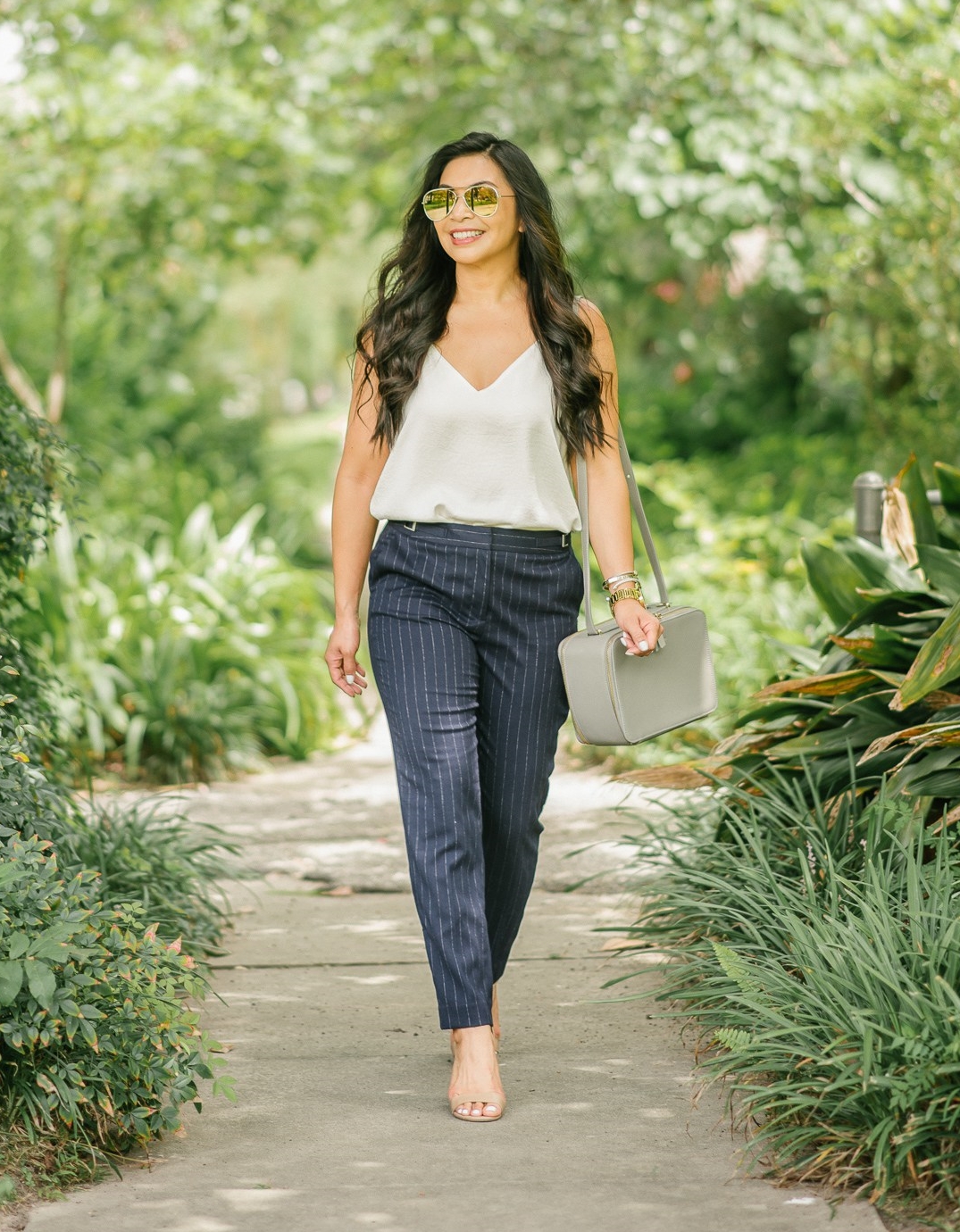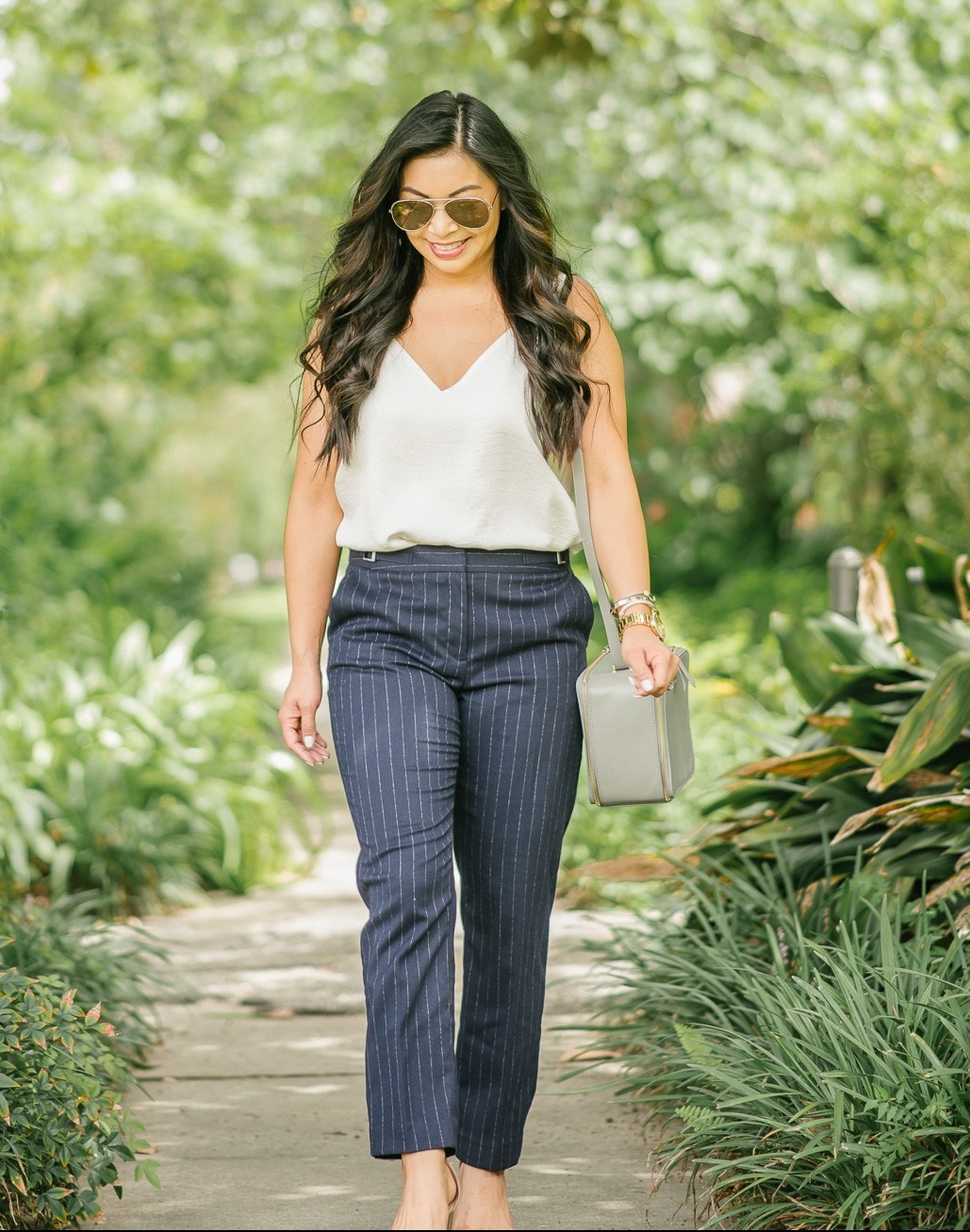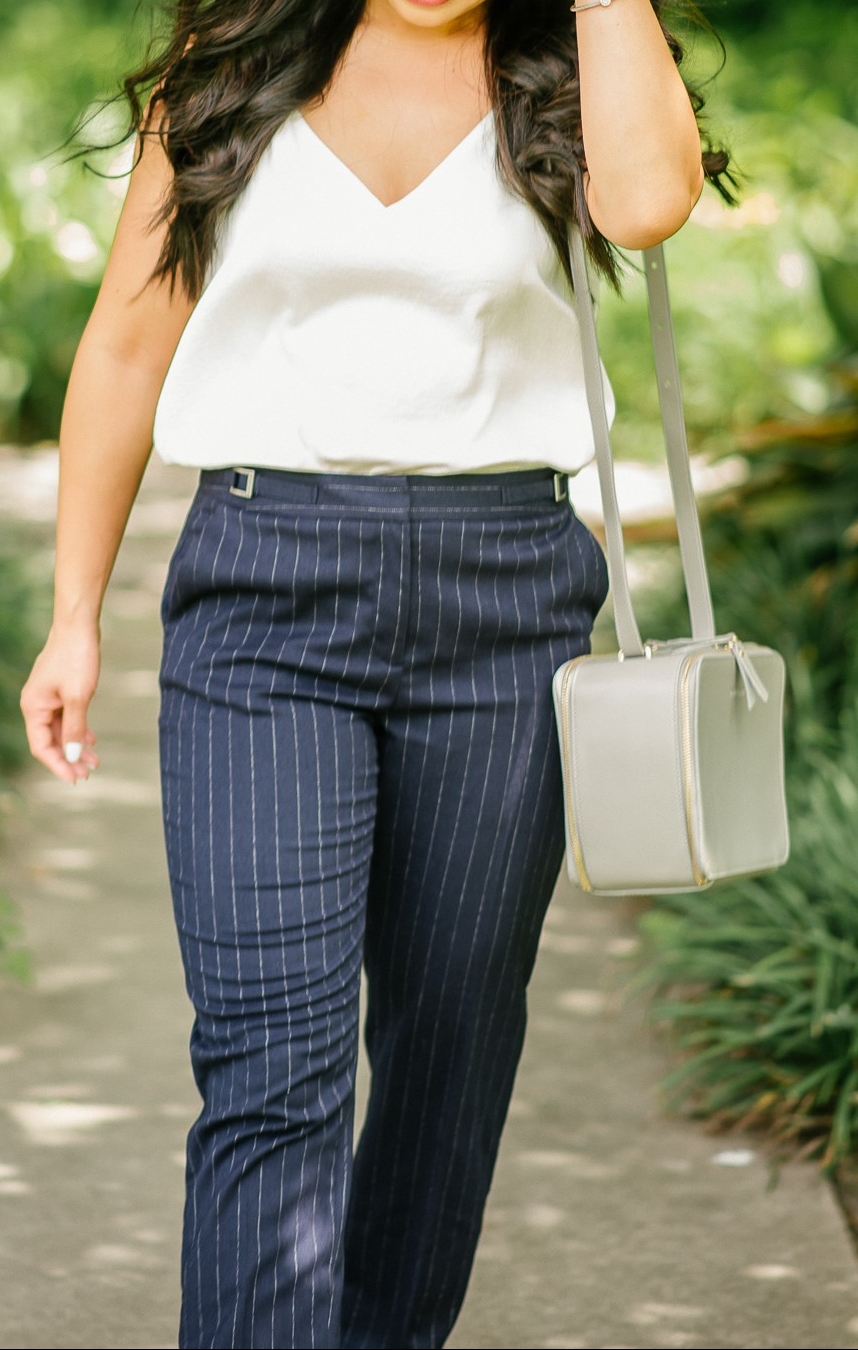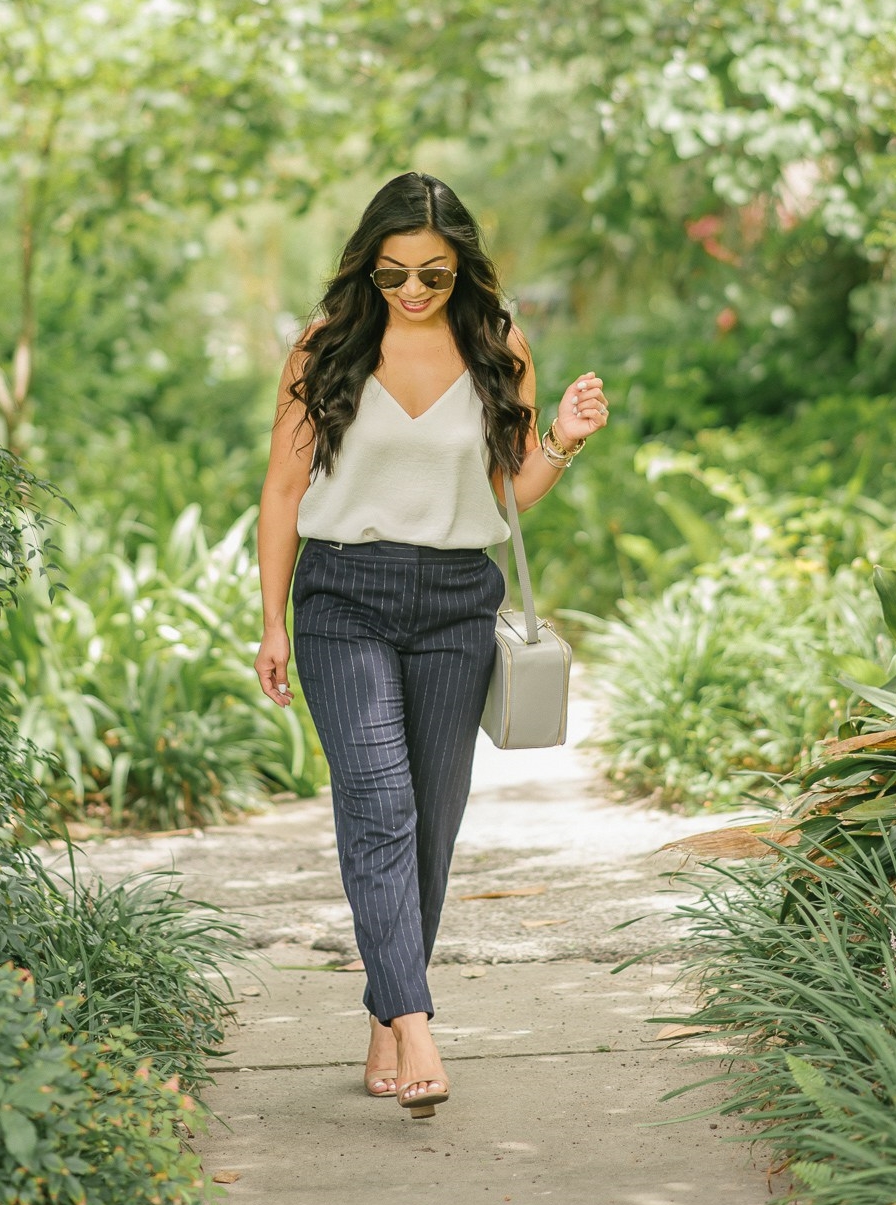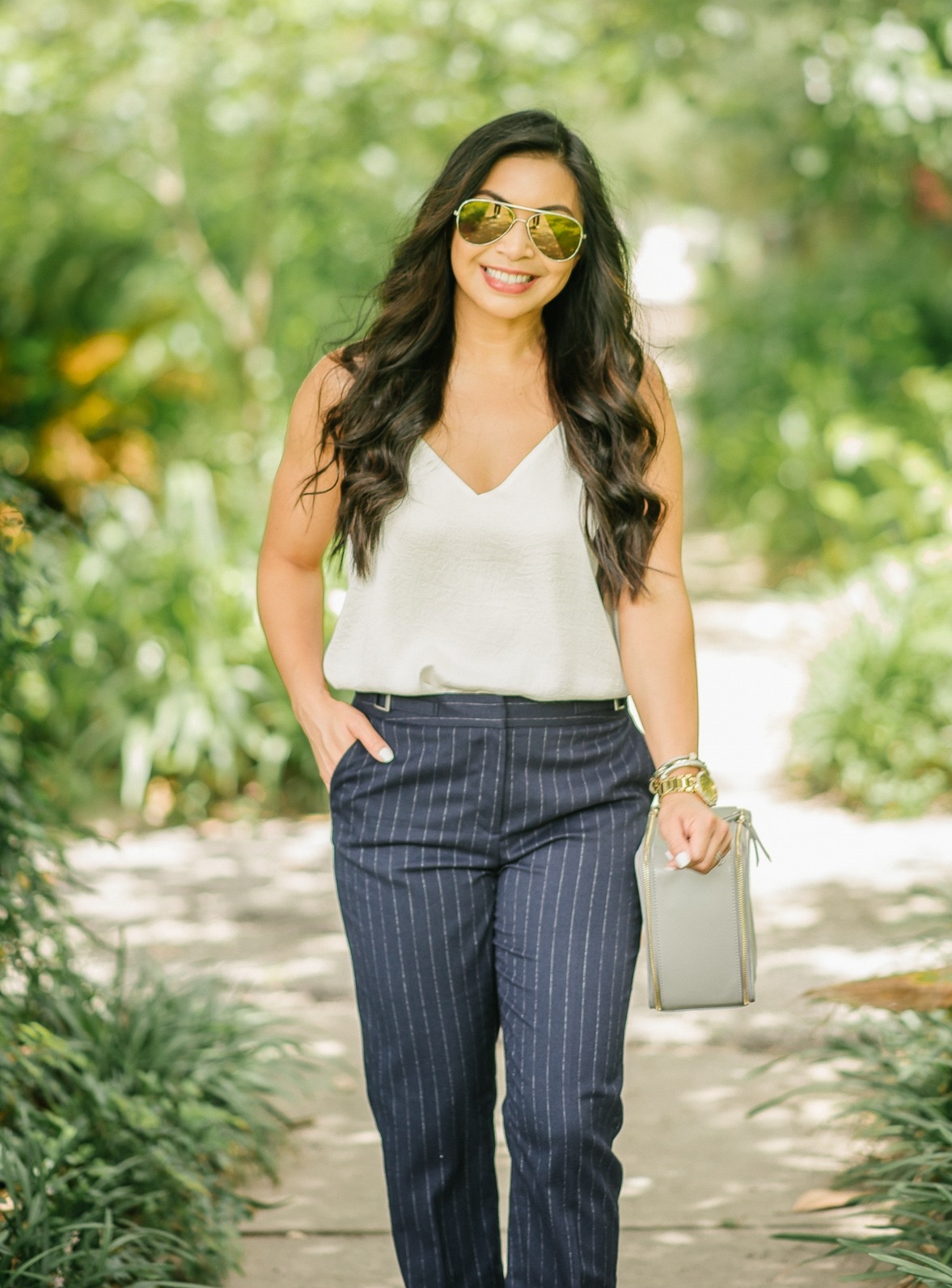 Outfit Details: Cami: Express | Pants: Nordstrom | Heels: Vince Camuto | Purse: Louise & Eleanor | Sunglasses: Target
I am always on the hunt for easy and affordable work wear! If you were looking for cute and affordable work wear, these pants should be on your list! They are true to size and I am wearing a size 4. For some weird reason, the printed pants fit a little more snug than the plain black ones but not too snug. Like if I got the next size, they would be way too big. I just want to point that out in case you get them and are wondering if it's just you. It's not, it's the pants 🙂
As you can see, I styled both of these looks super simple with a basic tee and the other with a basic tank. I would actually throw a blazer over the white cami for the office but to be totally honest, this was the 5th outfit change during my photoshoot with Yash and I was just trying to not sweat my booty off, haha! This is one of my favorite white blazers in case you are looking for one!
Did you all have a great weekend?! I sure hope so! Why do the weekends fly by so quickly?! There is just not enough snuggle time with my little guy! When we were visiting a vendor in Austin last week so many of the employees had their dogs in the office with little baby gates. I asked my boss if I could bring baby Weaver in everyday if I just put a babe gate up 🙂 Unfortunately, he said no but I'll keep trying, haha!
I hope you guys have an amazing week! I have some really exciting things to share with you all this week! The first piece of good news is coming Friday and the second piece of amazing news that I have been hinting at will be shared Sunday!
OMG I'm so excited to share with you guys and of course I am trying to think of some fun ways to give back to you guys because I couldn't have done it without you!!!
Stay tuned! Love you guys so much!
xo, Roselyn
Photos by Banavenue Photography