At it again with another coordinating Mommy and me outfit but are you surprised? 🙂 Also I can't believe we haven't talked about these mommy and me matching flats yet?! Sis and I wore them a ton when we were in New York so I am here to report they are really comfortable to walk in!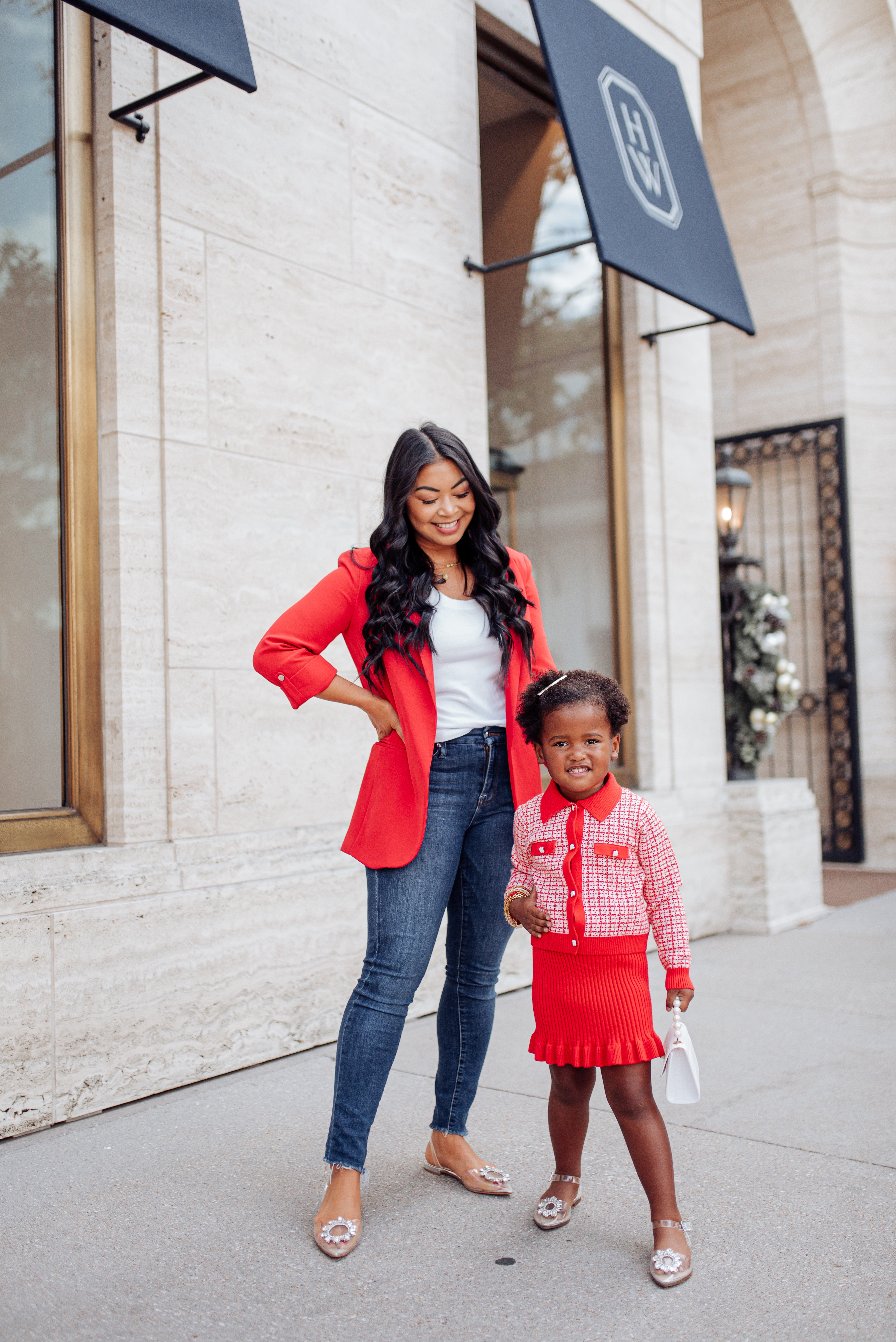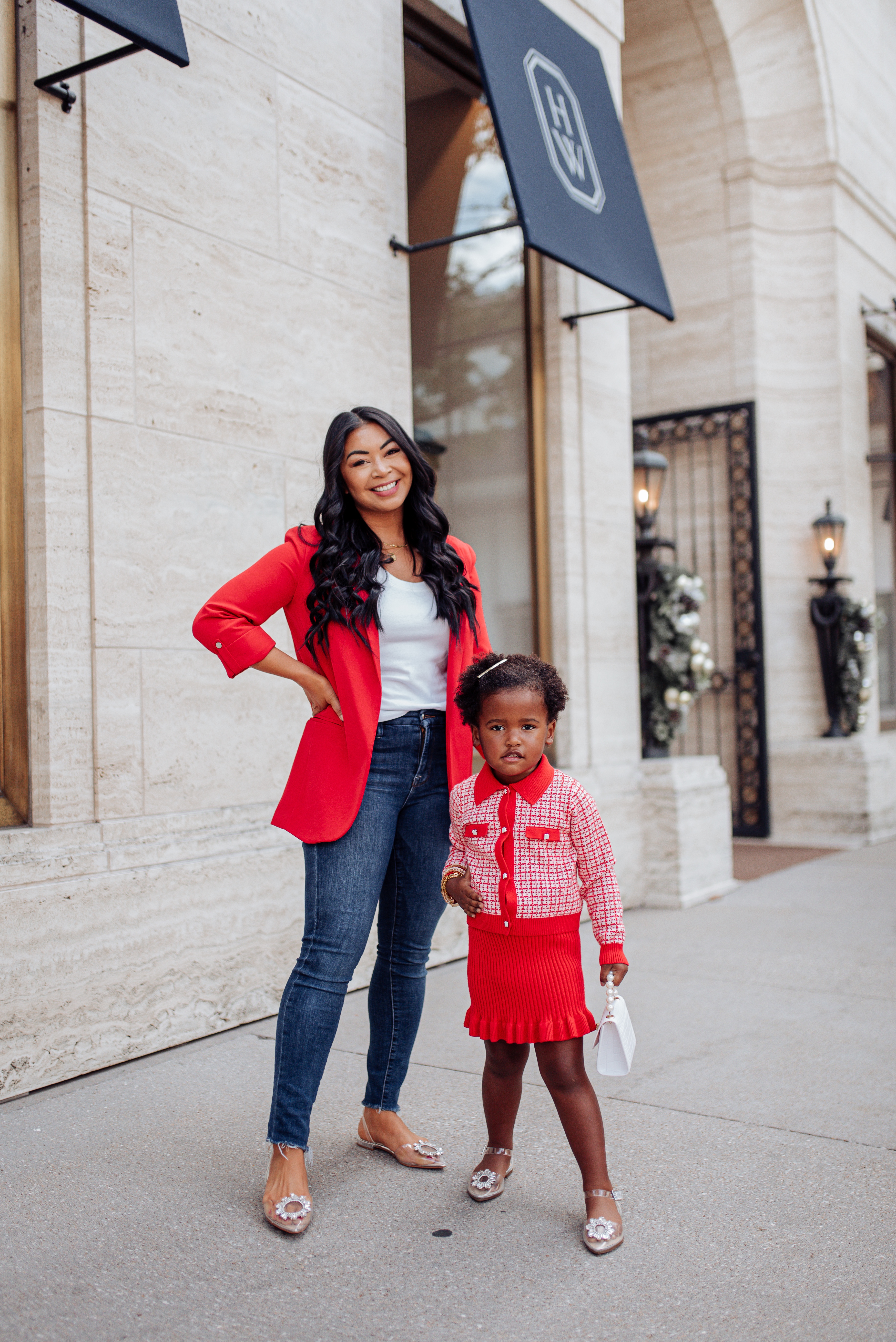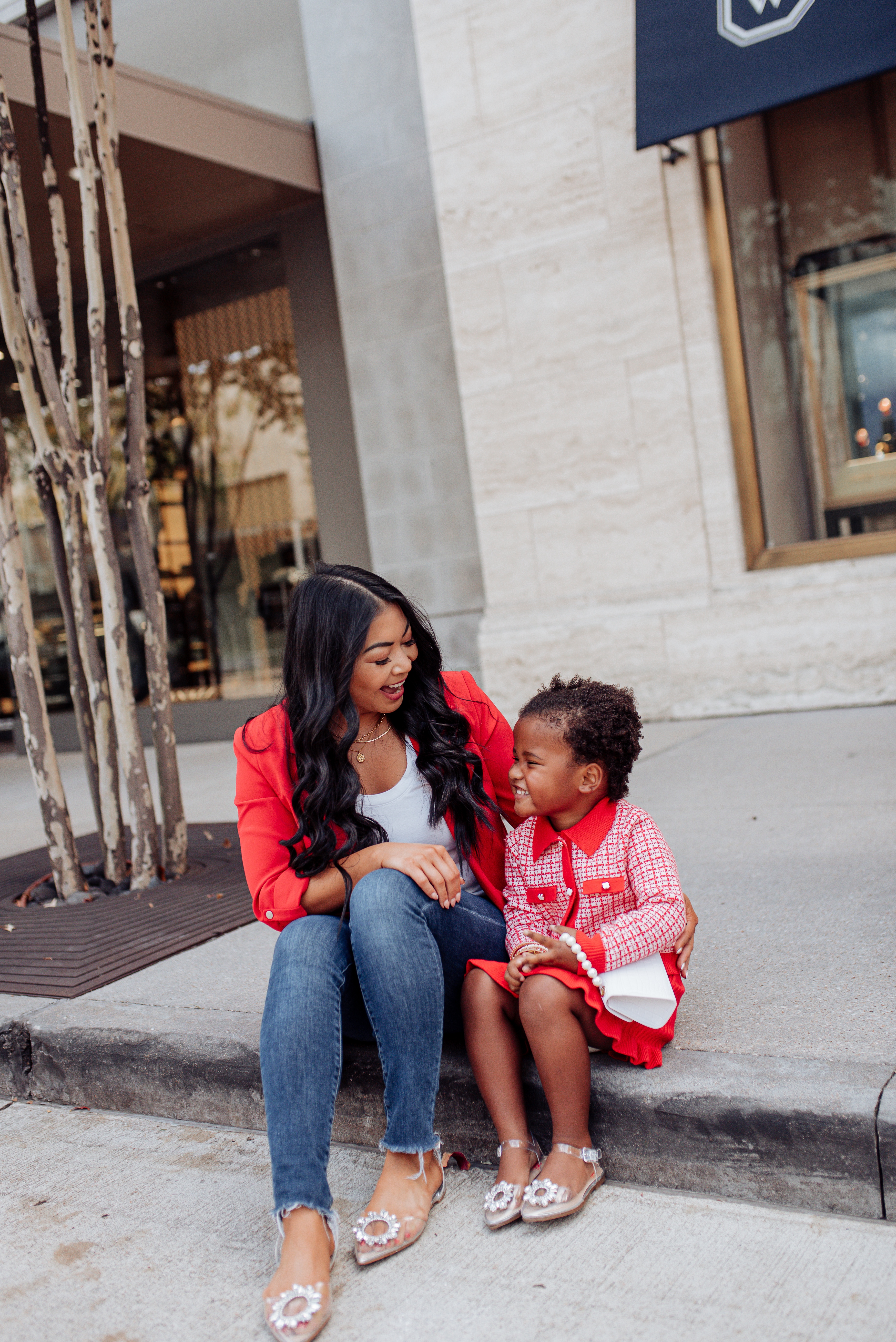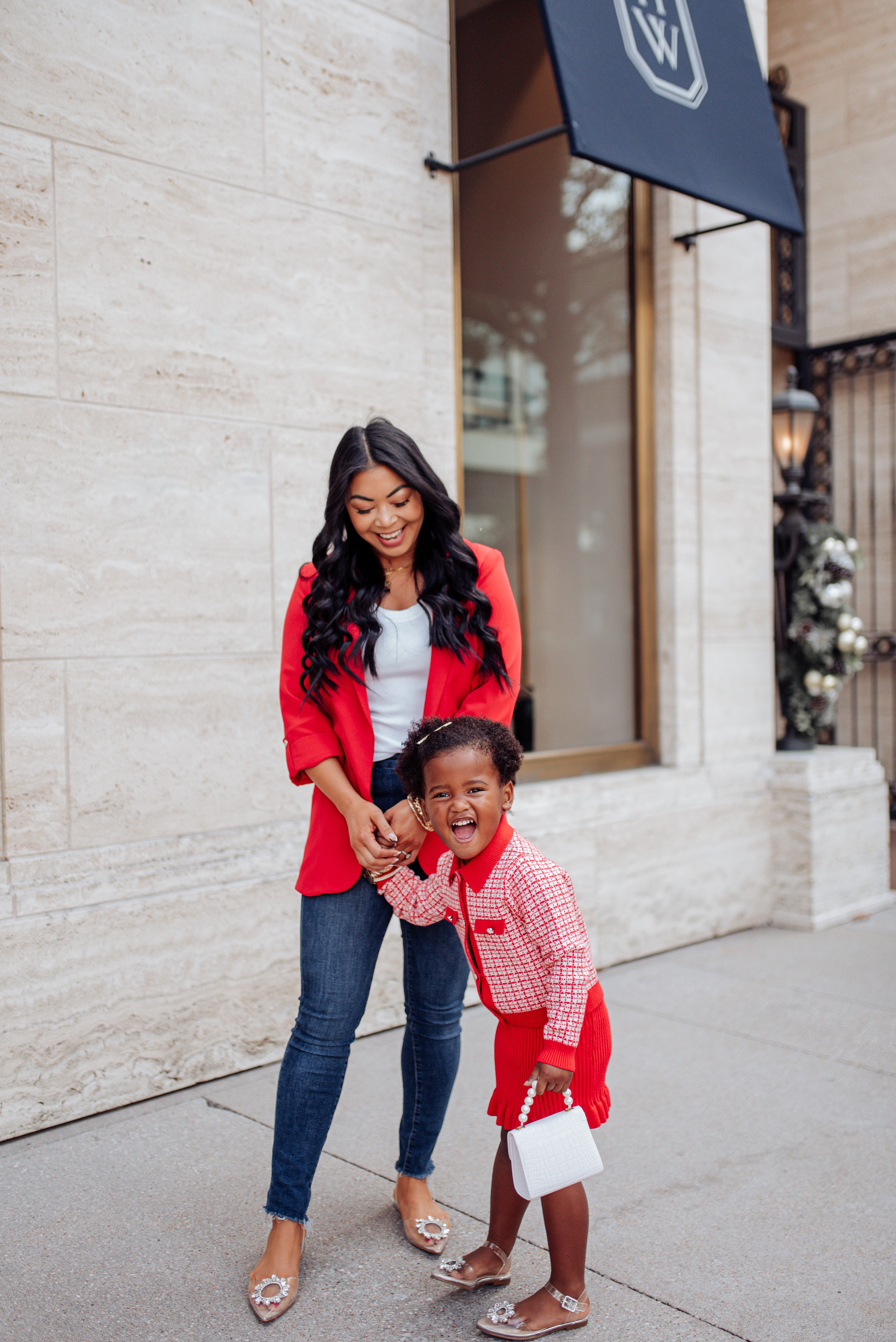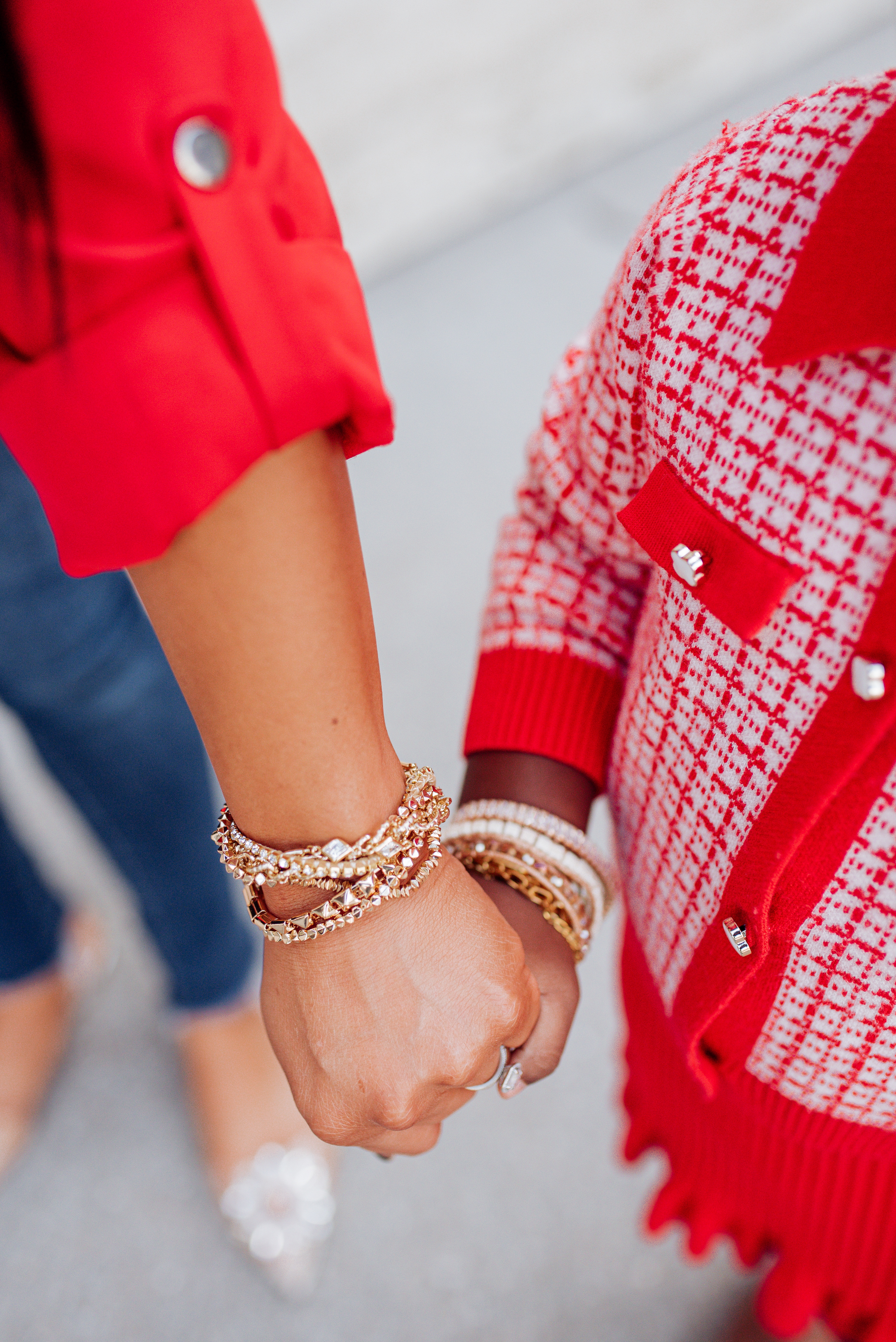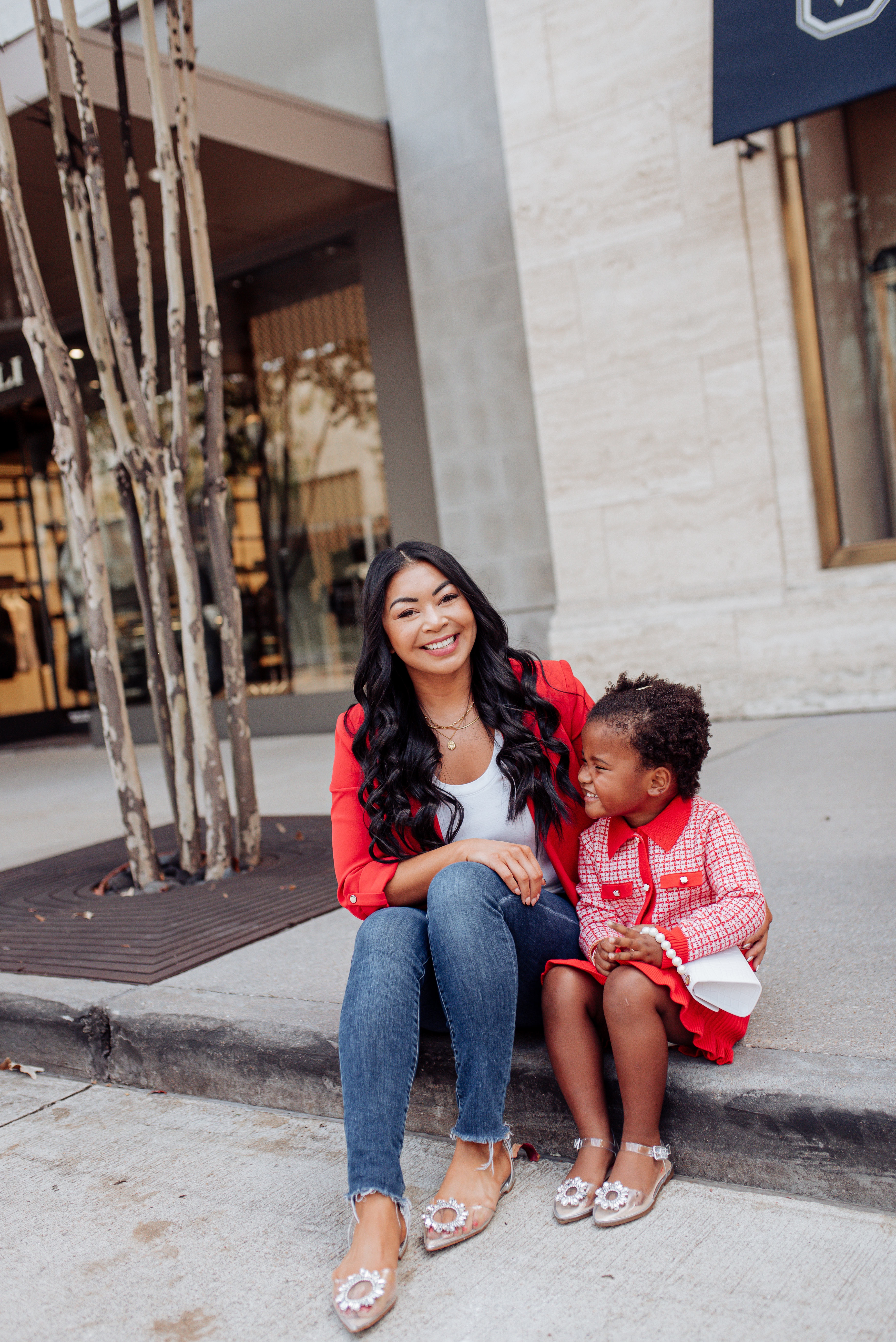 I mean can you guys even?! After Camila being the most cutest thing in these photos, the shoes come in a close second! They are also available in pink and red in women's sizes 🙂
Can you tell she loves her accessories? She doesn't ever want to leave home without her purse and she's always taking my bracelets. By the way, Victoria Emerson is having BOGO get one free on their entire site for Black Friday week!
Shop items featured in this post: