God bless the men who marry bloggers! I mean poor Brandon didn't even sign up for this! We got married and then a year later, I was like GOTCHA! lol. Today is his birthday so I wanted to share some funny things about being married to a blogger. He helped me with some of these which makes this post even better!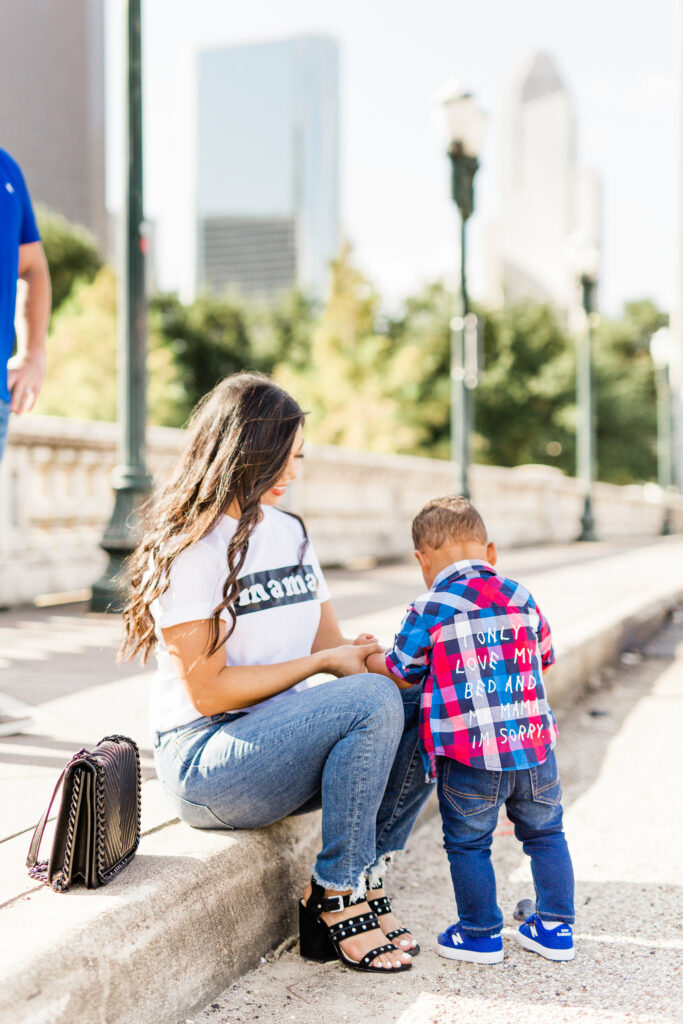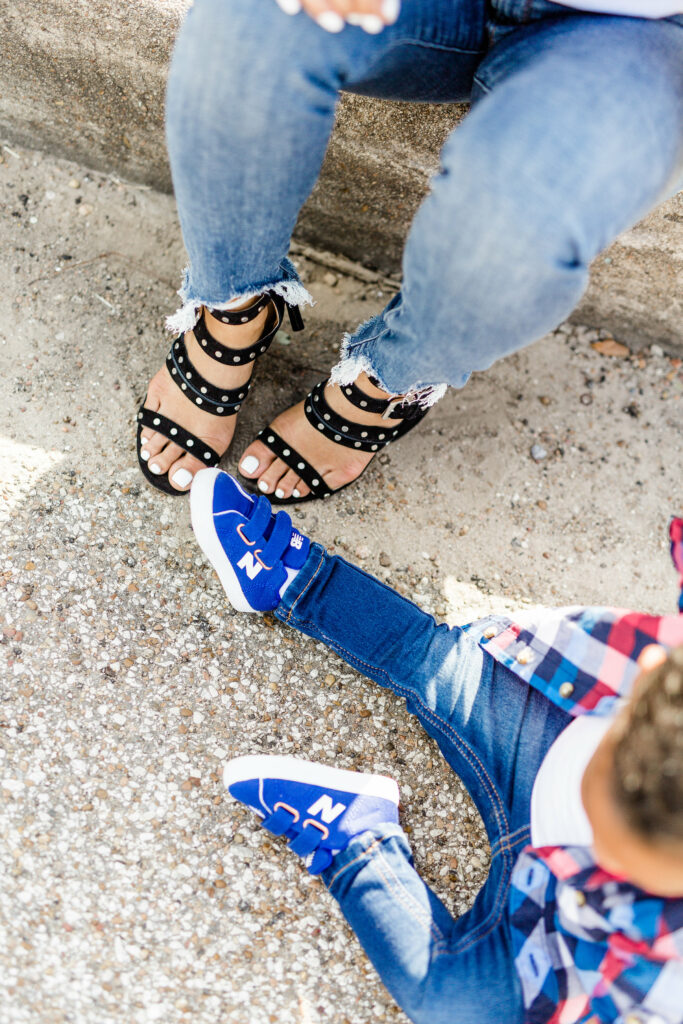 Outfit Details
Mine: Tee: Etsy | Jeans: Abercrombie & Fitch | Heels: DSW | Handbag: DSW
Brandon: Polo: Express | Jeans: Express | Shoes: DSW
Baby Weaver: Button Up: Old Navy and personalized by Craft N Creations | Jeans: Target | Shoes: DSW | Sunglasses: H&M
When We Ask You To Take A Picture We Mean Take 100 Of Them. From different angles, close up, far away, a few of me walking. If I'm not looking at the camera, don't stop. That's a pose. Brandon has learned to just keep shooting. One time there was someone walking by, asked Brandon the time and Brandon checked the time and told the guy without even missing a beat. He was still taking my pictures, lol. He's mastered the task at this point.
If we go out to eat please don't eat your food right away. Let me get a pic first. Possibly even a cheers boomerang if we are having a cocktail. And if that means I have to stand up on my tippy toes to get the perfect aerial shot, just let me be. The faster I get the shot, the faster you can eat your meal. 🙂
Your mailbox will always be full. There are packages at our door daily. Your dining room or whatever room is closest to your front door becomes a mailroom.
We expect you to become best friends with other Instagram husbands. I have met some of my best friends through blogging. It's because we are passionate about the same things and we understand eachother. We will spend a lot of time with eachother and we just want you to enjoy the other husbands as much as we enjoy eachother, lol.
I know there are a lot more annoying things that Brandon could have shared about being married to a blogger but he was being pretty nice LOL.
If you see this sweet man today be sure to wish him a Happy Birthday! Babe, we love you so, so much and thank God for you every single day! We can't wait to celebrate you all weekend!
xo, Roselyn
Photos by Arzu Photography